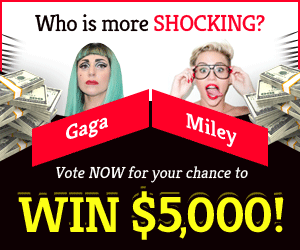 Women are slowly becoming more interested in gaming and we see the numbers are steadily increasing.  However, in terms of gaming design, the number of women actively involved in this is still relatively low. But the same may well have been the case with the introduction of Bitcoin, with women entering the playing field slightly later.
What is the future of gaming?
But big changes are on the horizon. There are a number of Israeli women who are looking to change the future of the gaming industry.
The same may well have been the case with Bitcoin, with women entering the playing field slightly later.
The gaming industry has for the most part been dominated by men. Most games featured tough male characters, fighting and winning battles and were marketed and appealed to men. Only a few games, like "Sims", were different. But as the gaming industry has grown and developed, it has begun to focus more on women. In fact, a study carried out by Newzoo reported that 46% of all gamers today are women. But in spite of this, there is still a lack of female influence in the industry. For instance, there is still a lack of women holding senior executive and managerial positions in the top gaming companies. Women occupy only 16% of the top positions according to a study by the First-20 group.
There is much to be critical of the gaming industry's behavior towards its female employees. Lawsuits were filed last year against top gaming firms such as Activism Blizzard and Ubisoft stating that women were working in a very unsafe environment subject to sexual harassment and continual gender discrimination.
The number of women working in the gaming industry in Israel is growing but there is no doubt that the industry is still firmly in the hands of men. The recent "Women in Gaming" conference held in Israel was organized in an effort to promote women's participation in the gaming industry and many big gaming companies took part. Companies such as Beach Bum, CrazyLabs, SciPlay, Incredibuild, PlayStudios, and Platika were represented. QueenB, an organization that is actively promoting women in high tech and offers girls programming tutorship.
Who are the women changing the future of the gaming industry?
There are a number of women who are making huge strides in the Israeli gaming industry and are helping to change the future of gaming. One woman is Shay Segal who is head of design at Resight.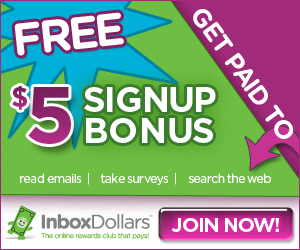 Shay, in an interview with Calcalist said "At Resight, we build advanced technologies for augmented reality applications. That means that I design and build an augmented reality from concept all the way to the demo state, demonstrating our company's technology. I haven't given up on designing games, and I still rely on UX and 3D reality methods. In the meantime, I also teach 3D design to graduate students majoring in gaming at Shenkar College and try to work on multiple different projects simultaneously. I also like playing around with code." She went on to say "Lately, I realized that I want to join forces with other women (mainly on Twitter,) and introduce them to the world of XR (that combines virtual reality and extended reality). I started to plan two mini-courses whose content is needed when studying 3D and XR design. I hope that women sign up."
Are there specific challenges for women to overcome in the gaming industry?
When asked if women experience different challenges in the gaming industry as opposed to those in the high-tech industry Segal responded thus:
"I think that one of the main issues is the stereotype of the typical end-user, namely the players who are playing these games we've designed. Historically, in the gaming industry, there's a tendency to define that group dichotomously – shooting games for boys and cutesy family-centric simulation games for girls. That's a stereotype that's hard to let go of, mainly since it has statistical backing, but it's clear that there are other factors involved. Women who work in this industry – whether or not they liked playing 'Sims' when they were little – have a responsibility to young girls to correct this misconception. It's already changing in other media. (Today, Netflix has several cartoon shows with quirky female main characters.) We're also making an effort to encourage diversity in female personality types in characters. In gaming, that won't work. Characters have to be cool, so maybe it's not so similar to Netflix."
She went on to so say that "Some women don't want to pursue these types of careers that involve game design or more technical aspects. Unfortunately, it's really hard to find young female programmers or designers, let alone other female entrepreneurs. Workplaces are mostly male, and like any other industry – there's no easy way to deal with the situation. Now there's also a feeling that things are changing, and I think that having a female gaming community is important. This sense of awareness is also thanks to new programs, where women volunteer to pass on their own knowledge, or are influencers on Twitter who prove that it's possible to create new platforms that are accessible to the next generation of women. At the last AWE (Augmented World Conference), there was a big poster hanging in the lobby that showed how many influential women are leading the XR industry. When I think of the little girl or teenage girl who sees that poster, I know that it'll have a completely different effect on them than it did on me when I was 15. Back then, I had no clue whether or not I could ever become a game designer".
"Things change, and will continue to do so, and I know that we, as women, play a role in that. It won't happen on its own, so we have to be proactive about it."