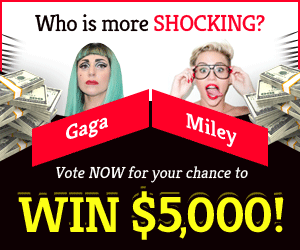 Asia and India are renowned for their amazing natural medicines and remedies that have been used by nutrition and health professionals for thousands of years. Many of these are found in natural spices and foods.
If you're looking to kickstart 2022 with a healthier diet and way of life, then read on to find out which are the best Asian Foods to boost your wellbeing.
Curry Leaves
Curry leaves have a delicious flavor and are not only a great addition to your Balti or Jalfrezi curry, but they also have excellent health benefits.
High in antioxidants, regular consumption of curry leaves can help with stomach ailments, reduce cholesterol levels, keep blood sugar balanced, and cut blood glucose, so perfect for those with diabetes.
That's not all, though. Curry leaves are also rich in carbohydrates, fiber, proteins, iron, calcium, phosphorus, and other minerals, and loaded with vitamins including vitamin A, B, C, and E. They also act as a detoxifying agent, removing toxins from our body and preventing the accumulation of fat.
Asafoetida
As an indispensable part of Indian cuisine, Asafoetida, or hing as it is sometimes known, has also adopted the name of the "smelly spice" because of its pungent aroma.
Asafoetida is a latex gum that is extracted from various species of a perennial herb known as ferula. It is very distinct in aroma and flavor and can transform any boring dish into something wow.
Moreover, asafoetida has many health benefits and is used in traditional medicine with anti-viral, anti-bacterial, anti-inflammatory, sedative, and diuretic properties. Considering its therapeutic and curative powers, asafoetida is also referred to as the Food of the Gods, and now we know why.
Ashwagandha
Some have read about this Asian plant before, but many still ask: what is ashwagandha, and what are its benefits? It has been used for thousands of years in Ayurveda, which is traditional Indian medicine, to manage stress, fatigue, insomnia, and increase sex drive.
Stress normally causes a surge in the adrenal hormones – adrenaline and cortisol, and ashwagandha balances these hormones naturally to lessen stress levels and help you to feel generally more relaxed.
Ashwagandha is known for being one of the most prized rejuvenating herbs known to man and is reported to nourish the mind and enhance energy.
Amchoor
Amchoor or Amchur is also known as dried mango powder. It's not just tasty, it's packed with health benefits, too. It contains antioxidants, many essential vitamins and micronutrients, and is widely used in Indian ayurvedic practice.
Amchoor is also an antimicrobial food that helps to naturally preserve food and is important for preventing and treating bacterial and parasitic diseases
Chickpeas
Not just lovely as the main ingredient in delicious hummus and often included in various Indian curries and Dahls, chickpeas are also a rich source of vitamins, minerals, and fiber. They also have benefits such as aiding weight management, improving digestion, and reducing your disease risk.
High in fiber, chickpeas are high in protein and may keep you feeling full and reduce your calorie intake at meals. Studies have also shown that chickpeas are rich in several nutrients, such as choline, selenium, magnesium, and zinc, which could help support your brain health.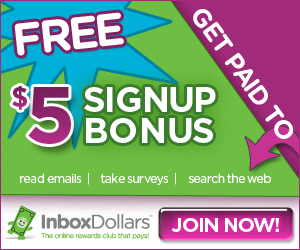 Ceylon Cinnamon
Ceylon cinnamon is the dried bark from cinnamon trees, usually found in Southeast Asia. The bark can be used in stick form or ground down into a powder, both of which add warmth and sweetness to foods, including curries, candy, and baked goods.
Ceylon Cinnamon also offers up some pretty impressive health benefits, thanks to its active ingredient, cinnamaldehyde. Studies have shown that Ceylon Cinnamon may have anti-inflammatory properties and could significantly reduce the body's inflammatory response, reducing symptoms in chronic conditions such as arthritis, heart disease, and diabetes.
Wayanad Peppercorns
Black Peppercorns are the jewel in the Indian crown when it comes to cuisine and the numerous health benefits it offers.
Freshly ground black pepper is used in dishes for its hot and spicy taste and is a good source of numerous antioxidant vitamins such as vitamins A, C, and K, plus magnesium, fiber, and iron. Black pepper also helps to stimulate your digestive enzymes and digestive juices.
Black Pepper has also made its way onto one of the "go-to" oils in aromatherapy, as it helps to ease inflammatory arthritis, aching muscles, and digestive issues.
Radicchio
It isn't really surprising that radicchio has emerged as one of the new superfoods. Whilst radicchio isn't technically an Asian food, it is used in some Indian dishes, although more so in Italian or Mediterranean cooking. But with its amazing health benefits, we just had to include it in this article.
Radicchio is a leafy vegetable often mistaken for lettuce or red cabbage, with dark purple-reddish leaves and veins that are white. Better known as red chicory, or red endive, it has a very distinct bitter taste. It contains multiple key nutrients and is a powerhouse of minerals and vitamins.
Low in calories, low sodium, fat-free, and cholesterol-free, radicchio is one of the must-have healthy additions to your diet. Because it is high in fiber, radicchio could also help with weight loss and with your overall digestive health because it is crammed with antioxidants.
Gram Flour
Gram flour is also known as besan or chickpea flour/powder and can probably be found in almost all Indian households, where it is used to make and prepare delicious pakoras.
It is a great alternative to normal wheat flour, so if you have an intolerance to gluten, this nutty-flavored flour should definitely be on your next shopping list.
Gram flour has numerous health benefits, much the same as those contained in chickpeas. This versatile flour is one of the main ingredients in home remedies for skin lightening; it is a great exfoliator and cleanser for the skin and can also be made into a conditioning pack for your hair when mixed with coconut oil.
Pickles and Preserves
Who doesn't love a pickled onion? But did you know that vegetables that are fermented and pickled are good for you? With a high concentration in Vitamins A, C, and K, not only are fermented and pickled foods delicious, but they are loaded with minerals, vitamins, and good bacteria, which are known for keeping your gut healthy.
Some people may find it a little off-putting when they hear that there are live bacteria in fermented foods, but don't fret; it's GOOD BACTERIA, also known as probiotics, which aid digestive health.
Studies have shown that because the brine is vinegar-based in pickles and fermented foods can help to stabilize blood glucose levels. In addition, fermented fruit or veg is extremely high in antioxidants, great for boosting your immune system.
So, there you go! We hope that this article has given you a few tips on natural ways to improve your health and wellbeing. The bottom line is if you want to get healthy, take a serious look at Asian cuisine.