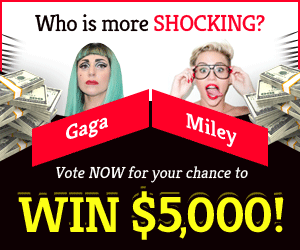 The following secret tips and tricks for Sniper Elite 5 are helpful for both newcomers and seasoned players of the game. It expands upon the same premise as prior iterations. All while delivering the ideal combination of stealth, tactical shooting, and sniping. It also plays in the same manner as previous installments, but with bigger areas and a few more features.
The secret tips no pros will tell you about
You'll be able to get right into the action in Sniper Elite 5. Especially if you go over these fundamental hints and tips first. Mainly, since doing so will help you have a better understanding of the game's fundamentals.
While participants sneak about the expansive landscapes of SE5. We will talk about postures, sound masking, goal choices, gameplay possibilities, and the flexibility they have. Consequently, the following hints and pointers will most likely include something useful for each and every reader.
The right stance improves weapon stability
It should come as no surprise that going prone is optimal for covert mobility. On the other hand, remaining prone in order to improve your weapon's stability is not. This piece of advice may also be found on the basics tab, categorized as part of the crouch and prone section.
The majority of players, however, never longer bother to spend time reading these parts since the fundamental game characteristics are carried over from prior editions.
Going prone when using a ranged weapon provides an additional layer of security for a clear shot, despite the fact that crouching while using a ranged weapon may be more enticing for its mobility. You may improve the stability and accuracy of your weapon by aiming it while you are prone, although it may take some practice to become accustomed to firing through thick vegetation.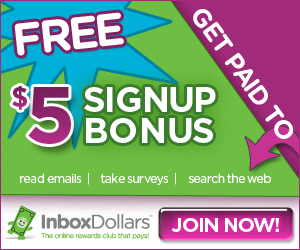 Stealth makes wealth
Snipers place a significant emphasis on controlling both the sounds they make and the sounds they perceive. A silencer is your greatest friend in this situation, and it may be attached to any of the three different kinds of rifles. Stealth is of the utmost importance (sniper rifle, submachine gun, pistol). You will begin the game with just a silent pistol; yet, this weapon will be enough for eliminating foes that are close to one another without alerting the other foes to your presence.
It is also essential to keep in mind that making loud sounds before firing helps conceal your bullets, preventing your opponents from being detected from farther away.
High ground is your best friend
You have the ability to climb in Sniper Elite 5, so put that ability to good use. When approaching a high-rise structure or cliff, it is important to search the environment for locations that may be climbed. You may be able to acquire the required height with the use of drainpipes, fretworks, or vines. All among other things, so that you can survey the area and remove your targets.
Climbing to higher ground and taking a more direct route to your target are two more ways to avoid large groups of attackers.
Preparing an exit strategy
When it comes to successfully completing a task, being prepared with an exit strategy is very necessary. Imagine a situation in which you carry out a mission with no time wasted. All while without being spotted by the enemy, and with a takedown accuracy of one hundred percent. Only for it all to fall apart at the end when there is no safe escape in sight. This is the kind of situation you should try to avoid at all costs.
The significance of keeping at least one exit in your line of sight cannot be overstated. In the event that your first plan is unsuccessful, you have to give some thought to developing a secondary plan as a failsafe.
Head directly towards the aim
There are instances when the most effective strategy is the direct one. Some jobs are more awkward to do than others, and the difficulty of the tasks increases as you go through the levels. There is a possibility that certain players may have difficulty keeping up with the progression of the assignment. If you ever find yourself in a situation where you are overwhelmed, the most successful strategy is to go straight for the goal rather than attempting to eliminate all of the enemies.
Switch off Axis Invasion
It's possible that the Axis Invasion mode is one of the finest new features in the game. On the other hand, it may be a very trying experience for players who are just starting out. The only thing the invading gamers need to do is hunt the player; they are not concerned with the other mission responsibilities.
The artificial intelligence does not assault them either. It is not a significant issue for seasoned players who are familiar with every aspect of the game, but for beginner snipers, it may be too overwhelming.
Therefore, until the end of the campaign, you should limit your interactions to simply the AI.
Mastering Bullet Drops
In the Sniper Elite video game series, one of the most important skills is being able to aim your sniper rifle precisely. In addition to facilitating a seamless progression through your tasks and enabling you to get some awesome kill cams. A proficient sniper may be identified by their ability to accurately judge distance and account for bullet drop.
The attachments you utilize and the kind of sniper you have all have an impact on this. It's possible that certain scopes have a higher zoom rate. However, they sacrifice either rate of fire or steadiness of the weapon. When deciding on your armament, you really must take all of this into mind.