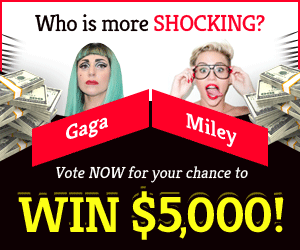 Tens of thousands of video games have captivated audiences for decades.
An industry that many dismissed as only suitable for children or people with too much time on their hands is now a multi-billion dollar sector.
Video games not only achieve the cutting edge in terms of graphics and frame rates, but they are also breaking boundaries from a storytelling perspective.
Whether you enjoy playing card games, casino games, sports games, first-person shooters, games with storylines, or the oldest games in the world, you can appreciate that some games have made a greater impact than others.
Below is a list of the five best games to ever be released.
1. Super Mario World
Even though Super Mario World came out more than three decades ago, very few video games have surpassed it in terms of enjoyable gameplay, likable characters, and nostalgia.
If you are imagining an incredibly complex game with great graphics, then you are looking for something else. Super Mario World is very much a product of its time, as the gameplay is very simple, and the graphics are downright amateurish by modern standards.
However, Super Mario World is a lot of fun. That may sound simplistic, but video gaming is all about having fun, and there are very few experiences that beat spending hours playing Super Mario World on the SNES.
Even though the game is 2D, and the graphics are nothing to write home about, there are a lot of complex challenges, virtual worlds, and hidden elements that you can discover within the game.
While there may be technically superior games to Super Mario World, none are more fun to play and have stood the test of time in the same way.
2. The Legend of Zelda: Breath of the Wild
One of the newer video games to make our all-time list, The Legend of Zelda: Breath of the Wild, is a game that stands the test of time. Even though the Nintendo Switch was a relatively new console when the game came out, fans were instantly obsessed with Zelda.
Great reviews led to people buying the Switch and game to try it for themselves. That led to excellent word of mouth from early buyers, which is why the Nintendo Switch is one of the best-selling consoles in the past five to ten years.
Breath of the Wild is an action-adventure game that takes you on a long and enjoyable journey through a virtual fantasy world with Zelda, the primary character of the story. Unlike other games that have large worlds, quests, and overarching storylines, Breath of the Wild allows the player to make a lot more decisions that determine how the story evolves.
3. Tetris
If you were to show someone Tetris, and they had never played before, they would ask you what all the fuss is about. Even though the game looks
incredibly simple to those who have not played, Tetris has a lot of complexity and strategy.
Tetris on the NES is the quintessential gaming experience, especially for people who were not overly enthused about fighting or sports games. If you prefer games that have a lot more strategy, nuance, and skill, then you would have loved this game.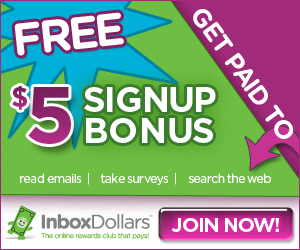 Anyone who is recently developing an enthusiasm for gaming should try Tetris on the platform of their choosing at least one time. Even though the graphics and general gameplay is a little dated, compared to modern games, Tetris is still an outstanding experience for any gamer.
One of the rare high-selling video games to originate in the USSR, Tetris is one of the most addictive games of all time. A person can easily lose hours playing the game, as they are just not able to get those little colored puzzle pieces to fall in the way they want.
4. Half-Life 2
Gaming fans around the world are still disappointed that Half-Life 3 never became a reality. They have spent decades waiting for a sequel to one of the best video games of all time – Half-Life 2.
While the third installment in the franchise may never happen, fans should be delighted that Half-Life 2 came out in the first place. When you look at Half-Life 2, you realize that the game changed what it meant to play a first-person shooter.
People had specific ideas about what to expect from first-person shooter games, and that typically involved good combat and shooting mechanics. If there was a half-decent story, they would be happy. Half-Life 2 proved that you do not have to compromise.
Not only does the game have fight mechanics that still hold up, they also created a story with compelling main characters, contemptible villains, and great side characters as well.
5. Street Fighter 2
If you were to ask ten gamers about the one fighting game that stands out in the genre, they would name Street Fighter 2. The game is the one that pushed boundaries of what it means to have a one-on-one fighting game, as countless other video games have copied the mechanics and put in their own stories.
When it first came out on the Super NES, Street Fighter 2 made use of 16 megabits of memory. That was seen as a lot at the time, even though it is nothing compared to the memory usage of modern games.
Even though the game was an exclusive for Super NES, the subsequent years have seen Street Fighter 2 come out on nearly every platform under the sun. Between Windows, Xbox, PlayStation, and other consoles, you can play a version of Street Fighter 2 on any platform.
Games that Pushed the Limits
A successful video game is one that sells a lot of units and receives favorable feedback from its user base for many years.
Such games do belong on "best ever" lists, but they did not make ours. We chose the above five video games because they not only have good reviews and a lot of sales, but they go far beyond what other games at the time were producing.
The best video games ever released are the ones that captivated audiences, stood the test of time, and pushed the limits of what was possible from a graphical, gameplay mechanics, and storytelling perspective.