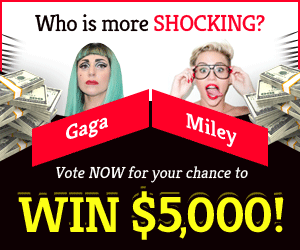 Our smartphones are literally the holders of our life. They have everything in them from our baby pictures to our baby's pictures. Keeping this in mind, we should all be aware of smartphone vulnerabilities and how they can affect us. 
Both the iOS and android operating systems have certain vulnerabilities that can cause you to lose your data and precious information.
Let's look at the most dangerous mobile device vulnerabilities and protection tips.
Fake Google ReCaptcha
In February 2019, Sucuri discovered a phishing effort that used bogus Google reCAPTCHA systems to distribute malware, including an Android APK that contained the Banker banking Trojan.
It is very important that you always on VPN android when you surf Google websites to ensure you are safe from such scams now and in the future. The most important to use VPN while internet sessions through free Wi-Fi or mobile internet. VPN helps to encrypt your data from hackers and IPS providers.
The flaw in Apple's FaceTime 
A FaceTime bug in iOS allowed a 16-year-old Fortnite player to secretly spy on the person he was talking to — without their knowledge or consent. Prior to Apple taking the vulnerability report seriously, there were innumerable phone calls and emails.
This is why it is so important to use the best VPN app for iPhone when you are using any video or voice calling app. With a VPN, your data will be encrypted, making it harder to be hack your phone. Thus, you can exclude the possibility of spying on you.
Samsung Facial Recognition Failure 
During a demonstration, a video was all that was needed to mislead the Samsung Galaxy 10. Displaying a video of the owner was sufficient to fool the technology if the user has locked their phone using facial recognition.
This means you should never rely on this feature to save your data entirely. You should always have a PIN added that no one can guess in order to access your phone. This is one of the most basic smartphone vulnerabilities that you need to be wary of.
Bluetooth Tracking 
When a flaw in the Bluetooth protocol, which affects Windows 10, iOS, and macOS devices such as iPhones, iPod touch devices, and wearable technology like the Apple Watch was made public in July 2019, it was a huge deal.
Mobile device users could be tracked using the MAC-address hack, while Android devices are not affected. This is why using an apk for VPN on iOS is always a good idea.
Filecoder 
New ransomware known as Filecoder was discovered, even though it appeared to be in
an early stage of development.
Malware Disguised as pornographic software infects your phone and, using a list of data stolen from WannaCry, tries to encrypt them, demanding up to $200 to decode them.
Joker 
Researchers discovered a slew of malware apps and mobile device vulnerabilities in September that had eluded Google Play's security measures.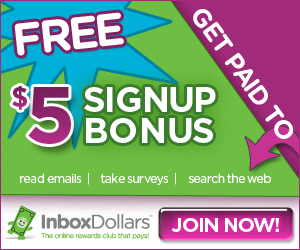 Almost half a million people downloaded 24 apps that would infect their devices with the Joker malware, allowing it to collect personal information and create illicit profits through malvertising.
Ad Block Advertising 
FakeAdsBlock is a novel type of Android virus that masquerades as an ad blocker for smartphones and tablets.
However, once the app is installed, users will be inundated with advertisements, resulting in money for the app's developers.
Strandhogg 
In November of 2019, researchers discovered yet another critical vulnerability in the Android operating system. This vulnerability was exploited by hackers to infiltrate banking apps by distributing malware through Google Play.
After a number of Czech bank accounts were plundered by cyber crooks, the flaw was uncovered. Google's own testing revealed that all versions of the Android operating system were vulnerable to the same security threat.
Pegasus / WhatsApp 
WhatsApp was recently the target of cyber thieves. The hackers exploited a flaw in the messaging service's audio call feature. In order to infect a mobile device, spyware did not even require the user to answer a phone call.
An update published by WhatsApp promptly disavowed the spyware. The whole blog post on this hack is available here. According to Facebook, the Israeli cyber-espionage organisation NSO is responsible for the incident.
BlueBorne 
When a Bluetooth smartphone vulnerability was discovered on smart gadgets, BlueBorne caused a sensation in the cyber security community. Hackers could use the flaw to masquerade malware as a visible Bluetooth device that can be connected to.
Infected devices can be used to listen in on conversations, read messages, download ransomware, and more after malicious code has been injected into them.
To make matters worse, victims didn't even have to connect, activate, or authenticate anything in order to be accessed. Also, the phone was reportedly breached in less than ten seconds, according to claims.
Krack 
Krack was a very critical flaw in the Wi-Fi protocol. Wi-Fi networks can be hacked to collect passwords and credit card information. Connecting to a public Wi-Fi hotspot should only be done if the website has HTTPS encryption, according to the experts. On the other hand, it is essential that you use a VPN for iOS and Android.
XCodeGhost 
When a handful of apps in the App Store were found to be infected by XcodeGhost in 2015, Apple made the news. In order to build iOS apps, Mac OS X extensions, and Safari plugins, Apple uses the Xcode programming framework.
Approximately 3000 to 4000 devices were affected by an unsafe version that was issued in China. Using third-party libraries that app developers use for revenue and analytics has been utilised by malicious actors to infect otherwise benign apps with malware.
Always make sure that you utilize a VPN to be protected from these system vulnerabilities. It is best to use the best practices of internet usage whenever you can.