How to Get Every Colored Gem in Crash 4 – Crash Bandicoot 4 Guide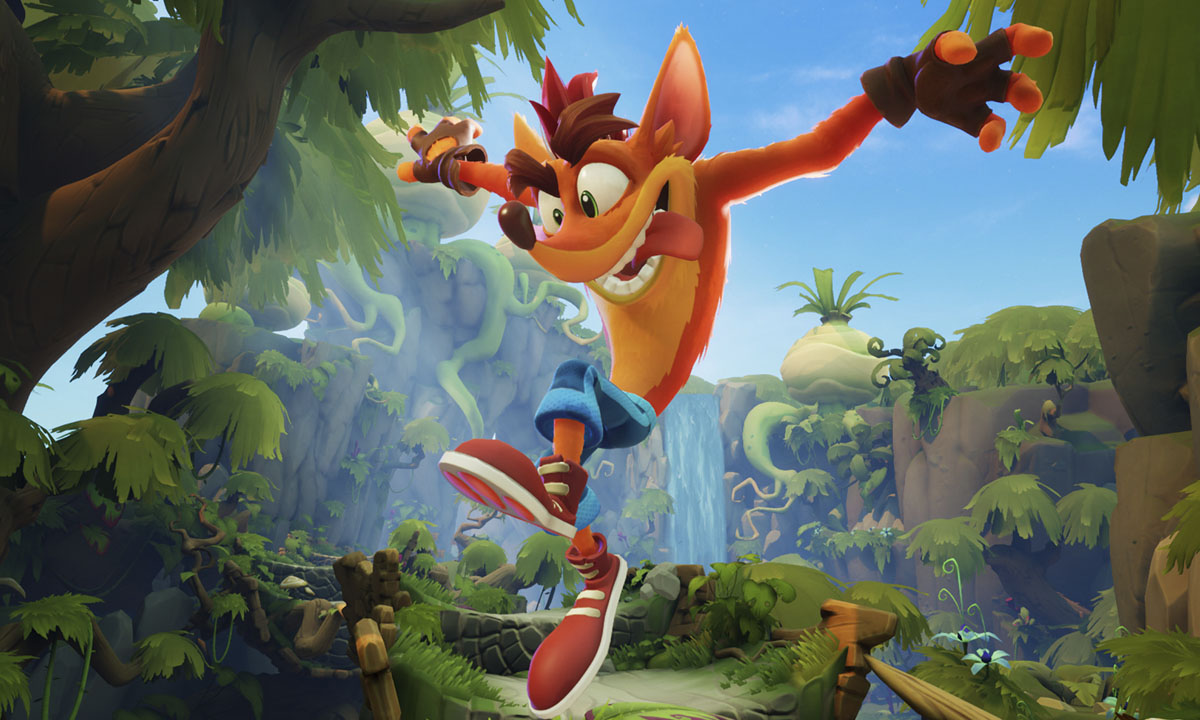 The Red Gem is found in N. Sanity Peak, the second level of N. Sanity Island, at the puzzle grid in Checkpoint 6 just before you pick up Lani-Loli. At the Checkpoint, you should see on your right a carving on the wall depicting a grid with some arrows. This applies to the platform grid in the next room.
What you'll need to do is jump onto the bottom-left platform, then jump twice right, twice up, twice left, once down and then one right to land in the middle. In other words, make a counter-clockwise spiral. You must touch the platforms themselves for this to work; bouncing off a box on the platform won't count!
As you go you'll hear some chimes as you land on each platform. If you did the sequence correctly, when you land on the middle platform the Red Gem will appear on the far side of the grid, ready for you to collect!
The Red Gem will unlock the Red Gem Platform mid-way through Crash Compactor, allowing you to get all of that level's boxes.
The Green Gem can be located in Hit the Road, the third level of The Hazardous Wastes, during the section where you run away from N. Gin's giant truck while in a ball cage. At the halfway point you'll be in a concrete room with a Checkpoint Box and a Nitro. Spin the trash can on the left-hand side and an RC car with a remote control will pop out. Spin the remote control several times to back the RC car into the Nitro Box, detonating it and revealing the Green Gem!
The Green gem will unlock the Green Gem Platform in Jetboard Jetty, letting you get all of the boxes in that level.
The Blue Gem is earned in Draggin' On, the second level of Tranquility Falls and is a doozy to get. In a homage to Crash Bandicoot 2, you'll need to go through the entire level without breaking a single box. This is a lot harder than it sounds, since it includes the Checkpoint Boxes! You'll need to utilize the highest 'Akano Dark Spin jumps you can muster, particularly to get on top of the stacks of Locked Boxes early on without breaking them. You should also ignore the TNT Boxes and the Stone Lions in the side-scrolling sections.
The Yellow Gem can be found in Run it Bayou, the third level of Mosquito Marsh. At the start of the level you'll get on the Jetboard: rather than go on it, look on the right side of the canal to spot a line of nine Boxes between two small stone docks. You're gonna have to get over there on foot, which you can do with a Sliding Double Jump across the water.
Once you're across, carefully bounce across the Boxes, making sure to leave some behind as you'll need to come back! Once you make it onto the second stone dock, wait for the large platform to slide in so you can Double Jump over to it. right it left to find four more Boxes. Bounce high off of them and Double Jump to get the Yellow Gem!
Forza Horizon 5: How to Repair Car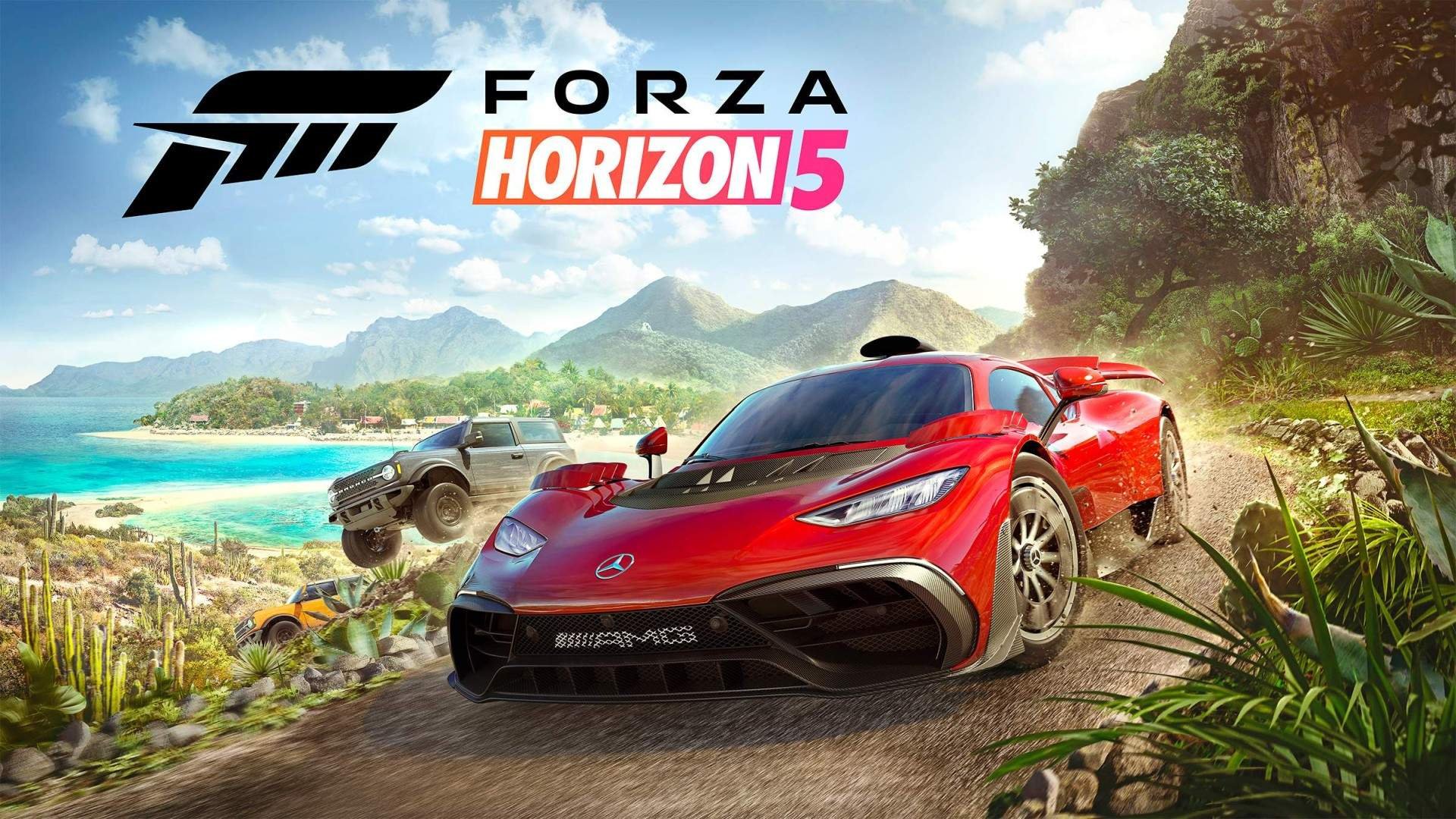 Forza Horizon 5: How to Repair Car
Driving a magnificent Ferrari around the Mexican landscape in Forza Horizon 5 may seem like a smart idea at first, but after it becomes dusty and shows every unintended crack and dent, gamers may wish to fix and clean their vehicle.
Any of Forza Horizon 5's 500 vehicles can collect dirt and damage, but they can all be fixed instantaneously with a button push. There's also the option to fully disable cosmetic harm.
How to Repair Car in Forza Horizon 5
To repair a car in Forza Horizon 5 and restore its aesthetic damage, players must first engage Photo Mode on the d-pad, then press LB. On a PC, press P to enter Photo Mode, then R to repair a car. For PC, this is the default key binding. Players should check their personal settings to see what key they have mapped Photo Mode and mending cars to if it has been altered.
This will immediately reset any damage or remove any dirt that has gathered when driving off-road automobiles in Forza Horizon 5. While some may prefer this look, others may find it inconvenient to have to reapply cosmetic damage every time a crash occurs. Thankfully, there is an option to totally disable cosmetic harm.
How to Turn Off Cosmetic Damage in Forza Horizon 5
Players should pause the game and go to the "Settings" menu in the "Campaign" tab to turn off aesthetic damage and eliminate the requirement to repair cars in Forza Horizon 5. Select "Difficulty," then adjust "Damage and Tire Wear" to "None" in the "Damage and Tire Wear" section.
In Forza Horizon 5, no matter how many times players crash during Danger Signs or how much dirt they collect while attempting Drift Zones, their cars will still appear as nice as they did when they initially obtained them. If the players change their minds later, they can easily revert to this option.
One of the numerous hidden features in Playground Games' newest addition into the genre is the ability to turn off cosmetic damage. In Forza Horizon 5, players can additionally drop a car's roof and switch to launch control if they're driving the right vehicle.
In Forza Horizon 5, using launch control is especially useful while attempting to set a fast time in Drag Races. Players can look fantastic while rocketing along a drag strip or any other region of the enormous Mexican terrain with cosmetic damage switched off.
Halo Infinite Battle Pass Progression Is at the Top of the List for 343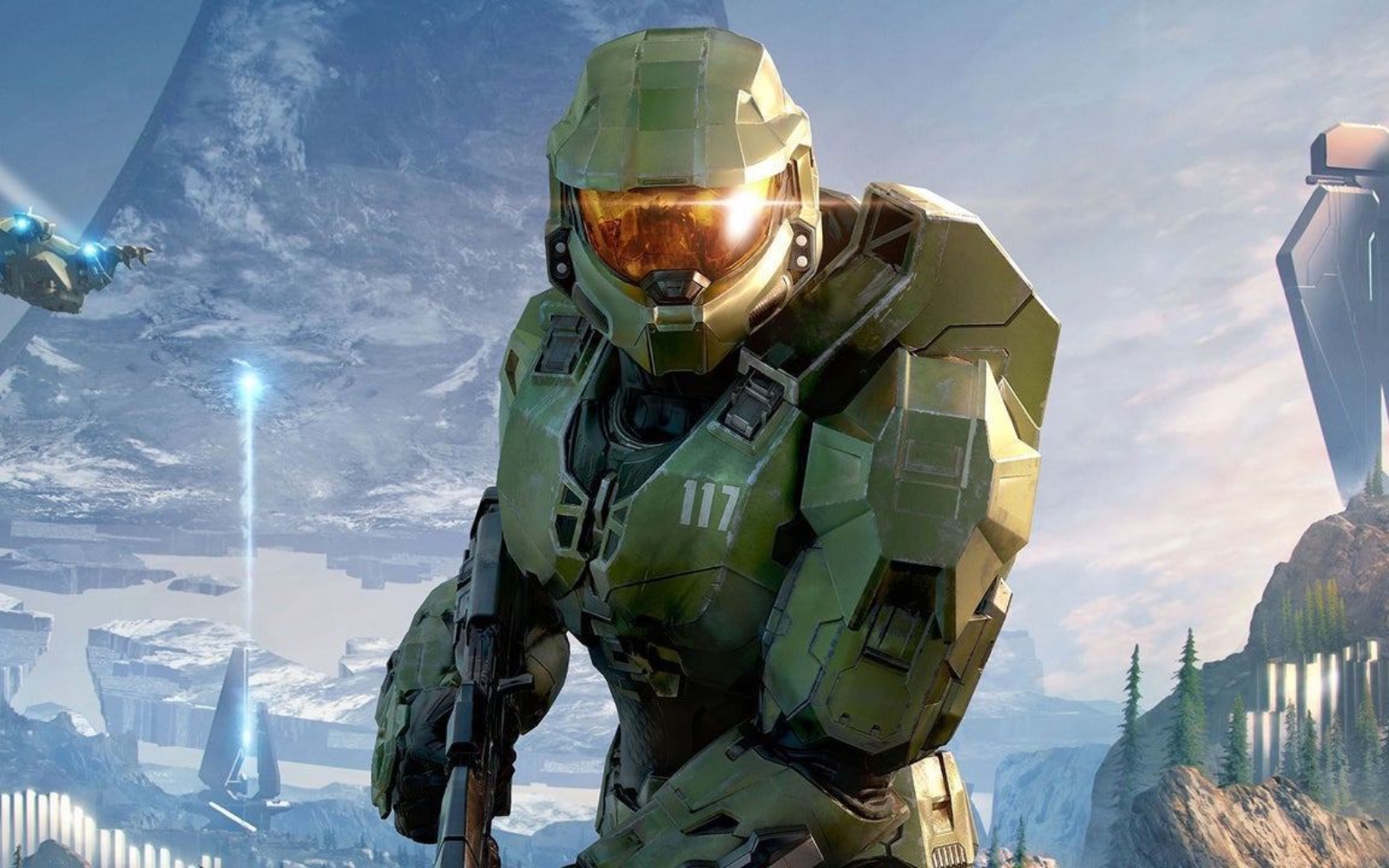 Halo Infinite Battle Pass Progression Is at the Top of the List for 343
On Twitter, a higher-up at 343 Industries made some personal comments about the recent issue over Halo Infinite and its battle pass advancement, which has enraged and frustrated a significant portion of the Halo community. Though the comment was not made in an official capacity, it aligns with 343 Industries' earlier statement on the subject and is hopefully a sign that more steps will be taken by 343 to address the concerns and criticism of their player base.
Halo Infinite is the long-awaited sequel to the Xbox exclusive Halo franchise, which was developed by Microsoft in-house. After allegedly being in development for more than 5 years, the game's multiplayer part was released worldwide on November 15th to coincide with the Halo franchise's 20th anniversary.
This is a break from previous installments of the series, which were released as a full-priced package with both single-player and multiplayer components. Instead, in the case of Halo Infinite, the multiplayer element of the game is completely free, relying on microtransactions and cosmetics to generate revenue on its own.
Though it appears that the development team for Halo Infinite has failed to strike a balance between cosmetics obtained through battle pass progression and cosmetics sold on the game's storefront with this new model. Despite the fact that battle pass purchases are permanent, the community has expressed dissatisfaction with the slow unlock speed and the restrictive challenges that must be completed in order to gain experience faster.
Jerry Hook, the Head of Design at 343, appears to understand and concur with such feelings from the player community. He just sent out a brief tweet on the subject, describing his own experience with Halo Infinite as "traumatic" and similar to what the community is going through. With the guarantee that as soon as he and his colleagues return to work, player improvement will be a top priority.
This follows a response from 343 Industries' community director, who stated last week that while the team is listening to all of the positive feedback about Halo Infinite, their priorities for that week are to give team members a "much-deserved break" after completing the necessary work to get the multiplayer portion of Halo Infinite out on a more timely basis.
Though it's impossible to say whether or not drastic changes will be made to Halo Infinite's current system until 343 Industries makes an official announcement on the matter and what their plans are to remedy it, it's important to note that they are at least responding to player feedback and have made some adjustments to the battle pass prior to their hiatus. Now it's up to the players to wait and watch what 343 does with the community's concerns, and then decide how to respond in accordance with the official viewpoints on player opposition.
Halo Infinite's multiplayer mode is currently available on PC, Xbox One, and Xbox Series X|S. While the Campaign mode is set to be released on December 8th.
Forza Horizon 5: How to Level Up Fast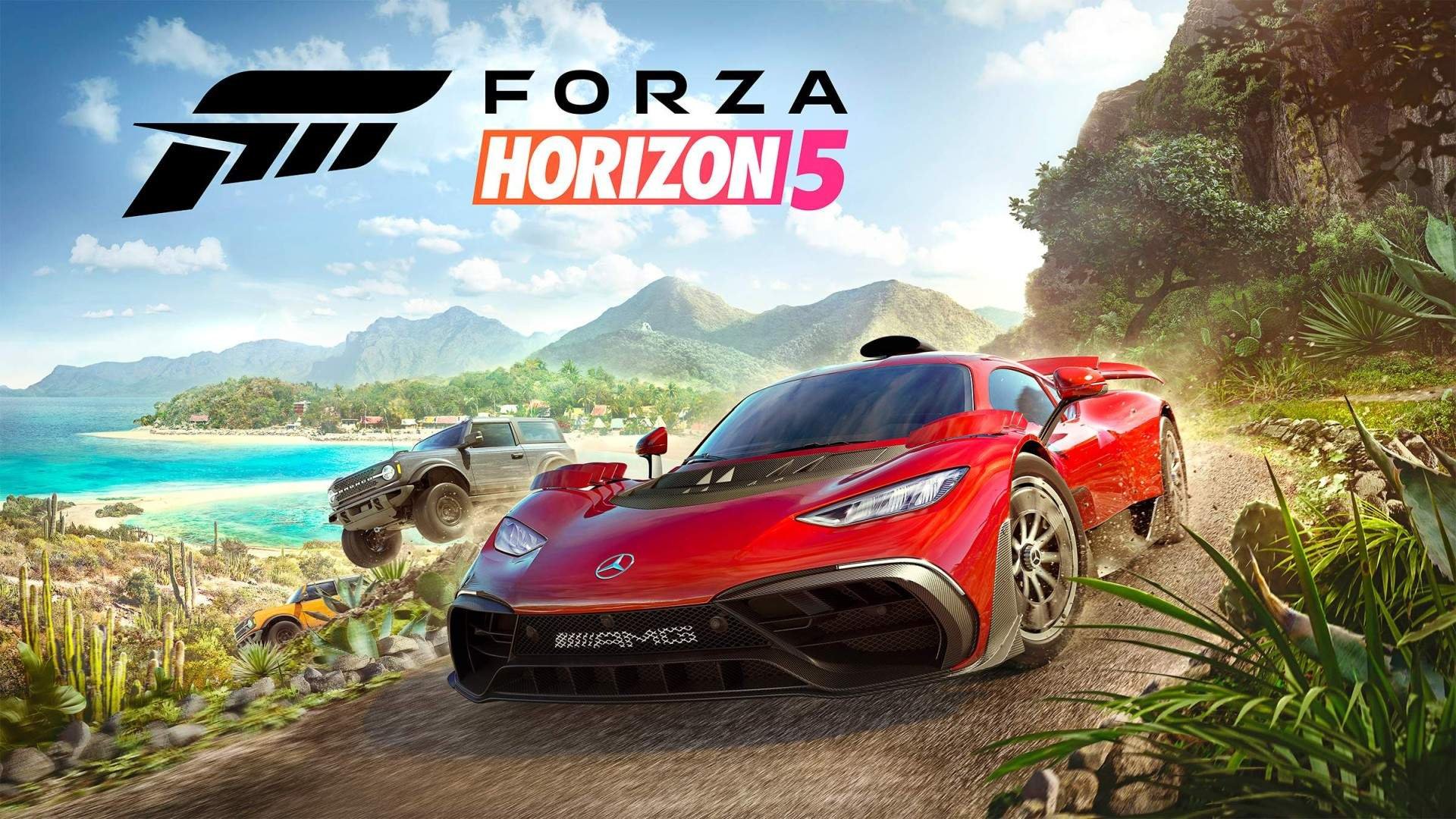 Forza Horizon 5 has a variety of Events and Challenges that will keep players busy for a long time. While leveling up will happen gradually as you progress through these tasks, some players may want to know how to level up quickly because each level brings a Wheelspin and another step toward prestiging.
In Forza Horizon 5, there are correct techniques to maximize XP gains, as well as AFK farming tactics. Only techniques to level up quickly while actively playing the game will be covered in this guide.
How to Level Up in Forza Horizon 5 Quickly
Almost everything in Forza Horizon 5 earns you XP. Players will be rewarded for participating in any activity simply by playing the game, but there are other ways to gain more XP and, as a result, level up quickly.
Players can level up fast in Forza Horizon 5 by:
Building up high Skill Chains.
Smashing XP bonus boards in Forza Horizon 5.
Completing races (even more XP for winning races).
Unlocking XP by spending Skill Points.
Completing Accolades.
Playing with friends in multiplayer in Forza Horizon 5 while part of the same club
Players should focus on earning and spending Skill Points in Forza Horizon 5 if they want to acquire Super Wheelspins while still earning XP to level up quickly. This currency is earned by banking Skill Chains, which is already a fantastic way to gain XP. Choose a low-cost automobile that has both an XP and a Super Wheelspin Perk, such as the 2015 Porsche Cayman GTS, and buy a bunch of them.
Both the 3000XP and Super Wheelspin Perks in Forza Horizon 5 need 11 Skill Points to unlock. Before selling or wrecking the 2015 Porsche Cayman GTS, players should unlock the Forzathon Points and regular Wheelspin Perk for an additional 6 Skill Points.
How to Prestige in Forza Horizon 5
The prestige system in Forza Horizon 5 adds a distinctive star emblem next to a player's Gamertag after they reach Level 200, but they will be reset to Level 1. Players can repeat this process up to ten times, with the level requirements for prestige increasing with each reset.
With each of the ten stages, the amount of XP required to advance to the next player level increases. After each prestige, the maximum player level in Forza Horizon 5 is 2999. That's a lofty aim for all Forza fans to strive towards until the franchise's next installment is released.