Forza Horizon 5 Series 3 Update: Patch Notes, Fixes, New Cars, and More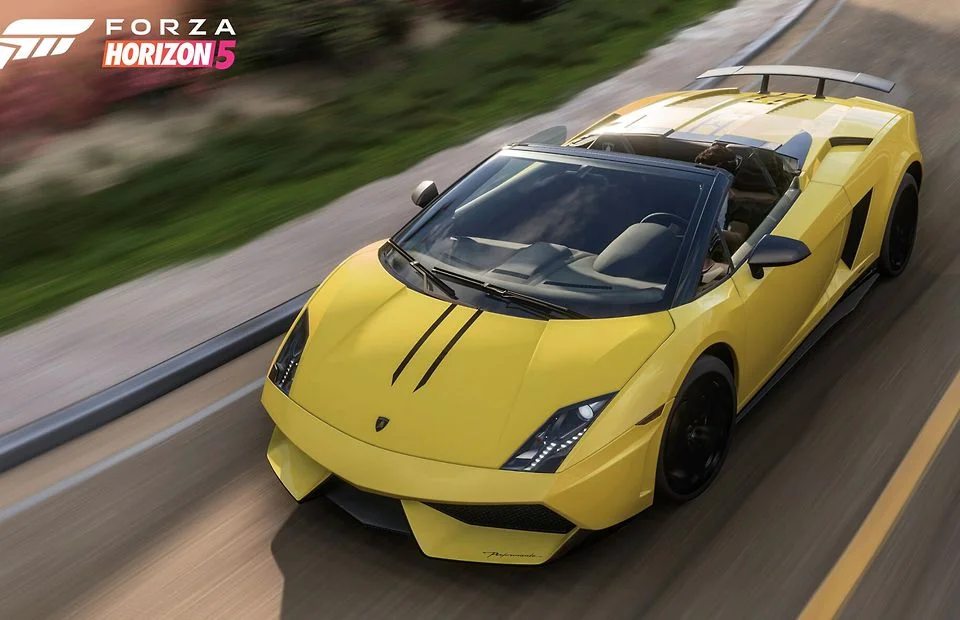 Forza Horizon 5 Series 3 Update: Patch Notes, Fixes, New Cars, and More
The Forza Horizon 5 Series 3 Update is quickly arriving, and we've got all the information you need about the patch notes and improvements that will be available when it arrives. Patch notes are essential for every gamer who is playing this game since they detail all of the issues that have been solved as well as all of the new material and changes that have been implemented.
Since its release, many people have enjoyed the automobile game, and Forza is undoubtedly the most popular racing game franchise. It has been a huge success for more than a decade. Forza Horizon 5 is undoubtedly one of the best games in the franchise, with more material being added all the time.
Patch Notes
For those unfamiliar with the game, the Forza Horizon 5 Series upgrades are essentially seasons. These seasons feature new cars, events, challenges, and more, and the gaming community has reacted positively to this addition.
Patch Notes essentially lay out everything that will be included in the release. All new content, as well as bug fixes, known issues, and nerfs and buffs, are included. The new Forza Horizon 5 Series 3 Update went live on Sunday, January 9th, 2022, and the patch notes are now available. This is rather common in games, as developers prefer to release patch notes around the time of the update's release.
New Cars
2013 Donkervoort D8 GTO
1971 Ford Mustang Mach 1
2015 Jaguar XKR-S GT
1990 Vauxhall Lotus Carlton
2003 Toyota Celica SS-I
2007 Toyota Hilux Arctic Trucks AT38
2016 Toyota Land Cruiser Arctic Trucks AT37
2016 Zenvo TS1
New Car Horns
Gong
Fireworks
Tiger Roar
Cat Meow Mexican Traffic Light
Patch Notes
All of these patch notes were taken via Steam.
Convoys: Nothing is more depressing than going on a road trip with your friends just to have them all vanish. We've all been through it, and it never gets any easier. As a result, we're working hard to improve the situation when players' Convoys mysteriously vanish or aren't brought onto Horizon Life servers.
Horizon Arcade: These entertaining, collaborative minigames come to life when played with other players, but we recognize not everyone has had the opportunity to do so. Horizon Arcade events frequently have a considerably lower player count than projected, which we know isn't fun. We're aware of players disappearing when these events begin, just like we are with Convoys. To alleviate both concerns, we are working on fixes and enhancements.
The Eliminator: We've noticed your concerns and have personally experienced both the issue of unseen players and players unable to challenge one another after blaring their horns. We've detected a few problems and are working to resolve them.
Horizon Open: Aware of a problem that causes Convoy leaders to make their own matchmaking decisions. In general, we're working on improving Horizon Open's matchmaking so that you and your Convoy can locate other players easily.
Leaderboards: We're aware of flaws that cause erroneous lap times to appear on Rivals leaderboards, and we're working on a fix for it in the near future. We're also aware of players who use game speed modifications to enhance their PR Stunts scores, and we're working to prevent and eliminate these astronomically high scores. Cheating, game manipulation, and the purposeful use of exploits to obtain a competitive advantage degrade the experience for everyone else. While we do not believe that cheating can ever be completely eradicated, we will continue to improve our game systems to prevent it and take action against individuals who encourage and facilitate disruptions to everyone's gaming experience in this way.
EventLab: They're working on adding the ability to save and change EventLab material once it's been created in a future game update. We're also aware of XP/credit AFK farms and other exploitative events that have taken over the EventLab menus, and we're working on ways to improve curation so that these events don't appear.
Racing games are a lot of fun, and With so much material in Forza Horizon 5, this game is a must-have for racing fans.
The maps are fantastic, and the next-gen graphics make you feel like you're racing in real life. Have you found the inclusion of Series in Forza yet to be enjoyable? Let us know in the comments section below!
Forza Horizon 5: How To Find Dinosaur Pinatas?
Welcome to our guide of "Forza Horizon 5: How To Find Dinosaur Pinatas?". Are you looking for any pinatas throughout Forza Horizon 5? One of the latest Series assignments requires racers to locate and destroy a couple of them. To make the assignment as simple as possible, below are the sites of each piñata.
Finishing the Collectasaurus Festival Playlist challenge

You must obliterate Dinosaur Pinatas to fulfil the Festival Playlist challenge. Also, some player has made this method incredibly simple and uncomplicated. The challenge's complete description is as follows: " Smash 15 Dinosaur Piatas in Collectasaurus". It's simply one of several tasks that players must complete in order to complete the game, but it might be difficult without the appropriate information.
How to find Dinosaur Pinatas in Forza Horizon 5?

A YouTuber named DungG has put up a fast and simple event using Forza Horizon 5's Eventlab course construction function that will enable you to pile up Dinosaur Pinata damage in less time.
What you'll need to accomplish is:
⦁ Go to the search tool in Forza Horizon 5's menu to find custom events.
⦁ To discover DungG's, type in "120 191 364."
⦁ Once you've been loaded onto the course, accelerate swiftly and plough through all of the Pinatas.
⦁ Hit the finishing line, but if not every of them are registered, repeat the process until 15 Pinatas have been destroyed.
This strategy will spare you a tons of time and work, allowing you to go on to a new challenge as soon as possible.
It's simple enough to do, and you'll be awarded with three Playlist Points as well as the Orange Piata Outfit Vanity Item once you've done so. It's unique and will aid in the completion of the playlist as a whole!
In conclusion, this was our guide for "Forza Horizon 5: How To Find Dinosaur Pinatas?". Feel free to leave a comment below!
Forza Horizon 5: Where To Find Solar Panels?
Welcome to our guide "Forza Horizon 5: Where To Find Solar Panels?". Players may finish a stunning quantity of content and missions in Forza Horizon 5. One such goal is to smash your way across Solar Panels, but one place in particular is ideal for maximizing your efforts.
All of Forza Horizon 5's material is still being devoured by players. Mexico's highways are regularly plagued by adrenaline-fueled auto enthusiasts ripping it up in flashy cars and establishing absurd point records. Apart from that, Forza offers players a variety of objectives to complete, and knowing the location of a notable Solar Panel place can help you fulfil one of them.
Why do you need the Solar Panels?

The 'Total Eclipse' award is the main reason why gamers would need to find a vendetta against Solar Panels. It requires players to go above and beyond to demolish a hundred Solar Panels in a given automobile.
The goal is to "smash 100 solar panels in 1995 Mitsubishi Eclipse GSX," according to the official summary. Players will receive the "The Shadow Falls" Forza Link as well as 500 prestige for it.
Where To Find Solar Panels in Forza Horizon 5?

On the map, this location is close west of the 'Cordillera writing.' If you examine the map closely, you'll notice that the location is easily identifiable owing to the silver coloured Solar Panel shaped icons clustered together.
Once you've destroyed them all, simply utilize fast travel to some other area, return to the same position, and repeat the process!
In conclusion, we hope you liked our guide "Forza Horizon 5: Where To Find Solar Panels?". Please leave a comment below!
Forza Horizon 5: How To Enable Sign Language Support?
Welcome to our guide of "Forza Horizon 5: How To Enable Sign Language Support?". To ensure that all players have equitable access to Forza Horizon 5, Playground Games has incorporated sign language support. The following instructions will show you how to enable FH5 sign language functionality.
For the FH5 community, this feature has been a long time coming. The studio revealed its intention to include "American Sign Language (ASL)" as well as "British Sign Language (BSL)" in FH5 ahead of its November release. Playground released expanded accessibility assistance in collaboration with its Gaming & Disability Committee volunteers. Thus, allowing deaf & almost not hearing players to enjoy Forza in their own language. The developers tossed in a few more features to customize the experience for players. It's a simple process to activate them.
How to enable sign language support in Forza Horizon?

Players who want to enable sign language support in FH5 can do so by going to the Settings option & scrolling down to the 'Accessibility' tab. This is where they'll discover the picture-in-picture option. You can then choose between ASL and BSL. This will activate the on screen interpreter for the game's various cinematic dialogue sequences.
Therefore, FH5 sign language should be enabled:
⦁ Go to the Settings menu.
⦁ Scroll down to the Accessibility section.
⦁ Switch to "Sign Language Picture-in-Picture to ASL or BSL"
There are other options to change the background of the sign language screen as well as its location on the screen. This allows gamers to select the ideal settings for a deeper immersion in Forza's large Mexico area. Playground Games included a feature that will ideally give millions of gamers a far better FH5 experience through an exhaustive learning process and tryouts for the right performers.
In conclusion, we hope you liked our guide "Forza Horizon 5: How To Enable Sign Language Support?". Please leave a comment below!