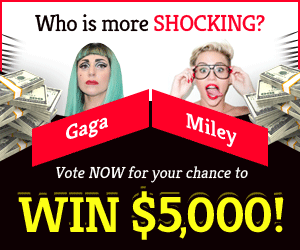 Forza Horizon 5 Series 3 Update: Patch Notes, Fixes, New Cars, and More
The Forza Horizon 5 Series 3 Update is quickly arriving, and we've got all the information you need about the patch notes and improvements that will be available when it arrives. Patch notes are essential for every gamer who is playing this game since they detail all of the issues that have been solved as well as all of the new material and changes that have been implemented.
Since its release, many people have enjoyed the automobile game, and Forza is undoubtedly the most popular racing game franchise. It has been a huge success for more than a decade. Forza Horizon 5 is undoubtedly one of the best games in the franchise, with more material being added all the time.
Patch Notes
For those unfamiliar with the game, the Forza Horizon 5 Series upgrades are essentially seasons. These seasons feature new cars, events, challenges, and more, and the gaming community has reacted positively to this addition.
Patch Notes essentially lay out everything that will be included in the release. All new content, as well as bug fixes, known issues, and nerfs and buffs, are included. The new Forza Horizon 5 Series 3 Update went live on Sunday, January 9th, 2022, and the patch notes are now available. This is rather common in games, as developers prefer to release patch notes around the time of the update's release.
New Cars
2013 Donkervoort D8 GTO
1971 Ford Mustang Mach 1
2015 Jaguar XKR-S GT
1990 Vauxhall Lotus Carlton
2003 Toyota Celica SS-I
2007 Toyota Hilux Arctic Trucks AT38
2016 Toyota Land Cruiser Arctic Trucks AT37
2016 Zenvo TS1
New Car Horns
Gong
Fireworks
Tiger Roar
Cat Meow Mexican Traffic Light
Patch Notes
All of these patch notes were taken via Steam.
Convoys: Nothing is more depressing than going on a road trip with your friends just to have them all vanish. We've all been through it, and it never gets any easier. As a result, we're working hard to improve the situation when players' Convoys mysteriously vanish or aren't brought onto Horizon Life servers.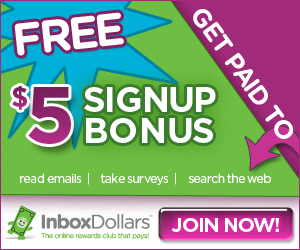 Horizon Arcade: These entertaining, collaborative minigames come to life when played with other players, but we recognize not everyone has had the opportunity to do so. Horizon Arcade events frequently have a considerably lower player count than projected, which we know isn't fun. We're aware of players disappearing when these events begin, just like we are with Convoys. To alleviate both concerns, we are working on fixes and enhancements.
The Eliminator: We've noticed your concerns and have personally experienced both the issue of unseen players and players unable to challenge one another after blaring their horns. We've detected a few problems and are working to resolve them.
Horizon Open: Aware of a problem that causes Convoy leaders to make their own matchmaking decisions. In general, we're working on improving Horizon Open's matchmaking so that you and your Convoy can locate other players easily.
Leaderboards: We're aware of flaws that cause erroneous lap times to appear on Rivals leaderboards, and we're working on a fix for it in the near future. We're also aware of players who use game speed modifications to enhance their PR Stunts scores, and we're working to prevent and eliminate these astronomically high scores. Cheating, game manipulation, and the purposeful use of exploits to obtain a competitive advantage degrade the experience for everyone else. While we do not believe that cheating can ever be completely eradicated, we will continue to improve our game systems to prevent it and take action against individuals who encourage and facilitate disruptions to everyone's gaming experience in this way.
EventLab: They're working on adding the ability to save and change EventLab material once it's been created in a future game update. We're also aware of XP/credit AFK farms and other exploitative events that have taken over the EventLab menus, and we're working on ways to improve curation so that these events don't appear.
Racing games are a lot of fun, and With so much material in Forza Horizon 5, this game is a must-have for racing fans.
The maps are fantastic, and the next-gen graphics make you feel like you're racing in real life. Have you found the inclusion of Series in Forza yet to be enjoyable? Let us know in the comments section below!