Fallout New Vegas console commands for PC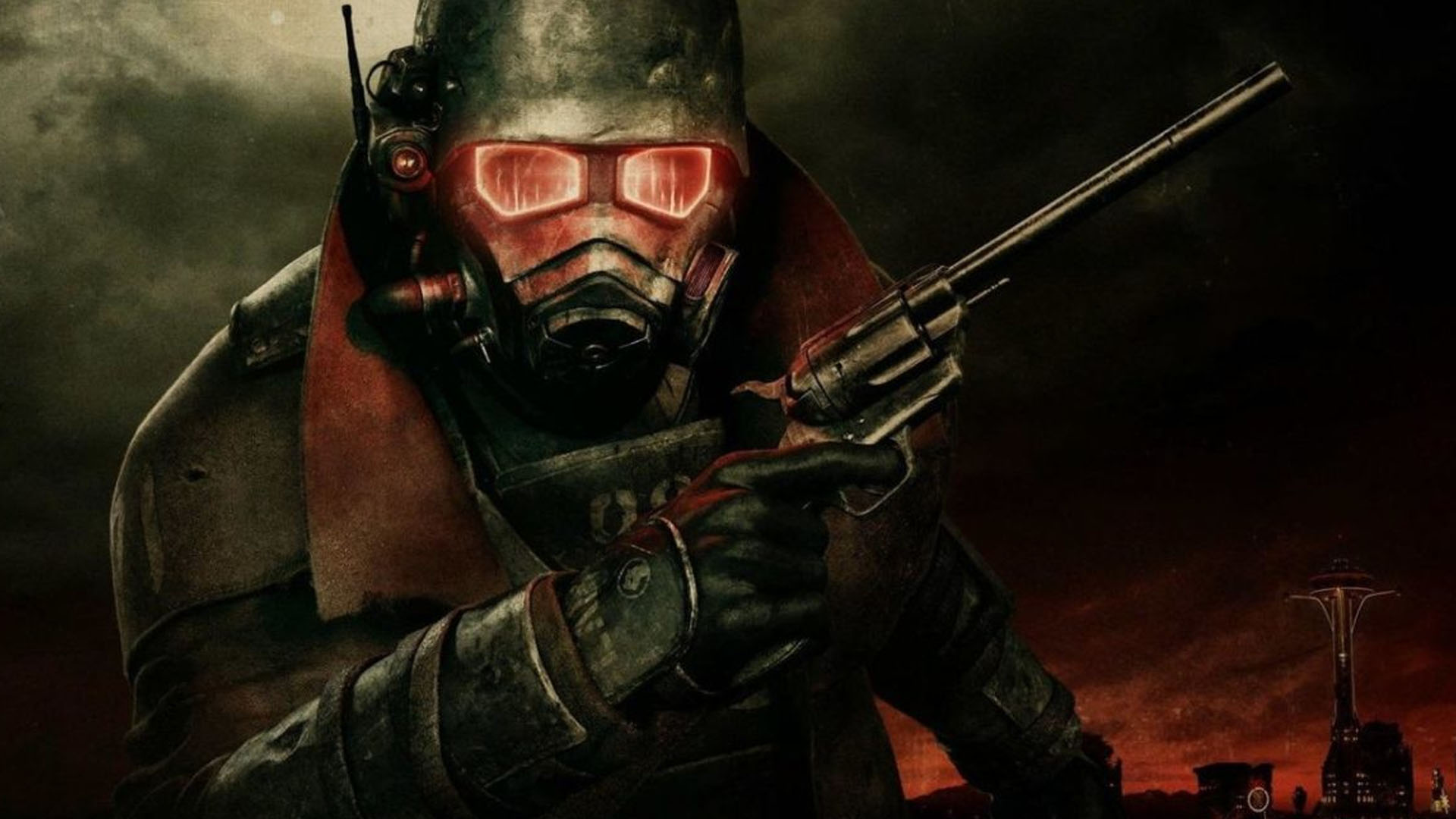 The console commands for Fallout New Vegas have contributed to the game's longevity, as the game is still quite popular on PC despite its release in 2010. While Bethesda worked on projects like Skyrim, the game's development was outsourced to Obsidian. Despite this, the Courier's journey through the Mojave Wasteland is one of the most well-known Fallout adventures.
Console commands allow gamers to customise their gaming experience, acting as cheats in some circumstances and quick remedies in others. Players must hit the backquote key (') or () to open the console. The key for these two symbols is the same.
The best console commands for Fallout New Vegas
Here's a rundown of all the most helpful console commands, along with an explanation of what they do:
| | |
| --- | --- |
| Code | Effect |
| tgm | God mode code. Provides Infinite health, encumbrance, and infinite ammo. |
| tdm | Demigod mode code. Just infinite health and encumbrance. |
| tfc | Toggles free camera. |
| tm | Toggles UI and menus on and off. |
| tcl | No clipping mode, allows player to phase through the environment. |
| tmm 1 | Adds all map markers. |
| tmm o | Removes all map markets |
| Killall | All NPCs, enemies and animals nearby are killed. |
| set timescale to <#> | Speeds up or slows down in-game time. Put this to 30 to reset to default. |
S
Spawn In-game characters/items
The console commands in Fallout New Vegas can also be used to spawn monsters and goods. The only snag is that you'll need to know that item's or enemy's unique ID. The good news is that you can find all of your IDs right here. Bring up the console and type: player to use each code.
To use each code, bring up the console and type: player.additem followed by a space, the ID, another space then the quantity. It should look something like this:
For example: player.additem 0013BF53 1
You'd be the proud owner of the evil Caesar's armour if you typed the above into the console. You can remove an item from your inventory by typing: player.removeitem <code_id> <quantity>
Armor codes
| | |
| --- | --- |
| Armor | Code |
| Brotherhood T-45b power armour | 00075201 |
| T45d power armour | 00014e13 |
| Combat armour (reinforced) | 00126500 |
| NCR Ranger combat armour | 00129254 |
| Stealth Suit Mk II | xx00c12f |
| Advanced Radiation suit | 0003307a |
Weapon codes
| | |
| --- | --- |
| Weapon | Code |
| Lucky revolver | 000e2c86 |
| Mysterious Magnum | 00127c6c |
| Li'l Devil pistol | xx000805 |
| Anti-materiel Rifle | 0008f21c |
| Assault Carbine (GRA) | 0008f21e |
| Christine's CoS silencer rifle | xx0112ba |
| Silenced .22 SMG | 0008f218 |
| Sturdy Caravan Shotgun | 001735e3 |
| Minigun | 0000433f |
| Alien blaster | 00004322 |
| Euclid's C-Finder | 0014eb3c |
| Pew Pew laser rifle | 00103b1d |
| Flamer | 0000432d |
| Plasma caster | 000906cf |
| Tesla cannon | 000e2bec |
| Fat Man | 0000432c |
| Mercy | 0015fff4 |
| Missile Launcher | 00004340 |
| Chainsaw | 0015fe44 |
| Power Fist | 00004347 |
Console commands that change the player
| | |
| --- | --- |
| Code | Effect |
| setscale <scale> | 1 is the default number. The higher the number, the bigger you'll become. If you put anything like -1 you'll shrink your character. |
| setlevel X | Put whichever level you'd like to be in the X. |
| rewardxp 15000 | Gives 15,000 XP. |
| sexchange | Changes your character's gender. |
| showracemenu | Change your character's race. |
| showbarbermenu | Change your character's hairstyle. |
| shownamemenu | Change your character's name. |
| addperk <code _id> | Add a perk. Replace the <code_id> with the ID of the perk you fancy. |
| removeperk <code_id> | Take a perk away. |
| setav speedmult X | The X is your character's speed. 100 is default speed, go as fast or slow as you desire. |
Fallout New Vega NPC Console commands
This functions similarly to item console commands, but only for NPC characters.
| | |
| --- | --- |
| Code | Effect |
| resurrect | Brings an NPC back to life. This won't impact with quest completion, that character will stay canonically dead. But they'll be moving around the world as normal. |
| tdetect | Toggles an NPC ability to detect the player on or off. detection off or on. |
| addtofaction <factionID> <0/1> | By using the below codes you can add an NPC to a particular faction. Type 1 if you want them to be allies with said faction or 0 to remove their allegiance. |
Fallout New Vegas faction reputation codes
The following codes can help you gain renown or notoriety among the various factions in the game. Essentially, this will enable you to make people admire you – or want to shoot you on sight.
addreputation <code_ID> <0/1 to add infamy/reputation> <amount> — Replace the <code_ID> with a code from the below list.
The number 1 enhances reputation with the faction, whereas the number 0 increases infamy. Then keep adding 5s until you have a total of 100 reputation/infamy. For example: addreputation 0011e662 1 5 — adds 5 to your Brotherhood of Steel reputation, increasing your friendship with them.
Below are all the faction codes:
| | |
| --- | --- |
| Faction | Code |
| Boomers | 000ffae8 |
| Brotherhood of Steel | 0011e662 |
| Caesar's Legion | 000f43dd |
| Followers of the Apocalypse | 00124ad1 |
| Great Khans | 0011989b |
| Powder Gangers | 001558e6 |
| NCR | 000f43de |
| White Glove Society | 00116f16 |
removereputation <code_ID> <0/1 to set infamy/reputation> <amount> — To do the same thing but in reverse.
For example: addtofaction 0011e662 1 — Adds the targeted NPC to the ranks of the Brotherhood of Steel or makes them friendly with that faction.
| | |
| --- | --- |
| Faction | Code |
| Player's faction | 1b2a4 |
| Boomers | 000ffae8 |
| Brotherhood of Steel | 0011e662 |
| Casar's Legion | 000f43dd |
| Followers of the Apocalypse | 00124ad1 |
| Great Khans | 0011989b |
| Powder Gangers | 001558e6 |
| NCR | 000f43de |
| White Glove Society | 00116f1 |
Other useful codes
| | |
| --- | --- |
| Code | Effect |
| removefromfaction <factionID> | Once again, does the same thing in reverse. This removes the NPC from the faction code. |
| tcai | This stands for 'toggle combat AI', making that faction docile and unable to fight the player or anyone else. |
| tai | Toggle the targeted NPC's AI off completely. |
| tmm | Type either 1 or 0 to show or hide discovered map markers. |
| tfow | Toggle fog of war on or off. |
| movetoqt | Skips the quest target you're on and moves you to next phase. |
How to Get the Clown Suit and Other Rewards in Final Fantasy XIV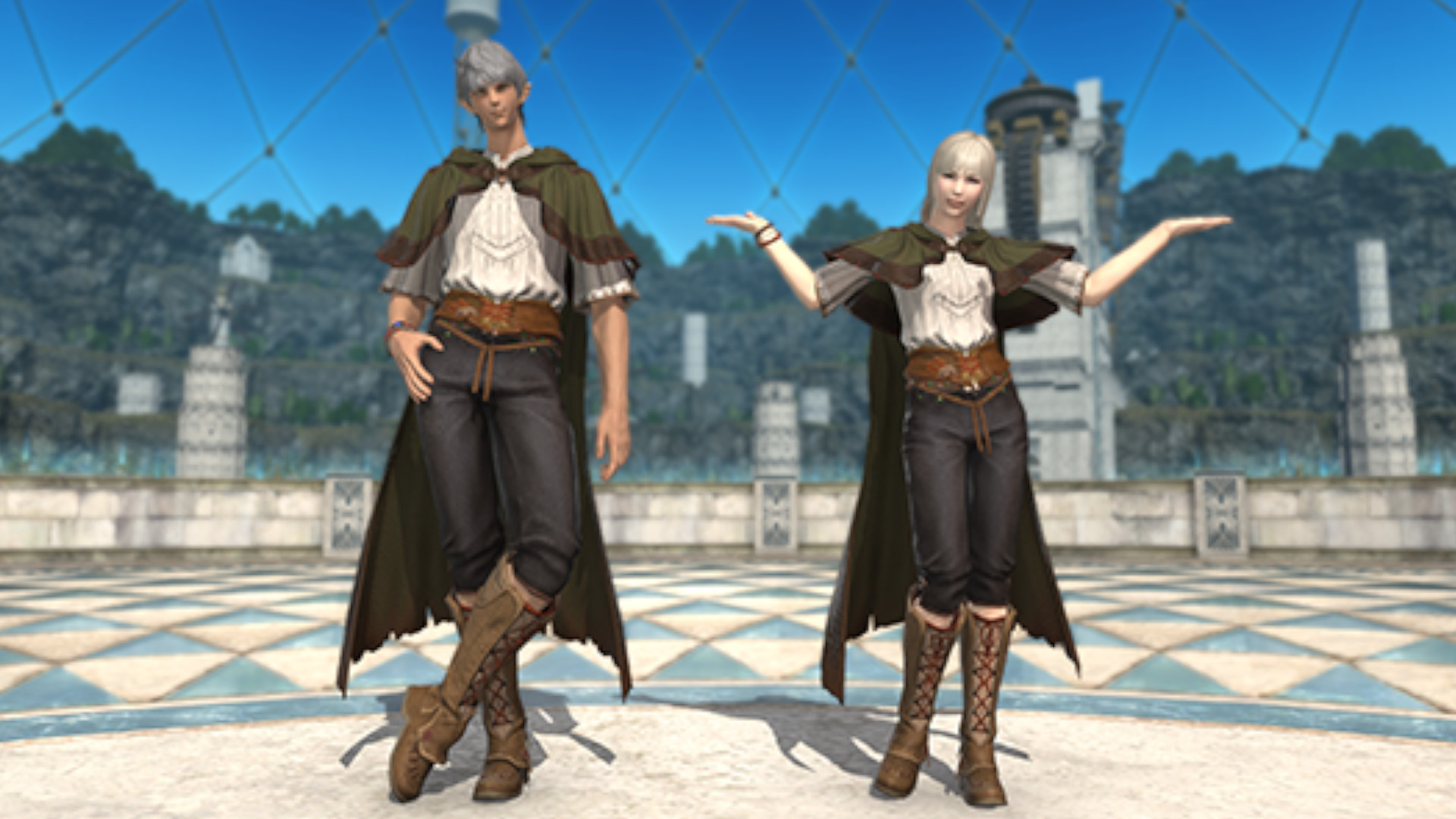 How to Get the Clown Suit and Other Rewards in Final Fantasy XIV
Final Fantasy XIV appears to be having trouble reading their calendar this year. People are being given clown clothes and pumpkins instead of Valentine's. Nobody expected All Saints Wake to be the next event in Final Fantasy XIV, yet it has just begun. The game has been surprising the community recently, with the addition of the Dancing Pole and Hose of Happiness just last patch. Even yet, a free clown suit and other goodies are always appreciated at any time of year, so let's go over how to get yours.
Final Fantasy XIV: How to Get the Clown Suit and Other Rewards
You must submit pumpkin cookies in order to receive any of the prizes offered during this event. These cookies can be obtained by performing the seasonal duty unlocked at the conclusion of the seasonal adventure. Fortunately, this mission may be completed multiple times, allowing you to farm as many cookies as you need to clear out the seasonal shop.
Fortunately, the first time you do the chore, you will receive six cookies, plus an additional one for completing the quest. To get the whole clown suit, you'll need to trade in a total of 12 pumpkin cookies. You'll need a total of 19 cookies to get every item in the shop at least once.
It's a little strange that Final Fantasy XIV's Halloween event falls at the start of the year. However, the 2021 release date for All Saints Wake was canceled due to the amount of work required by Endwalker to meet the deadline. Given that Endwalker was delayed past its initial release date, it's understandable that there wasn't enough time to put together an All Saints Wake event that meets Final Fantasy XIV's standards.
This just implies that future All Saints Wake activities are not expected to begin in January. This year's All Saints Wake should take place at the same time as last year. If you're still having problems with Final Fantasy XIV, try out our other tutorials.
Rainbow Six Extraction: What happens if all Operators are MIA?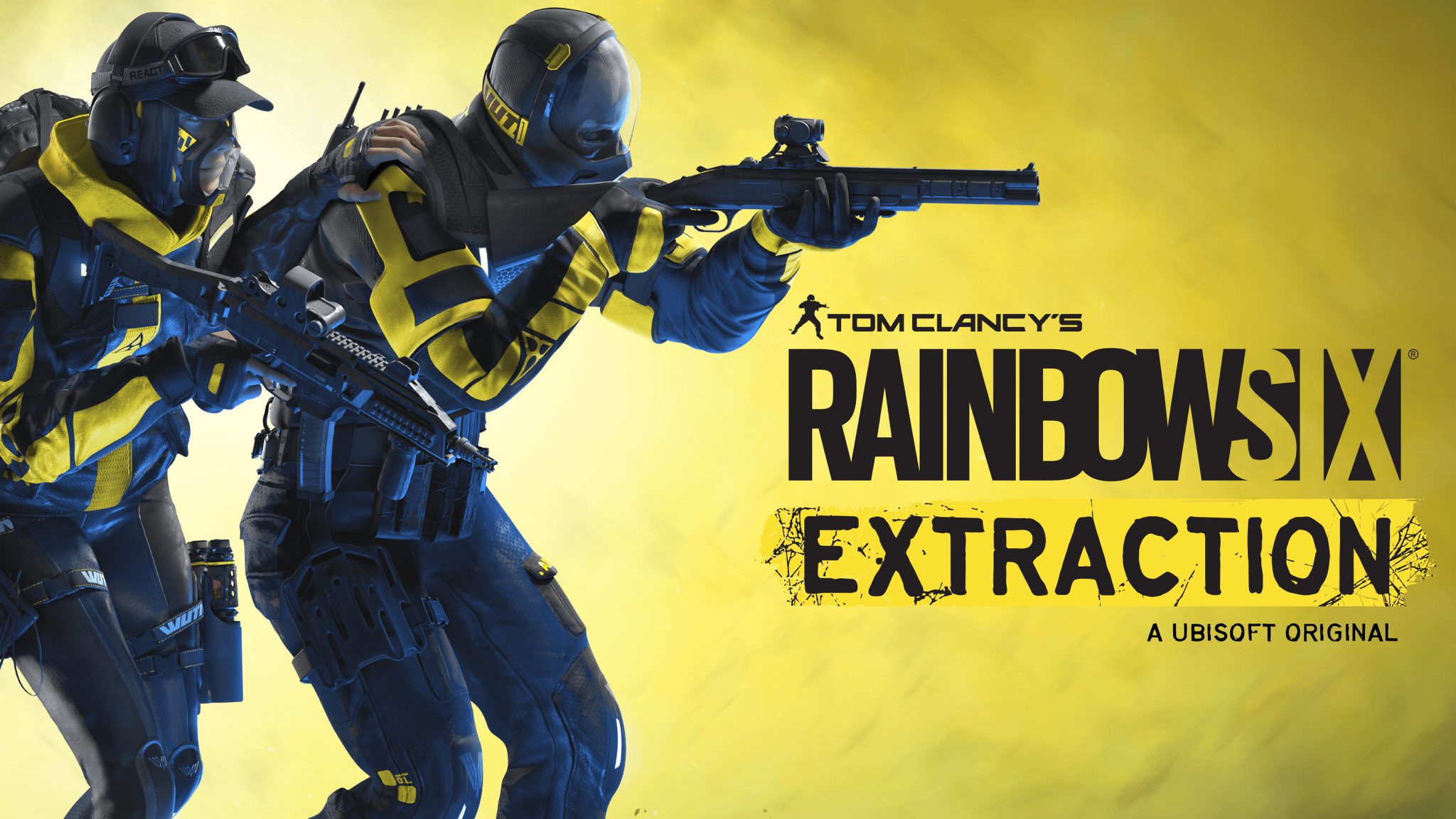 Rainbow Six Extraction: What happens if all Operators are MIA?
In Rainbow Six Extraction, it is not feasible for all Operators to go missing. Even if a large number of your Operators go MIA in a succession, the game features a built-in failsafe that assures you always have operating Operators ready for incursions. It "will automatically return the earliest trapped Operator to your roster if needed," according to the game. Although technically only one Operator is required to launch an incursion, the game always ensures that you have at least three.
So, if you have nine Operators unlocked early in the game, but six of them are MIA, and then you lose another, the first of those original six who were trapped will be immediately released and returned.
This scenario is extremely unlikely to occur, and it becomes even more unlikely as more Operators are unlocked, but we checked to see what occurs because we're committed to answering the questions people have. If this does happen to you, we recommend that you practice successfully performing MIA rescue operations. The most crucial thing to remember is that in Rainbow Six Extraction, there is no "Game Over," even if you fail badly in numerous invasions in a row.
Rainbow Six Extraction: How to heal inactive Operators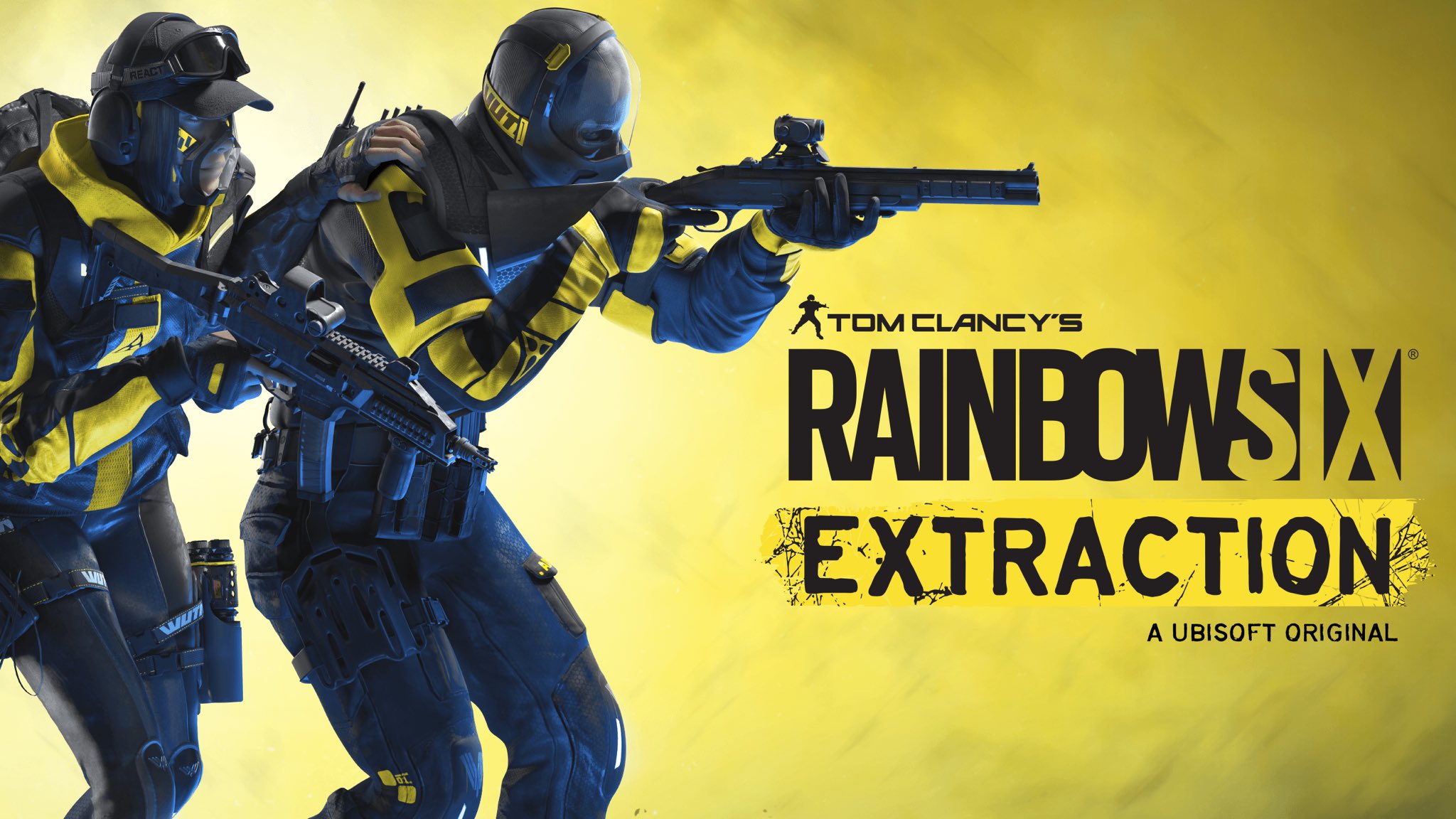 Rainbow Six Extraction: How to heal inactive Operators
If an Operator in your Rainbow Six Extraction Operator roster is designated "Inactive," it signifies they are unavailable for selection due to injury. If an Operator's HP falls below 40, they are deemed injured. You must play more incursions with other Operators and gain as much XP as possible in order to heal these inactive Operators.
Every 300 XP you gain heals one of your Operators in your roster. So, if an inactive Operator has 30 HP, you'll need to earn 3000 XP to get them back online, and 21,000 XP to bring them back to their maximum HP of 100.
Because, unlike most games, an Operator's HP is not instantly restored at the end of each mission, you'll end up with inactive Operators on your roster. You can't even repair it while on a quest. Any healing obtained during an incursion – whether from Medkits, Doc's Health Shots, Finka's Adrenal Surge, or employing Anabolic Accelerant – is only a temporary health boost that adds to the Operator's damage resistance but has no effect on their base HP.
In-mission health is more akin to armor than health. It's similar to how wounded players are occasionally given an injection to help them get through the next big game, but they still need to recuperate for a long period afterward. Yes, regardless of how much you raise your Operator's health during an incursion, if their base health falls below 100, they will require healing to return to full health. Earning more XP is the only way to heal.