All PS5 exclusives: Current and Upcoming Games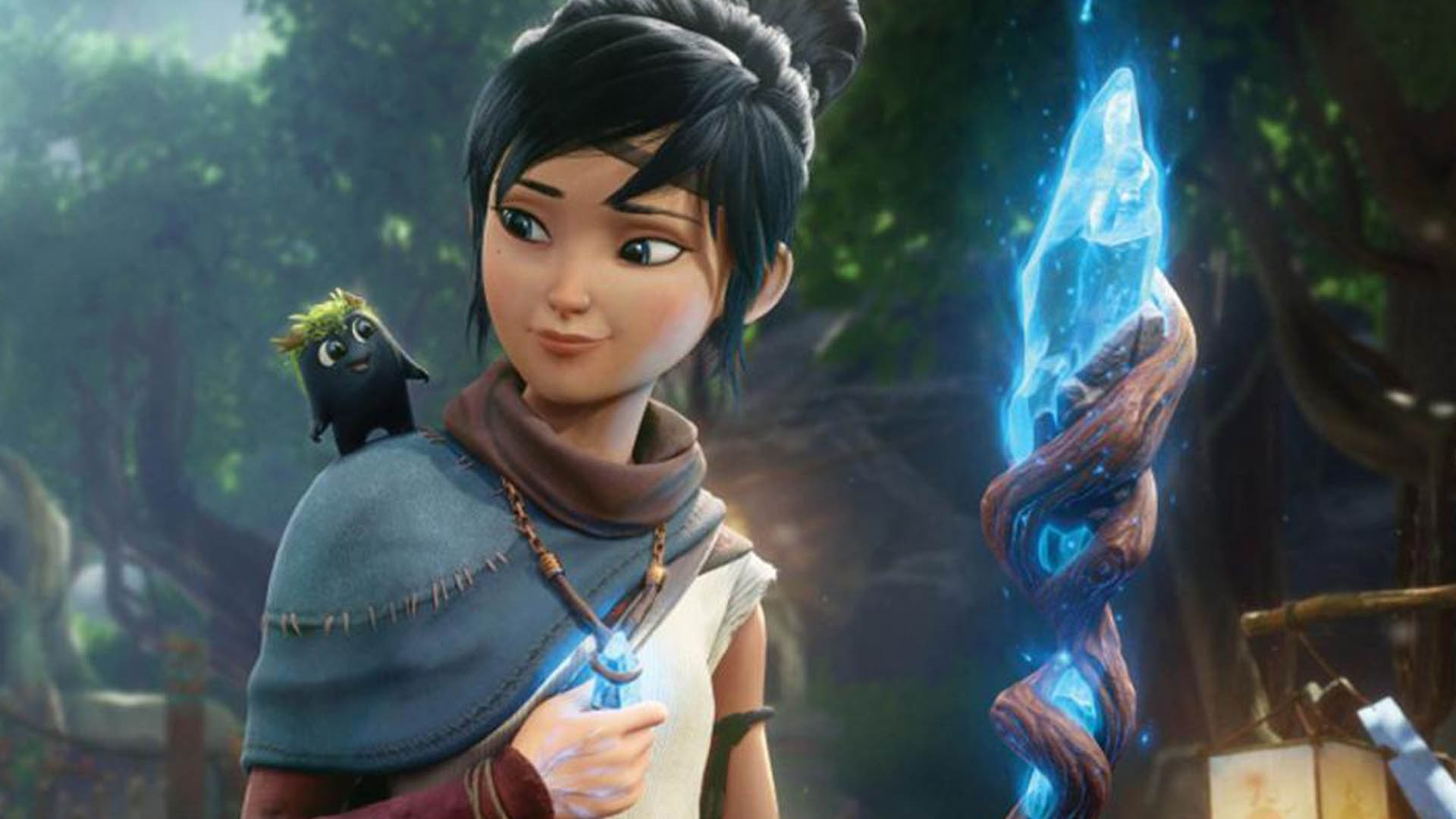 Even though the PlayStation 5 has been out for almost a year, many of you are still debating whether Sony's list of PS5 exclusives is worth the price of the next-gen device.
If you're thinking about getting a PS5 or already have one, there are several wonderful games that can only be played on it, and we'll go through all of the ones that have been published so far, as well as some that fans can look forward to.
It seems like an eternity since the Xbox and PlayStation console wars initially erupted, but both sides have made significant progress in the previous year with the debut of the Series X|S and PlayStation 5, respectively.
Current PS5 exclusives
Following the success of the PS5 in its first year, Sony has announced a flurry of new titles that will be heading to the device, adding to the expanding list of exclusives already available.
Here are the current PlayStation 5 exclusives:
Godfall
Destruction AllStars
Returnal
Spider-Man: Miles Morales
Sackboy: A Big Adventure
Kena: Bridge of Spirits
Final Fantasy VII Remake Intergrade
Death Stranding: Director's Cut
Astro's Playroom
Deathloop
Season
Ratchet and Clank: Rift Apart
Demon's Souls
Upcoming PS5 exclusives
While the current list of playable titles is impressive, there are a few games coming out in the next few months that will keep fans on their toes. With significant releases on the horizon, now is the best moment to dive into Sony's universe, since your PS5 will never be bored.
The following is a list of all the upcoming PS5 exclusives, as well as when they will be released.
Horizon Forbidden West – February 18, 2022
Marvel's Wolverine – TBD
Spider-Man 2 – TBD
Little Devil Inside – 2021
Forspoken – 2022
Ghostwire: Tokyo – TBD
Knights of the Old Republic Remake – TBD
Fortnite: How To Download Personnel Files?
Welcome to our 'Fortnite: How To Download Personnel Files?' guide. Once you've penetrated Command Cavern to access the ancient IO servers, you must obtain personnel data to execute Jones' Resistance missions. His Fortnite tasks for The Seven entail studying The Imagined Order to learn more about The Sisters. What better way to accomplish this than to steal their personnel records? This equipment is ancient and not linked to the internet, thus you must hack it manually. We explain how to discover the old IO servers and get Fortnite personnel data.
Where are Fortnite's old IO servers located?
If you want to obtain Fortnite player files, you'll need to discover the old IO servers in Command Cavern. The base lies west of the island, thus you should already be there to establish device uplink.
As the complex is dispersed across numerous subterranean levels, a map isn't very useful, however there are two paths to the ancient IO servers. If you enter via the south blast doors, down the first set of steps, then the second, before investigating behind them. From the pier opposite the north tunnel entrance, slip under the shutter and peek under the steps to discover the old IO servers. You'll need to sneak past or kill IO guards before commencing the Fortnite download personnel files procedure at the server.
How to get Fortnite IO personnel files?
You may grab personnel files from the ancient IO servers in Fortnite by approaching the whirling equipment and clicking 'search archives' Use Next Entry to cycle through the files until the order.csv, at which time the choice should flip to Examine Entry and you'll finish the quest. You'll also find that someone else has seen these files, and Geno erased the one you wanted. But why? Discover by following the Resistance tale.
We hope you liked our 'Fortnite: How To Download Personnel Files?' guide. Please do leave all your comments below.
Animal Crossing: New Horizons-How To Get The Ladder?
Welcome to our 'Animal Crossing: New Horizons-How To Get The Ladder?' guide. The Animal Crossing: New Horizons ladder is a must-have in the early stages and for visiting Nook Miles Tickets islands. Your new desolate island has several levels, so jump on the Animal Crossing: New Horizons ladder immediately.
A new gadget for the game, it's a cute expanding ladder that lets you leap to higher levels, similar to Death Stranding's but more robust. Your island will have at least one more level to locate resources and grow your community. However, you don't receive the ladder until late in the game, thus top levels on your island and others you'll visit using Nook Miles Tickets are initially off-limits.
Animal Crossing: New Horizon – Instructions to get the ladder
If you're like me and willing to do everything Tom Nook says, you'll receive the ladder on Day 4 of your island trip. First, do a few things. Here's a checklist:
Invite a new villager to your island. You should use Nook Miles Tickets as quickly as possible. After paying your relocation expenses, you may buy a ticket for 2,000 Miles at the Nook Stop terminal in Residents' Services. These allow you to temporarily travel to a smaller, randomly produced desolate island. You may collect crafting supplies, strange fruit, and more, but you may also find a castaway wanting to migrate to your island. If you notice one, just chat to them a few times, and they'll be interested. If you say yes, they'll contact Tom Nook to make the necessary preparations. At this point, I'd already recruited three new people to my island, so it's unclear whether you need three to access the next step or if one would do.
Ask Tom Nook for a bridge kit. Tom Nook must approve these newcomers before they may migrate to your island. When he gives you a bridge-building formula, the procedure begins. You'll need four log posts, four clay pieces, and four stone lumps to create it, then you may open it up. You'll have extra area for holding lots for incoming inhabitants.
Prepare new resident plots. Tom Nook promised these new island residents fully furnished houses inside and out, therefore you must construct six pieces of furniture for each family. Mr. Nook gives you fresh recipes to furnish the new residences. One of the products you'll need to manufacture involves flowers on the upper levels of your island. No ladder? Tom Nook will call when you've placed all three plots for your new tenants. He'll explain flower access and supply a ladder recipe. Then create one at Residents' Services. It requires four wood, four hardwood, and four softwood.
We hope you liked our 'Animal Crossing: New Horizons-How To Get The Ladder?' guide. Please do leave all your comments below.
Animal Crossing: New Horizons-How To Get The Shovel?
Welcome to our 'Animal Crossing: New Horizons-How To Get The Shovel?' guide. Animal Crossing: New Horizons' shovel isn't easily available. The digging tool has been a series mainstay for years, but you'll have to earn it. It's interesting that it's not part of your starting toolbox considering you use it to dig for fossils and grow trees. Despite its effectiveness, you must do several things before getting a shovel. You'll receive a fishing rod, net, and shovel right immediately, but you'll have to work for others.
Animal Crossing: New Horizons-Instructions to get the shovel
Give Tom Nook at Residents' Services five bugs or fish. Tom Nook offers a DIY Workshop after your first night on the island to help you uncover your creating potential. Residents' Services has a workshop where you may make a flimsy net and fishing rod. Tom Nook will say he'd "I admire your catches. I'm interested in local wildlife "less Don't dismiss this as friendly curiosity if you give him five bugs, fish, or a combination of both. When you give him five fish or bugs, Blathers, the museum director, will call. He wants to establish a museum on your island.
Book Blathers' tent. Tom Nook will give a tent set for Blathers, much like your own and your first islanders'. You'll need to choose a location for him and the museum.
Wait a day. Animal Crossing games need patience. Blathers will come the following real-world day.
Visit Blathers' tent. Blathers' tent. He'll be waiting for you inside. He wants your support to establish a fossil museum on the island. You can't dig up fossils without a shovel, so he provides you the recipe for one along with the new Animal Crossing: New Horizons vaulting pole.
Visit Residents' Services to create them. For the shovel, you'll need five hardwood parts and five softwood pieces. If you don't have enough, whack trees with your weak axe.
We hope you liked our 'Animal Crossing: New Horizons-How To Get The Shovel?' guide. Please do feel free to post all your comments below.