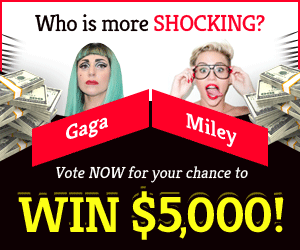 The world's top sportspeople have always attracted viewers' attention both with their mastership and the impressive earnings they collect. Multiple media annually publish rankings with the highest-paid athletes. While in the past couple of years there was an overall decrease in the amounts gained, in 2021 we witnessed an all-time record amounting to nearly $2.8 billion. Endorsement deals and other off-the-court ventures have made a significant contribution to this 16% increase over the previous year.
As even better times are yet to come and hopefully the world will come back to normality, we decided to pay special attention to young sportspeople and gathered some interesting facts about the highest-paid athletes.
Jake Paul, The Problem Child of Boxing
Contrary to the generally accepted, and of course logical practice, we will not start our story with the young athlete who earned the highest amount in 2021 but the one who entered the sports circles with a bang, and now everyone has to conform with him. Jake Paul kicked the door to boxing down and self-proclaimed for being the richest athlete under 25. While this is not mathematically true, his arguable $40 million after only three professional fights last year are striking enough to put him under the spotlight. It seems that he immensely enjoys this place and has no intention of succumbing to criticism.
His critics are plentiful, and according to some, he cannot be defined as an athlete at all, let alone as the highest-paid. All this originates from the fact that Jake Paul first gained massive popularity as a YouTuber (over 20M subscribers) and then turned to boxing. It is true that the mentioned three fights are not against top-ranked fighters but this has nothing to do with numbers – Paul is famous and his fans are ready to pay to watch him box. The little white guy with blond hair and blue eyes, as Mike Tyson calls him, has all the prerequisites to turn the world of boxing upside down and become the overall highest-paid athlete. Currently, this position is held by the UFC fighter Conor McGregor with earnings of $180 million.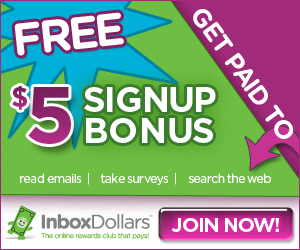 Naomi Osaka, The Current Richest Young Athlete
Naomi Osaka is not only the athlete under 25 who gained the highest revenue in 2021 ($57.3 million) but is also the highest-paid female athlete as Forbes reports. The young tennis star was self-confident enough to refuse to perform her media obligations in last year's French Open for which she was charged a $15,000 fine. Her response was a direct withdrawal from the tournament which shocked the tennis world. We hope that the courage to oppose the system will only have a beneficial effect on Naomi Osaka and we will continue to enjoy her excellent game on the court.
Although she is still young she has some great achievements which give her an undisputed place in the tennis hall of fame. Naomi Osaka has been ranked No. 1 by WTA and is a four-time Grand Slam singles champion. Time included her in the annual list of the 100 most influential people in the world both in 2019 and 2020. As regards off-court activities Osaka is among the most marketable athletes around the globe. Her name is related to major sporting companies like Adidas, Nike, and Yonex in addition to being a brand ambassador of Nissan, Citizen Watch, Tag Heuer, Louis Vuitton, and others.
Max Verstappen, The Young F1 Champion
Max Verstappen joins the group of the richest athletes under 25 with over $42 million comprising his salary at Red Bull and several sponsorship contracts – Jumbo Supermarkets, Ziggo, Red Bull, G-Star Raw, and CarNext.com. However, his overall net worth is expected to go even higher after he dramatically won the world title in 2021 and also extended his contract with Red Bull at least until the end of the 2028 F1 season.
An interesting fact about Max Verstappen is that he was granted the Super License and started racing in F1 before he could legally drive a road car in his home country, the Netherlands. By that time, Max was 17 years and 166 days old, making him the youngest ever driver to officially participate in Formula One.
The Future of Modern Sport
The upcoming years have certainly prepared surprises for everybody, both good and bad. The sports industry went through hard times but is beginning to shake off stronger and more well-grounded than ever. It will be very interesting to follow how the sports calendar will run in 2022 and if top athletes will score another record period in terms of revenue gained.