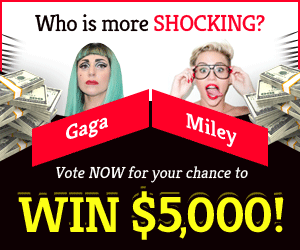 Every now and then there comes a product in the games and hobby niche that becomes a global phenomenon. More than just being a product, it becomes something that people can connect with at a deeper level. It creates its own culture, economy, and basically its own little world. In most cases, this has been a snowball effect. For instance, when Pokemon was launched, it was just a card game, but later grew into a series of video games, cartoons, movies, and merchandise, expanding the franchise.
Squishmallows are the modern equivalent of Pokemon, Digimon, Beyblades, and other popular gaming and hobby-related things from the past. The difference is that Squishmallows were introduced in an era where the internet had penetrated a much larger portion of the world and this played a big part in why Squishmallows got so popular. However, the popularity that this product enjoyed is a result of a number of factors. Let's look at some of the main things that contributed, and continue to contribute, to the success and popularity of Squishmallows.
Offers a Diverse Range of Products
Kelly toys, the manufacturer of Squishmallows, took a unique approach when it came to producing this product. Rather than launching it in just a few different colors in a few different sizes, they chose to really expand their reach and create a plethora of characters in the Squishmallow line-up. These different categories of Squishmallows are known as clans, and within a single clan, there can be dozens of different Squishmallows. Moreover, Kellytoys continues to add new clans to the lineup and new members to existing clans even today. So far there are over 800 unique Squishmallows available in the markets.
However, the entire collection is not that easily available since shops are frequently running out of stock and certain high-demand products are hard to find. Yet, with such a big and diverse range of products, there is something for everyone out there. The smallest Squishmallows are palm-sized products that are 3-4 inches tall while the largest Squishmallows can be around 2 feet in height.
Another reason for this huge number of products that makes them even more attractive to buyers is the story behind them.
The Story
Unlike a lot of stuffed toys that are currently available on the market, the Squishmallows are given a unique story. Each individual Squishmallow toy has its own background, and some of the Squishmallow characters also share traits. For instance, some of the toys that belong to the same clan are part of the same family or might be from the same region, but each character within that clan will have a unique set of traits, characteristics, behaviors, and even a personality.
This makes it possible for people to relate to the Squishmallow. For example, there is a group of Squishmallows that are known as the 'smart' Squishmallows. Even though they all belong to different clans and have different shapes and sizes, they all have a common theme of being slightly 'nerdy'. One of the rarest and most expensive Squishmallows is 'Jack the Black Cat'. What makes this particular Squishmallow very special is that it was the 500th product released in the Squishmallow line-up and was a celebratory item. For this reason, the production was extremely limited and there are only 500 of these toys ever made. The product itself is a plain black cat Squishmallow with a tag on its ear that reads '500'. More importantly, Jack is marketed as a quiet, strong, and generous-spirited cat who also loves to cuddle.
The other thing that makes this product special is that it wasn't available through the regular retail channels; rather it was only sold through the official Squishmallow website. Today, the Jack the Black Cat can easily reach $2000 or more when sold at auction. Since there is no stock available at the company, this is the only way for a very passionate buyer to get their hands on this special model.
Unique Varieties
All the different Squishmallows are based on the same concept but they draw inspiration from many different places. The basic design element is the Japanese kawaii design. This structure is then integrated with different animals, places, concepts, plants, and all kinds of other things to come up with a Squishmallow design. There are so many designs, so many models, and so many Squishmallows within each category that there is now even an app for Squishmallow fans. This app is designed to help its users keep up with different products and track which ones they have collected, and which still need to be acquired.
Some of the most unique Squishmallows are those that incorporate a concept with a unique design. For instance, the JSK Business Cat. This is a cat Squishmallow who loves working and managing business matters and when he isn't working, he loves working out in the gym. The design is a simple cat face but the body is a suit with a tie design. There is no other cat that features a design that is in line with the personality and the characteristics of the Squishmallow. This also happens to be one of the older Squishmallow models and is currently one of the most expensive kinds that you can buy at an auction.
Limited Models
One of the reasons Squishmallow fans are so excited about getting their hands on a Squishmallow that they really wanted is because Kellytoys has been very selective about how it releases its products. It has developed different supply strategies specifically to create demand in the market and make certain products harder to get. One of the most common techniques that they have used is limited-time production runs. Some products, even some which weren't particularly special, were only available for a certain amount of time. The company didn't declare this beforehand and just stopped making a certain model after some time.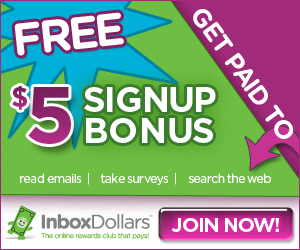 Similarly, they had other models which were declared special models and people knew that they would only be available for so long. However, when the company announces that a limited model is coming up, people are already so eager to buy that they run out even faster.
Another strategy they use is to sell certain products only at specific stores or through specific channels. For instance, there are some models that have only been sold at Aldi, others have only been sold at Walmart, and some remain exclusive to the Squishmallow online store. Squishmallow is sold at a lot of online stores and through many offline retail chains. When you look at all the exclusive deals they have had with these sellers, it accounts for a lot of Squishmallow products.
Another thing they did is that they had modeled for certain occasions. An example of this is the Valentine squad, the Christmas squad, the Easter squad, and so on. The thing with these models is that not only are they available at a particular time of year, but they might only be available that specific year. There are lots of Squishmallows that have only been introduced on Valentine's day sale of a specific year and weren't restocked.
Then Kellytoys made it even stricter and started creating models that were only going to be given to people who came through a lucky draw. This lucky draw was also a tight selection since you had to get in by winning a lucky ticket that was found in a deck of cards. Everyone who had the card was in the draw, and then only a few people in the draw actually got the special Squishmallow. These Squishmallows that were procured through this channel are some of the rarest Squishmallows ever made and rarely are for sale. When they are, they earn astronomical prices.
High Resale
A lot of people that weren't into Squishmallows only heard of their existence when they heard that stuffed toys are selling for hundreds, even thousands, of dollars. Since the products are so exclusive and hard to find, people are willing to pay a significant premium to buy them from private sellers. It has turned into such a business that now there are people who will go into a store and buy the entire stock to sell it for a thick margin online. It's not just on digital marketplaces but even through personal social media pages that people are selling these products and making a lot of money off of them. The other issue is that if you want a particular Squishmallow, you might not have access to the specific retail store that is selling that particular model. Yet, because demand is so high, stocks are wiped clean as soon as they come in, and then people will charge much higher prices for them online or offline. A simple toy that retailed for less than $10 can be available online for 20 times that price.
Social Media
Squishmallows were initially launched in 2017. Even back then they were quite popular but not to the extent they are today. During the pandemic and shortly afterward, a lot of TikTok stars started making videos about their Squishmallows. This kind of content quickly gained hundreds of millions of views, and in a matter of a few weeks, everyone wanted a Squishmallow. Given that this was during a time when production was much lower than usual, shipping was a problem, and markets, in general, were not that accessible, it pushed prices up even further. Since the availability was scarce, people would often spend an entire day just going from store to store looking for Squishmallows. Many social media influencers would make videos about how they're going out to find Squishmallows; they would give tips on how to find them, and share all kinds of information that potential buyers would want to know. Just the process of going out and getting a Squishmallow became something that people were interested in. A lot of people who got into Squishmallows were in it just for the fun of going out and finding the toy for themselves or their kids. All this social media content created a hype around the product and suddenly the audience was much bigger than just the stars that were already posting about it.
The Pandemic
For a lot of people, the pandemic was a difficult time because of the isolation. They couldn't go anywhere, meet anyone, or do any of the social things that they otherwise enjoyed. Squishmallows were a comfortable solution to this problem. A lot of people got into the Squishmallow trend because they enjoyed the comforting feeling that this product gave them. There are some special Squishmallow products designed to be huggable. Some are designed to be pillows. Some are designed to be flat so you can use them as an armrest. There are even some that are meant to be a neck pillow. The emotional attachment that people had with these products and the difficult times that the pandemic created was the perfect combination to create an even higher demand for them. Today, a lot of Squishmallow fans give their Squishmallow the credit for helping them get through rough times.
Collectors
For every kind of product, there are always a group of fans that just love to collect them and build a big collection. Naturally, as the hype grew and more people got interested in Squishmallows. A lot of people also wanted to start collecting these unique and special products. What made it even more attractive for collectors was that there are a lot of limited models and a lot of models that are already hard to get. Collecting these rare models made it even more exciting for them. There are a lot of people who have collections of dozens, even hundreds, of Squishmallows. Even though they have no intention of selling, the fact that they are willing to pay high premiums to get their hands on a particular kind of Squishmallow pushes general prices up even further and makes it harder for the average consumer to get their hands on one of those special products.
Kelly toys have no plans of slowing down production anytime soon. In fact, they have just mentioned that they are ramping up their production capacity and are getting ready to launch an entirely new range of Squishmallows. The market seems like it couldn't be happier to hear this news. As the trend and the culture of Squishmallows continue to grow and spread to more parts of the globe, we are likely to see a consistent increase in demand for these products in the future.