Top 5 Picks For Submarine Based Games!
Some submarine games concentrate on imitating everyday activities onboard a warship. Others focus on following battleships and delivering the perfect torpedo strike. These games need crew management, resource allocation, navigation, and placement skills if you and your team are to return home safely. The following is a list of the best submarine games on PC right now!
WORLD OF WARSHIPS
Despite forecasts that submarines would never come in the free online marine battler World of Warships, they have. As a result of Operation "Terror of the Deep," submarines were introduced to the original game. They have their own fighting processes, modifications, and combat roles. World of Warships presently has five submarines available. It has been continuously developing since its launch in 2015.
COLD WATERS
This new submarine adventure thrives in warfare and is a worthy successor to Red Storm Rising. As the commander of a nuclear submarine tasked with preventing mutually assured destruction. It's your job intercept convoys, transfer special troops deep behind enemy lines to destroy Soviet warships. A fleet of 40 ships equipped with everything from wired torpedoes to cutting-edge sonar is all you need here. You will have greater control over the submarine, making precise movements and feints simpler to envision and execute in battle.
UBOAT
UBOAT creates an addictive blend of strategy and plan that will appeal to both regular and diehard fans of submarine and war games, combining 3rd personnel management with first-person action. As the captain of a WW2 U-boat, you have two responsibilities: carry out any instructions issued by Kiregsmarine HQ and maintain your team and ship fit and functioning.
What makes UBOAT unique is that you can play as the commander and stroll around the U-boat, checking on the crew and administering whatever penalties you see fit — you can even kill the cook for burning breakfast if you're feeling very harsh.
SILENT HUNTER 3
Silent Hunter 3 is hard to beat when it comes to submarine games that fully immerse you as a submarine commander. You may choose from a range of missions and dynamic patrol assignments that will test your endurance during the conflict. However, by 1944, your goal has become practically impossible as opposing vessels begin to provide escorts and aerial aid. Submarines range from the fragile U-boats of the late 1930s to more substantial vessels capable of delivering harm over longer distances and carrying larger cargoes.
WOLFPACK


This submarine warfare simulation has authentic U-boat interiors. Wolfpack is presently in Early Access on Steam. It is being developed in partnership with Subsim. Even better, Wolfpack is one of the few co-op submarine games available presently, allowing you and a group of friends to explore the seas together. Because it is purely first-person, there is no external viewpoint or set of staff management procedures to distract you from the task at hand. As a result, if you don't know your way around a U-boat and how to manage one, this may not be the game for you.
'Naruto to Boruto' – 'Shinobi Striker Season Pass 5' Game Reveals 5 New Characters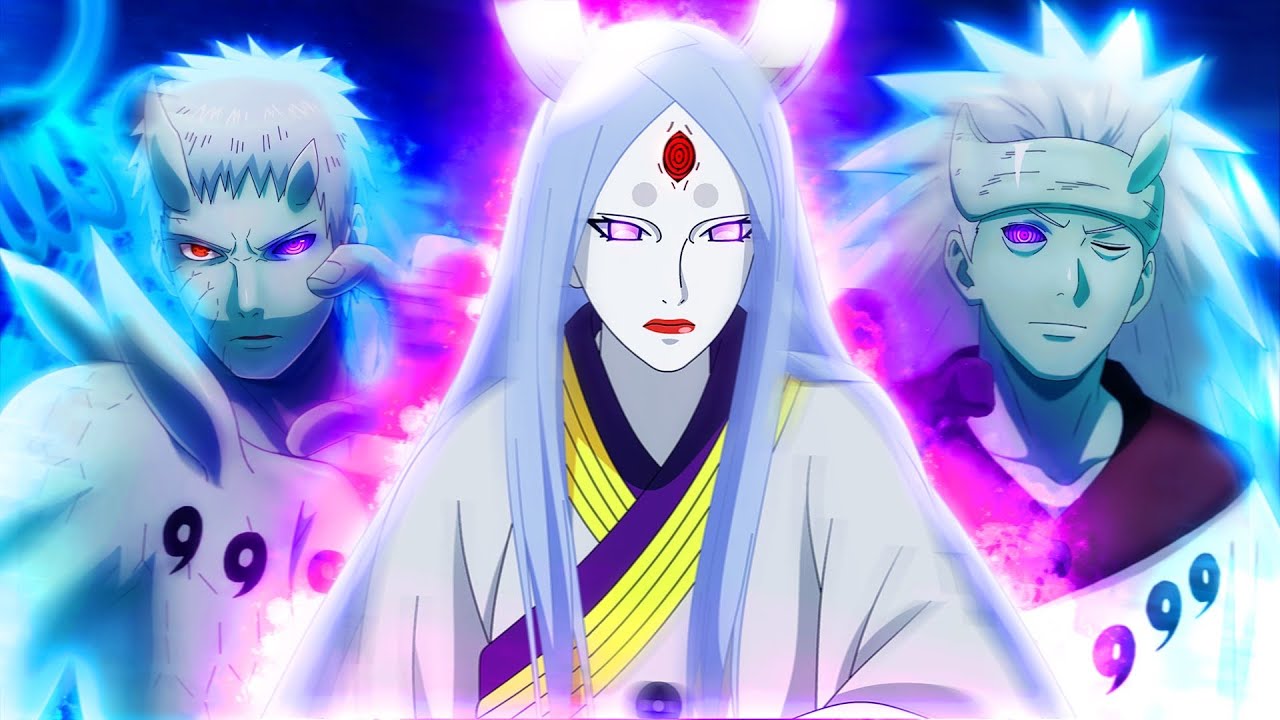 "Naruto to Boruto' – 'Shinobi Striker Season Pass 5' Game Reveals 5 New Characters"
Bandai Namco Entertainment America has released an early peek at the upcoming fifth season of Naruto to Boruto: Shinobi Striker, which will feature five new characters when it comes later this year.
Bandai Namco announced five new shinobi masters
Bandai Namco announced five new shinobi masters in a new video celebrating the game's first five years and previewing the fifth season's content, with the theme of this season's character being "legacy." The characters themselves have not been announced, however based on the topic, it appears that several famous Naruto characters will be appearing.
hinobi Striker Season Pass 5: Characters
Shinobi Striker had its most recent big update in February, when the game's fourth season pass ended with the addition of Boruto's Kawaki as a playable character. There are currently 28 characters in the game, with the Season Pass 4 bundle adding four new ones: Sakura Haruno (Great Ninja War), Nagato (Reanimation), Itachi Uchia (Reanimation), and Sasuke Uchiha (Last Battle).
Shinobi Striker Season Pass 5: will get stage renovations in summer 2022,
Shinobi Striker will get stage renovations in summer 2022, in addition to new characters. The game's maps and sceneries will be upgraded to bring new atmospheres and weather. Ninjutsu balancing and other in-game upgrades were also teased, with Bandai revealing a roadmap in the video that promised the "renovation of Ninja Tools Shop, Ninjutsu Library" in the spring, followed by stage renovations and other in-game enhancements in the summer and winter of 2022.
Hinobi Striker Season Pass 5
The 10 Best Tips To Become A Pro At FPS Games
Playing first-person shooter (FPS) games can be really fun and exciting, but it can also be very frustrating and challenging. Whether you're playing an FPS game for the first time or are just stuck on a certain level, it's sometimes difficult to know what to do in order to improve your skills, strategies, and overall gameplay. But fear not!
Practice, practice and more practice
While there's no substitute for innate talent, it's important to remember that your skills improve with time and practice. The more you play, the better you'll become.
Training yourself through videos
The most effective way to improve at shooting games is watching videos of other people who are better than you. Find gamers who play in tournaments and watch them on YouTube or Twitch.
Modify your environment
Everything from your screen brightness to your posture has an effect on how well you can react. There are plenty of simple, free ways you can modify your environment that have been shown to have a large impact.
Calibrate
One of the best things you can do to improve your aiming ability is take your monitor's gamma settings and color profile into consideration. Most monitors are 2.2 or 2.4, so be sure that you have calibrated your display accordingly.
Learn to aim down sights (ADS)
Learning how to ADS (aim down sights) is one of, if not THE most important thing for improving your game in any first-person shooter. You might be wondering why I didn't just say learn to aim better instead and that's because learning how to aim better can mean a lot of different things depending on what you need help with.
Use cover effectively
When playing any first-person shooter game, it is important to use cover effectively. Many gamers make mistakes when using cover such as standing too close, not crouching enough or standing right out in plain sight.
Know your enemies and allies
Knowing your enemies and allies is one of, if not THE most important aspect of becoming good at first-person shooters. The key to knowing these things is that you need to spend time getting to know them.
Search for gaps in enemy lines
Look for gaps in enemy lines and use them to sneak up on enemies or flank your enemies from behind. With practice, you'll be able to quickly spot these openings and take advantage of them.
Don't get complacent
It's tempting to feel like you can't improve or that your skills are good enough. But it can be surprisingly easy to lose skill when you don't practice, so play as much as possible.
Communicate with your team
Communication is key in all aspects of your life, but it's especially important when you're playing a fast-paced game like Counter Strike. Make sure that you always have an open line of communication with your teammates.
7 Essential Pieces Of Equipment For Starting Your Own Video Game Streaming Channel
Welcome to our '7 Essential Pieces Of Equipment For Starting Your Own Video Game Streaming Channel' article. If you want to start your own video game streaming channel, you'll need plenty of equipment to set it up, stream and record. Here are seven essential pieces of equipment to get you started on the right foot, along with some helpful tips on how to use them. If you have any questions or tips of your own, feel free to share them in the comments section below!
A Strong Internet Connection
A fast internet connection with low latency is crucial if you want to start a video game streaming channel. Unfortunately, many streaming services like YouTube Gaming don't give subscribers upload quality control, so they tend to be rather unappealing and stuttery.
A Decent Camera
A good camera is essential. People might make fun of you if you're on camera and it looks like you're talking to thin air! Make sure that your videos are clear by using a decent-quality camera.
Good Microphone
The microphone is one of the most important pieces of equipment when starting a video game streaming channel. While many laptops have built-in microphones, they do not provide great audio quality. A good alternative is to purchase a USB microphone.
Cheap Lighting Kit
There are a lot of options available when it comes to streaming games, but none as inexpensive and easy to set up as using your laptop's built-in webcam. The problem is that most webcams aren't very good at capturing video at all, let alone in low light settings. This is where a cheap lighting kit can make all the difference.
Good Webcam
You don't want your computer straining to keep up with a blurry picture or choppy audio, so make sure you have a good webcam. The Logitech C920 is an excellent choice and will provide high-quality visuals and audio.
Gaming Chair
A good gaming chair will make you more comfortable while you stream. On the other hand, a bad gaming chair will make your viewers uncomfortable and distract them from watching your game.
Space
The most important thing you'll need is space to house all your equipment. If you live in a small apartment, you may be limited in what you can do.
Conclusion
To make a successful YouTube video game streaming channel, you need high-speed internet, a graphic card (GPU), CPU and RAM. A HDD is optional if you are content with reusing old game footage that you already have.
We hope you liked our '7 Essential Pieces Of Equipment For Starting Your Own Video Game Streaming Channel' article. Please feel free to post all your comments below and let us know about the different piece of equipment that you feel is necessary for starting a video gaming streaming channel.