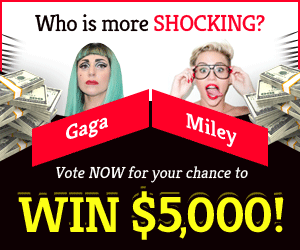 Developments in the USA's iGaming Market
iGaming, (casino and sports betting), was once practically forbidden in America, but these days the USA is embracing it with alacrity. Here's how things have changed in recent years.
The Historical Stance
The United States has, for most of its history, taken a far more proscriptive approach to betting when contrasted with comparable nations, such as Canada or the United Kingdom. While betting could occur in Nevada, after World War Two strict enforcement meant that gambling prohibitions elsewhere were generally adhered to. This near blanket ban was slowly eroded by slot machines in Southern Maryland, betting in Atlantic City, and when the Seminole tribe opened the first reservation-based commercial gambling site.
In addition to this, floating casinos housed on rivers or seas provided a distraction for some bettors. But the real death knell for this ban was a combination of emerging online betting technology and the overturning of the Professional and Amateur Sports Protection Act of 1992.
The Smartest Way to Bet Online with Zero Risk
The proliferation of online casinos and sportsbooks has made iGaming easier than ever, as players need only have a connection to the internet rather than having to visit a physical site in the real world. The lack of a physical location has another benefit, which is there's almost no limit on the number of slot machines and table games on offer. There are even free options to play with no risk of loss, using no deposit bonus codes, which allow for the chance to win real money despite the lack of a deposit. This makes it ideal for both prudent players and newcomers to explore a new site and see if it takes their fancy.
Substantial Sports Changes in Recent Years
It was in 2018 that sports betting in the USA had a watershed moment when the Supreme Court overturned a federal ban that made it illegal in almost every state. The judgment meant that the decision became a state matter, and since that time most states have either legalized sports betting or begun the process of doing so.
Nevada was relatively unaffected as, prior to the 2018 ruling, betting there had been permitted anyway. Sports betting remains prohibited in Alabama, Alaska, California, Georgia, Hawaii, Idaho, Kansas, Kentucky, Maine, Massachusetts, Minnesota, Missouri, North Dakota, South Carolina, Texas, Utah, and Vermont (although many of these have started the down the road to allowing sports betting, with a strong exception being Utah).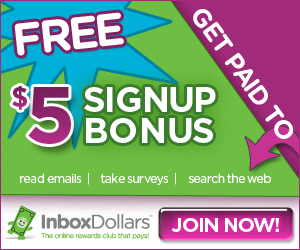 However, in addition to Nevada, sports betting has been opened up in Arizona, Arkansas, Colorado, Connecticut, Delaware, Illinois, Indiana, Iowa, Louisiana, Maryland, Michigan, Mississippi, Montana, Nebraska, New Hampshire, New Jersey, New Mexico (although it's a bit grey), New York, North Carolina, Ohio, Oklahoma, Oregon, Pennsylvania, Rhode Island, South Dakota, Tennessee, Virginia, Washington, West Virginia, Wisconsin, and Wyoming. In Florida matters are up in the air with legal challenges putting paid to a brief period of legalization (at the time of writing). It's also worth noting that some states where sports betting is allowed have not yet legalized it for mobile online wagering.
Casino Betting in the USA
Online casinos have (until recently, as per sports betting) been very much legally frowned upon in the USA. However, on a state-by-state basis, this is also starting to open up, not least because states recognize the alternative is having Americans bet either with the underworld or at offshore sites (thus taking the revenue to other countries). Online casinos are not yet as widely available as sports betting opportunities, but the number of states permitting them is on the rise. There will always be some holdouts (Utah is unlikely to go for it at any point), but places like West Virginia and Illinois allow online betting already and more states are likely to permit it soon.
The Future is Bright
iGaming, which covers both sports and casino betting, has soared in popularity in the US in recent years, with Forbes reporting that the 400 registered casino hotels in the country are worth some $54.8bn, and non-hotel casinos being valued at $43bn. And that's without considering the online world. With more scope for states to open up this betting avenue and thereby benefit from the revenue (with players enjoying the ease of playing in USD at sites under US laws), expect more casino betting in the coming years, especially online.
Stats collated by the American Gaming Association indicate October 2020 saw sports wagers exceeding $3bn, and a year-on-year rise in sports betting revenues of 53.5%. In December 2020 New Jersey took a record-breaking $996.3m in sports bets in that month alone. For 2020 as a whole, sports revenues are thought to have been around $131.1bn. And by 2028 this is forecast to rise to $179.3bn.
Over the years the USA has started to very much loosen up and accept sports and casino betting, both in the real world and online. As always, remember to only bet what you can afford to lose.