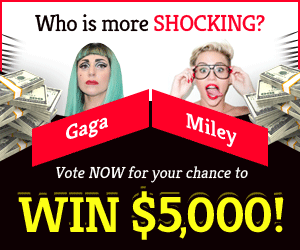 In The Cycle Frontier, it will be time for all of you to upgrade to the Green Armor set and Backpack. Once your Standard Armor set is no longer powerful enough to keep you alive during combat. Also when your Standard Backpack continually runs out of inventory space. At that point, you will be able to make the transition to the Green Armor and Backpack.
This is a guide that we have prepared for you to help you with farming Green Armor and Backpacks in The Cycle Frontier. In it, we will show you the recipes for the armor and the backpack. We hope that this will be of assistance to you.
Farming Green Armor
Go to the Printing Station and engage with the Gear Printer in order to manufacture Green Armor. Go into the Crafting menu and scroll down to the section labeled "Armor,". You'll find the recipes for making the Green (Uncommon) Armor set.
The following items are required in order to successfully create one set of green armor:
2x Polymetallic Prefabricate
5x Spinal Bases
2,000 K-Marks
Obtaining Spinal Bases
The Spinal Base is one of the resources that may be obtained with the least amount of difficulty in the game. Simply slaying a Strider is sufficient to get you a Spinal Base in this game.
It won't take much time or effort to track down a Strider. Especially since they can be found in almost any part of the globe. Striders have a probability of dropping Spinal Bases that is very close to one hundred percent. Thus, you will only need to kill five or six Striders. Mainly, in order to get the Spinal Bases that are necessary for the Green Armor formula.
Get Prefabricated Polymetallic Parts
In The Cycle Frontier, looting Cabinets is the most efficient method to harvest Polymetallic Prefabricate for use in crafting. The following table details the percentage of various levels of Cabinets that have a chance to drop Polymetallic Prefabricate.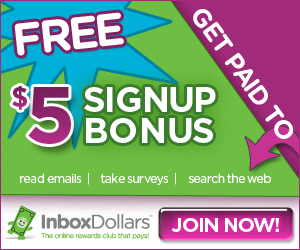 Tier 02: 24.61% Drop Chance
Tier 03: 38% Drop Chance
Tier 04: 18.20% Drop Chance
Tier 05: 12.33% Drop Chance
When you go out into the world in search of chests to loot. You should make it a point to stop at Osiris Structures first. Since these chests have the greatest potential to contain Polymetallic Prefabricate.
You should focus your looting efforts on the Science Campus, the Waterfall Labs, and the Vaccine Labs when it comes to Osiris Structures. After that, you should go to the Rock Pools region since it is where you will locate more storage cabinets.
After you have finished looting the Osiris Structures, you should have sufficient quantities of Polymetallic Prefabricate to fashion a suit of green armor for yourself.
When compared to the Standard Armor Set, the Green Armor Set offers a +15 boost in armor and a +700 increase in durability. On paper, these figures may not seem to be very impressive; yet, in reality, they are rather substantial.
As soon as you put on the Green Armor set for the first time and enter into combat, you will immediately recognize how big of an improvement there has been to the protection you get.
Farming Green Backpacks
After you have completed the process of upgrading your armor, the next thing you need do is switch from using a Standard Backpack to a Green Backpack.
Return to the Crafting Station, interact with the Gear Printer, and then navigate the Gear Printer's menu to find the "Utilities" category. This will allow you to construct a Green Backpack.
You'll find the crafting instructions for the Green (Medium) Backpack in this category; we've included them down below for your convenience:
2,700 K-Marks
2x Polymetallic Prefabricate
2x Brushed Nickel
Since we are already familiar with the process of acquiring the Polymetallic Prefabricate, the only new material that must be gathered in order to build green backpacks is brushed nickel.
Getting Brushed Nickel
You will need to go about the in-game environment and search for Nickel Ore in order to get Nickel. Fortunately, Nickel Ore may be discovered in a variety of locations around Bright Sands. The ore stands out because to its distinctive shade of green, making it simple to identify.
After you have obtained the Polymetallic Fabricate and the Brushed Nickel, go to the Printing Station so that you may create a Green Backpack for yourself.
Carrying an extra 50 pounds worth of gear may be done with the help of green backpacks. When you extract with a full bag of stuff, you will be able to harvest a noticeably greater quantity of K–Marks as a result of this.