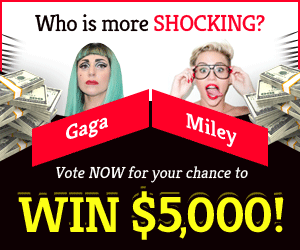 Be at rest if you're concerned about Sniper Elite 5's poor frame rates and choppy gameplay. The following tutorial will assist you in tinkering with the game to find the ideal settings for seamless gaming.
Before that, however, it's necessary to note Sniper Elite 5's system requirements. You may compare it to your own method to see where you fall short.
What are the minimum system requirements for Sniper Elite 5?
Storage: 85 GB of available space
Memory/RAM: 8 GB
Processor/CPU: Intel Core i3 8100 or equivalent
Graphics/GPU: DirectX12 compatible with 4GB VRAM
Operating System/OS: Windows 10 (64-bit)
Recommended System Requirements For Sniper Elite 5
Storage: 85 GB of available space
Memory/RAM: 16 GB
Processor/CPU: Intel Core i5 8400 or equivalent
Graphics/GPU: DirectX12 compatible with 6GB VRAM
Operating System/OS: Windows 10 (64-bit)
After reviewing these prerequisites, you may begin using the settings we've given below and, if necessary, adjust them to your own system specifications. However, for the most part, the settings we supply will adequate, and you won't need to adjust anything.
Furthermore, before fine-tuning the graphics settings, install the most recent game-ready driver for your GPU. This will not only improve performance but may also reduce stuttering.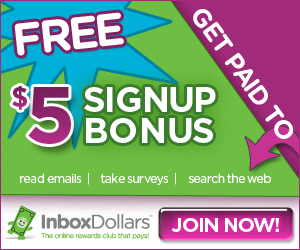 What are the best in-game settings for Sniper Elite 5?
Display mode: Exclusive Full-screen
Screen Resolution: 1920×1080
FIDELITYFX Super Resolution 1.0: OFF
Render Scale: 100%
HDR: OFF
VSYNC: OFF
ASYNC Compute: ON
Reduce Mouse Lag: OFF
Anti-Aliasing: Medium
Shadow Detail: Low
Reflection Detail: Low
Draw Distance: Medium
Texture Detail: Medium
Water Detail: High
Ambient Occlusion: ON (optional)
Motion Blur: OFF
Tessellation: OFF
Obscurance Fields: OFF
Now that you know what the ideal settings for Sniper Elite 5 are, let's look at how some of the parameters affect game performance.
What really affects the game performance?
Resolution: It is usually best to adjust your display to its original resolution. If your game is failing to run at the native resolution even after reducing the settings, the last thing you should do is reduce the resolution.
Resolution Scale: This has a simple formula. Lowering the resolution scale will make the game seem terrible. If your system is really old, it should only be utilized as a last option. You may try changing the Resolution Scale to 75% to improve performance, although it should ideally always be 100%.
VSYNC: Vertical Sync reduces screen tearing but raises frame rates, adding to a distracting and slow gaming experience. That is why it has to be turned off.
Texture Detail: Medium Texture Streaming provides the optimum mix of FPS and graphics, but if your machine can take it, you may increase it to high.
Shadows: Shadows use a lot of resources. Disabling shadows, on the other hand, will significantly improve performance.
Display mode: Selecting Full-Screen puts your game in the spotlight. It assures far higher performance since your PC devotes all of its resources to the game.
Anti–Aliasing: The greater the anti-aliasing setting, the crisper and crispier your game will seem. The setting effectively minimizes and smoothes out the game's objects. Otherwise, jagged lines will appear around your characters, weapons, and so forth. If your system is old, set it to Medium. Going any lower will just make the game appear undesirable.
Draw Distance: This specifies how far away objects must be drawn. Reduced draw distance will cause sceneries and everything on the horizon to cease rendering. Medium provides the optimum aesthetic and performance balance.
Motion Blur: Because Motion Blur consumes a lot of resources and has a big impact on performance, it should always be turned off.
Ambient Occlusion: This has little effect on frame rates. As a result, keep it on.