Rand Paul blocks $40 billion in Ukraine funding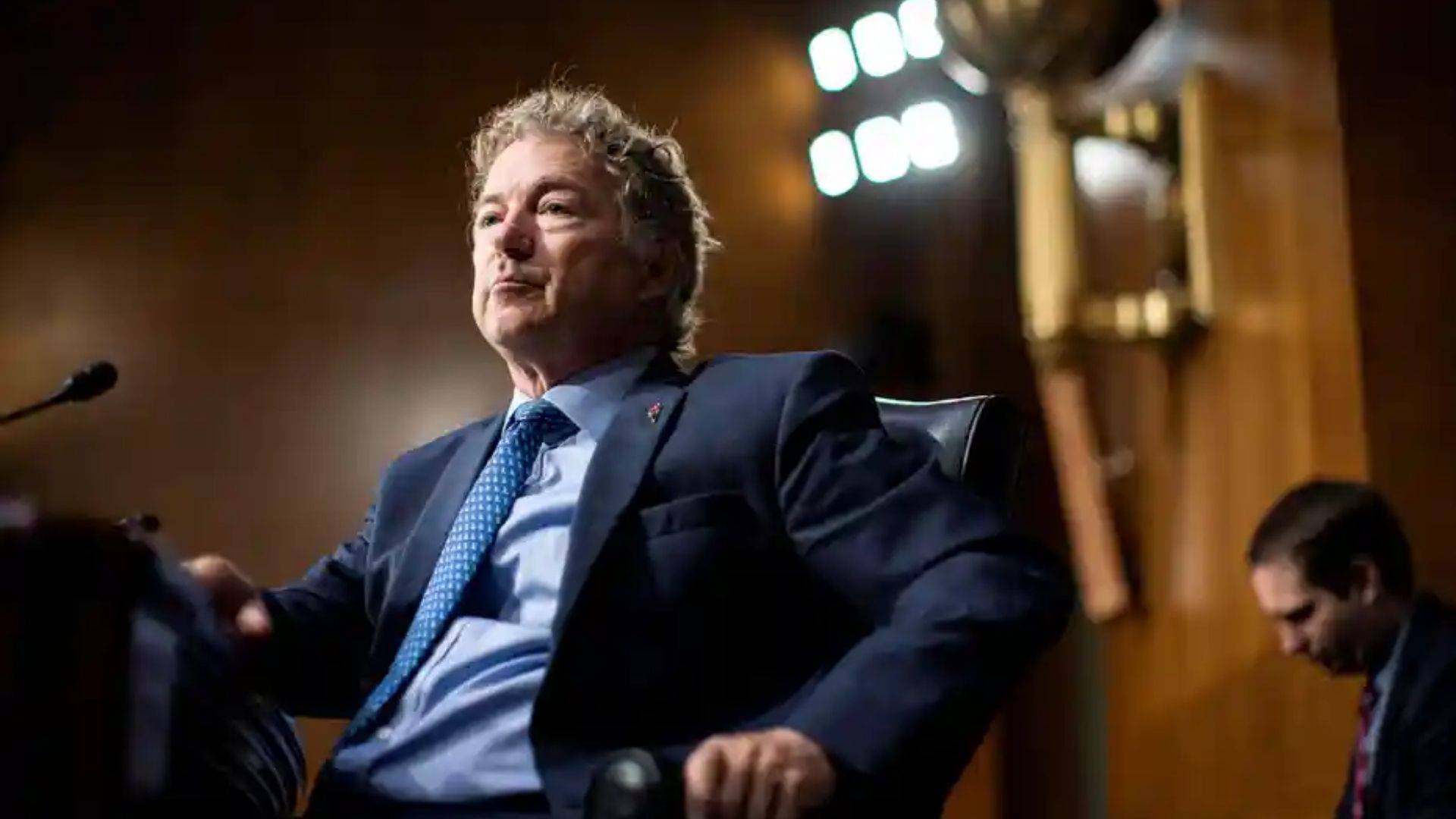 Rand Paul blocks $40 billion in Ukraine funding
Rand Paul, a senator and the minority leader in the Senate, prevented the Senate from approving a $40 billion aid package for Ukraine this week.
For Paul, a provision in the law designating an inspector general to keep an eye on how these billions are spent was a must-have. Afterwards, he opposed and essentially prevented the Senate from voting on Ukraine aid until next week due of procedural constraints.
In an effort to get the aid authorised on Thursday, McConnell and Senate Majority Leader Chuck Schumer were working together.
Rather than putting Paul's amendment immediately into the assistance package before senators vote to accept it, they were ready to let them vote separately before senators vote to adopt it.
Paul wasn't satisfied with it.
"My oath of office is to the U.S. Constitution, not to any foreign nation. And no matter how sympathetic the cause, my oath of office is to the national security of the United States,"
The billions of dollars the United States has spent on Ukraine, both since Russia invaded the country in February and in the past, have been condemned by Paul, who has long been wary of U.S. military intervention and foreign aid for other states.
"With a $30 trillion debt, America can't afford to be the world's policeman," he added, citing the country's $30 trillion debt.
But despite McConnell's public pleas, the Kentucky Republican senator refused to budge.
According to McConnell, who spoke on the Senate floor on Thursday, Paul should accept the solution offered: let senators vote separately on his proposed amendment and then pass the assistance package for Ukraine so that they could get this done by the end of the day. (The aid had already been approved by the House of Representatives, and the Senate's amendments would have necessitated another vote in the House.)
"Ukraine is not asking us to fight this war. They're only asking for the resources they need to defend themselves against this deranged invasion, and they need this help right now," McConnell stated. "This conflict has direct and major consequences for America's national security and America's national interest."
In his own Senate floor speech, Schumer mocked Paul for his stubbornness, emphasising that "the vast majority" of Democrats and Republicans in the chamber favour the assistance package in question.
"There is now only one thing holding us back. The junior senator from Kentucky is preventing swift passage of Ukraine aid because he wants to add, at the last minute, his own changes directly into the bill. His change is strongly opposed by many members from both parties," he remarked of Paul on Thursday. "He's saying, 'My way or the highway,'" he continues.
"When you have a proposal to amend a bill, you can't just come to the floor and demand it by fiat. You have to convince other members to back it first. That is how the Senate works."
Paul was still.
"All I requested is an amendment to be included in the final bill that allows for the Inspector General to oversee how funds are spent. Anyone who is opposed to this is irresponsible."
"Passing this bill brings the total we've sent to Ukraine to nearly $54 billion over the course of two months," he continued. "It's threatening our own national security, and it's frankly a slap in the face to millions of taxpayers who are struggling to buy gas, groceries, and find baby formula."
Globle Game Answer Today May 18, 2022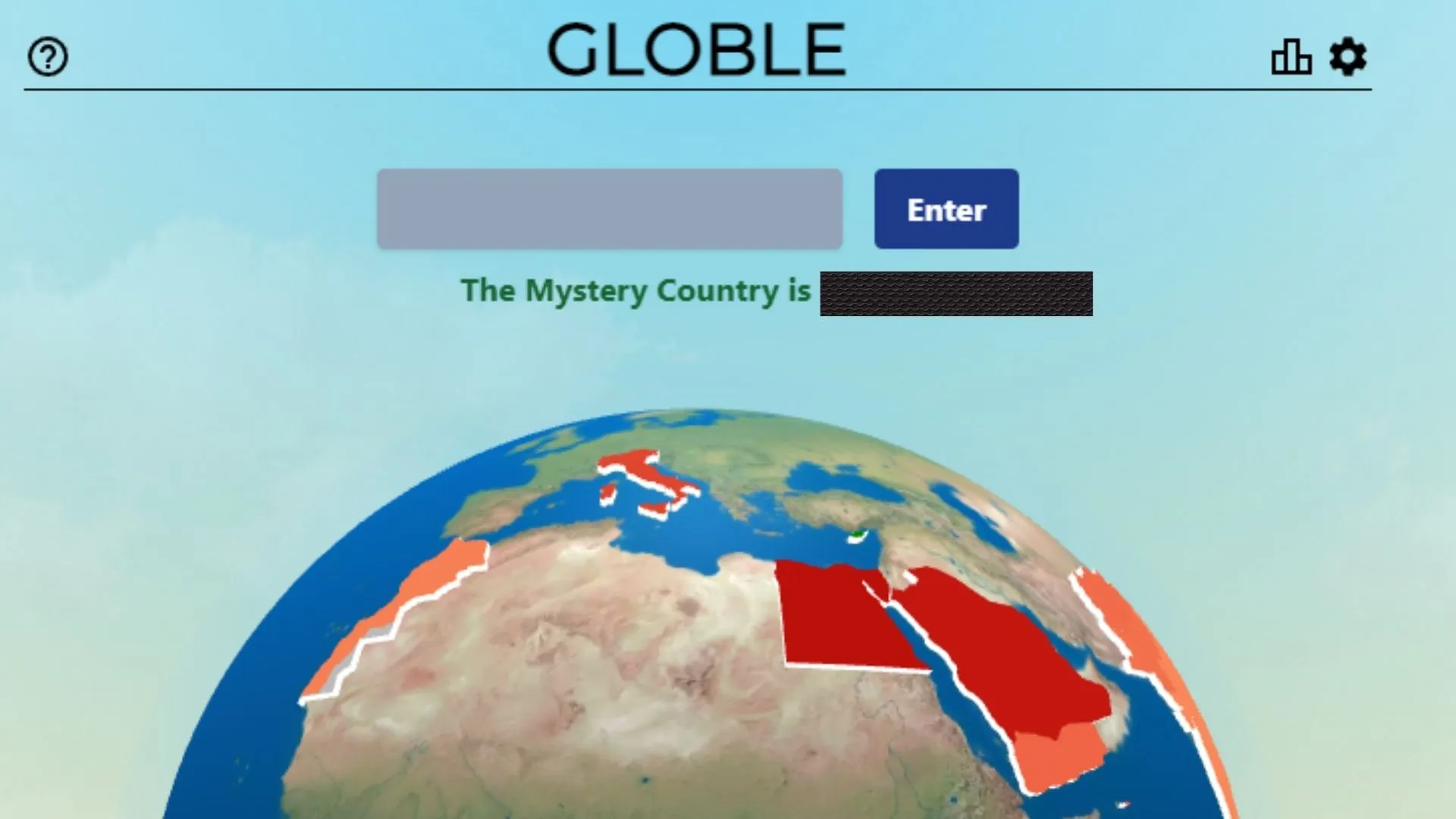 Globle Game Answer Today May 18, 2022
There will be a new mystery country revealed on the 18th of May in 2022. Please see below our standard answers for today. Even if there aren't many alternatives accessible, the geography-based game Globle is currently one of the most popular games on the market. According to Similar Web, Worldle, an alternative version of the famous geography game, has more users. In spite of this, Globle is an awesome game that puts your geographical knowledge to the test. If you're unfamiliar with the rules of the game, the objective is straightforward: to correctly identify the mystery nation of the day with the fewest number of guesses possible. One of the most notable distinctions that can be made between Globle and other Wordle-inspired games that have been developed this year is the total amount of guesses that players are allowed. It is possible to make an unlimited number of guesses with Globle.
The input box allows players to make guesses by putting the name of a country into it; however, there is neither an autocomplete nor a drop-down option, both of which a good number of players would like to have at some point. When you submit your prediction, it will appear on the globe in one of these four colors, depending on which color you chose. Your assumption is further removed from the true location of the mystery nation if the color of the country on the globe is paler. Every day at local midnight, a new mystery country is revealed, and the answers to today's mystery, Globle, can be found below. This puzzle was first published on May 18, 2022.
Globle May 18th, 2022 Country Answer
Answer to the Globle released on May 18th is Gambia
Today's Wordle Answer May 18, 2022
Today's Wordle Answer May 18, 2022
The solution to the 333 word puzzle that was posted on Wordle on May 18, 2022, may be found here. The word game Wordle is extremely well-liked, and its popularity can be attributed to the fact that users share their findings on social media platforms such as Facebook and Twitter. The objective of the game is to identify the American English word with five letters using no more than six of your own guesses. Once you have made a guess as to what the word could be, the tiles will change color, providing you with additional information about the letters in the word. Initially, there are no clues offered as to what the word could be.
Gray, yellow, or green are the three distinct hues that could appear on the tiles if they were to transform. If a letter is highlighted in grey, it means that it is not present in the word at all, and you should avoid using that letter in any further guesses. The letter will be highlighted in yellow if it is present in the word, but not in the location that you have it in right now. Green is the color you want to see since it shows that you have correctly predicted the letter and placed it in the correct area.
You can also play the game in a more difficult mode, in which you are required to use any letters that you properly guessed from the row before in each and every guess that you make. It's possible that you already do this, but there are times when there are multiple answers for the Wordle, and you need to guess a word that contains the potential letters to help you solve the Wordle. If you use this mode, you won't be able to do that because it prevents you from using the other answer options. If you discover that it makes the game too difficult for you to play, you may always disable it while you are playing.
Wordle 333 Answer Today
the answer to Wordle 333 is SCOUR
What is Quordle Answer For Today May 18, 2022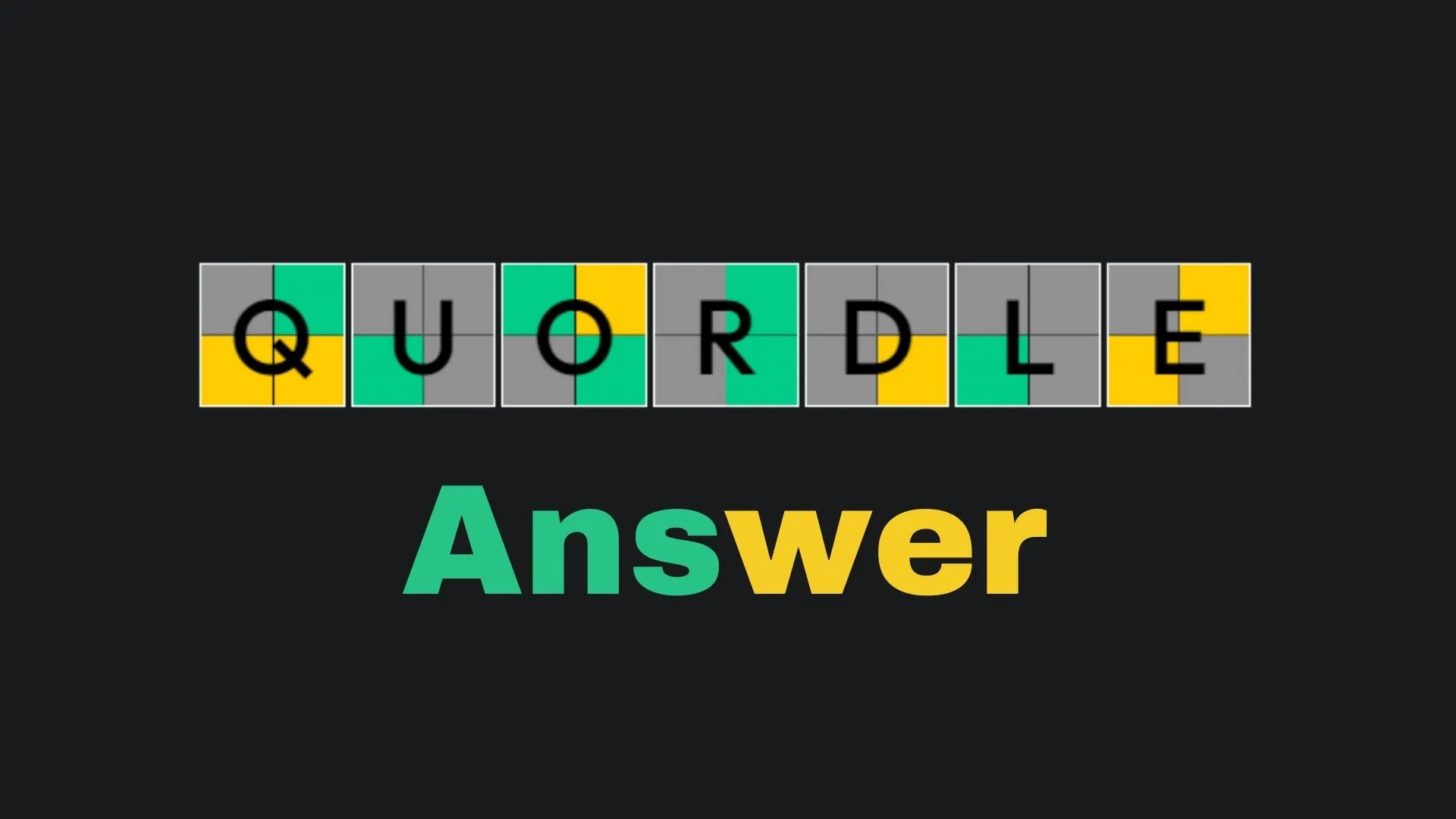 What is Quordle Answer For Today May 18, 2022
The 18th of May, 2022 sees the release of a brand new Quordle. The answer to Quordle 114 is found below, along with some helpful hints. A word game similar to Wordle called Quordle requires players to solve a daily problem in order to progress. Nevertheless, the two games are not even really comparable to one another in any way. In Wordle, players only need to guess a single five-letter word, whereas, in Quordle, players are required to guess a total of four five-letter words. There is, thankfully, a practice mode, which is helpful for every new player that joins the game. You are free to play the game an unlimited number of times, despite the fact that there is no score at the conclusion of each round. There is also an option for a daily Quordle, which provides you with nine opportunities to correctly identify the day's four five-letter words.
If you are the first person to properly guess each of the four words, you will receive a score that you can post on Twitter. There is a new problem that can be completed at the stroke of midnight in your time zone, and there will be another one, puzzle number 114, that can be completed on May 18th, 2022. Please find below the solution to Quordle 114.
Quordle 114 Answer today