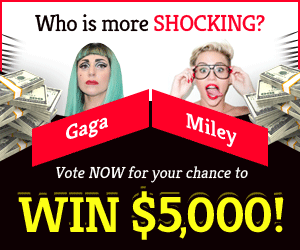 The business world is evolving at an unexpected rate, especially due to the pandemic's influence within the online space. E-commerce is the big thing in this era, and enterprise blockchain may just be the perfect technology that can offer the right tools for businesses to weave through the booming digital economy.
The Polish Blockchain Association (PBA), which held its inaugural 'Enterprise blockchain – new opportunities event' in Poznań, Poland last September 13, 2022, explored exactly how this emerging technology can revolutionize global and local industries.
The event gave businesses, startups and experts a glimpse of new blockchain innovations. Blockchain enthusiasts, newbies and those who are interested in this revolutionary technology are also in attendance. The PBA provided its audience with an information-rich event that allowed for everyone to learn what they can about enterprise blockchain.
Poznań houses one of the biggest hubs for blockchain knowledge and development worldwide. The conference thus promotes Poznań as a "blockchain city," a place that integrates blockchain in its commerce, logistics, public administration and many more. The conference also empowered communities around the world to invest in Poland's blockchain endeavors.
Enterprise Blockchain Solutions vs Cyberattacks
One of the highlights of business on blockchain is how it can be used by enterprises to combat the threat of cyberattacks. Dr. Agata Slater, IBM's Blockchain Practice Leader for the Central and Eastern Europe (CEE) region, detailed how tech giants such as IBM use blockchain solutions to develop tools that reduce the costs and time spent with cyberattacks.
IBN partnered with the blockchain-based security tool provider Certihash to develop the Sentinel Node, a security suite of tools built on the BSV blockchain that aims to improve cybersecurity. According to IBM, it takes 212 days on average to detect a network breach and 75 days to contain it.
Certihash co-founder George Ward claimed during the BSV Global Blockchain Convention that Sentinel Node makes detection of cyberattacks almost instant. According to Ward, a secure and robust infrastructure would be accomplished through BSV blockchain's transparency, immutability, data decentralization, and time-stamped records.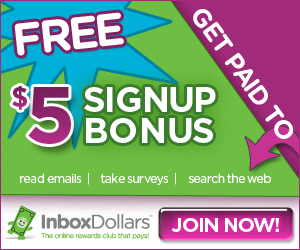 "By combining the critical information security of a Proof of Work consensus protocol, with the sustainable scaling capabilities, BSV blockchain, the protocol behind Certihash Sentinel Node, enables a foundation for connected systems that can help to make better, real-time decisions, increase the efficiency of energy usage, and improve the overall quality of life," said Ward.
The first thing a cyber attacker would do is to erase their tracks, but Sentinel Node makes this virtually impossible. The security tool suite detects every network entry, file change or log change, and records these on the blockchain. Organizations and enterprises can compare their data with the truthful record written on blockchain, and will instantly recognize any data changes within the record.
With these factors on paper, Patryk Walaszczyk from IBM Consulting says that BSV is the right technology choice for enterprises, calling it an "enterprise-ready blockchain" due to its low fees, immense scaling potential and secure platform. Their next step lies on the actual testing of the suite to validate the efficacy of BSV at a global enterprise level.
Why Build on BSV?
The unbounded scalability of the BSV Blockchain, which is its unique and best-selling point, means that it can handle big data and a high throughput. Because it can scale limitlessly, data block sizes and throughput can be increased on demand. And as they increase, transaction fees are lowered to the bare minimum.
At present, BSV is already processing 4GB blocks at a throughput of 50,000 to 100,000 transactions per second (tps). Fees range from 1/20 to 1/100 of a cent. BSV has already reached a milestone of completing over 10 million transactions in a single day.
And as the network continues to scale, terabyte-sized blocks and millions of tps at fees of 1/1000 of a cent are real possibilities in the future. This is why scaling is crucial to blockchain; and this is also what makes it both practical and efficient for both miners and businesses.
Technology continues evolve day-by-day, with firms relying heavily on various types of technologies in their day-to-day operations. Thus, management hurdles, security issues and efficiency concerns need to be addressed appropriately. Through a public blockchain with sustainable scaling capabilities and negligible fees, it is possible to manage these without breaking a sweat.
The question now remains as to whether enterprises will consider using a public blockchain despite its large list of capabilities. While the executives and heads of many global firms seem to be stuck in their ways and are wary of major changes in how they run their business, it is about time that they realize that building on a scalable blockchain is highly efficient and practical, especially in the long run.