NFL Games Today: TV Schedule, channel, time & live stream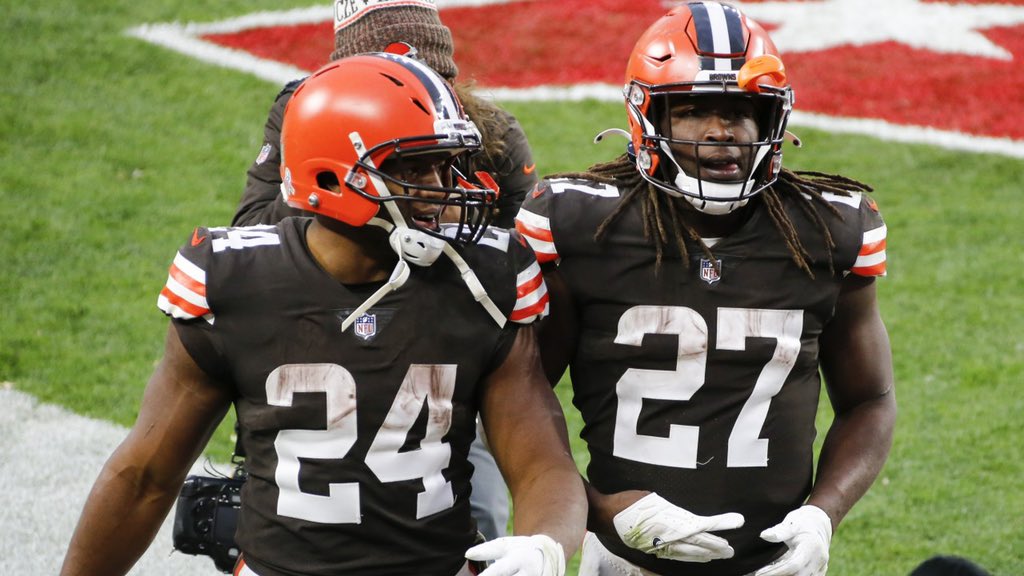 NFL Games Today: TV Schedule, channel, time & live stream
The NFL season's sixth week will feature the first slate of games without 15 games per weekend. Over the next eight weeks, each of the 32 teams will have one free Sunday to rest and recover.
There are some fantastic matchups in Week 6 to look forward to. The high-flying Dallas Cowboys will face the New England Patriots in a game that will determine whether the team will make the playoffs. On Sunday, the Miami Dolphins and Jacksonville Jaguars will meet in London.
The NFL Week 6 Sunday schedule is listed below, along with where you may watch the games.
NFL Week 6 TV Schedule – October 17, 2021
Game: Miami Dolphins vs. Jacksonville Jaguars
TV Channel and Time: CBS, 9:30 a.m. ET
Announcers: Kevin Harlan, Trent Green, Melanie Collins
Game: Green Bay Packers vs. Chicago Bears
TV Channel and Time: FOX, 1 p.m. ET
Announcers: Joe Davis, Greg Olsen
Game: Cincinnati Bengals vs. Detroit Lions
TV Channel and Time: FOX, 1 p.m. ET
Announcers: Chris Myers, Daryl Johnston, Jen Hale
Game: Houston Texans vs. Indianapolis Colts
TV Channel and Time: CBS, 1 p.m. ET
Announcers: Spero Dedes, Jay Feely
Game: Los Angeles Rams vs. New York Giants
TV Channel and Time: FOX, 1 p.m. ET
Announcers: Adam Amin, Mark Schlereth
Game: Kansas City Chiefs vs. Washington Football Team
TV Channel and Time: CBS, 1 p.m. ET
Announcers: Ian Eagle, Charles Davis, Evan Washburn
Game: Minnesota Vikings vs. Carolina Panthers
TV Channel and Time: FOX, 1 p.m. ET
Announcers: Kenny Albert, Jonathan Vilma, Lindsay Czarniak
Game: Los Angeles Chargers vs. Baltimore Ravens
TV Channel and Time: CBS, 1 p.m. ET
Announcers: Greg Gumbel, Adam Archuleta, AJ Ross
Game: Arizona Cardinals vs. Cleveland Browns
TV Channel and Time: FOX, 4:05 p.m. ET
Announcers: Kevin Kugler, Mark Sanchez, Laura Okmin
Game: Las Vegas Raiders vs. Denver Broncos
TV Channel and Time: CBS, 4:25 p.m. ET
Announcers: Andrew Catalon, James Lofton, Amanda Balionis
Game: Dallas Cowboys vs. New England Patriots
TV Channel and Time: CBS, 4:25 p.m. ET
Announcers: Jim Nantz, Tony Romo, Tracy Wolfson
Game: Seattle Seahawks vs. Pittsburgh Steelers
TV Channel and Time: NBC, 8:20 p.m. ET
Announcers: Mike Tirico (filling in for Al Michaels), Cris Collinsworth, Michele Tafoya
Live Streaming Options for NFL Week 5 games
FuboTV: Free 7-day Trial including access to games and NFL Network programs like Good Morning Football and NFL Total Access
DIRECTV:  Streaming Options for Sunday NFL games
The Weeknd – Rolling Stone lyrics
"The Weeknd – Rolling Stone lyrics"
[Intro]
Ooh
Yeah, yeah, yeah
[Verse 1]
Now you're thinkin' 'bout it
Girl you're thinkin' 'bout it
What we got here
How we fuckin' got here
They recognized
They just recognize
I'm in a life without a home so this recognition's not enough
I don't care about nobody else
Cause I've been on these streets way too long, too long, too long
Baby, I've been on this too long
[Verse 2]
'Cause getting faded too long
Got me on this rolling stone
So I take another hit
Kill another serotonin
With a hand full of beans
And a chest full of weed
Got me singing 'bout a bitch
While I'm blowing out my steam
Yeah, I know I got my issues
Why you think I fuckin' flow?
And I'ma keep on smoking 'til I can't hit another note
[Chorus]
Ooh, but until then
I got you, ooh
Baby, I got you, ooh
Until you're used to my face
And my mystery fades
I got you, ooh
[Verse 3]
So, baby, love me, oh
Before they all love me
Until you won't love me, oh
Because they'll all love me, ooh
I'll be different, oh
I think I'll be different, ooh
I hope I'm not different, oh
And I hope you'll still listen
[Chorus]
But until then
Baby, I got you, ooh
I got you, oh, ohh
Girl, I still got you, oh-ohh
And I got you, ooh, woah
The Weeknd – Angel lyrics
"The Weeknd – Angel lyrics"
[Intro: The Weeknd & Maty Noyes]
(Ooh, ooh)
(Ooh, ooh)
Oh, oh yeah
Yeah, hey, yeah
[Verse 1: The Weeknd]
Angel, oh-oh-oh-oh
Knew you were special from the moment I saw you (Saw you)
I saw you, yeah
I said, angel, oh-oh-oh-oh
I feel you closer every time I call you (Call you)
I call you
[Pre-Chorus: The Weeknd]
'Cause all I see are wings
I can see your wings
But I know what I am and the life I live (Life I live)
Yeah, the life I live
And even though I sin
Maybe we are born to live
But I know time will tell if we're meant for this
Yeah, if we're meant for this
And if we're not
[Chorus: The Weeknd]
I hope you find somebody
I hope you find somebody
I hope you find somebody
I hope you find somebody to love
Somebody to love
Somebody to love
Yeah, uh, yeah, yeah
[Verse 2: The Weeknd]
Said, angel, woah-oh-oh-oh
You'll probably never take me back and I know this (Know this)
Yeah, I know this, oh, baby
I said angel, woah-oh-oh-oh
I'm so desensitized to feeling these emotions (Emotions)
Yeah, no emotions, baby
[Pre-Chorus: The Weeknd]
'Cause all I see are wings
I can see your wings
But I know what I am and the life I live (Life I live)
Yeah, the life I live
And even though I sin
We are born to live
But I know time will tell if we're meant for this
Yeah, if we're meant for this
And if we're not
[Chorus: The Weeknd & Maty Noyes]
I hope you find somebody (Ooh)
I hope you find somebody (Ooh)
I hope you find somebody (Ooh)
I hope you find somebody to love
Somebody to love
Somebody to love
Yeah, yeah, yeah
[Bridge: The Weeknd, The Weeknd & Maty Noyes]
And even though we live inside
A dangerously empty life
You always seem to bring the light
You always seem to bring the light
And even though we live inside
A dangerously empty life
You always seem to bring me light
You always seem to bring me light
[Chorus: The Weeknd, Maty Noyes, Both]
I hope you find somebody
I hope you find somebody
I hope you find somebody
I hope you find somebody to love
Somebody to love (Somebody to love)
Somebody to love
Yeah, yeah, oh
[Chorus: The Weeknd]
I hope you find somebody (I hope you find somebody, baby)
I hope you find somebody (Ooh, woah, ooh)
I hope you find somebody (I hope you find somebody)
I hope you find somebody to love (I hope you find somebody to love)
Somebody to love (Somebody to love)
Somebody to love (Somebody to love)
Yeah, yeah, yeah (Woo)
[Chorus: Children's Choir, The Weeknd & Maty Noyes]
I hope you find somebody (I hope you find, oh)
I hope you find somebody (I hope you find, oh)
I hope you find somebody (I hope you find somebody, baby)
I hope you find somebody to love (Somebody to love)
Somebody to love
Somebody to love
Yeah (Yeah), yeah (Yeah), yeah
Ooh, somebody, baby
I hope you find somebody (If you love somebody)
I hope you find somebody (I hope you find somebody)
I hope you find somebody (I hope you find somebody, babe)
I hope you find somebody to love
Somebody to love (Somebody to love)
Somebody to love (Somebody to love)
Yeah, yeah, yeah, yeah
Lana Del Rey – Lust for Life lyrics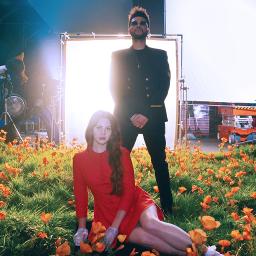 "Lana Del Rey – Lust for Life lyrics"
[Verse 1: Lana Del Rey]
Climb up the H of the Hollywood sign (Yeah)
In these stolen moments, the world is mine (Doo-wop, doo-wop)
There's nobody here, just us together (Sha-doop, sha-doop)
Keepin' me hot like July forever
'Cause we're the masters of our own fate
We're the captains of our own souls
There's no way for us to come late
'Cause, boy, we're gold, boy, we're gold
And I was like…
[Pre-Chorus: Lana Del Rey, The Weeknd]
Take off, take off, take off all your clothes
Take off, take off, take off all your clothes
Take off, take off, take off all of your clothes
They say only the good die young
That just ain't right
'Cause we're having too much fun
Too much fun tonight (Yeah)
[Chorus: Lana Del Rey, The Weeknd]
And a lust for life, and a lust for life
And a lust for life, and a lust for life
Keeps us alive, keeps us alive
Keeps us alive, keeps us alive
And a lust for life, and a lust for life
And a lust for life, and a lust for life
Keeps us alive, keeps us alive
Keeps us alive, keeps us alive
[Verse 2: Lana Del Rey, The Weeknd, Both]
(Then) We dance on the H of the Hollywood sign (Yeah)
'Til we run out of breath, gotta dance 'til we die (Doo-wop, doo-wop)
My boyfriend's back and he's cooler than ever (Sha-doop, sha-doop)
There's no more night, blue skies forever
'Cause we're the masters of our own fate
We're the captains of our own souls
So there's no need for us to hesitate
We're all alone, let's take control
And I was like…
[Pre-Chorus: The Weeknd, Lana Del Rey]
Take off, take off, take off all your clothes
Take off, take off, take off all your clothes
Take off, take off, take off all of your clothes
They say only the good die young
That just ain't right
'Cause we're havin' too much fun
Too much fun tonight (Yeah)
[Chorus: Lana Del Rey, The Weeknd]
And a lust for life, and a lust for life
And a lust for life, and a lust for life
Keeps us alive, keeps us alive
Keeps us alive, keeps us alive
And a lust for life, and a lust for life
And a lust for life, and a lust for life
Keeps us alive, keeps us alive
Keeps us alive, keeps us alive (Oh)
[Bridge: Lana Del Rey, The Weeknd]
My boyfriend's back and he's cooler than ever
There's no more night, blue skies forever
I told you twice in our love letter
There's no stopping now, green lights forever
And I was like…
[Pre-Chorus: Lana Del Rey]
Take off, take off, take off all your clothes
Take off, take off, take off all your clothes
Take off, take off, take off all of your clothes
[Chorus: Lana Del Rey, The Weeknd]
And a lust for life, and a lust for life
And a lust for life, and a lust for life
Keeps us alive, keeps us alive
Keeps us alive, keeps us alive
And a lust for life, and a lust for life
And a lust for life, and a lust for life
Keeps us alive, keeps us alive
Keeps us alive, keeps us alive (Oh)