New World Saltpeter locations guide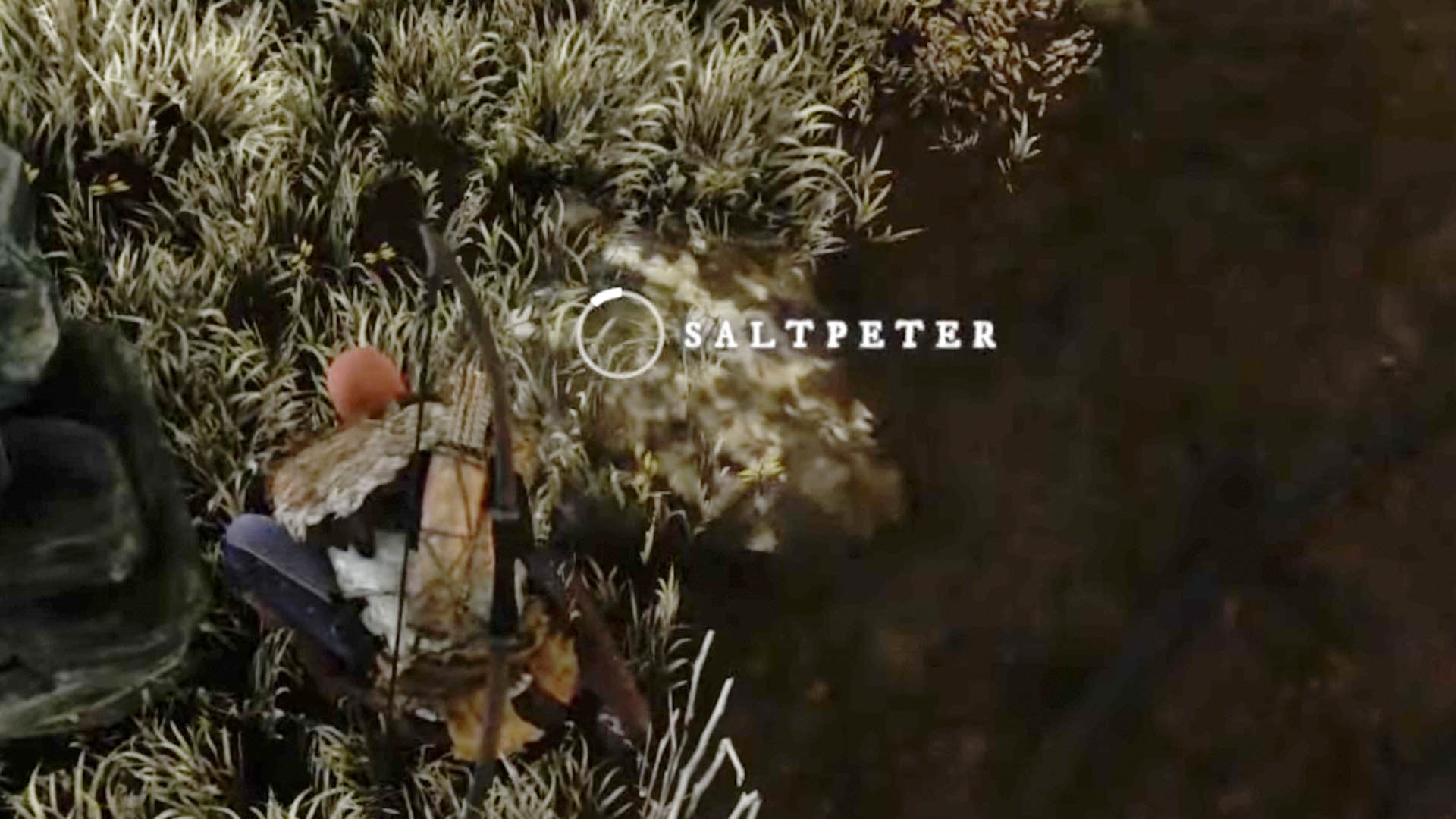 The New World has finally arrived, and with so many players exploring the world of Aeternum, the game's popularity has reached new heights. There's plenty of content to get got into, whether you enjoy crafting, PvP, or simply grinding levels.
If you're using a musket in New World, you'll need to be familiar with a series of Saltpeter farming spots. Whatever you're doing in New World, you'll need a reliable weapon to wipe out any opponents you come across. While some gamers favour melee combat, the majority of the community prefers to use muskets.
Although this weapon deals good damage over a great distance, it takes cartridges, which can only be obtained by collecting Saltpeter. Fortunately, there are numerous Saltpeter farming places around the world where you can easily stock up on gunpowder.
What do you need to farm Saltpeter in New World?
In the New World, gathering saltpetre is relatively easy and requires few resources. To mine the resource and stock up on gunpowder to load your beloved musket, all you'll need is a flint pickaxe or better.
Finding a site that can regularly give sufficient resources for you to mine is the most difficult component of growing Saltpeter. Fortunately, all of the starting places have a set of areas where Saltpeter can be cultivated.
All New World Saltpeter locations
Saltpeter is often found in caverns around the world of Aeternum, so keep an eye out for it if you walk underground. However, if you're having trouble finding a farming location, here's a list of Saltpeter locations we've uncovered so far:
Monarch Bluffs Saltpeter Locations
Bayhowl Burrow – South of Monarch Bluffs Town
Hurtfang Hole – South-East of Monarch Bluffs Town
Offal Grotto – North of Antares
Windsward Saltpeter Locations
Inkwell Cave – Directly East of Windsward Town
Dankfur Hollow – Directly South of Windsward Town
Scratchrock Burrow – East of Buccaneer Falls
Everfall Saltpeter Locations
Because there appears to be relatively little Saltpeter in the Everfall region, we recommend farming the resource in Windsward or Monarch Bluffs.
New World appears to be losing over 135,000 players per week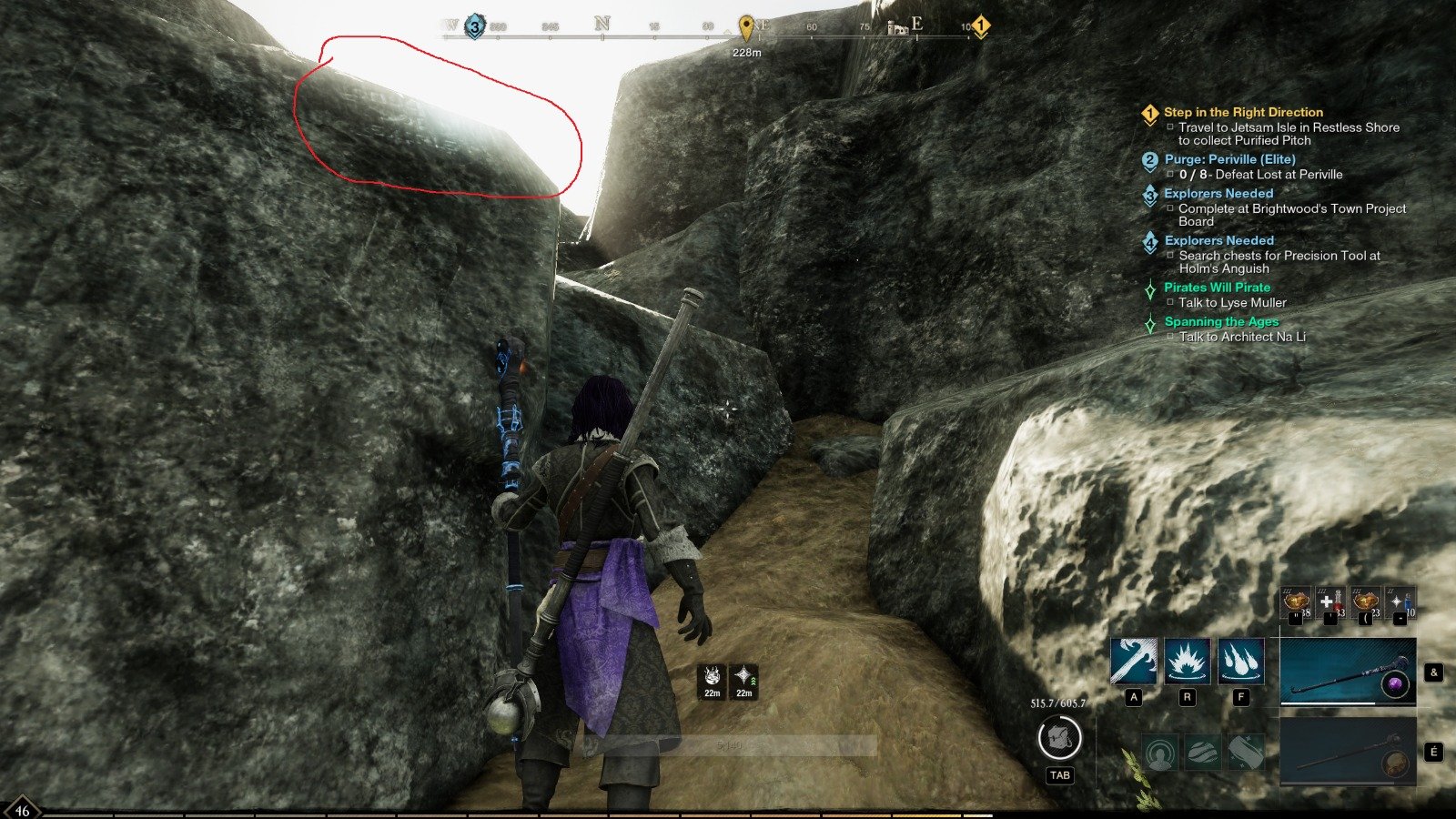 New World appears to be losing over 135,000 players per week
Since its introduction a month ago, Amazon Games' New World appears to have lost nearly half of its one million player base. According to Forbes, the MMO has been losing roughly 135,000 players per week since it opened at the end of September, when it hit an outstanding concurrent user peak of 913,027 on October 3.
Since the opening of New World, the number of players online has declined week after week, from 913K to 726K, 608K, and – on October 23 – 508K, a little less than half of the player figures seen at the beginning of the month.
Of course, player counts fluctuate all the time, especially in single-player games that don't have a lot of replayability. New World, on the other hand, is an MMO, so it's sure to keep gamers, especially since it presently has a "mainly good" aggregate score from 138,000+ Steam reviews.
Maybe it's due to a bug that caused games to crash every time someone submitted photos — or worse – through its global chat client? Amazon stated that the problem "resulted in nasty behaviour," but did not elaborate on what that "unsavoury behaviour" was.
It could also be because Amazon was compelled to expand server capacity for all worlds in order to lower New World queue times. It's also plausible that it's because, just a few weeks ago, gamers were complaining that playing New World was bricking their GPUs, despite Amazon's vehement denial.
No, there are no plans to bring New World to consoles just yet, as Amazon Games has made it clear that the game will stay a PC-only title for the time being.
New World gems: where to find, use, crafting, and more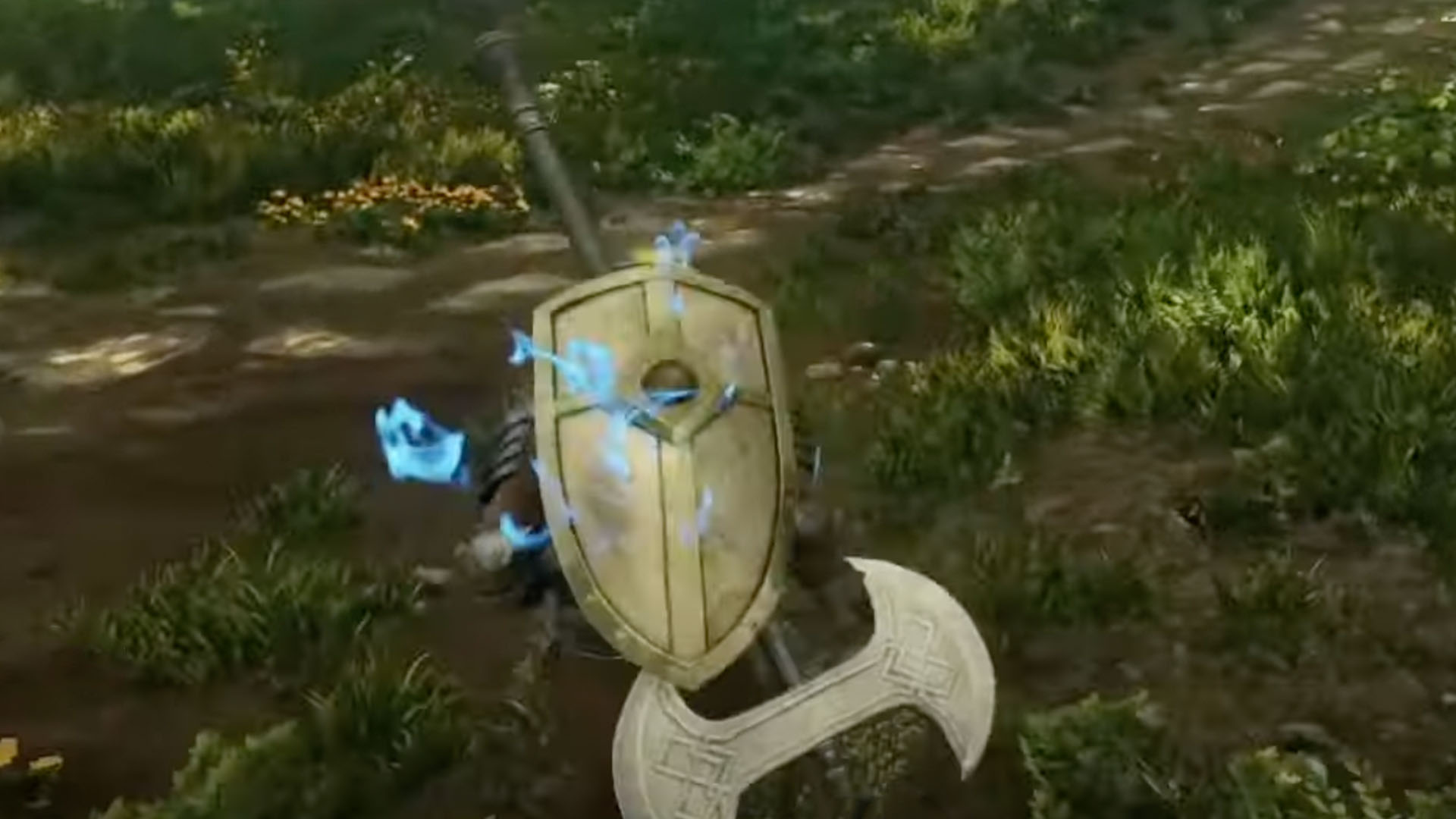 New World is Amazon's new popular MMORPG, which has been flying on Steam since its September 28 release. Players are now exploring everything Aeternum has to offer, and there is a plethora of content for them to dive into, with things such as crafting, fishing, and levelling being some of the key components.
Once you reach a particular level in New World, you will be able to obtain weapons or armour with an open gem slot. However, if you don't know how to obtain one of the New World's gems, they can be somewhat perplexing at first.
Gems are a feature that you'll most likely become aware of as you go through the stages. They are extremely vital after you've gotten some high-level gear, and we'll go over all you need to know about New World's jewels.
What are gems used for in New World ?
Gems are simply changes and boosts that you can apply to specific things in New World. Most of the time, these weapons/armor will be blue in rarity, hence you'll mostly find these gem slots around level 22.
If a piece of gear has a gem slot, it will be indicated by a circle immediately next to the item's logo. If the slot is unoccupied, you can attach a gem to this piece, assuming the two are compatible.
Where to find New World Gems
If you want to give your gear a boost, you'll want to collect some of these gems and build some wicked ones to employ.
Before they may equip their weapon with the raw gemstone material, they must first locate it. These can be found through mining minerals, and it's a little of luck, but you might be able to accumulate some over time.
In addition, players can go into their city's Trading Post to buy some raw gemstones, although they'll normally be running a good amount of gold.
Once you have some of these gems in your inventory, you should go to the Stonecutting table. Once here, choose the gemstone you want to make and gather the ingredients you'll need to make it.
Another thing to keep in mind when making these gems is that you'll also need certain things known as "motes," which you may collect by harvesting unique plants across Aeternum.
Effects of New World gems
Now that you're ready to dig into gem creation, it's a good idea to familiarise yourself with all of the gems in New World as well as the offensive/defensive effects they'll have on the player.
These can be seen in the list below:
| | | |
| --- | --- | --- |
| Gem | Defensive Effect | Offensive Effect |
| Amber | Nature damage absorption | Damage converted to nature |
| Amethyst | Void damage absorption | Damage converted to to void |
| Aquamarine | Ice damage absorption | Damage converted to ice |
| Carnelian | Less threat | Taunts are active |
| Diamond | Primary physical and secondary elemental damage absorption | Increases damage and healing |
| Emerald | Thurst damage absorption | More damage against enemies with less than 30% health |
| Jasper | Strike damage absorption | Increased damage after taking 3 hits |
| Malachite | Primary elemental and secondary physical damage absorption | Increased damage against enemies under crowd control |
| Moonstone | Slash damage absorption | Increased damage when below 30% health |
| Onyx | Physical damage absorption | Increased damage against enemies with full health |
| Opal | Elemental damage absorption | Increased damage while stamina is not full |
| Ruby | Fire damage absorption | Damage converted to fire |
| Sapphire | Arcane damage absorption | Damage converted to arcane |
| Topaz | Lightning damage absorption | Damage converted to lighting |
Where to find lodestone in New World and mining level guide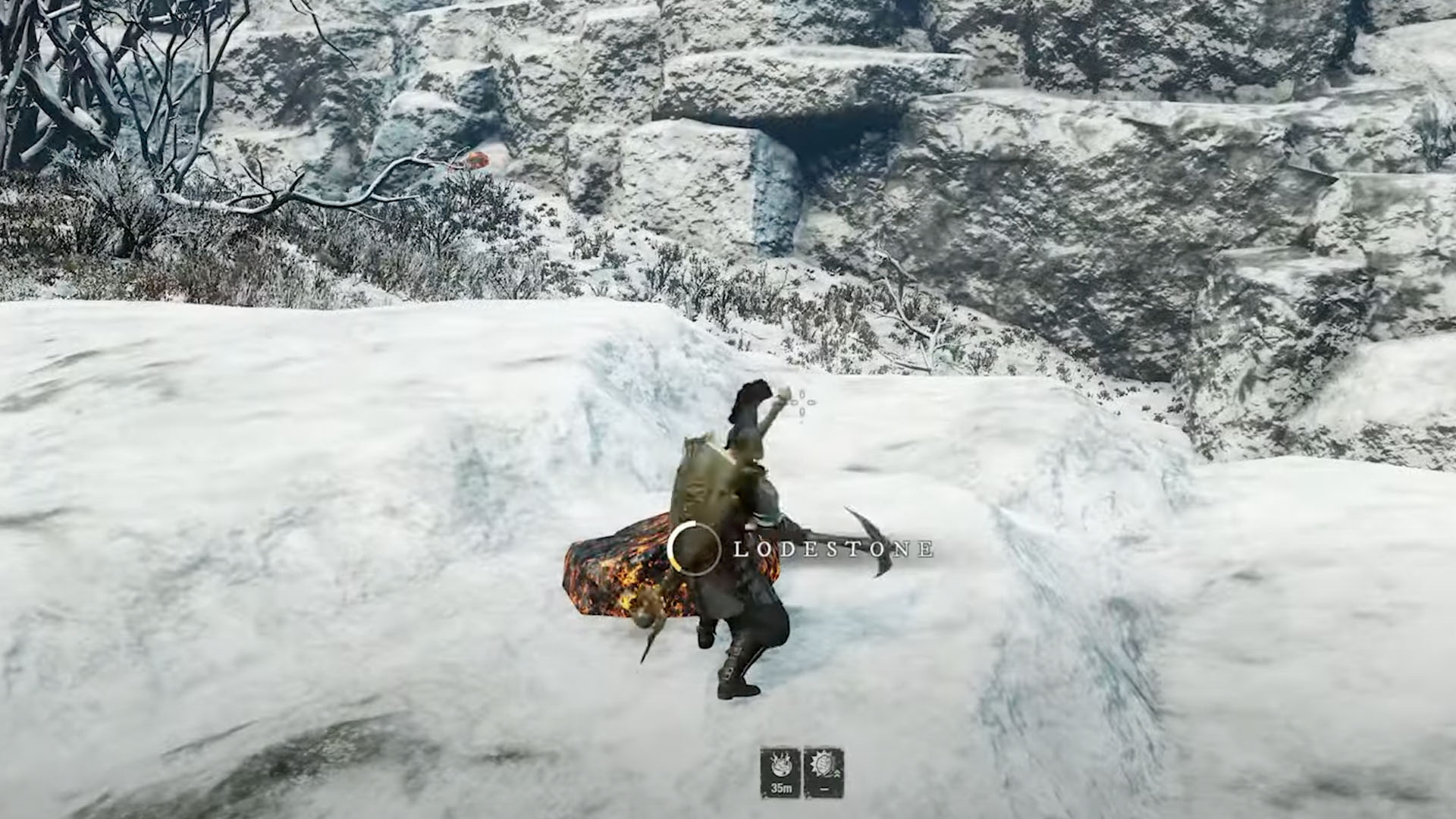 MMORPGs frequently have a large number of materials that players can collect throughout the map. In this aspect, New World is no different, as adventurers have been travelling across the planet harvesting, mining, and fishing to their hearts' content. The lodestone is one of the most difficult materials to mine in the New World. Here's where you may find them in Aeternum, as well as what mining level you'll require.
Throughout the game, you'll undoubtedly come across unusual-looking rocks that you'll want to mine, as these are frequently rare and provide players with covenant materials.
Lodestone is a difficult mineral to locate, therefore we'll go over all of the New World lodestone locations and why you should look for this rock.
What is lodestone in the New World?
Lodestone is one of the most advanced commodities that players can mine in New World, with veins unlocked at mining level 105.
Those who have attained this trade skill are handsomely rewarded, since it will be used in producing several high-tier items later in the game that will substantially benefit your player and others.
You'll also be able to process lodestone into lodestone blocks, which may be utilised for the aforementioned crafting as well as sold to your local Trading Post for a great price.
Lodestone locations in the New World
If you have the necessary talents to mine lodestone, you'll want to look for these elusive veins.
They are tracked on your New World map beginning at mining level 155, but if you want to find some before that level, they have a dark/red hue.
Furthermore, because this material is so rare, we've been able to pinpoint a few sites surrounding some of the regions that contain veins.
Check below in the map for new lodestone locations in New World
Now that you've obtained some lodestone, you'll want to familiarise yourself with some of the other New World tips and tricks we've compiled for you down below.