Multiplayer Beta Tips and Tricks – Call of Duty 2020 Wiki Guide
Black Ops Cold War guide contains over 30 essential tips and tricks for surviving the Multiplayer Beta. The Call of Duty: Black Ops Cold War Beta event is set to run over two weekends, with each weekend event running over the course of four days.
For more information on how to get in to the Beta and the weekend schedules, check out our detailed Beta Guide
here
to learn more.
Whether you're a seasoned Call of Duty veteran or simply getting started, these essential tips and tricks will give you the upper advantage over most players and will help you dominate on the battlefield.
General Tips to Consider While Playing
Arguably the biggest tip we can give for the Black Ops Cold War Beta is to simply have fun! Try not to worry too much about your Kill to Deaths Ratio (KDR) as your stats will not transfer to the main game at launch.
With no stat transfer, use this time to perfect your settings and learn the ins and outs of the different maps and modes. Furthermore, try out some of the different weapons that the game has to offer as what you think may be terrible, could just end up being your favorite weapon!
Remember, reaching level 10 in the Beta will unlock the Mutual Animosity Weapon Blueprint at launch!
Not all items, maps and modes will be available during the first weekend as Treyarch has limited the level cap to just 25. While the level cap for the second Beta weekend has yet to be revealed, we would expect this to rise to approximately level 40.
Tweak these Settings to Enhance Your Gameplay
Let's start off with adjusting your settings, as the slightest tweaks can really impact that the way that you play the Cold War Beta.
A Field of View (FOV) Slider has finally been introduced into the game! This is the first time in Call of Duty history that players can adjust their FOV on consoles. When adjusting the FOV slider, which you will find in the settings, keep in mind that the higher you set the bar, the more frames that you will lose. While it's entirely personal preference, we found that setting the slider to 105 was a great balance.
If you're looking to regain some of your loss frames, consider turning off your Horizontal Compass in the HUD Elements settings, as let's be honest, nobody really uses it. With no need to constantly render anymore, you'll earn yourself some extra frames. With even more customization options to be found in the HUD Elements, try playing around with the settings and find things that you don't necessarily need such as the Ally Health Bars.
Next, be sure to turn off Motion Blur as it makes both your environment and weapon blurry when moving. Making it increasingly difficult to accurately fire your shots.
Being able to hear your enemies is crucial, so if you're struggling to hear your enemies, consider turning your Audio Presets setting to High Boost. This will help make footsteps even louder.
While it may be personal preference, enabling the Slowdown and Strafing Aim Assist setting can drastically help make you more accurate and ultimately land more kills.
Don't be fooled though, the game will not automatically aim for you, as you'll still need to do the majority of the aiming yourself. We have noticed that the aim assist will only kick in once you have started aiming at your opponent for a few seconds. Additionally, having your opponent in the middle of your crosshairs before aiming down the sight has made a big difference, as the aim assistance feels more much more responsive.
Finally, there is no better time than the beta to test your preferred sensitivity, as you will be surprised at just how much a small tweak can make to your gameplay. As stated before, these settings are all personal preference, however most streamers and professional players will run their sensitivity somewhere between the range of 7 to 12.
Team Communication is Key
Communicating with your team is crucial in Call of Duty, especially as you face more challenging and experienced opponents. This is why the popular ping system has made its debut in all of Cold War's multiplayer modes.
The locational Ping system will allow you to ping objectives, loot, locations, and enemies for your teammates. By default, Ping is mapped to the Left D-Pad on controllers and Z on keyboards. To ping an enemy locations or trap, double tap Ping to create a dedicated Danger Ping.
Essential Combat Tips and Tricks to Help You Dominate on the Battlefield
It's important to stress that Black Ops Cold War does not play like Modern Warfare or Warzone, so don't play like it is.
Much like other Treyarch games, the TTK (Time to Kill) is longer than usual. We've estimated that the TTK is approximately 1 extra shot when compared to the likes of Modern Warfare and Warzone. The new TTK will take a while to get use to, so in the mean time just remember to keep shooting until your enemies are dead.
As with the increased TTK, landing headshots are more important that ever. Be sure to utilize them as much as possible to help lower your TTK.
Scorestreaks will no longer reset on death! Don't be fooled though, as deaths do still matter as they actually play a significant part in being able to earn points towards purchasing scorestreaks.
While scorestreak may not reset on death, your score multiplier will. With scorestreaks carrying heft prices, earning them has been made a little more difficult as you won't start earning big points until over 4 kill streaks.
Those with high KDR's will find that they will earn scorestreaks significantly faster than those that die more often.
When traversing the maps of Miami, Armada, and Satellite be sure to keep out eye out for Snipers! Snipers can usually be spotted when they're aiming down the scope by looking for shiny glints.
Don't be surprised to see more shotguns, as the changes to Create A Class has now placed them in the secondary weapon category. So keep your guard up and traverse those tight corridors of Moscow carefully.
Lasers will not give away your position in game! So, don't be afraid to attach them to your weapons.
While it may take a few minutes to start up, the Field Mic is arguably one of the most powerful Field Upgrades available in the Beta. Acting essentially as a ground UAV, the Field Mic will highlight enemy sounds within a certain radius on your mini-map.
Movement has receive a massive update since the Alpha. With improved movement, Strafing has become even more effective. For those unaware, Strafing can be described as always being on the move when firing at enemies. The constant moving left and right, back and forwards will throw off your enemies shot, making them much more likely to miss.
Remember to always use your equipment! Hording your Grenades and Stuns while you wait for that perfect moment will provide no advantage, and in most cases you'll likely died before you get that chance, wasting a potential opportunity.
Cold War has no weapon flinch, so when an enemy starts firing at you, your weapon and aim will not move.
You can now reload while aiming down the sights, as the much loved feature from Modern Warfare has made a return the Black Ops series.
Struggling the compete with your opponents during a match? You'll be happy to know that you can now edit and customize your Loadouts on the go!
As annoying as the saying "Can anyone take out that Spy Plane" may be, you'll want to be using your scorestreaks on the UAV at all times during the Beta. With this being your first time playing the maps, the UAV can help you gain a better understanding of popular routes and spawn locations.
Halo Infinite Tactical Ops and Cyber Showdown Event Rewards Leak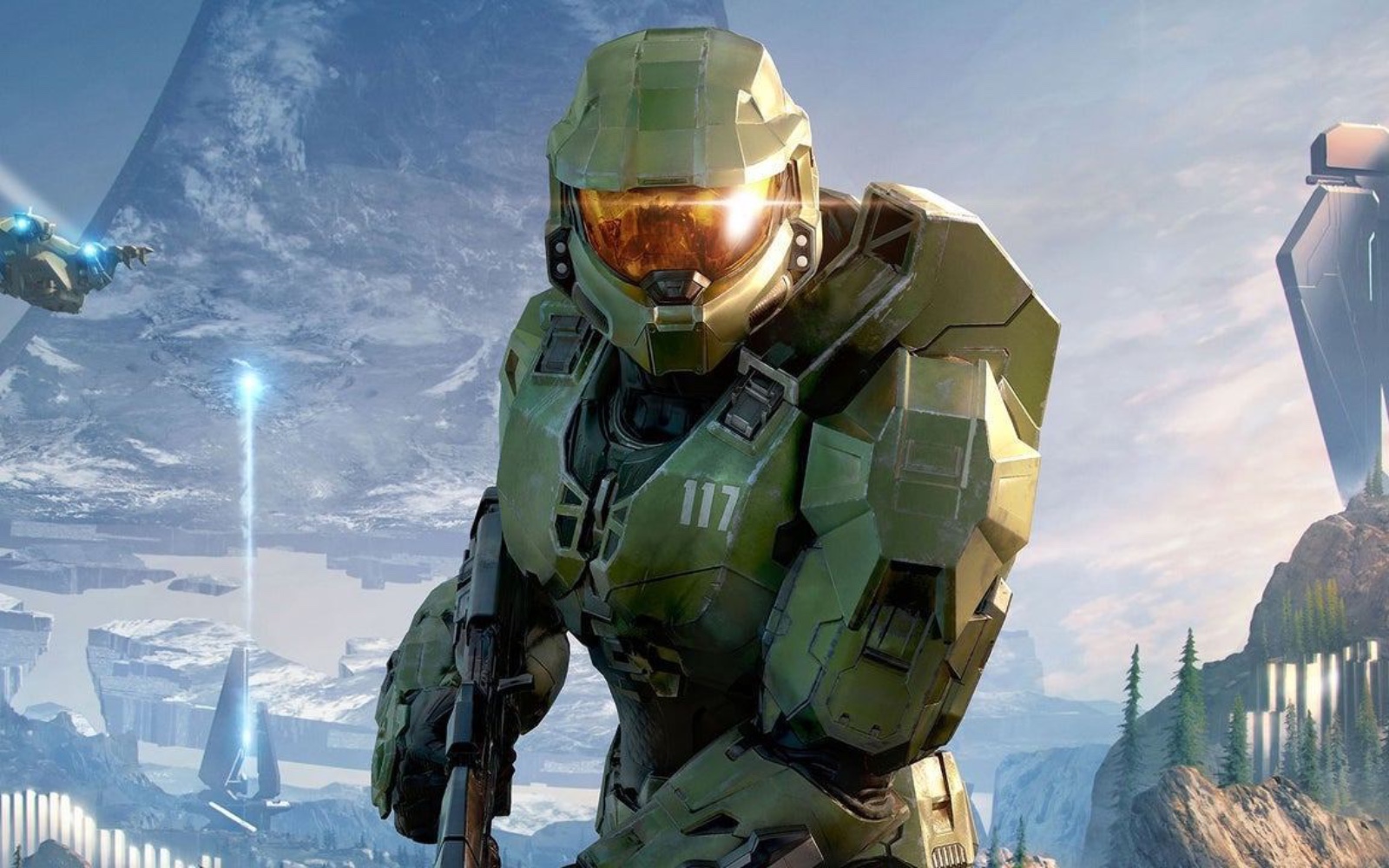 Halo Infinite Tactical Ops and Cyber Showdown Event Rewards Leak
For those who are curious about the future of Halo Infinite events and the exclusive cosmetics they contain. The list of available rewards for both Cyber Showdown and Tactical Ops has been leaked on the internet. Though a list of probable unlocks is provided, there isn't much information about what playlists will be included with those two events, or whether or not those playlists will be exclusive. This is significant since the Fiesta playlist was an important aspect of the Fracture Tenrai event, dictating the mode in which players had to grind in order to win event-related goodies.
Halo Infinite's multiplayer mode is gaining traction on a variety of platforms, including Xbox and Steam. Though the game's reviews have remained favorable, praise has been heaped on the inspiration it garnered from classic Halo from Bungie's heyday. As a result of aggressive microtransactions and slow-to-unlock cosmetics included within the game's battle pass, the developer 343 Industries is grappling with complaints concerning the game's multiplayer section.
All of this is due to the multiplayer element of the game being free-to-play. Aside from responding to and dealing with player feedback, the Dev team's methods for maintaining player interest revolve around the time-limited event that they have planned for Season 1, in which players can earn exclusive emblems, armor colors, and new paints for their weapons throughout the event's duration.
However, as can be seen, leakers have already obtained the list of possible awards for two future Halo Infinite events. The two are Cyber Showdown and Tactical Ops, as indicated above. In comparison to Fracture: Tenrai, both events are only two weeks long and do not include any further reruns. However, as a result, they have a far narrower list of available awards, with only 10 tiers instead of 30. Cyber Showdown is said to have its own playlist, featuring King of the Hill (a return mode from previous Halo games), One Flag, Capture the Flag, and Slayer in rotation. But there was no mention of a Tactical Ops playlist in particular.
According to the framework of Fracture: Tenrai, increasing the ranks of both events' list of rewards will include fulfilling certain event tasks during the event's lifetime while playing on the specified playlists released concurrently with the event. Given the number of obstacles mentioned by players when it comes to finishing the Ultimate challenge for Fracture: Tenrai, it's conceivable that obtaining all of the rewards won't be easy for everyone.
Halo Infinite's multiplayer mode is currently available on PC, Xbox One, and Xbox Series X|S. While the Campaign mode is set to be released on December 8th.
Halo Infinite: How to Fix User is Banned Error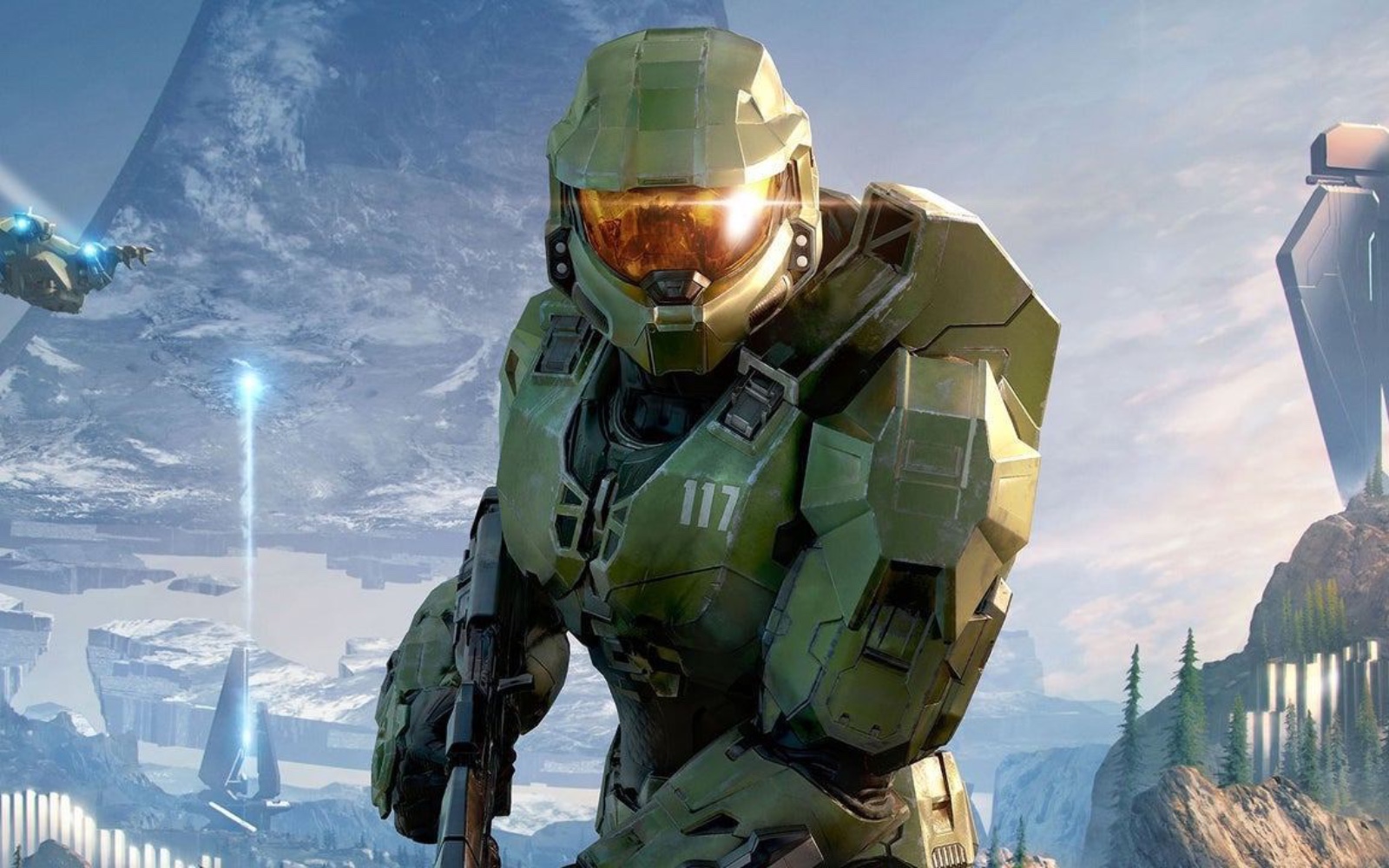 Halo Infinite: How to Fix User is Banned Error
Halo Infinite's multiplayer component was released earlier this month, and enthusiastic fans from all around the world have flocked to 343 Industries' next Halo edition. The latest update includes a slew of new features, as well as a Halo Infinite battle pass in which players can earn XP toward brand-new spartan customization items. Players have been encountering problems for being 'banned' after most likely exiting matches early. This article will walk you through how to solve the 'user is banned' error that players have been encountering in Halo Infinite. The game itself has a tonne of new gameplay to explore, and it has the grandiose feel of the classic Halo games. It's time to dust off your gear and reclaim your place in the landscape.
Halo Infinite User is Banned Error Explained
In most cases, the error is correct when it appears. It has to do with the developer's tactics for putting in place a system that makes players who leave matches early reflect about their actions before joining another one. However, there are moments when it is out of your control whether or not you can stay for the entire game, and that is just great! For this reason, the system is equitable, and additional debate on this topic will follow.
Another reason you may be getting the problem while utilizing all of the game's weaponry is that you may have broken the game's terms of service and thus been banned from the online aspect of the game. If you believe there has been a mistake, you may be able to resolve the issue by contacting the creators directly. However, the most typical cause of the issue mentioned above can be resolved by simply waiting.
How to Fix the User is Banned Error in Halo Infinite
You should be able to figure out what your specific problem is after going through the explanations for the mistake. If you left a game early, the following information will assist you in correcting the fault in the game. To begin, the game employs a timeout system that will occur if you quit a match early, displaying the error message described above. The particular timings change depending on how frequently you have left a match early, and are as follows:
First time you've left a match early — 5 minutes
Second time you've left a match early — 15 minutes
Third time you've left a match early — 30 minutes
Fourth time you've left a match early — one hour
Fifth time you've left a match early — three hours
Sixth time you've left a match early — sixteen hours
As can be observed, the timeframes grow dramatically depending on how often you leave a match early. As a result, staying through matches will prevent the issue from reoccurring. There's plenty to do in Halo Infinite, whether you're using full cross-play functionality or simply immersing yourself in the game.
Forza Horizon 5: How to Repair Car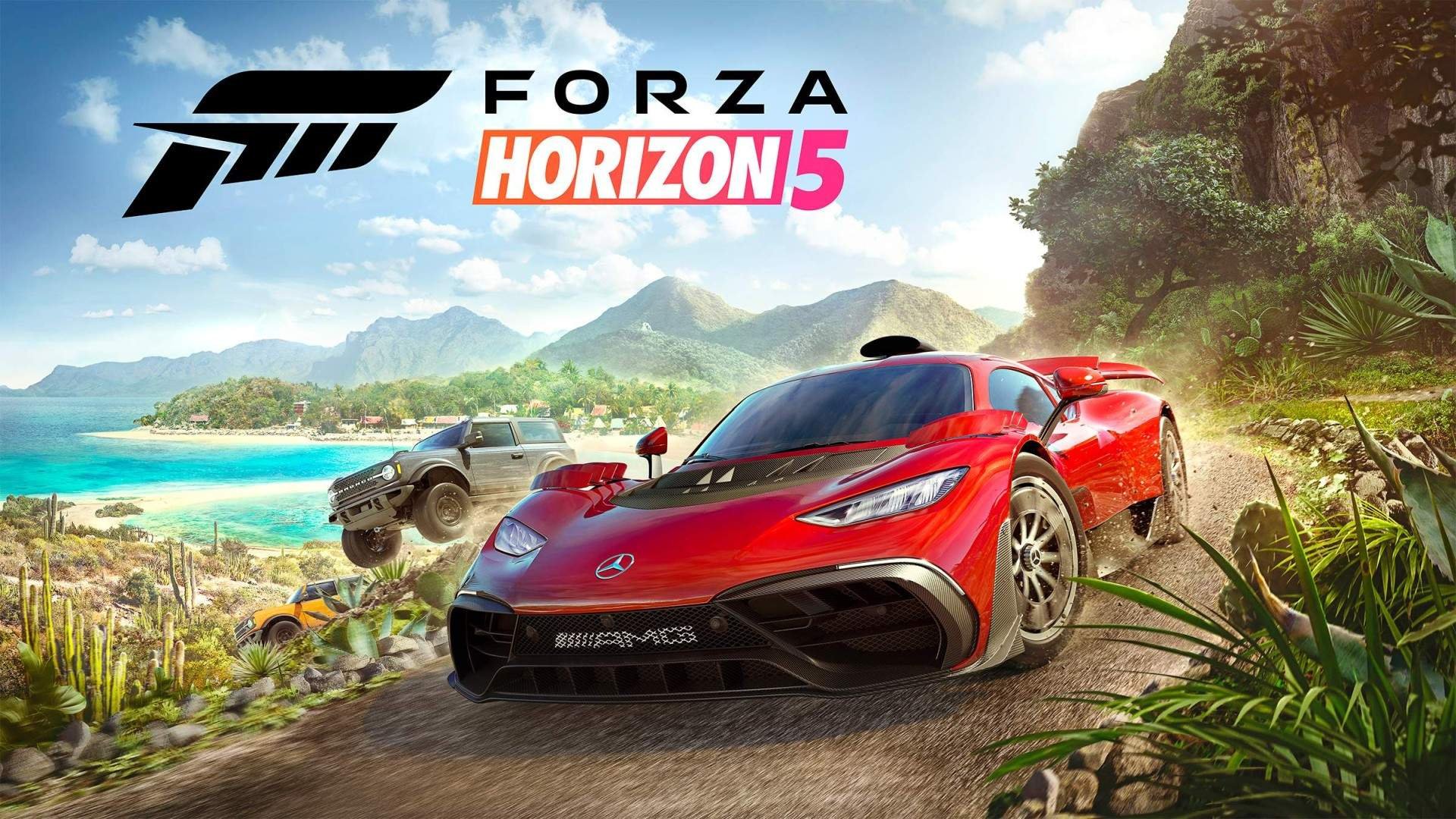 Forza Horizon 5: How to Repair Car
Driving a magnificent Ferrari around the Mexican landscape in Forza Horizon 5 may seem like a smart idea at first, but after it becomes dusty and shows every unintended crack and dent, gamers may wish to fix and clean their vehicle.
Any of Forza Horizon 5's 500 vehicles can collect dirt and damage, but they can all be fixed instantaneously with a button push. There's also the option to fully disable cosmetic harm.
How to Repair Car in Forza Horizon 5
To repair a car in Forza Horizon 5 and restore its aesthetic damage, players must first engage Photo Mode on the d-pad, then press LB. On a PC, press P to enter Photo Mode, then R to repair a car. For PC, this is the default key binding. Players should check their personal settings to see what key they have mapped Photo Mode and mending cars to if it has been altered.
This will immediately reset any damage or remove any dirt that has gathered when driving off-road automobiles in Forza Horizon 5. While some may prefer this look, others may find it inconvenient to have to reapply cosmetic damage every time a crash occurs. Thankfully, there is an option to totally disable cosmetic harm.
How to Turn Off Cosmetic Damage in Forza Horizon 5
Players should pause the game and go to the "Settings" menu in the "Campaign" tab to turn off aesthetic damage and eliminate the requirement to repair cars in Forza Horizon 5. Select "Difficulty," then adjust "Damage and Tire Wear" to "None" in the "Damage and Tire Wear" section.
In Forza Horizon 5, no matter how many times players crash during Danger Signs or how much dirt they collect while attempting Drift Zones, their cars will still appear as nice as they did when they initially obtained them. If the players change their minds later, they can easily revert to this option.
One of the numerous hidden features in Playground Games' newest addition into the genre is the ability to turn off cosmetic damage. In Forza Horizon 5, players can additionally drop a car's roof and switch to launch control if they're driving the right vehicle.
In Forza Horizon 5, using launch control is especially useful while attempting to set a fast time in Drag Races. Players can look fantastic while rocketing along a drag strip or any other region of the enormous Mexican terrain with cosmetic damage switched off.