List of Best scary Roblox games to play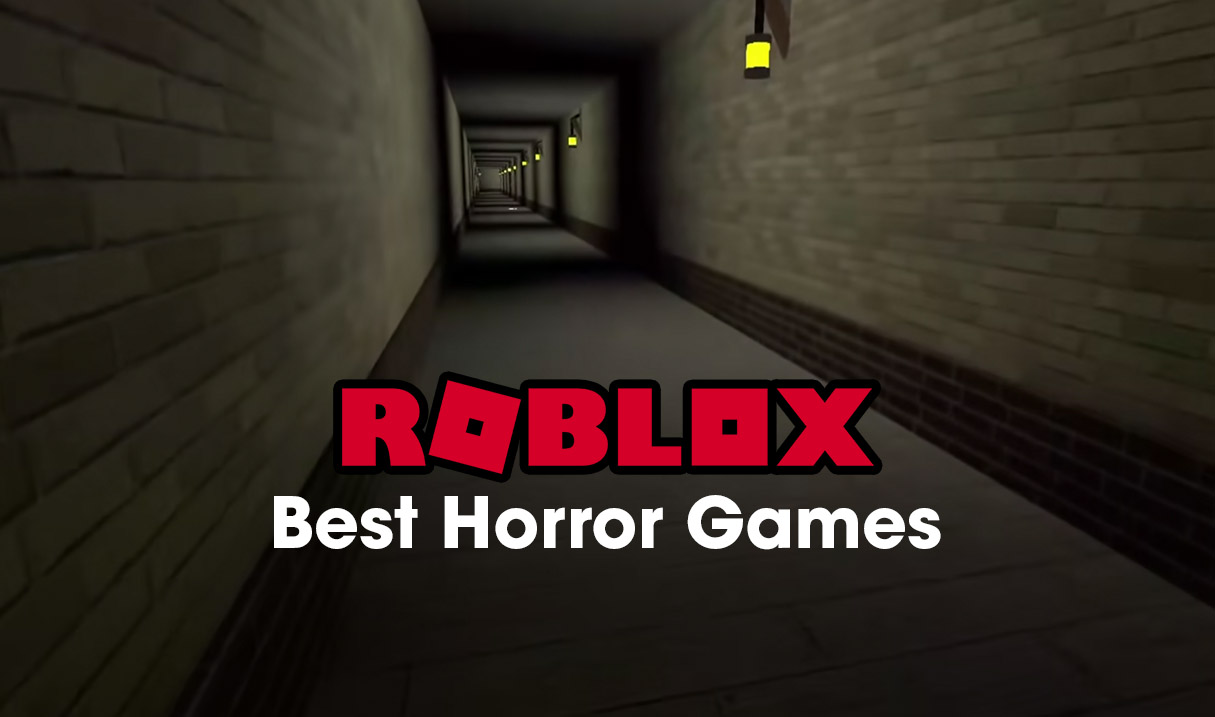 On the surface, Roblox appears to be a fun and bright game, but there's always the possibility of going into extremely terrifying levels. We've got you covered if you're seeking for the finest terrifying Roblox games to play to add a little bit of terror to your day.
Roblox has an ever-expanding catalogue of custom content, providing gamers with a plethora of fun games to play. There's something for everyone, from popular roleplaying games to button-mashing fighters.
The list goes on and on, and while most Roblox games are bright and colourful, there are a couple that delivers a frightening scare.
Most Scary Roblox horror games
These five best Roblox horror games will accomplish just that, whether you want to scare your pals crazy or just show how far fan-made creations have come.
There's something for everyone, from games that send you to examine some truly horrific houses to the scariest maze you'll ever see to a classic murder mystery.
#1 Finders Keepers
In this first-person survival horror game, you're tasked with investigating weird happenings in a family's home. Your mission as a paranormal investigator is to discover the truth about the powers that led to the family's abduction.
You'll have to cross dark rooms, find secret discs, and stay away from the demonic entity that lives in the mansion during your research. This game is full of jumpscares and surprises.
#2 Geisha
Based on the Teke-Teke Urban Legend, this horrifying game is packed with enough thrills to frighten even the most ardent horror enthusiast. Your family is nowhere to be found when you return to your childhood home. You'll be continuously looking over your shoulder as you try to avoid the Geisha as the continual buzz of creepy music plays in the background as your feet tap on the wooden floor of the house as you unravel the mystery.
With a plethora of jump scares, puzzles, and the hypnotic sensation of being followed and watched, this one will undoubtedly keep you awake at night.
#3 Alone in a Dark House
You're tasked with researching a house in Alone in a Dark House, which is comparable to Finders Keepers. Instead of being a paranormal investigator, players assume the position of a private investigator entrusted with solving a heinous murder case.
The terrifying Roblox game can be played together and includes fully voiced characters, two distinct locales, and a variety of riddles to solve. Of course, the scary killer haunts the corridors hunting for more victims, so players are never alone.
#4 Murder Mystery 2
Everyone enjoys a good murder mystery, and it appears that Roblox players do as well. After all, the game has been downloaded over four billion times. Murder Mystery 2 is a social deduction game in which 12 players must work together to find the murderer. One sheriff is responsible for catching the murderer in each game.
It's a game of cunning and trickery, so you'll need all of your wits to get through the challenges ahead. Murder Mystery 2 isn't quite as frightening as the other games on our list, but it'll surely have your pulse racing.
#5 Dead Silence
One of Roblox's most popular horror games is Dead Silence. Players must investigate the disappearance of Mary Shaw, a murdered ventriloquist who haunts the local village, in this game based on the spooky horror film Dead Silence.
The game's great music and level design are what distinguish this Roblox game. Walking through one of the game's poorly lighted passageways is an unnerving experience in and of itself. Doors will squeak and floorboards will creak, but you should be most concerned about the ventriloquist.
If you haven't already, add these five top Roblox horror games to your playlist and get ready for a night of terror.
Animal Crossing: New Horizons-How To Get The Ladder?
Welcome to our 'Animal Crossing: New Horizons-How To Get The Ladder?' guide. The Animal Crossing: New Horizons ladder is a must-have in the early stages and for visiting Nook Miles Tickets islands. Your new desolate island has several levels, so jump on the Animal Crossing: New Horizons ladder immediately.
A new gadget for the game, it's a cute expanding ladder that lets you leap to higher levels, similar to Death Stranding's but more robust. Your island will have at least one more level to locate resources and grow your community. However, you don't receive the ladder until late in the game, thus top levels on your island and others you'll visit using Nook Miles Tickets are initially off-limits.
Animal Crossing: New Horizon – Instructions to get the ladder
If you're like me and willing to do everything Tom Nook says, you'll receive the ladder on Day 4 of your island trip. First, do a few things. Here's a checklist:
Invite a new villager to your island. You should use Nook Miles Tickets as quickly as possible. After paying your relocation expenses, you may buy a ticket for 2,000 Miles at the Nook Stop terminal in Residents' Services. These allow you to temporarily travel to a smaller, randomly produced desolate island. You may collect crafting supplies, strange fruit, and more, but you may also find a castaway wanting to migrate to your island. If you notice one, just chat to them a few times, and they'll be interested. If you say yes, they'll contact Tom Nook to make the necessary preparations. At this point, I'd already recruited three new people to my island, so it's unclear whether you need three to access the next step or if one would do.
Ask Tom Nook for a bridge kit. Tom Nook must approve these newcomers before they may migrate to your island. When he gives you a bridge-building formula, the procedure begins. You'll need four log posts, four clay pieces, and four stone lumps to create it, then you may open it up. You'll have extra area for holding lots for incoming inhabitants.
Prepare new resident plots. Tom Nook promised these new island residents fully furnished houses inside and out, therefore you must construct six pieces of furniture for each family. Mr. Nook gives you fresh recipes to furnish the new residences. One of the products you'll need to manufacture involves flowers on the upper levels of your island. No ladder? Tom Nook will call when you've placed all three plots for your new tenants. He'll explain flower access and supply a ladder recipe. Then create one at Residents' Services. It requires four wood, four hardwood, and four softwood.
We hope you liked our 'Animal Crossing: New Horizons-How To Get The Ladder?' guide. Please do leave all your comments below.
Animal Crossing: New Horizons-How To Get The Shovel?
Welcome to our 'Animal Crossing: New Horizons-How To Get The Shovel?' guide. Animal Crossing: New Horizons' shovel isn't easily available. The digging tool has been a series mainstay for years, but you'll have to earn it. It's interesting that it's not part of your starting toolbox considering you use it to dig for fossils and grow trees. Despite its effectiveness, you must do several things before getting a shovel. You'll receive a fishing rod, net, and shovel right immediately, but you'll have to work for others.
Animal Crossing: New Horizons-Instructions to get the shovel
Give Tom Nook at Residents' Services five bugs or fish. Tom Nook offers a DIY Workshop after your first night on the island to help you uncover your creating potential. Residents' Services has a workshop where you may make a flimsy net and fishing rod. Tom Nook will say he'd "I admire your catches. I'm interested in local wildlife "less Don't dismiss this as friendly curiosity if you give him five bugs, fish, or a combination of both. When you give him five fish or bugs, Blathers, the museum director, will call. He wants to establish a museum on your island.
Book Blathers' tent. Tom Nook will give a tent set for Blathers, much like your own and your first islanders'. You'll need to choose a location for him and the museum.
Wait a day. Animal Crossing games need patience. Blathers will come the following real-world day.
Visit Blathers' tent. Blathers' tent. He'll be waiting for you inside. He wants your support to establish a fossil museum on the island. You can't dig up fossils without a shovel, so he provides you the recipe for one along with the new Animal Crossing: New Horizons vaulting pole.
Visit Residents' Services to create them. For the shovel, you'll need five hardwood parts and five softwood pieces. If you don't have enough, whack trees with your weak axe.
We hope you liked our 'Animal Crossing: New Horizons-How To Get The Shovel?' guide. Please do feel free to post all your comments below.
Animal Crossing New Horizons: What Are The Different Types Of Fruit & Where To Find Them?
Welcome to our 'Animal Crossing New Horizons: What Are The Different Types Of Fruit & Where To Find Them?' guide. Travel and collaborate with pals to acquire all the Animal Crossing New Horizons fruit. Your island only has one of six varieties of fruit. To obtain the whole collection, you must visit random islands in search of specimens or trade with friends. Getting everything is pleasant, and you can sell 'strange' produce for Bells. Money is useful.
Here's how to obtain all the Animal Crossing New Horizons fruits.
Apple
Cherry
Coconut
Orange
Pear
Peach
You receive one every island, but here's how to obtain the rest:
Visit islands using Nook Miles Tickets
After paying the 5,000 Mile toll from Tom Nook, you may spend your Miles on Nook Miles Tickets and other items. Purchased at the Nook Stop in Resident Services for 2,000 Miles, they enable temporary travel to another randomly produced island, which may spawn a different fruit kind along with other resources. Plus, these islands always have palm palms for coconuts. Always put your 'nuts on the beach, they won't grow anyplace else.
Collect them with friends or the internet.
If you want Animal Crossing: New Horizons fruit quickly, conduct a fruit trade with your friends. Or, post online and see who responds. Travel and see the globe! You can do this through the Airport if you have their Dodo ID or are friends on Switch.
Is there any perfect fruit?
Perfect fruit in Animal Crossing: New Horizons seems mythical. In New Leaf, you may acquire a perfect native fruit on a single tree. Perfect fruit sells for 3000 bells instead of 600, thus it's a moneymaker.
We hope you liked our 'Animal Crossing New Horizons: What Are The Different Types Of Fruit & Where To Find Them?' guide. Please do leave all your comments below.