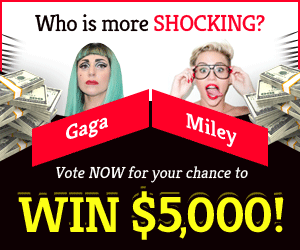 Australian-owned Westpac bank has taken a decision to charge higher interest rates on payments made via its credit cards. Customers will now have to pay more interest charges on what Westpac refers to as 'quasi cash' payments which include transactions drawn in favour of online gambling accounts.
Westpac to Levy 22.95% Interest on Cash Advances
Any payments that have been used to buy cryptocurrencies, or payments made to online gambling accounts, will now fall under the ambit of cash advances. A Westpac spokesperson affirmed that most credit card transactions are used to pay online gambling companies.
Currently, Westpac levies an interest rate of 22.95 per cent on cash advance payments made via its Hotpoints MasterCard.
Unless a standard MasterCard holder at Westpac clears their monthly balance by the due date of payment, other ordinary purchases would incur a 20.95 percent interest rate.
PGF Spokesperson Calls for Stricter Regulations
Westpac's move to increase interest rates on cash advances seems to be inspired by the UK Gambling Commission's ban on credit card payments made to gambling firms.
The Health Promotion Agency has reported online gambling as a popular activity, stating that well over half a million people aged 15-years or more participated in this activity. Indeed, with so many operators out there, it's no surprise punters are searching for new casino bonuses daily, as advertised on reputable sites such as NZCasinoClub, that specialising in the industry.
According to the commission, the ban was imposed after an in-depth research which established that a significant number of gambling addicts used credit cards to pay for their punting obsession.
New Zealand based Problem Gambling Foundation has been calling for a strict clampdown on credit card payments to gambling firms in the wake of what Britain did, along with a planned review of gambling laws in New Zealand.
Andree Froude, the spokeswoman for the PGF, opined that credit cards prompt problem gamblers to sink their teeth further in gambling when they run out of cash. Froude supports a Britain-style ban in New Zealand and considers it a much required measure to curb problem gambling in the country.
New Zealand's Internal Affairs Department to Release Review Results
Froude elucidated that the Gambling Act in New Zealand had pioneered enormous change in online gambling, ever since it was enacted in 2003. The act impacted how Kiwis engaged in online gambling in New Zealand as well as with gambling companies abroad.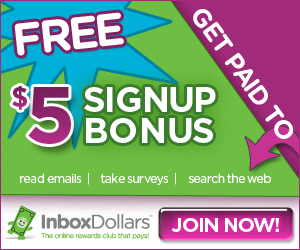 According to Froude, the results of a review of online gambling in New Zealand conducted by the Department of Internal Affairs are expected to be out soon. She also looked forward to regulatory alternatives to curb the extent of online gambling.
The PGF spokeswoman stated that more banks like Westpac should come ahead with stricter regulatory policies to help address problem gambling and help vulnerable addicts shield themselves from a further downward spiral.
Froude Calls For Measures Like Kiwibank's VGBs
Regarding Westpac's recent move, Froude thinks that it could be circumvented easily as gamblers would use debit cards to avoid paying higher interest on their transactions.
To check the rise of problem gambling incidents, Kiwibank had allowed gamblers to put voluntary gambling blocks on their cards in April 2021. VGBs would act as a deterrent to extensive borrowing that gamblers might use to feed their obsession.
According to Kiwibank's sustainability report, over 127 customers had used the voluntary block and had avoided an annual gambling expenditure of around $13,000 on average. Impressed with Kiwibank's initiative, Froude had pressed other banks to do the same.
Westpac, Commonwealth Bank of Australia and National Australia Bank have all offered VGBs akin to Kiwibank, but their New Zealand subsidiaries like the Westpac New Zealand ASB Bank and the Bank of New Zealand did not initiate any such measures.
Froude has been all in for a measure like VGBs as she feels that the tool can be an effective measure to insulate problem gamblers against gambling addiction. In her words, she would favour mass encouragement for the banks to take a step towards such a tool.
Interest Hike to Make Customer Experience Consistent
As per Westpac, the increase in interest rates was to make the experience more consistent for their customers. Other transactions under the ambit of cash advances would also comprise sending money abroad and payments made to share investing platforms such as Sharesies.
According to Leighton Roberts​, co-chief executive at Sharesies, some investors using the platform top up their accounts via credit card payments.
The terms and conditions at Kiwibank further mentioned that purchasing gambling chips or foreign cash constitute cash-like transactions.
The Australia and New Zealand Banking Group Limited had its own definition of cash-like transactions. Buying gift cards, traveller's cheques, foreign cash, wire orders, money transfers and topping up gambling accounts all featured in that definition.