How to throw a casino themed party at home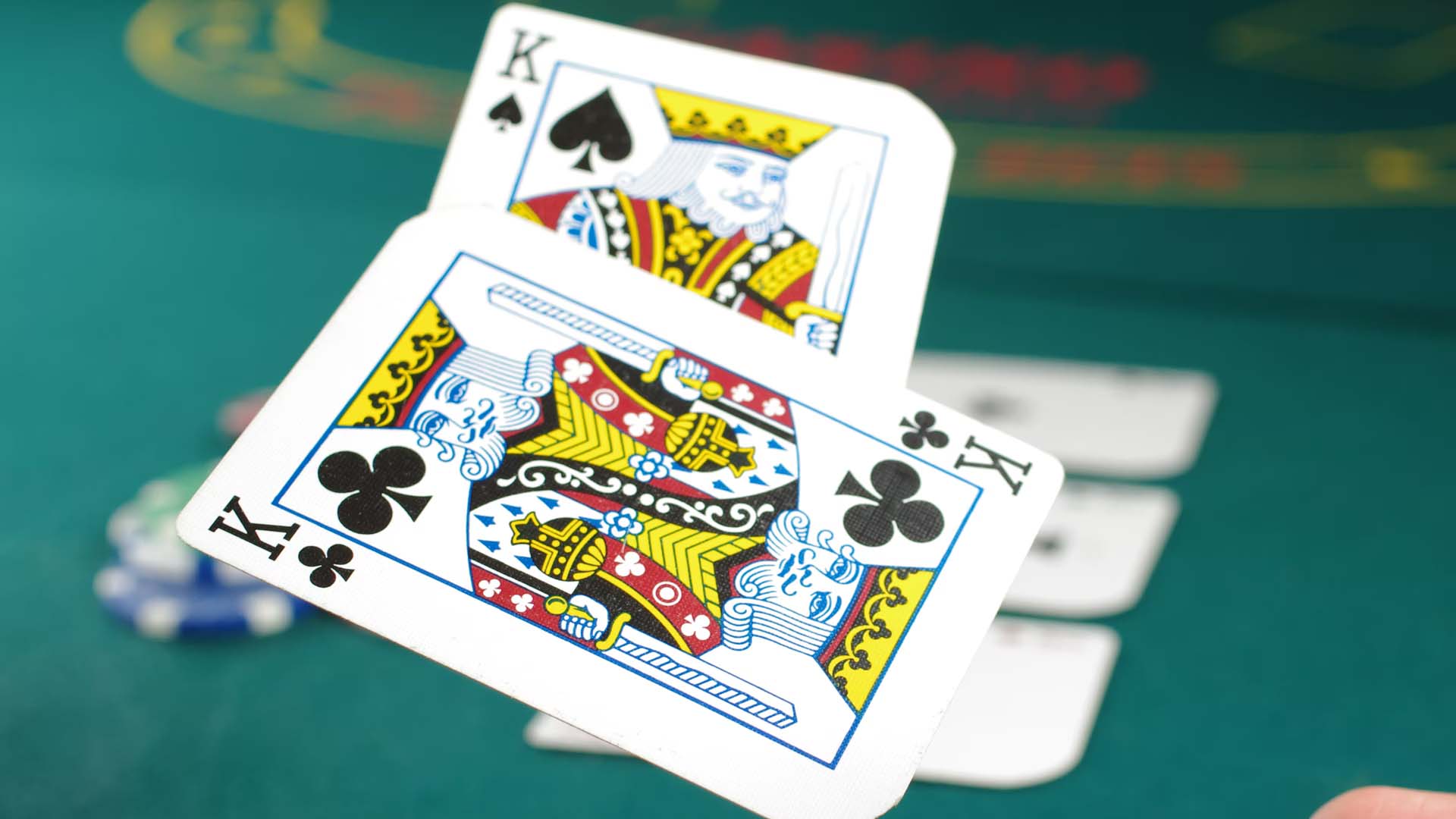 Don't let your next casino party be average. A good theme can take it from plain to being an amazing experience. Having a well-planned Vegas-like party will be a fantastic event your guests will never forget. With these ideas and tips you'll throw the ultimate casino themed party at home!
Subtheme and dress code
Of course, you can simply choose 'casino' to be the theme, but have you thought about a subtheme? For instance, a Great Gatsby-theme would be an add-on to the fun, with everyone dressing up like the Roaring 1920s style. Ladies could wear Flapper dresses, headbands and a feather boa. Men can take out their best suits and wear straw boater hats. Back in the 1920s, gambling was prohibited, so this juicy detail adds extra suspense to the party!
Take a look at the video below and you'll quickly see why a Great Gatsby Party would be an amazing experience. Needless to say, you likely won't be able to spend as much money as Jay Gatsby does in his parties, but you could opt for a party in the same style with glamorous elements.
Surely looks fun, doesn't it?
You can also go for a James Bond-style party. Think about sleek suits for men and long, elegant dresses for women. Or what about Peaky Blinders as your party concept? Have your male guests wear suits and attire just like the Shelby gang, complete with baker boy caps and tie pins. Ladies could wear long beaded dresses and gloves, wave their hair and wear (faux) fur stoles.
Regardless of whether you've chosen a subtheme or not, the dress code at your casino party should be elegant and glamorous. No sport shoes, flip-flops or jeans allowed.
Games
There wouldn't be a casino-themed party without casino games! Did you know that you can rent roulette tables, poker gear and even slot machines in some places? Have a search around your local area to see if anyone offers this.
You can also buy a reversible Blackjack and roulette layout tablecloth, some card decks and a complete poker set for an affordable price in several stores. You can hire croupiers to do the dealing work or ask some of your friends to do this on a rotating basis.
Play chips
So your guests can play more efficiently, make sure you've arranged play chips. These can be used for every game and are much easier than using actual real money. Even if all guests are playing just for fun, placing bets with chips is better to keep everything neat and tidy.
Starting guides and practice
For every single table game, print out a few practical guide sheets. Not everyone is an experienced casino player. Having useful guide sheets at the tables makes sure that new players won't feel confused or even hesitant to play at all. They'll be able to quickly learn the basics before placing their first bets.
But to make sure everyone's fully ready, it's possible to sign up at online casinos before the day of the party. Everyone can practice playing all the different games on offer at your party so they know what to do on the day. The big advantage of online casinos is that they usually offer casino bonuses to new players who sign up. These give out more bonus money to play with which can be used as extra bankroll to try out the different games. There's a range of offers available, so players are recommended to choose the best casino bonus for themselves.
Music
Make sure the music at your party is smooth and upbeat. If you've chosen a 007-theme, some exciting spy music would bring a nice touch too. Here is a playlist which is perfect to play in the background for your casino-themed party:
Drinks
Of course, you can stick to simple beers at your casino party. But why not add an extra touch by offering some of these popular drinks or stylish cocktails?
Champagne
Champagne always works, period. It radiates class and sophistication and is a great fit for a casino-themed party.
To lower the costs, you can also opt for sparkling wine and add Smirnoff Gold to it. It has ultra-thin shavings of a gold bar which is safe to consume. This would definitely bring a luxurious touch to your drinks.
Gin & Tonic
Almost everyone loves a good gin and tonic. The drink can be customized in hundreds of ways with different botanicals.
Whiskey on the rocks
This has got to be one of the most popular drinks for casinos. 'On the rocks' means served on ice. This is a stone cold classic which requires no fuss.
Vodka-Martini
''Shaken, not stirred''. It must be one of the most famous movie lines ever. It describes how James Bond prefers his vodka-martini drink, with a thin slice of lemon peel. This iconic drink is a fantastic choice for your casino-themed party.
Casino
Did you know that there is a Casino cocktail? It consists of gin, maraschino, orange bitters and lemon juice, often garnished with a cherry.
Make sure you've got the matching stemware for every drink you'll offer. A whiskey would surely look odd if served in a fancy champagne flute! Don't forget to offer some sodas or mocktails to your non-drinking friends or those who need to drive home afterwards.
Food
There is no typical ''casino food'', really. So you have carte blanche on this one. In general, a buffet is always a winner at parties. Guests can take whatever they want at any time they want.
Buffet
If you want to cut the costs a little, go for a simple buffet in which you serve foods like chicken fingers, fish sticks and French fries. Serve a few dip sauces and a couple of side dishes and you've got yourself a complete buffet. You could also go for easy wraps with different fillings and sauces.
Shrimp Cocktail
A shrimp cocktail is quite common at casinos. The reason being that people can continue playing while eating it. A shrimp cocktail is always tasty and is very easy to prepare.
Dessert
As a dessert, you could keep everything in a black and red color scheme, representing the colors of the cards in a deck. Make skewers from black and red fruits such as strawberries, watermelon pieces and blackberries.
Make cookies in the shape of dice, cards or slot symbols. Add some food coloring in red, black and white so they have the typical casino colors.
Party Props and decorations
Delight your guests with some props and decoration – all in casino-style.
Room decorations
Buy red and black balloons and place them near the playing tables, the food and drinks table and the entrance.
Buy a cheap deck of cards, punch holes in them and hang them on a string, with some space between them. You can either hang them horizontally, alongside the wall or vertically, randomly across the room.
Another cool idea is to get a casino door curtain to make people like they're actually entering a casino! Laying out a red carpet runner will give your casino party the ultimate glamorous feel. You can buy a disposable red paper ''carpet'' that's easy on the wallet.
Card glass tags
An annoying occurrence at parties is not being able to track your drink. Why not prevent this from happening by marking everyone's drink by using a card as a glass coaster? Buy a cheap deck of cards and you've made a great glass tag while staying in the casino theme!
Table decoration
Add interest to your food table by decorating them nicely – casino related, of course! A casino-related centerpiece will surely delight your guests. You can easily make a great casino centerpiece yourself and customize it to how you want it. Here is a great idea for a DIY:
Get napkins in the typical casino colors red, black and white. You can also buy paper or plastic plates and cutlery in the same colors to bring an extra casino-feel to the table.
Drinks decoration
Purchase some cheap dice and place them in the drinks you'll offer. A very fancy touch!
Once you've checked all these boxes, you can be sure that an unforgettable night is in the cards for you! Let the good times roll!
3 KingJohnnie Bonuses You Shouldn't Miss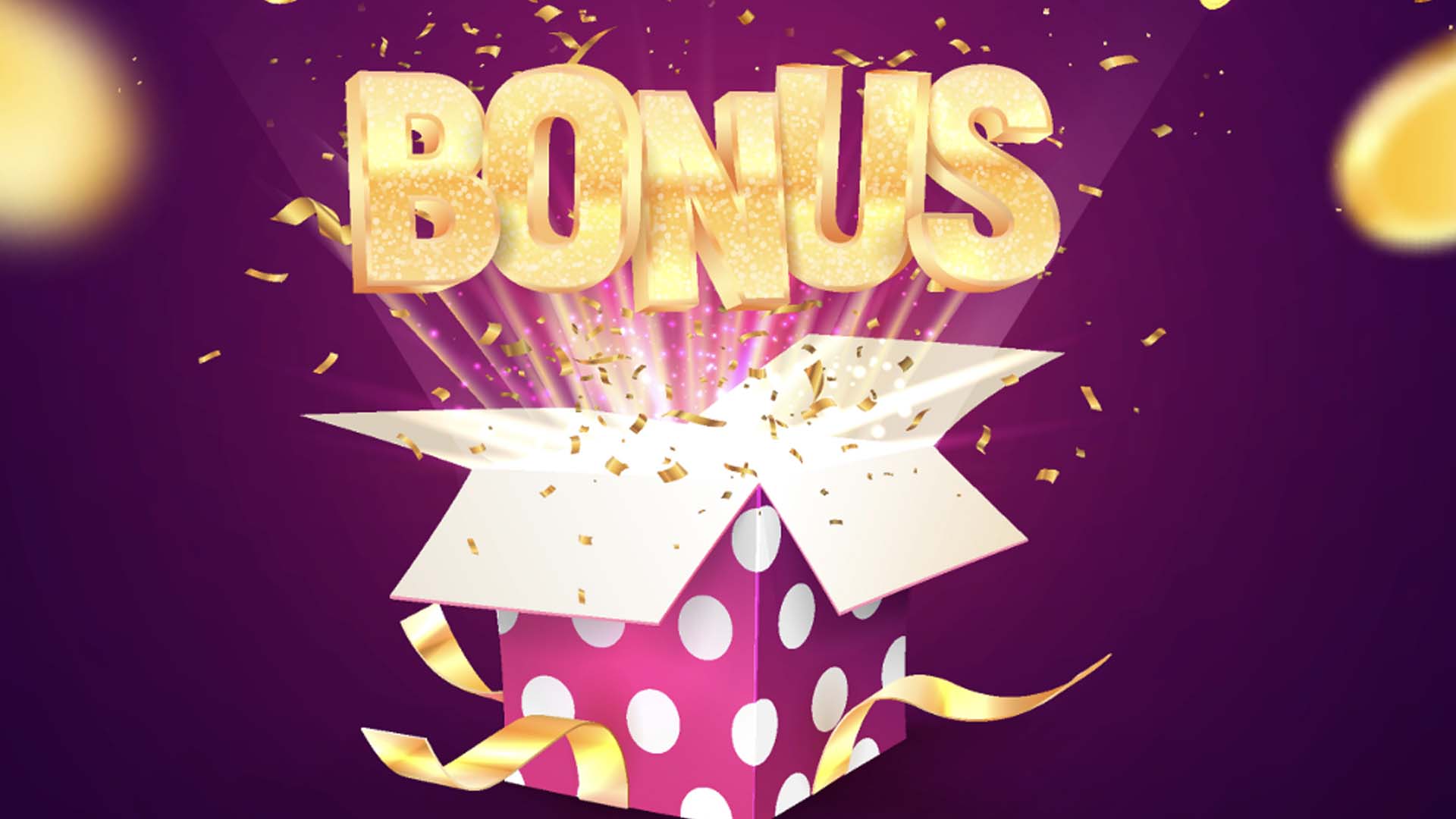 KingJohnnie Casino is the ultimate Aussie online gaming site with the best online casino bonuses for AU$ players.
Australia is ranked as one of the most straightforward nations in the world. Aussies say things directly and, for the most part, don't beat about the bush. There's no skirting around awkward conversations or avoiding confrontations.
Some people may find the Aussie way of doing things surprising, or even bizarre. But when companies want to tap into an Australian industry, they take all this into account.
When an operator wants to launch an online casino and target Australians, it will keep the typical Aussie in mind. This boils down to creating a site that plays down Vegas-style marketing hype, is easy to navigate, and has all the relevant information clearly spelled out and easily accessible. It means an excellent selection of games that appeals to Australian players and allows them to fund their accounts in AU$. It also means a great range of banking methods that works well with the payment habits of local players.
In a nutshell, we have described one of the most popular gaming sites for Australians – KingJohnnie Casino.
A quick look at the Bonuses page at KingJohnnie Casino will show you why Australians have been flocking to this site since it launched in 2020. The rewards begin even before you make your first deposit and continue month after month. Loyalty is rewarded well at this UK and Malta-licensed online casino.
Of all the bonuses on offer at KingJohnnie Casino, these are the ones you certainly shouldn't miss.
No Deposit Welcome Bonus
All you need to do is register your details to join this site, and you'll be rewarded with free spins!
You have nothing to lose and everything to gain, because this is a No Deposit Bonus. Simply put, you don't have to make a deposit into your account in order to get 25 free spins on 3 Coins Hold and Win pokies.
This bonus is given to you automatically after registration and there's no code required to receive it!
Why should KingJohnnie Casino offer you a bonus that doesn't require a deposit, you may be wondering? Casinos do this as an incentive for new players to sign up for real money play.
As with all the bonuses at KingJohnnie Casino and other online casinos, don't forget to read the terms and conditions that govern this offer. There may be limitations on the amount you can withdraw from your free spins winnings or other specific wagering requirements.
KingJohnnie Casino Welcome Bonus
We've seen welcome bonus packages in our time, but few compare to the size of this one!
KingJohnnie Casino's welcome offer is a massive $6,000 free casino cash promotion, as well as 200 Kash Spins.
This offer is spread over your first 10 real money deposits at the site, and each deposit is met with a match deposit bonus and 20 Kash Spins.
The Welcome Offer is divided as follows:
1st deposit: 100% match bonus up to $1,000 + 20 Kash Spins
2nd deposit: 100% match bonus up to $1,000 + 20 Kash Spins
3rd deposit: 70% match bonus up to $700 + 20 Kash Spins
4th deposit: 50% match bonus up to $500 + 20 Kash Spins
5th deposit: 40% match bonus up to $400 + 20 Kash Spins
6th deposit: 40% match bonus up to $400 + 20 Kash Spins
7th deposit: 40% match bonus up to $400 + 20 Kash Spins
8th deposit: 40% match bonus up to $400 + 20 Kash Spins
9th deposit: 50% match bonus up to $500 + 20 Kash Spins
10th deposit: 70% match bonus up to $700 + 20 Kash Spins
Johnny Jewels Loyalty Programme
Loyalty programmes are one of the effective way to maintain players and KingJohnnie knows this. Grab this opportunity with two hands because you won't find one like it every day!
Play all your favourite casino games at KingJohnnie Casino and start getting rewarded from the first spin. You'll collect Jewels along the way and grow your Tier. Use your Jewels to buy Treasures such as bonuses, free spins and cash prizes. Every $20 that you deposit into your account will earn you five Tier Points and five Jewels.
Move up the loyalty ladder from Topaz, through to Sapphire, Emerald, Ruby and Diamonds levels. The higher you climb, the better the rewards – bigger multipliers and benefits, more Jewels to spend in the Treasure Chest and lots more!
What happened to Casino Mogul Ted Binion's money?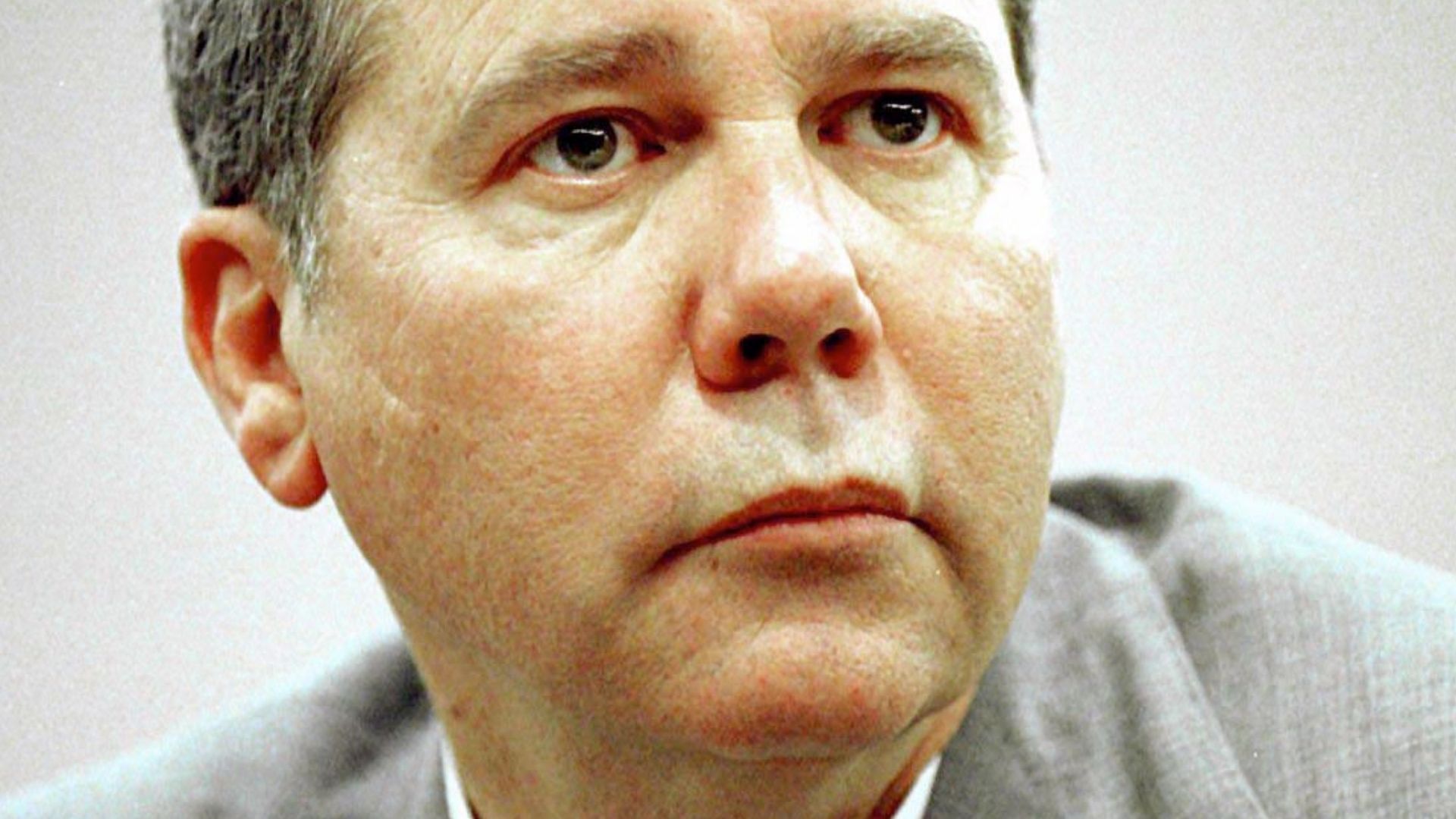 What happened to Casino Mogul Ted Binion's money?
Investigators have been working on the murder of Las Vegas casino mogul Ted Binion for more than two decades, but the case remains unsolved.
On Dateline's What Happened in Vegas segment on January 14, journalist Keith Morrison will review Binion's 1998 death.
As Ted Binion, Lonnie Theodore Binion was born on November 28, 1943 in Dallas, Texas and rose to prominence as a gaming executive and philanthropist.
The Binions were suspected of being involved in a lot of illegal activities behind the scenes.
In September 1998, Ted, 54, was found dead in his Las Vegas residence.
What was Ted Binion's cause of death?
Ted Binion found dead on the floor of Ted's Las Vegas estate property on Rancho Drive and Charleston Boulevard on September 17, 1998.
He was found dead by Sandy Murphy, his then-girlfriend, who called 911.
In the bathroom, she found an empty Xanax bottle and heroin paraphernalia, indicating that he died from an accidental overdose or suicide, according to the woman who claims to have found him.
Ted was depressed, according to Murphy, since he had lost his gaming licence earlier that year, allegedly due to his family's participation in organised crime.
Xanax and heroin were found in Ted's body two weeks after his death, testing results revealed.
Ted's friends and family, on the other hand, were doubtful because they knew he only used Xanax to quit heroin and would not have taken them together. Furthermore, he preferred to smoke rather than take heroin.
Binion and Murphy had a rocky relationship, which made Murphy suspicious.
She was having an affair with Rick Tabish, a friend and business associate of his, whom he paid a private investigator to locate before he died.
In March 1999, the cause of Binion's death was determined to be homicide, and two months later, according to the Los Angeles Times, Murphy and Tabish were arrested for his murder.
They were convicted and sentenced to life in prison in 2000, however the decision was later reversed on appeal in 2004.
Was Ted Binion's money stolen?
After Ted's death and subsequent incarceration, Bonnie, Ted's daughter, received a share of his vault's silver.
Private investigator Tom Dillard relied on her testimony as a witness to Sandy's criminal conduct.
Sandy "threatened to hit me a lot of times," according to Bonnie. She'd certainly get in my face if she tried it. She'd shout at me for sure…
"At first, she started doing it in front of my father, and then she started getting where she would wait 'till he was gone and start speaking for him and putting me in a really bad position."
Most of Ted's vault's riches, according to sources, have remained unclaimed in the courts.
However, Ted's estate has been accused of concealing large sums of cash and priceless gems, although no proof has been shown to support these claims.
In addition to the vault's contents, Bonnie was entitled to a sizable chunk of her father's estate.
Why is New Zealand's Online Casino Market Rising Rapidly?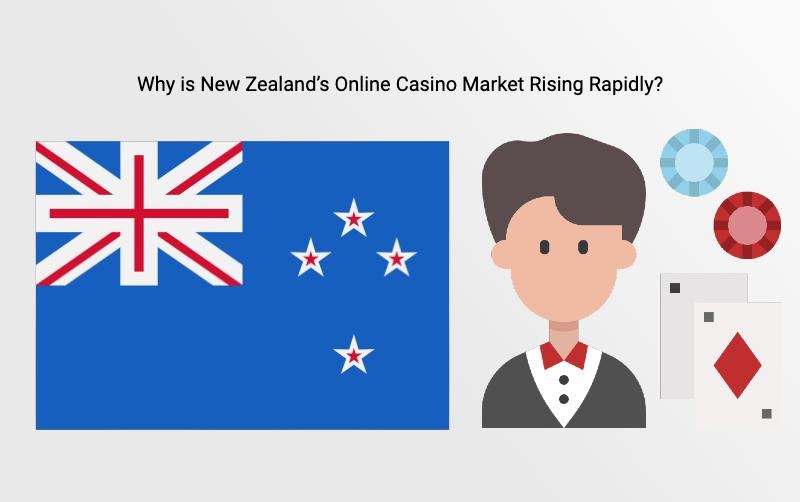 The internet has become man's second best friend and this has become even more evident in times of lockdowns, curfews, and restrictions. People have turned to the internet to purchase their books, buy their supermarket products, order food, and watch films. One of the industries that has been heavily impacted by both land based lockdowns on the one hand, and virtual openings on the other hand, is the global casino market. Casinos were among the first venues to be shot down due to corona, giving regular players even more incentives to join online casinos instead of their counterparts. But there's more, corona has been partially responsible for the shift to online alternatives, but the rise began a long time before corona hit in.
One of the markets that has been affected the most is New Zealand's gambling market. While there are no local online casinos, playing at offshore internet casinos is allowed which explains why more and more New Zealanders have found their way to online casinos. With online casino websites virtually opening their doors to players based in New Zealand, there is an increasing number of options available to players from down under. Today we'll dive into one of the most interesting markets in recent years for online casinos.
Filling up the gaps
When we talk about the best places in the world for online gambling, we don't immediately think of New Zealand as other countries like the United States, the United Kingdom and even Australia would cross our mind first. Although understandable, you might just want to reconsider this and put New Zealand on your list as well. With only six land based casinos operating in the country, there are still plenty of gaps to fill in one of the world's most isolated nations. The New Zealand online gambling sites have been capitalising on this in a fast pace and are trying to make up for the geographic shortcomings by offering casino games to anyone who is of legal gambling age. Thus, with a large number of players entering the virtual casinos every day, the number of online gambling sites in New Zealand is increasing and it's easy to see why. Online casinos are just filling up the gaps.
People pushed towards online casinos
In addition to other gambling activities and traditional casinos, online casinos have taken over the gambling industry in most parts of the world which also includes New Zealand. Over the years, with the increasing use of the internet, players have been looking for more convenient and flexible options to gamble from the comfort of their homes, which not only gave the players easy access but also gave them the freedom to gamble wherever they wanted. This has become even more visible in times of covid with NZ being one of the most restrictive countries in terms of corona measures. Borders were closed several times with complete cities entering in lockdown when a single new corona case was detected. This also meant that the few land based casinos in the country were shut down most of the time, frustrating a lot of people who are looking for some entertainment and thrills. Luckily, both entertainment and thrills are widely available in online casinos as well.
Local laws allow offshore websites
Interestingly enough, online casinos on the whole are not allowed in NZ, local casino websites that is. At the same time New Zealanders are not held back to try their luck at offshore websites that work with foreign licences. A lot of the casinos available on the internet — predominantly the ones based in Europe — have shifted their attention to relatively new markets with high demand of online gaming such as New Zealand. Although there is no such thing as an online casino with a local NZ licence, people who reside in the country are not restricted to play online. This gives players from New Zealand plenty of options to choose from with the only drawback being that they'll need some extra time to get familiar with foreign brands they haven't heard of before. Luckily, there are lots of industry experts that share their thoughts on the New Zealand gaming market and the top rated operators in New Zealand. This usually includes full guides, reviews, and helpful blogs, giving players a complete source for everything about gambing in New Zealand.
Kiwis love gambling
As for New Zealand's interests in making a wager, nearly 80% of the population engages in some form of gambling. This partially explains why NZ has become one of the top countries for online gaming in recent years, especially when taking the English speaking nations into account. So, if you are a player looking for online gambling options in New Zealand, you will find several online casino options for you to enjoy, although most brands will be brought to you from European countries such as Malta. The most popular casinos from Malta offer a high level of player protection as the sites are fully certified and regulated by a governmental body that is highly accredited in the entire European Union. In addition, NZ gambling websites provide you with reliable banking options so that anyone can manage their casino account safely and reliably. In times that visiting a real land based casino has become awfully difficult for New Zealanders, online casinos are doing their best to compensate for all the casino lockdowns and restrictions.