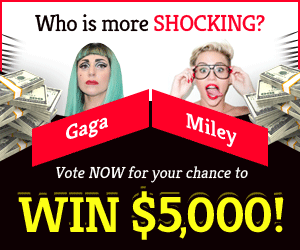 Sport betting is one of the most popular forms of online gambling and countless sites are offering this service. Choosing the best sports betting site for you, takes time and effort, as well as careful consideration.
In this article, we'll discuss how to choose a sports betting site and what to focus on when assessing the qualities of such sites. We'll cover the needs of both small-time players and high-rollers who are looking to win big.
Make sure it has Proper Licenses
The first thing to look for in a sports betting site is the proper licenses that will guarantee that the bets are fair and that the winnings will be paid out. The casinos are usually licensed by the governmental agencies based in the offshore territories that allow gambling. Gambling sites offer easy access to their licensing information as proof of how trustworthy they are.
Sometimes, platforms without proper licenses offer better deals and better rates than those with a license. It's a risk not worth taking and it's best to stick to trusted betting sites even if your winnings will be a bit smaller.
Look for Online Reviews
When looking for the best sports betting sites, a player should rely on the online reputation the sites have generated. There are plenty of resources online that allow players to create their own reviews of the betting sites they've used. These can go in-depth into the quality of service, the return to player rates, and the customer support system the betting site offers.
It's also useful for betting site users to leave their own reviews after they've used the site. This creates a valuable resource for others who plan to use the site in the future.
Good Customer Services
One of the most important features of an online betting site is its customer support. Betting online always comes with a certain risk, since you can't physically visit a casino when a problem arises. This is why it's crucial for the players to be able to use reliable customer support.
The players need to be able to contact the customer support system using emails, phone calls, and chats. The support should be available at all times and it should be staffed by experts that can quickly solve your problems. This is especially true when it comes to issues relating to payments.
Different Payment Methods
Sports betting sites should provide a variety of different payment methods. That way they attract different players and provide convenient service for everyone. It's especially important for players based in regions of the world that limit some payment methods.
The most common payment methods include e-wallets, bank accounts, debit cards, and crypto-wallets. All of these have their upsides as well as downsides. They differ in terms of how long it takes to deposit the funds and how large the fees are. A player should use at least two payment methods so that they can have a backup.
What Kind of Bonuses Betting Sites Offer?
Most betting sites offer bonuses as a way to promote their services and reward loyal players. Take advantage of these if you can but keep in mind that bonuses aren't free money. They come with wagering requirements that a player needs to meet in order to withdraw funds from a betting site account.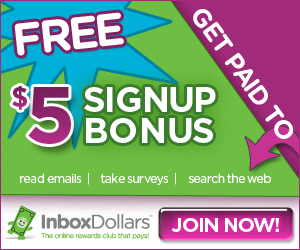 In many cases, these are set rather high and the bonuses aren't worth it for players that plan to use them. It's better to skip bonuses that you can't withdraw than to get stuck with them.
What Sports to Bet On
Another important thing to consider when choosing a betting site is the sports that you can bet on. It's best to look for sites that allow you to bet on as many sports as possible. However, there are also smaller betting sites dedicated to niche sports. These usually offer more complex betting options and often higher yields, but only for a small group of sports.
If players plan to bet on only a few sports they are familiar with, these small sites can be fine. It's always a good idea to have options available and to be able to expand your betting options once you're ready for it. Niche sports that don't have that wide a following are often fun to bet on since they have a small but dedicated fan base. The returns on these bets are also often higher than those on the big league.
What Kind of Bets You Can Make?
There are many different bets you can make on a sports betting site. It helps to know what kind of bets you're planning to make before you choose the site to use. However, even if you don't yet know what kind of bets you'll be making, the betting sites with the widest array of options are usually the best.
The simplest bets out there are about who's going to win but you can also bet on exact scores and almost every other detail of the game, including injuries, substitutions, and the team line up and most betting sites allow the players to suggest their own bets.
Cashout Options
A cashout option allows the player to cash out of a bet before the game they are betting on is over and take out a portion of their winnings depending on the score and their chances of winning. This helps the players cut their losses early on as the game isn't going well for them.
It's a very useful feature for volatile bets. That's often the case with betting on sports since there's nothing a player can do to affect the outcome and it's useful to have a way out. Look into the cashout option before choosing a betting site. Betting sites with a more generous cashout option are a good way to go if you're betting on risky games.
It's OK to Change Your Mind
In the end, a player can't really know how good a betting site is before they use it. Sometimes a site can look good on paper and end up disappointing you, once you've tried it for real. There's nothing wrong with this and it's OK to change your mind.
It's important, however, for a player to assess a site based on its features and not their luck while using it. Some players would give up on a betting site because they had bad luck betting on it. Try to realistically assess your bets when making decisions.
Conclusion
There are plenty of betting sites out there and players need to take their time when choosing the one that suits them. It helps to know what kind of bets you plan to make and what sports you want to bet on. Make sure that the site is reliable and that it has all the proper licenses and good customer support.
Take the time to learn about the cashout options and the bonuses a betting site provides before choosing to use its services. That way you can use the full range of options it has to provide and get the most out of the experience. There's also nothing wrong with trying a site out and changing your mind about it.