How to catch Ditto in Pokemon Go (July 2021)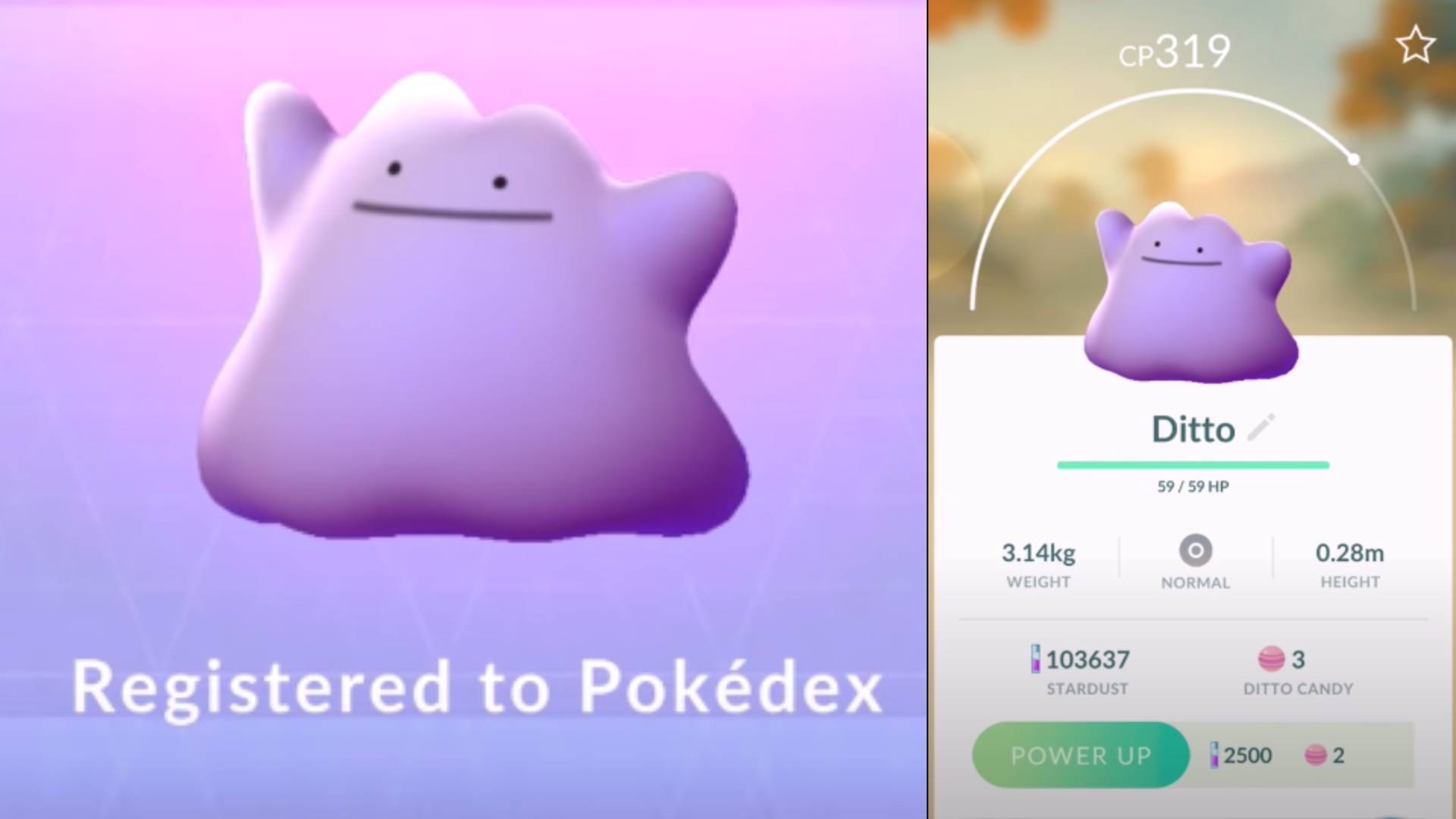 How to catch Ditto in Pokemon Go
Catching Ditto in Go isn't an easy task. Ditto is capable of shapeshifting and disguising as other pokemon which makes it tougher to get one of them.
One way is to scatch every Pokemon listed below that you come across in the overworld. In order to get Ditto, you need to catch at least a few characters across the map and hope it reveals itself as Ditto. 
Niantic has retired both Paras and Bidoof from Ditto's roster, and the Kanto bug was replaced by Gen V Dark-type, Purrloin.
What Pokemon can be Ditto? Ditto disguises in Pokemon Go (July 2021)
These are all the current Ditto disguises. If this listing changes ahead we'll make sure to update you with any new additions or 'mon that are rotated out.
Ditto Disguises in 2021
Hoothoot
Spinarak
Hoppip
Remoraid
Whismur
Gulpin
Numel
Foongus
Purrloin
Useful tips for Catching Ditto in Pokemon Go
There are some useful tips Trainers can follow to catch this amazing character Ditto in the world:
Incense can be used to increase spawn rates. Travel around and catch every monster that's on the list above. Wait for a special event that increases Incense from 60 minutes to three hours to get the maximum effect.
Even if you are only casually looking at the overworld while at home, make sure to use the Nearby tracker feature which lists Pokemon that are close to you. If any of the above 'mon appear, click them and head to their location on the map.
Once a day, throw down a Lure at PokeStops. Look for any of the monsters on the list and catch every single one of them to increase your chances of catching Ditto.
Join a local Pokemon Go group on Facebook or Reddit. Players and friends will often share when a Ditto has been spotted, and other Trainers can go to that location for a limited time and find it.
Dittos are not unique to an individual player. If you or a friend finds a Ditto disguises as a Pokemon, the other player can also catch it if they can get to it in time.
Dead by Daylight codes For December 2021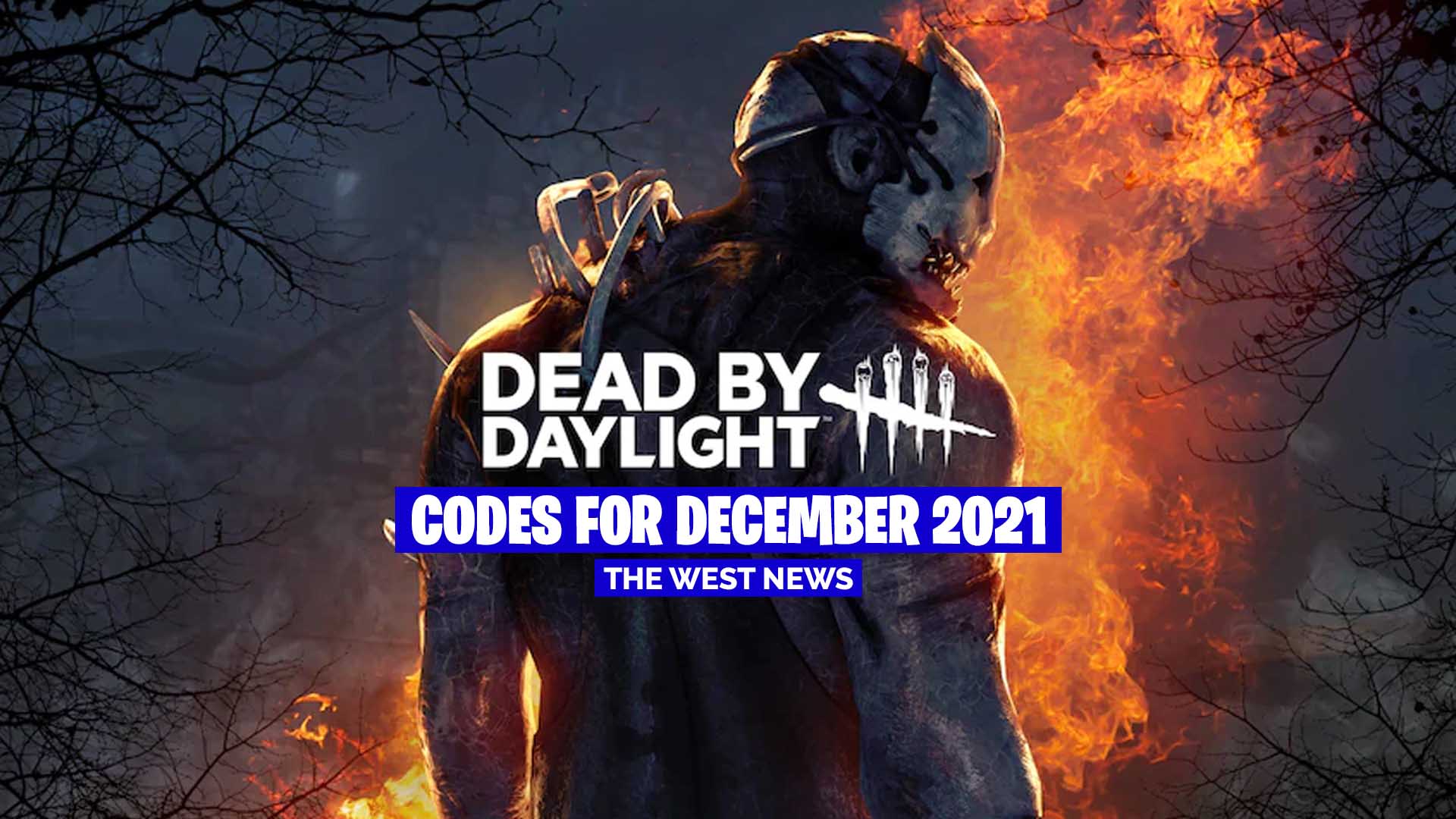 Using Dead by Daylight coupons might get you free Bloodpoints, cosmetics, and Charms. There are several DBD codes available in December 2021, some of which never expire.
Dead by Daylight codes (December 2021)
Listed below are all of the Dead by Daylight codes redeemable in December 2021. These have all been tested in-game and are confirmed to work as of December 3, 2021.
| | |
| --- | --- |
| Dead by Daylight Code | Rewards |
| EASYASABC | 150,000 Bloodpoints |
| HOHOHO (NEW) | 100,000 Bloodpoints |
| INSERTCOIN | Arcade Classic Charm |
| NICE | 69 Bloodpoints |
Dead by Daylight codes that never expire
| | |
| --- | --- |
| Dead by Daylight Code | Rewards |
| PRIDE | Pride Сharm |
How to redeem Dead by Daylight codes
Below are the instructions below to get all the Bloodpoints:
Once in DBD, hit 'Store' from the main menu.
It will appear. Right at the top of the screen is 'Redeem Code'. Press it.
A new UI window will appear. Input your code here.
If you successfully redeem an item, it will appear in the bottom-center of your screen for a few seconds.
Genshin Impact Codes For December 2021: How to get free Primogems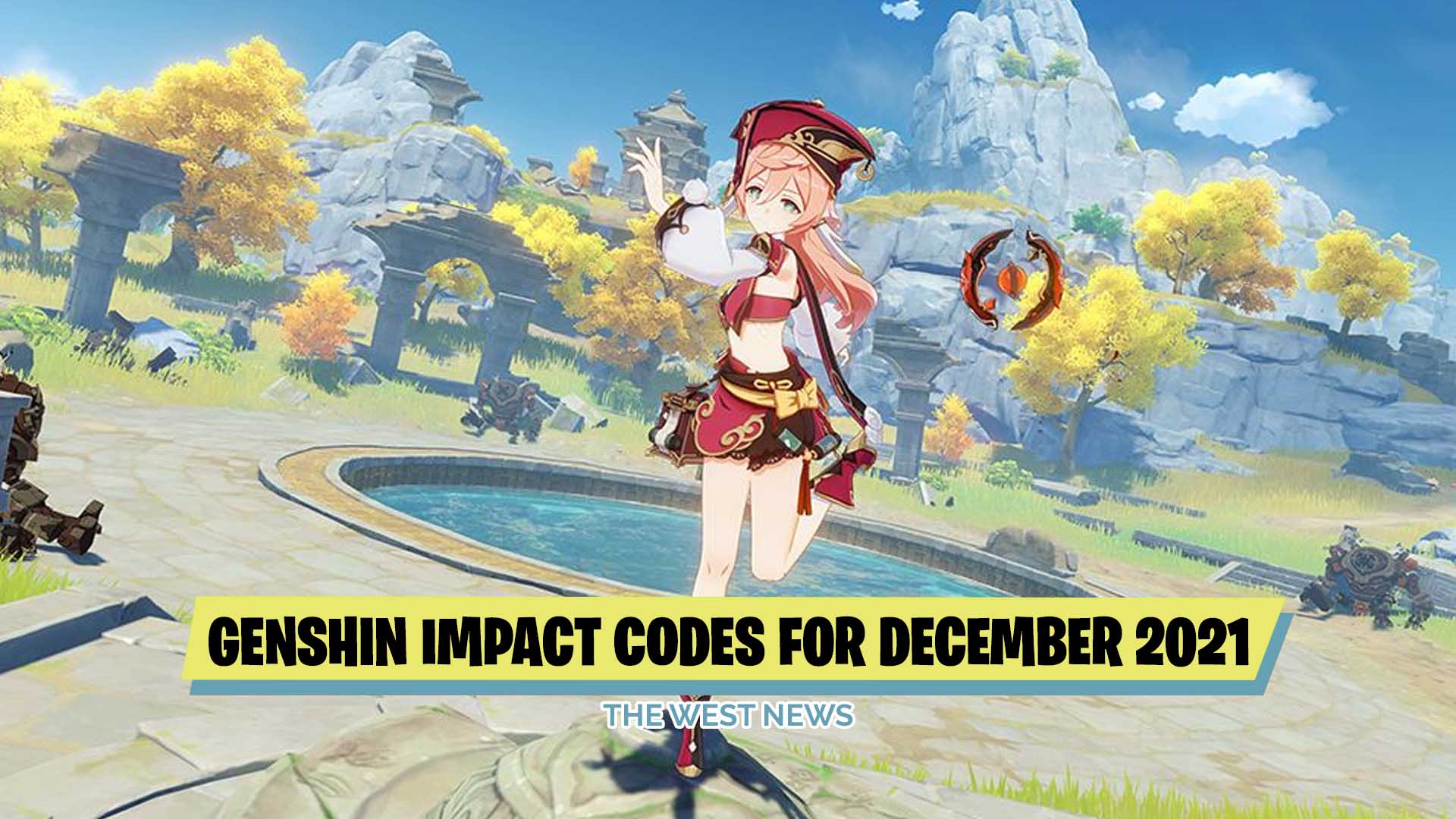 Free Primogems, Wishes, and Mora in 2021 with Genshin Impact codes. December is no exception, with exciting rewards for those wishing to simplify their gaming experience.
Genshin Impact codes are a great method to gain free in-game currency and things without spending any real money. Free Primogems, the game's premium currency, are especially sought after. These freebies sometimes include Mora and Character EXP Materials.
Genshin Impact codes For December 2021
| | |
| --- | --- |
| Promo Code | Items |
| BSPD3ZRXU985 | 10,000 Mora / 60 Primogems |
| GENSHINGIFT | 50 Primogems / 3 Hero's Wit |
| ETNU2DN5NZRR | 60 Primogems /4 Hero's Wit |
The above codes will provide you with Primogems, Mora, and character experience. Not bad for a quick job. Prime Gaming also offers added benefits.
How to redeem Genshin Impact codes for PC and mobile
To get these codes, you must first reach Adventure Rank 10. Your daily commissions and main/side tasks can help you get there quicker.
Once you've attained Adventure Rank 10, go to the Genshin Impact official website on PC and do the following:
In the upper right of the screen, click the 'Log In' button.
Choose the server you want to play on.
Enter your character's nickname (or in-game name).
Enter a redeemable code and click 'Redeem.'
How to Enable 60FPS in Pokemon Go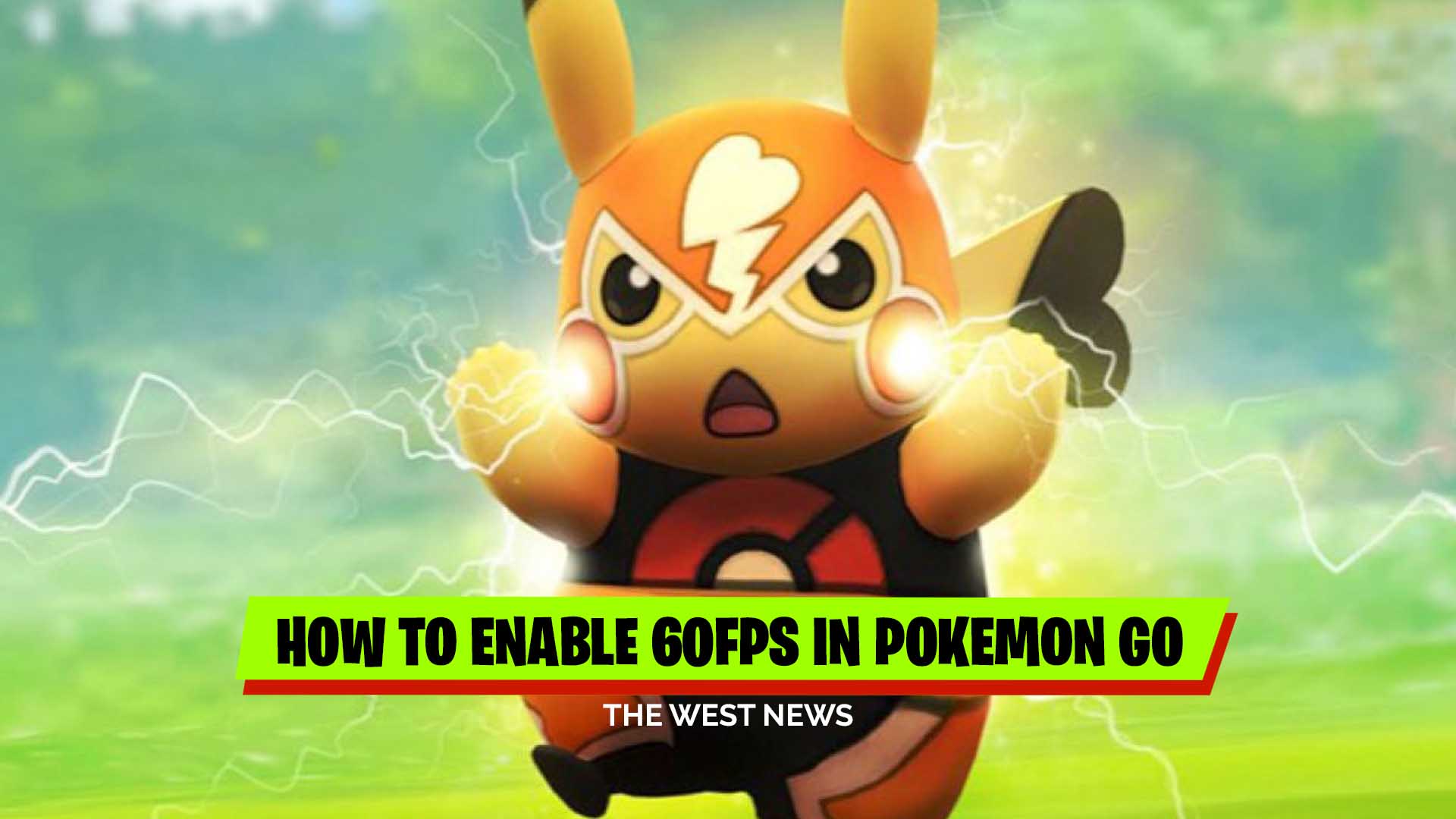 Players can now play Pokémon Go on their iPhone at 60fps/120fps. Due to an iOS update that includes a new option to enable a higher frame rate on supported iPhones. If you've played Niantic's popular mobile game, you'll know how sluggish the iPhone may feel at times.
How to Enable 60FPS in Pokemon Go
Previously, the iPhone version of Pokemon Go had a frame rate limit of 30 frames per second. Trainers can now unlock it to match their device's natural refresh rate, thanks to the 1.191.0 release on December 3. Android users will already have a higher FPS depending on the device they are using.
The framerate for the iPhone 13 Pro and iPhone 13 Pro Max will be increased to a stunning 120FPS. Other models, such as the 12, 11, and X, will run at 60FPS, which is a significant increase.
Older models, including the iPhone 8 Plus, can now run Pokémon Go at a higher refresh rate, although performance on such smartphones won't be less smooth due to aged hardware.
Android phones have long been able to play Pokémon Go at a higher refresh rate, Now Niantic is putting the iOS version on par with the Android version.
New version 1.191.0 includes greater refresh rate compatibility for Pokémon Go. To enable it out, go to the App Store and upgrade the app to the most recent version. The feature is disabled by default. Open the app and tap on the Poke ball to enable it. From there, navigate to Settings > Advanced Settings and enable the "Native Refresh Rate" option.
let us know if this has improved your gaming expereince.