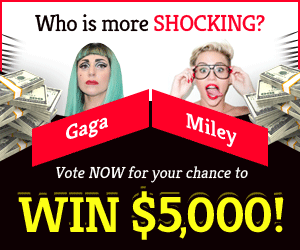 Fire Emblem Warriors has a large cast of memorable, one-of-a-kind characters. Some of these characters are not immediately accessible & must be unlocked before they can be added to your roster. These individuals are often referred to as Secret Characters. In Fire Emblem Warriors, all of the Secret Characters may be unlocked by following the instructions in this guide.
The Secret Characters
Out of a total of 23 characters, Fire Emblem Warriors has three hidden characters called Secrets. We have provided a list below with the names of these characters:
Unlocking Lyn
On the game Fire Emblem Warriors, Lyn may be unlocked within the fourth history mode map. You will need to complete the game's narrative mode at least once. Then you will reach your objective of unlocking Lynn in order to access this map in the first place. In addition, you will need to have unlocked Lynn. After then you have to make it all the way to the castle on the right side of the screen by overcoming any obstacles that you encounter along the route.
In most cases, you will be given a choice between two different challenges. One that is less difficult and ranges from level 25 to level 35. Another that is more difficult and ranges from level 50 and above.
When you have successfully completed the obstacle in front of the castle and made your way to it. Lynn will come out of the right side of the room. After you have completed her challenge, which is a level 37 fight. After that you will be able to access the enemy within the castle. However, in order to do so, you will first need to pick her. If you are successful in completing this level 45 challenge. You will get Lynn as a playable hero in all of the Fire Emblem warriors modes.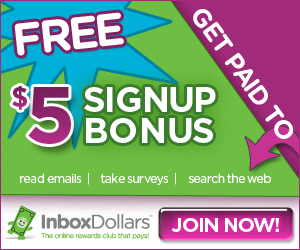 Unlocking Celica
In Fire Emblem Warriors, you may get access to Celica after completing the fifth history mode map. You have to complete the narrative mode at least once before you can acquire this map. In contrast to the other maps, this one gives you the freedom to choose any challenge, regardless of its location.
Your initial objective is to prevail over a few tests up till Celica shows up in the southern region. When she does this, she will be encircled by floating eyeballs that will prohibit you from approaching her. You must first complete all of the tasks that are next to these eyes in order to make them vanish. After you have done so, you will be able to engage in the level 35 fight that is located next to her.
From this point forward, you will need to continue destroying other foes on this area. Until a total of three distinct foes arrive with those eyeballs around them. Carry out the same actions as previously and vanquish any foes that are flanking the eyeballs. Especially, in order to get access to those challenges. After prevailing over the first three, the confrontation with the possessed darios will become available as the game's conclusion.
These early obstacles vary from level 35 to level 50, while the ultimate confrontation is a challenge of level 54. You will be able to choose Celica as a playable hero. This will be in any and all of Fire Emblem Warriors' modes if you have successfully completed this fight.
Unlocking Anna
Anna, a character that appears in many games in the Fire Emblem series, is a new addition to the roster of the Fire Emblem warriors video game thanks to her existence in the warrior's realm. The Fire Emblem awakening image has to be finished in its entirety in order for Anna to be unlocked. To accomplish this goal, you will need to gather all of the animals related with it, giving you a total of 20 memories.
The narrative mode is responsible for providing fifty percent of these recollections. During the fight, pausing the menu that contains information on Anna will provide you with hints that are sometimes specific and other times more general to how to make Anna arrive.
For a total of eight, you will need to collect the first and second Ana memories from missions two, three, four, and five. After that, you will need to collect the first memory from mission 12 and the second memory from mission 13 to complete the game.
Keep in mind that in order to get the second memory, you will need to first finish the game's narrative mode at least once. In addition, keep in mind that in order to obtain the second memory, you will need to accomplish that particular fight on the hard or crazy difficulty setting.
That accounts for fifty percent of the memories, while the remaining ten are found on the first history mode map. You are going to need to retrieve every memory that can be found on this map. In order to do this, you will need to complete and satisfy the prerequisites for her to appear on the map as a store a total of two times throughout the course of five fights.
As soon as you finish this artwork, Anna will become an additional task on the first history mode map. This will be a level 80 task, and it is widely considered to be the most challenging fight in the game.