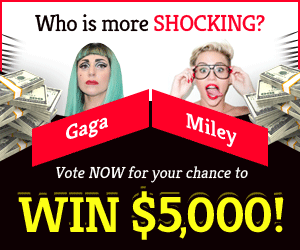 Welcome to our 'Far Cry 6: What Are Special Operations?' guide. This Far Cry 6 guide page contains the most crucial information about Special Operations. We cover how to initiate special missions, their broad aims, how to accompany transported PG-240X containers, and the prizes for accomplishing them.
Far Cry 6: What are these special operations exactly?
Special Operations are large-scale operations that may be replayed numerous times on distinct maps, with the operation failing if you leave too early. A single special operation should take you 20-30 minutes to complete. For higher rewards, repeat the process on different difficulty levels. A PG-240X container is needed to evacuate the region.
Special operations let you to employ all of your campaign-earned weapons, gadgets, gear, and Supremos. The greater your character's rating, the better your chances of accomplishing a tough special mission.
Special operations may only be used while online and linked to the game's servers. They can be completed alone. However having a partner may make the process simpler.
Far Cry 6: How to start an operation?
Visit Lola in guerilla hideouts to launch special missions. They are Montero Farm, Patriotas Peak, and Camp Maximas in Valle De Oro.
Special Operations will appear after conversing to Lola. You have options here:
Opt for a particular operation – Each operation takes place in a different location, but they all aim to retrieve the PG-240X container.
You may start with standard difficulty, but you can unlock greater difficulties called mastery levels.
Difficulty increases the player's disadvantages. For example, the PG-240X container may heat up quicker, and you may have less lives.
Optional co-op with a buddy or a random person discovered through matching.
Far Cry 6: How to find PG- 240x during the operation?
The inability to use a map to confirm your location is one of the most difficult aspects of special operations. Only use maps found in the mission. The first one is in the outset, and there are others in various frequented spots. When looking at the map, note the following mentioned below: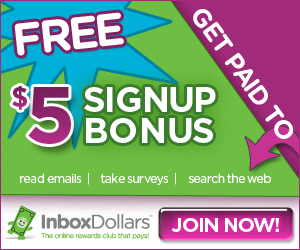 the main travel direction- use a compass to check your route.
Paths and smaller sites along the road – During operations, you may visit extra regions and complete side tasks like discovering treasure containers or rescuing rebels.
the primary target is the PG-240X container.
You may run across patrols or predators on your journey to the goal (e.g. crocodiles or eagles). Ambush opposing troops, but don't warn all foes too early, since this would complicate the job.
Always aim for the broad region containing PG-240X. Due of the high security, some scouting may be beneficial. Identify any visible opponents, alarms, and security cameras. You should also try to disrupt any security systems, since else an alert would summon reinforcements, including helicopters, which are difficult to destroy.
During recon, find the FND commander. To receive an access card, you must kill and search him.
You must discover a massive refrigerated box containing the PG-240X weapon. Use the card to open the crate and remove the contents.
Far Cry : How to escape with the PG-240X during the operation itself?
The PG-240X container must not overheat or it may explode, killing you and failing the operation. The device's current temperature is shown by big lights following removal from inventory. You don't have to travel with the container always open. During combat, you may conceal it in your inventory and then re-select it from the weapon wheel.
The container only warms up in the sun. That you should seek refuge and travel in the darkness whenever possible. This should keep the container warm.
Plan your route back, since you must return to the starting place. Look for shade and places to chill the container (more about that below). Even while shooting adversaries and evading their fire, keep an eye on the container.
Sadly, hiding in the shadows won't cool the container down. Water is the sole way to cool the PG-240X container.
Look for the water droplet indicator on the radar. Small water tanks or barrels. Using these will reset the container to its original condition, turning off all temperature lights.
Returning to the start position isn't enough to complete the special procedure. You must protect yourself and defeat all adversaries in the region. Listed below are some tips for guaranteed success:
Before the enemy approach, look for some dark places to hide. If an adversary tosses a grenade at you, you may be encircled or forced to shift positions.
Use a silenced weapon as long as you can to avoid detection. Only use heavier weaponry once found.
Check enemy locations via radar. They may attack from several angles, so keep an eye on your back.
At least one helicopter will enter the fray. This is best accomplished by grounding the helicopter with the Volta supremo and eliminating the crew before it re-appears.
A cinematic shows you departing the operation area and the summary screen appears if you survive the combat.
Far Cry 6: What are the rewards for completing special operations?
Certain prizes need special procedures. You'll get the Overheated accomplishment for finishing your first special operation, plus the Stay Cool, Hidden Cash, and Termination Phase trophies for particular activities throughout the operation.
Each unique action earns you Moneda, a money you may use to purchase goods from the black market at Lola's store. You may get new weaponry, outfits, and cosmetics for your firearms and rides.
Complete special missions to get Los Bandidos Recruits, random weaponry and clothing. So you never have to guess what you'll receive.
We hope you liked our 'Far Cry 6: What Are Special Operations?' guide. Please do leave a comment below.