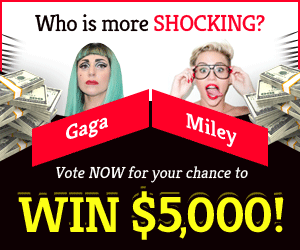 Once you've hit level 60 in Diablo Immortal. The ensuing end game advancement path might be a bit difficult to understand and navigate on your own. This guide has been developed for you in order to assist you. Mainly in figuring out what to do after achieving level 60 in Diablo Immortal. In it, we will show you the gear upgrades that you need to strive for. Also the dungeons and activities that you need to farm after reaching level 60.
The Final Chapter of Diablo Immortal
You have finally made it to level 60. This means that the end game content of Diablo Immortal is now only a few steps away from you. You will need to get familiar with certain new game elements. Especially to make rapid progress through the end-game content. You will also be required to fulfill some pre-game requirements before you can do so.
After attaining level 60 in Diablo Immortal. The following is a list of the most critical activities that need to be done. If you wish to go through the End Game smoothly.
Learn the Paragon Leveling System
When you reach level 60. The Paragon Leveling System is the first new gameplay element that you will encounter and need to get comfortable with.
Once you have reached level 60, the Paragon System will become available to you. Once you reach level 60. Instead of continuing to go through the standard levels. You will begin progressing through the Paragon levels instead.
One Paragon Point will be added to your total whenever you reach a new Paragon Level. After acquiring these points. The player has the option of investing them in one of the six different branches of the Paragon Tree. Namely: Survivor, Vanquisher, Treasure Hunter, Gladiator, Soldier, or Mastermind.
Take into consideration that, initially, you will only have access to the first two trees. In order to access the following four trees. You will need to reach the Paragon level 50, 100, and 150, in that order.
The player receives a different set of buffs and perks from each Paragon Tree. You will be able to make progress through the end-game content easily. Just continue to level up various Paragon Trees and earn boosts from them. This will help you to grow more strong over time, which is a requirement for doing so.
Complete the main storyline
In Diablo Immortal, it is possible to level up to 60 by just repeating dungeons over and over again. If you're one of the players who has achieved level 60 in this manner. It's possible that you have not yet finished the game's primary plot. If you're one of the people who has reached level 60 in this manner,
You must must first complete the primary plot of Diablo Immortal before moving on to anything else in the game. After you have accomplished it. The Hell difficulty will be unlocked for you. This is a significant step on the path to the conclusion of the game.
Complete the Quest for the Legacy of the Horadrim
In your quest log, the Legacy of the Horadrim Quest will have a green backdrop when it is available. The Legacy of the Horadrim Vessels cannot be accessed until this quest is finished since doing so grants access to them. As a result, doing this quest is very critical at this point in the game.
The artefacts known as the Legacy of the Horadrim Vessel may be deposited at one of the shrines located in Westmarch. If you follow these steps, the shrine will bestow permanent bonuses upon the tertiary characteristics of your character.
During the end-game content, these attribute enhancements that may be obtained from The Legacy of the Horadrim Vessels are a very crucial method to make your character more strong.
Joining a Faction
After reaching level 60 in Diablo Immortal, the next step for you to do is to join either the Immortals or the Shadows, which are the game's two different factions.
In the late game, the advantages you get by joining a faction are going to be incredibly helpful to you. Joining a faction will not only get you access to a number of different player vs player activities, but it will also grant you access to a number of different perks and buffs for your character.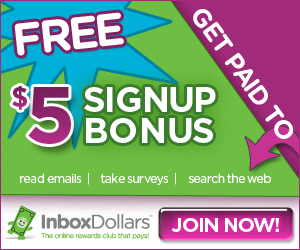 Complete Dungeons on the Hell difficulty level
It is now time for you to begin farming end-game gear if you have finished all of the stages that have been outlined above.
In order to gather materials for end-game gear in Diablo Immortal, you will need to complete dungeons with the Hell difficulty setting. After completing a dungeon on this level of difficulty, you will be rewarded with highly strong items, including those reserved for end-game use.
Finish all of the Challenge Rifts
If you haven't been farming experience via Challenge Rifts up to this point, now is the time to start. The purpose of a Challenge Rift, a kind of minidungeon, is to eliminate as many enemies as possible in the shortest amount of time possible.
You will accumulate more awards from the Challenge Rift in proportion to the rate at which you eliminate the monsters. In addition, a more tougher Challenge Rift will become available once each one is finished by the player. Due to the fact that there are a total of one hundred different difficulty levels in the Challenge Rift, there are a great deal of awards to be gained through participating in this endeavor.
Battlegrounds & Ancient Arena
Every day, players may participate in a form of player vs player combat called Battlegrounds for a total of two hours. It has a matching mechanism that assigns you to a team based on the number of games you've played and the percentage of those games that you've won.
Attackers and Defenders are the two teams that the players will participate in. The objective of the Attackers is to bring the Ancient Heart to its knees, while it is the Defenders job to keep it safe. The game is won by the team that is most successful in accomplishing their objective.
The Ancient Arena is the next player against player activity that you may participate in while playing Diablo Immortal. This game mode is a free-for-all player vs player event, and all of the participants will battle each other until there is only one player left. It is accessible every day for a total of three hours.
Daily Activities
Your daily activity rotation is the next stage in the advancement route after level 60 if you reach that point. After reaching level 60, you will need to engage in certain tasks on a daily basis in order to continue leveling up your character and increasing their overall strength.
Daily Rewards
Your first order of business after you have successfully logged in is to go to the Shop menu and choose "Claim Free Daily Reward." After that, kill one creature and get your prize for making your "First Kill of the Day." This ought to take around a minute or two to complete.
Helliquary Bosses
After that, you should finish off the weekly Helliquary Bosses. You'll get a trophy and an increase in your Combat Rating the first time you take out one of these bosses in the game. Because you can fight these bosses twice a week and each kill just takes 15 minutes, you should make it a point to participate in this activity every single time it's available.
Rewards for Ongoing Daily Activity
The following section is going to cover the Daily Activity Rewards. You need to have a total of 120 Battle Points in order to obtain these prizes. Check to see if you are being awarded these prizes on a daily basis. The rewards for completing each day's activities are as follows: one Charm, one Scoria, and three hundred Platinum.
Cycle of Strife Activities
The next task that you are going to have to do is called the Cycle of Strife Activities. The daily tasks associated with your faction will provide you with money, resources, legendary equipment, and a great deal more.
Zone Events
Zone Events are up next. Each day, you are responsible for completing all four of the Zone Events that have been assigned to you. These include:
Bilefen – PvP Arena
Ashworld Cemetery – Haunted Carriage
Mount Zavain – Ancient Nightmare
Library of Zoltun Kulle – Kulle's Secret Chamber
Each of these Zone Events will provide you with six times the normal amount of Enchanted Dust, and if you prevail in the PvP arena, you will get a legendary item as a reward. Because participation in these events is restricted to certain time windows, you will need to halt whatever it is that you are doing in order to finish the Zone Events before they become unavailable.
Bounties
Although the prizes for each individual bounty may not seem to be very substantial, each day you are allowed to complete a maximum of eight bounties. If you complete all eight, you will get a significant amount of experience points, gold, and battle pass points each day.
Dungeons
If you've completed all of the tasks listed above and you still have some spare time, the only thing left to do at this point is to go through as many dungeons as possible.
This is the most efficient method available in the game for acquiring Paragon Levels, upgrade materials, and legendary equipment. You may form a group with other players who are also running through dungeons for the benefits they provide and work together to clear them more quickly.