A Beginner's Guide to Mobile Bingo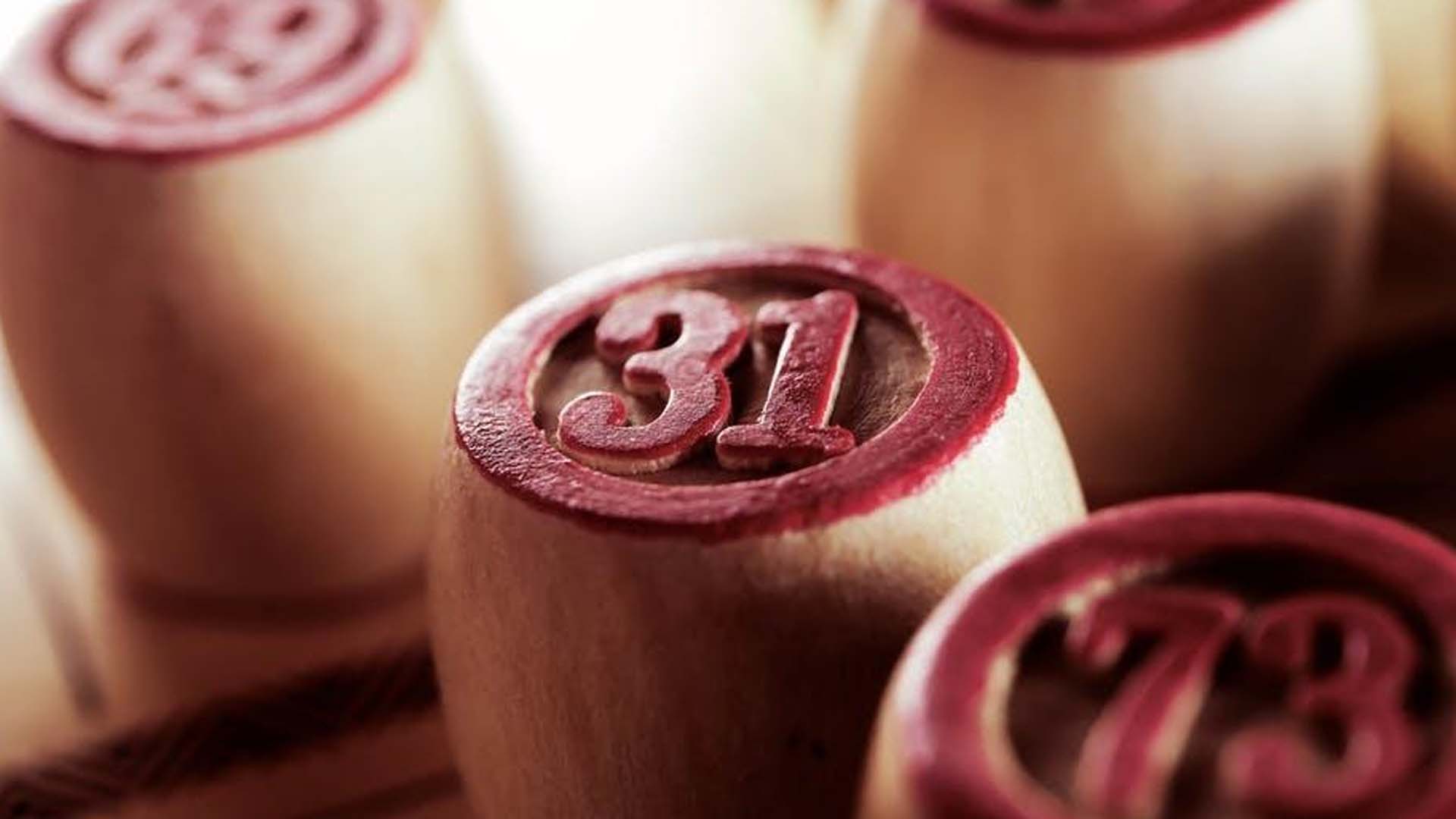 For decades bingo has been the game that our parents and grandparents played in smoke filled bingo halls on rainy evenings. In the past decade though, bingo has undergone somewhat of a makeover.
The modern bingo player is younger, more affluent and infinitely cooler than their predecessors. Rather than being played in smoky rooms or nursing homes, bingo is now predominantly played on smartphones by professionals with hectic lifestyles.
If that sounds like something you can get on board with, you should think about playing bingo on the go. In this article we cover everything you need to know about mobile bingo, from how to find the best mobile bingo sites to how to make your first deposit.
Finding a Provider
There are hundreds of bingo apps on Android and Apple devices that will be more than happy to take your first deposit, but how do you choose the right one? Well first of all you have to work out what you're looking for.
Is it an app that provides the best value for money? One with the best selection of games? Or, just an app that is easy to navigate and understand.
Once you have a handle on what you're looking for, get to work in reading the reviews. There are dozens of bingo comparison websites out there that rank apps based on their trust, offers and overall gameplay.
Utilise this wealth of knowledge and you won't go far wrong.
Mobile Bingo Basics
Now that you've picked the provider you're going to play with it's time to get to grips with some of the basics about mobile bingo. Below are some of the basic terms, phrases and game modes that you need to know to get started playing mobile bingo:
Bingo Card
This is the card that you will be given at the beginning of the game with a series of random numbers dotted on it. In order to win the numbers on your card need to be drawn out by the caller. In land-based bingo halls you have to dab these numbers off as they are called out.
Online however, the numbers will be automatically dabbed out when they are called, so don't worry about missing out!
Your bingo card will be a virtual representation of this.
75-ball, 80-ball and 90-ball
Whenever you play bingo the caller draws the numbers from a finite amount of balls. As the title above suggests, the amount of balls that the caller draws from can vary from game to game. In the UK the most common variant of bingo is 90-ball.
This variant gives players the opportunity to win through three outcomes; a line, two lines and a full house. Whereas in 75-ball bingo and 80-ball bingo, there is typically only one way to win which is outlined at the beginning of the game.
Bingo Pot
This is essentially the prize money available. A certain percentage of ticket sales from every game are lumped together to create this prize pot. The amount you win will depend on how you win; for example the prize money for one line will be lower than for a full house.
How to Play: Step-by-Step
Now that you know some of the vernacular around mobile bingo, let's take a look at a step-by-step guide of playing after you've downloaded your mobile bingo app and created a profile:
Make a Deposit
Some providers have free to play bingo games that you can practice with before making your first deposit. This isn't standard practice amongst every provider though so if you want to start playing, you'll need to make your first deposit.
To do this navigate to the deposit icon on the mobile app. Once here, you'll need your card details to hand. The process for making a deposit is much the same as it is for buying goods online, simply select the amount you want to deposit and then enter your card details.
As it's your first time your bank may ask you to verify the deposit either by entering a code that has been sent to you or by accessing your online banking app and manually verifying the transaction. If this happens don't worry, it's just your bank's way of being safe making sure that it's you making the deposit.
Choose a Room
Most mobile apps separate their games into rooms. For example there could be a 'Beginner's 90-ball' room or an 'Intermediate 75-ball' room. Choose the one that jumps out to you and click 'join'.
Play Away
Now it's time to enjoy yourself and play away. You might want to make sure that you start out in a low-stakes room so you can get to grips with everything without worrying about losing too much money.
We recommend starting out at the lowest stake possible until you're comfortable with moving up to bigger games.
Withdraw your Winnings
If you're lucky enough/good enough to win a couple of games, you'll want to move on to the final and most satisfying stage; withdrawing your winnings.
You'll find the withdrawal facilities in the same place where you made your deposit. Here you select where you would like your winnings to be sent, verify your identity and then click 'withdraw funds'. It's as simple as that!
If you have any tips or tricks that you feel we haven't covered in this article, be sure to let us know about them in the comments section below.
Fortnite: How To Download Personnel Files?
Welcome to our 'Fortnite: How To Download Personnel Files?' guide. Once you've penetrated Command Cavern to access the ancient IO servers, you must obtain personnel data to execute Jones' Resistance missions. His Fortnite tasks for The Seven entail studying The Imagined Order to learn more about The Sisters. What better way to accomplish this than to steal their personnel records? This equipment is ancient and not linked to the internet, thus you must hack it manually. We explain how to discover the old IO servers and get Fortnite personnel data.
Where are Fortnite's old IO servers located?
If you want to obtain Fortnite player files, you'll need to discover the old IO servers in Command Cavern. The base lies west of the island, thus you should already be there to establish device uplink.
As the complex is dispersed across numerous subterranean levels, a map isn't very useful, however there are two paths to the ancient IO servers. If you enter via the south blast doors, down the first set of steps, then the second, before investigating behind them. From the pier opposite the north tunnel entrance, slip under the shutter and peek under the steps to discover the old IO servers. You'll need to sneak past or kill IO guards before commencing the Fortnite download personnel files procedure at the server.
How to get Fortnite IO personnel files?
You may grab personnel files from the ancient IO servers in Fortnite by approaching the whirling equipment and clicking 'search archives' Use Next Entry to cycle through the files until the order.csv, at which time the choice should flip to Examine Entry and you'll finish the quest. You'll also find that someone else has seen these files, and Geno erased the one you wanted. But why? Discover by following the Resistance tale.
We hope you liked our 'Fortnite: How To Download Personnel Files?' guide. Please do leave all your comments below.
Animal Crossing: New Horizons-How To Get The Ladder?
Welcome to our 'Animal Crossing: New Horizons-How To Get The Ladder?' guide. The Animal Crossing: New Horizons ladder is a must-have in the early stages and for visiting Nook Miles Tickets islands. Your new desolate island has several levels, so jump on the Animal Crossing: New Horizons ladder immediately.
A new gadget for the game, it's a cute expanding ladder that lets you leap to higher levels, similar to Death Stranding's but more robust. Your island will have at least one more level to locate resources and grow your community. However, you don't receive the ladder until late in the game, thus top levels on your island and others you'll visit using Nook Miles Tickets are initially off-limits.
Animal Crossing: New Horizon – Instructions to get the ladder
If you're like me and willing to do everything Tom Nook says, you'll receive the ladder on Day 4 of your island trip. First, do a few things. Here's a checklist:
Invite a new villager to your island. You should use Nook Miles Tickets as quickly as possible. After paying your relocation expenses, you may buy a ticket for 2,000 Miles at the Nook Stop terminal in Residents' Services. These allow you to temporarily travel to a smaller, randomly produced desolate island. You may collect crafting supplies, strange fruit, and more, but you may also find a castaway wanting to migrate to your island. If you notice one, just chat to them a few times, and they'll be interested. If you say yes, they'll contact Tom Nook to make the necessary preparations. At this point, I'd already recruited three new people to my island, so it's unclear whether you need three to access the next step or if one would do.
Ask Tom Nook for a bridge kit. Tom Nook must approve these newcomers before they may migrate to your island. When he gives you a bridge-building formula, the procedure begins. You'll need four log posts, four clay pieces, and four stone lumps to create it, then you may open it up. You'll have extra area for holding lots for incoming inhabitants.
Prepare new resident plots. Tom Nook promised these new island residents fully furnished houses inside and out, therefore you must construct six pieces of furniture for each family. Mr. Nook gives you fresh recipes to furnish the new residences. One of the products you'll need to manufacture involves flowers on the upper levels of your island. No ladder? Tom Nook will call when you've placed all three plots for your new tenants. He'll explain flower access and supply a ladder recipe. Then create one at Residents' Services. It requires four wood, four hardwood, and four softwood.
We hope you liked our 'Animal Crossing: New Horizons-How To Get The Ladder?' guide. Please do leave all your comments below.
Animal Crossing: New Horizons-How To Get The Shovel?
Welcome to our 'Animal Crossing: New Horizons-How To Get The Shovel?' guide. Animal Crossing: New Horizons' shovel isn't easily available. The digging tool has been a series mainstay for years, but you'll have to earn it. It's interesting that it's not part of your starting toolbox considering you use it to dig for fossils and grow trees. Despite its effectiveness, you must do several things before getting a shovel. You'll receive a fishing rod, net, and shovel right immediately, but you'll have to work for others.
Animal Crossing: New Horizons-Instructions to get the shovel
Give Tom Nook at Residents' Services five bugs or fish. Tom Nook offers a DIY Workshop after your first night on the island to help you uncover your creating potential. Residents' Services has a workshop where you may make a flimsy net and fishing rod. Tom Nook will say he'd "I admire your catches. I'm interested in local wildlife "less Don't dismiss this as friendly curiosity if you give him five bugs, fish, or a combination of both. When you give him five fish or bugs, Blathers, the museum director, will call. He wants to establish a museum on your island.
Book Blathers' tent. Tom Nook will give a tent set for Blathers, much like your own and your first islanders'. You'll need to choose a location for him and the museum.
Wait a day. Animal Crossing games need patience. Blathers will come the following real-world day.
Visit Blathers' tent. Blathers' tent. He'll be waiting for you inside. He wants your support to establish a fossil museum on the island. You can't dig up fossils without a shovel, so he provides you the recipe for one along with the new Animal Crossing: New Horizons vaulting pole.
Visit Residents' Services to create them. For the shovel, you'll need five hardwood parts and five softwood pieces. If you don't have enough, whack trees with your weak axe.
We hope you liked our 'Animal Crossing: New Horizons-How To Get The Shovel?' guide. Please do feel free to post all your comments below.