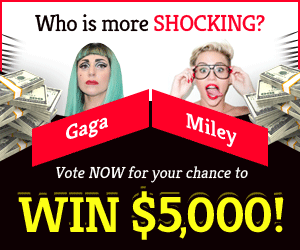 People are searching for ways to diversify their sources of income and increase their chances of long-term financial stability. One such way to diversify your financial portfolio is by participating in trading the most popular precious metal, gold.
Due to its stability over the years, gold is one of the most trusted stores of value. Trading or investing in gold helps hedge against significant economic downturns like the global financial crisis in 2008.
When that happened, people sought better ways to store their wealth, earn more and prevent a further occurrence of extreme financial loss.
Gold Trading, How It Works, and Available Trading Avenues
Gold is the most traded precious metal globally and is a prime choice for cushioning and protecting yourself against economic volatility. Except for jewelry, gold trading can be bulky, and owning it takes a lot of space.
Instead of physically storing the commodity, people choose to trade on its price movements using the Contracts for Difference (CFDs) method. CFDs involve speculating on the price differences of gold and profiting from the falling or rising prices.
Other gold trading methods include Gold Options, Gold Futures, Gold ETFs, and Gold Stocks. Your choice of trading method would depend on your financial goal and what type of trader you are.
Trading Gold With Stocks
Trading gold stocks is an indirect way of trading and getting into business with gold. It entails buying stocks of companies that physically mine and explore the precious yellow stone.
Before you trade stocks of any gold mining company, remember to do your due diligence about their operations and the possibility of future profits. Research goes a long way in ensuring you make informed financial decisions.
Are you looking to trade gold? There are some questions you need to ask yourself.
Are You A Short-term Or Long-term Gold Trader?
Before going into gold trading, you need to decide what type of trader you want to become. And by that, I mean, "are you a short-term or long-term trader?" Whatever type of trader you choose would largely determine what strategy you use.
Short-term gold trading involves profiting off the rise and fall of gold prices within a short amount of time. It could be minutes, days, or months, depending on your financial goals and definition of short-term. Trading in the short term is quite risky, so traders in this category use only a portion of their portfolio and apply technical analysis.
On the other hand, long-term gold trades are made over a more extended period of months or years. Long-term traders are considered investors because they buy and hold their assets instead of trading them for immediate profit. Fundamental analysis is what these investors use to determine their entry and exit points.
Like those under the short-term, long-term investors would prefer to exit before the prices fall. Generally, if your goal is to make an immediate profit, long-term trading isn't where you should set up camp.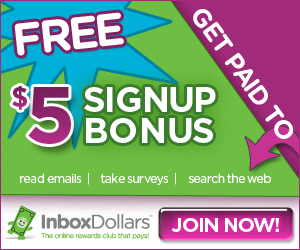 What's Your Trading Strategy?
Whenever it comes to trading a commodity, you need to work out a trading system, no matter how stable. Strategies help traders to analyze price trends to speculate on future price moves. The two types of trading strategies are Fundamental analysis and Technical analysis.
Gold trading using technical analysis involves traders studying past gold prices to determine future entry and exit price points. Analysis using the study of gold prices ultimately boils down to using technical trading indicators, price action, and chart patterns over time. Technical trading indicators include Bollinger bands, moving average (MA), or exponential moving average (EMA).
Fundamental analysis requires an in-depth study of sentiments and economic data that affect the gold market. An instance where this works is in an economic downturn where prices go up because people protect their finances with a safe-haven asset. Expert gold traders study and take advantage of economic events like this to buy or sell their trading positions.
Which Criteria Should Determine Your Gold Trading Platform Choice?
The first is simplicity. Unless you're willing to learn the ins and outs of complex trading platforms, you should first consider platforms that are beginner friendly. You wouldn't want to make the wrong trade and lose money due to a platform's complicated user interface.
The second factor to consider is the minimum deposits. Gold trading platforms all require a minimum amount in deposits before you can start trading with them. Some platforms may charge trading and withdrawal fees, so look out for those too.
Another criterion to consider before signing up is if the trading platform has a license to facilitate gold trading. There are fraudulent websites without authorization from appropriate bodies, and people fall for their scams. Please do your due diligence before depositing any cash on any platform.
Lastly, check their supported payment options. It's possible for a platform to have favorable conditions for the factors above but not support a payment option you're comfortable with. You might not have access to their available payment methods, so it's important to check this feature before registering with them.
What Are The Trading Features of Your Chosen Platform?
When choosing a platform for your gold trading experience, it's essential to check out features for trading. Do they have only one type of trading method, or do they have multiple? Scour their website and watch a Youtube video before making your final choice.
A handy feature you'll need is the platform's blog and newsletters. Do they regularly dish out financial articles and trading news? You'll need somewhere to get your daily gold industry news from, and what better place than where you trade gold?
Conclusion
When beginning your gold trading journey, always remember to DYOR (Do Your Own Research), determine what type of trader you want to become, and figure out your strategy and investment goal. Like any financial investment, gold trading has its risks. But with ample research and good time spent refining your trading technique, you can trade like a pro.