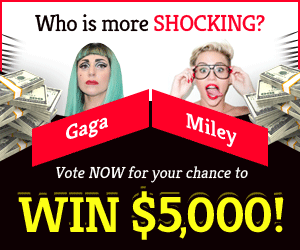 Going back to school looks significantly different these days. Students no longer worry about getting the right stationery; rather, they want to ensure they have the right tech that will make their lives easier.
These days, it is essential for students to invest in gadgets to make studying more manageable and efficient. Below, we have listed a few devices, gadgets, and accessories that students might find helpful in their academic years.  
Laptop
Unquestionably, the most important gadget for students is their laptop. You will need it to attend classes, take notes, manage study materials, and for completing assignments. After all, you will refer to websites such as WritePaper to finish your term paper rather than visit the school library.
And, of course, these days, laptops are also essential for entertainment, be it to stream videos or play games.
When looking for the right laptop, make sure it is lightweight without compromising battery life. Students need a laptop that is easy to carry around and has sufficient storage. Furthermore, to guarantee the smooth running of the laptop, go for devices with RAM of at least 4 GB.
Cooling Pads
Despite the name, laptops are perfectly suitable for a lap. They can get hot quickly, especially if you use them for hours. And in such cases, a laptop cooling pad is essential.
The best cooling pads come in the form of portable desks. You can tote it around in your backpack and use it as a desk for your laptop whenever needed.
Webcams
Cameras have become an essential accessory for attending online lessons. However, not every laptop comes with a top-notch inbuilt camera that will facilitate quality streaming. So, you might want to think of investing in a webcam that can ensure high-quality video.
Some of these devices even come with automatic light correction. Students will be able to use them for applications such as Microsoft Teams, Skype, Zoom, and other learning management tools.
Headphones
Headphones come in all shapes and sizes these days. And, of course, whether you need wireless headphones or the usual kind will depend on your personal preferences. However, wireless headphones offer you more flexibility to move around while still connected to the device, and as such, this comes with more convenience.
And preferably, you might want to consider a pair of earphones that have an active noise cancellation feature. This will allow you to cut out outside sounds that could be distracting, especially if you are trying to study in a public space.
Amazon Kindle
With study materials available as ebooks, students are relying less on paperbacks. However, using your phone or laptop might not be convenient at all times. If you are looking for an alternative, try the Amazon Kindle.
This device also comes in different versions, so you have a few choices. Books can be purchased directly from the Kindle store or uploaded manually through a PC. The best part is that you can expect weeks of battery life with a single charge.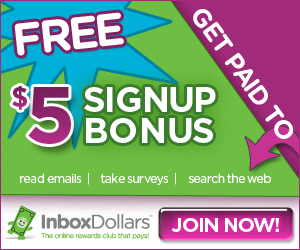 Smart Tracking Tags
Another useful gadget for students is a tracking tag. These are smart devices that help keep an eye on your personal belongings, such as keys, wallets, phones, backpacks, and more. You can attach these tags to your items and locate them via your phone.
Many popular companies, such as Samsung and Apple, have their own smart tags. You can also find them on Amazon.
Source: https://unsplash.com/photos/O2wmp6aSLDU
External Hard Drives
It is necessary to have a backup system for your laptop. You will never know when you need to access your coursework or a textbook from last year. While cloud storage is indeed an option, monthly subscriptions can come in costly, and you will always need to have the internet to access them.
This is why you might want to consider buying a physical external hard drive as a backup. These will come with an upfront cost, but you will be able to get up ones with storage of 2 TB or more for $50. Moreover, you can take it with you anywhere to access the files whenever you want.
​​Foldable Bluetooth Keyboard
There is no question about the convenience of laptops unless you sit at a desk for hours, finding yourself in a weird posture to use your device constantly. This bad posture can give you a terrible backache and prevent you from concentrating. This can be solved by setting the screen at your eye level and using a Bluetooth keyboard.
And you can even use this keyboard with your tablets, meaning you need not carry your laptop anywhere. The only concern is the size, so opt for a foldable model. These are slim and will easily fit your backpack when folded.
Adjustable Laptop Stand
While on the subject of an ergonomic desk setup, you will also need a proper stand to set the screen at the right height. We prefer those that are adjustable, so you will not have much trouble finding the right setting.
Combine this with a wireless keyboard, and you will be good to take a course online for hours without worrying about neck pain.
Smart Notebooks
While some of you might prefer typing, there are still many students who prefer putting pen to paper. However, the one thing that might be stopping them is the inconvenience of it. Now, with a smart notebook, you can get the best of both worlds.
As you write on these smart notebooks, they will be automatically converted into text, which can then be shared as files. You can also store them on a cloud-based program to access them later. Moreover, using a smart notebook will not only help you go old-school, but it will also be environmentally friendly.
Students these days can expect technology to play a key role in their academic lives. So, it would not be a bad investment to find devices and gadgets that can make not only studying but also other areas of your life more comfortable.