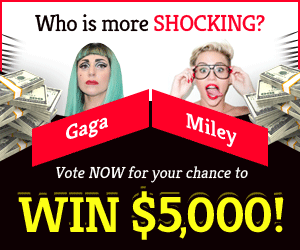 Francis Ngannou has undoubtedly built a reputation of being a heavy hitter in the world of MMA but now, the 35-year-old is setting his sights on throwing punches on an even bigger stage as the Cameroonian MMA star is targeting a move into heavyweight boxing.

But it's not just an ambition of the former UFC champion to get into the ring with any heavyweight; he's focussing on getting right to the top with Tyson Fury and Deontay Wilder being the fighters he wants to square off against.

Ngannou revealed in an interview that it's always been something that's been in his mind, as he admitted that any prospective new deal with the UFC must allow him to step into the boxing ring too. "This is going to happen either way, and even if I stay — even if or when the UFC and I, we finally, we finalize a [new] deal, the boxing part has to be into it, because I can't see myself to retire without boxing," he said.

However, before any more thoughts of boxing enter his head, Ngannou is concentrating on his next bout in the octagon; the headline event at UFC 270, where he is taking on Ciryl Gane in the Honda Center in Anaheim on January 23. Gane, who is four years younger than his opponent, goes into the fight with an unblemished record of 10-0. However, Ngannou is the overwhelming favorite to defeat Gane in the UFC betting odds listed on Coral, and after that, it seems his future will be decided. So, we don't have to wait long to see if bouts are booked with Fury and Wilder or Ngannou to renew rivalries with Stipe Miocic and Derrick Lewis instead.

Targeting Fury is ambitious; he is arguably the best heavyweight fighter in the world right now, with his demolition of Deontay Wilder in late 2021 going down as one of the best boxing bouts in history. He's got destructive power, and Fury highlighted it by knocking out the Bronze Bomber back in October. Next up he faces the prospect of taking on WBC interim champion Dillian Whyte, and then it looks like a winner takes all bout against either Oleksandr Usyk or Anthony Joshua.

For Wilder, a fight against Ngannou could prove to be the perfect way to put himself back into the spotlight, he was left reeling in the wake of his defeat to Fury. So, arguably a fight between one of the biggest ever punchers in the UFC and the man regarded as the hardest hitter in boxing would certainly be a spectacle, and arguably more likely as Fury will look to concentrate on solidifying his grip on the world heavyweight championship.

Ngannou is undoubtedly one of the best strikers in the Octagon, and it's led to former UFC heavyweight Brendan Schaub thinks that he would knock out his boxing contemporaries with little fuss. Yahoo reported that Schaub rates Ngannou's chances against the world's best in the ring, but before any further conversations of a potential crossover can happen, there's the not so small matter of dealing with Gane.