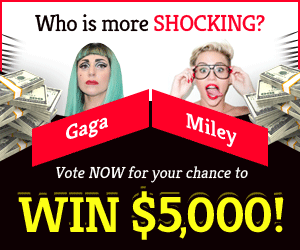 The Cycle: Frontier is a PvPvE scavenger game. To live, you'll need top-notch weaponry. Our tier list of The Cycle: Frontier's greatest weapons may help. This guide will show you the greatest weapons in The Cycle: Frontier and explain why they're so strong.
The list of all the best weapons 
Here are The Cycle Frontier's top 5 firearms. Price-to-performance ratio, acquisition method, PvP and PvE performance are key considerations in weapon placement.
Voltaic Brute SMG
Voltaic Brute SMG is The Cycle Frontier's most broken gun. You can put a scope on it and mow down folks from far away like you're using an automated LMG.
It has a crazy firing rate and accuracy, so don't aim at people's heads. Just aim and hold the fire button; the gun will do the rest.
You don't need to master the Voltaic Brute SMG's mechanics to be crazy. Start shooting people!
This weapon's accessibility is crazy. It's the cheapest high-penetration exotic weapon in the game, therefore it's easy to get.
C-36 Bolt Action Rifle
The C-36 Bolt Action Rifle guarantees a one-shot headshot kill against low-armor adversaries.
This sniper weapon delivers extraordinarily high per-shot damage. You won't need to bring a ton of ammunition to raids. The C-36 Bolt Action Rifle is efficient and inexpensive.
This cannon melts weak armor quicker than you can blink. Even with high-level armor, 2 headshots will kill them.
It's a sniper rifle, thus some players may find it tough to operate. To utilize this gun, you require good aim, rapid responses, and knowledge of enemy positioning.
If you match the aforementioned conditions, choose the C-36 Bolt Action Rifle.
ICA Guarantee LMG
The ICA Guarantee LMG guarantees battlefield frags. High damage, firing rate, armor penetration, and mag capacity, but limited accuracy.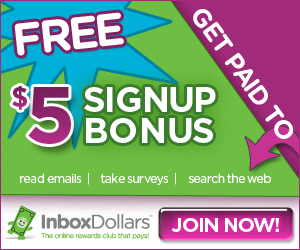 This gun boasts the game's fastest firing rate. If utilized appropriately in close-mid range combat, the ICA Guarantee can rip through any adversary without letting them breathe.
Both PvP and PvE are great. Gun noise is its sole flaw. Heavy machineguns are noisy. If you're sly, this might backfire.
KM-9 Scrapper SMG
The KM-9 Scrapper SMG is entertaining. This gun's name implies that you must battle with the adversary.
Despite possessing a fast firing rate, the Scrapper's recoil is simple to regulate.
The Scrapper is affordable and has a great price-to-performance ratio. This weapon may reach Voltaic Brute levels with stocks and damage modifiers.
ASP Flechette Gun
ASP Flechette is Voltaic Brute SMG's younger sibling. It's the most affordable Cycle Frontier pistol.
This SMG is very precise and fast-firing. You can manage its recoil by using burst fires instead of spraying and praying.
ASP Flechette Gun has no major downsides. Because it's simple to get, it's overpowered.
Kinetic Arbiter DMG
Kinetic Arbiter is a beast. This long-range weapon destroys low-armor enemies. It's a well-balanced sniper rifle with exceptional accuracy, armor penetration, and damage.
Kinetic Arbiter's tracer is the lone disadvantage. It has a fairly prominent tracer, so adversaries may readily locate you if you overuse it.
This implies you must use this weapon carefully. Position yourself correctly and timing your shots to maximize your weapon's effectiveness.
AR 55 Autorifle
The Cycle Frontier's AR 55 Autorifle is for fans of traditional Automatic Rifles.
The AR 55 Autorifle boasts a high firing rate, high damage, and deep penetration. This well-balanced rifle works effectively in all situations. You can battle well near, midrange, or far away.
The AR 55's insane rate of fire will aim-punch your targets to oblivion. Who needs insane damage or penetration when you can aim-punch someone out of control?
Hammer Revolver
The Cycle Frontier's Hammer Revolver is underestimated. This little revolver can double-shot.
Hammer Revolver includes a silencer option. If you quiet the Hammer, you may fire without them knowing where you are.
The Hammer lacks a scope. You'll need great aim to utilize it from a distance. The Hammer Revolver is a great mid- and close-range PvE and PvP weapon.
KBR Longshot
KBR Longshot is a long-range Hammer. With this rifle, you may connect a scope and fire accurately from a distance.
It's not as good as the Hammer at close range, but you can still use it if you're accurate and fast. In a mid-to-long range combat, you'll shred your enemies.