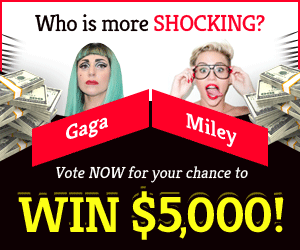 Tesla Model Y Has Competition in New Chevy Blazer EV of GM
Monday night, General Motors presented the Chevrolet Blazer EV, an all-electric SUV with a range of up to 320 miles and a starting price of $48,000. CEO and Chairman Mary Barra expects the Blazer EV will help GM accelerate its goal of outselling Tesla in the United States.
Although the Chevrolet Blazer EV is scheduled to hit the market in 2023 for the 2024 model year, it will not be the only upcoming electric car from General Motors. Cadillac and Chevrolet both have electric vehicles coming out soon. Blazer, though, could help General Motors reach its sales targets thanks to its lower price and prominence in the lucrative SUV market.
Confidence is high within the ranks. According to Scott Bell, Global VP of Chevrolet, Blazer will have a huge impact and show how GM can penetrate high-volume markets.
A modular electric platform with up to 200 kWh of storage, an 800-volt design, and at the centre of the automaker's EV plan, the Blazer was unveiled during a Hollywood, California, premiere event.
The Blazer EV's multiple trim levels and features were not described in any great detail. However, enough information was revealed to give them a solid idea of what to anticipate by next year.
According to Bell at TechCrunch, the Police Pursuit variant of the Blazer EV is a first for the business. It will be offered among the 1LT, 2LT, RS, and SS trims. The LT and RS models will go on sale in the summer of 2019, while the SS and Police Pursuit variants will not be available until the first quarter of 2024. However, this evening was the first day that anyone could place orders for any of the finishes.
That is the first time we have done all three combinations in one product," Bell said. We will not make empty promises to our customers and will be completely up forward with them. We would like to do what we can to retain that parallel. Our manufacturing team is putting up maximum effort to meet current and future demand.
Even while Bell has high expectations for sales, he is being tight-lipped about his projections.
Silverado, Blazer, and soon Equinox are the three greatest sectors in the business, and there is a shot at accomplishing volume with each of them. This is a huge statement that Blazer is going to make. We are going to have an excellent slice of the pie." It was Bell who made the remark.
Blazer EV model Features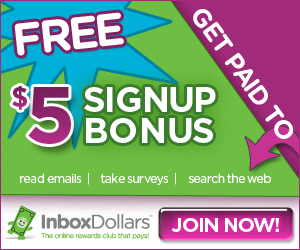 The base price of a 2024 Chevrolet Blazer 2LT is $47,595. The base price for the RS is $51,995, it may be equipped with rear-wheel drive, and it has a range of 320 miles. Meanwhile, the high-performance SS (due later in 2023) will have a starting price of roughly $65,995 and a range of around 290 miles on a single charge.
Starting at $44,995, the 1LT is expected to have a range of 247 miles when it debuts in the first quarter of 2024.
The Blazer EV will have GM's Super Cruise sophisticated driver assistance system, which enables hands-free driving on select highways.
The 2023 Blazer will have the ability to charge at 11.5 kW and can be charged at DC Fast rates of up to 190 kW, which the company claims will add 78 miles of range in 10 minutes. While the Blazer EV is being charged, the front lights will flash at increasing rates and intensities to demonstrate the SUV's charge status.
Customers can choose between a 17.7-inch colour touchscreen and an 11-inch colour driver information cluster in the Blazer.
The Blazer EV does not have a start button; instead, it is activated by depressing the brake pedal after the door has been closed. In addition, Chevy claims that its MyChevy software can help its customers find charging outlets along a predetermined path. GM's Ulitifi technology, which enables over-the-air upgrades and additional customisation for apps and services that customers demand, will also be included in the Blazer EV.
With its "unique WOW (Wide Open Watts) mode enabling 0-60 sprints of approximately less than 4 seconds (based on GM-estimates)," the top-of-the-line SS or Super Sport Blazer EV SS has an exclusive performance AWD setup that delivers up to 557 horsepower and up to 648 lb.-ft. of torque.
There is also a version designed exclusively for police use, called "Police Pursuit."
Bell asserts that Chevrolet us Police Pursuit Blazer EV was developed in close collaboration with police departments around the country. According to him, it will have the same range and charging speeds as the consumer version, but the inside has been tailored to meet the requirements of law enforcement.
It will have Brembo brakes and be offered with either rear-wheel drive or a dual-motor all-wheel drive configuration. Chevrolet also announced that the Blazer EV will be available in business trims tailored to the requirements of the pharmaceutical and rental industries.