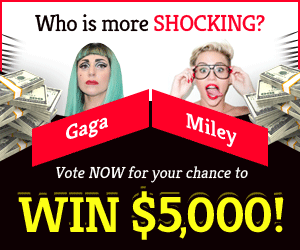 Leveling up in Ni No Kuni 2 is critical since it determines your capacity to cope with various adversaries and complete tasks. Like any other RPG, adversaries in Ni No Kuni 2 are only easy if your level is similar to or greater than theirs. This article will help you level up quickly by explaining the XP and leveling mechanism in Ni No Kuni 2.
How to Quickly Level Up in Ni no Kuni 2?
Because Ni No Kuni 2 is a party-based RPG, it has a unique experience system, thus we've compiled this Ni No Kuni 2 Leveling Guide for you. We've covered all you need to know about Ni No Kuni 2's level system and how you may simply get additional experience in the game.
You must try to raise your level since you will be unable to proceed in the main game until you do so.
The character level of all the members in your group is one of the most essential aspects in Ni No Kuni 2. Your group will consist of many individuals, each having their own set of levels.
These levels will determine how successfully the character performs when confronted with an adversary. Ni No Kuni 2 is a wide environment full of creatures, and since it is free to exploration, you will certainly encounter a monster with a very high level.
The following are some pointers for improving your level quicker by gaining more experience points: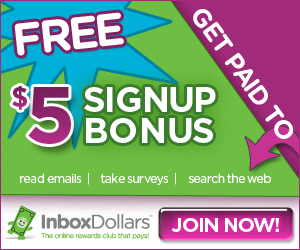 Certain Ni No Kuni servers feature a specific ring accessory DLC called Proper Tidy Ring, which increases the quantity of experience points you get after winning a combat. You may use this Lofty-like ring to give your characters more experience points.
Doing research in Kingdoms may help you gain experience points. Research takes time and work, but the payoff is incredible.
If you are on the same level as the contaminated creatures, fight them. You will get a lot of experience by defeating these creatures.
You may improve your experience by accumulating more Battle Points in your Tactic Maker, which can be found on the bottom left side of the screen. When it reaches the maximum level, choose the option to receive extra experience points.
You can get a lot of experience points by defeating enemies at least three levels higher than you.
More information and leveling up suggestions are provided below.
Kill your adversaries
In Ni No Kuni 2, you may gain XP in a variety of ways. The most popular include killing adversaries in battle and completing various objectives. For each opponent you kill, you get a specific amount of XP.
If you kill an opponent of a greater level than yours, you will get extra XP, but try not to confront an enemy of an excessively high level. An adversary one or two levels above than you can be readily controlled.
Finish Quests
Completing various missions is another method to get XP. These might be significant plot missions or a plethora of secondary tasks scattered around the globe. Some Kingdom-specific tasks aid Evan in the development of his Kingdom.
Completing these side missions gives you XP and allows you to level up quickly. Complete as many side missions as you can and you'll be racking up XP in no time.
Because this is a party-based game, all members in your party will get XP during these events, but remember that the main character gains the most XP. The major character is the one at the top of the list.
You may alter this or any other character in your party by navigating to the pause screen's 'Party' menu. The combat is always between the top three characters, with the uppermost being your primary character. Make a character your primary character and conduct side tasks if you want to level it up rapidly.
Some missions may need you to use a specific character. In such scenarios, you will not be allowed to alter your main character; but, if there is no necessity for a main character, you may choose any character you wish.
To ensure a balanced party, rotate your primary character as often as possible so that each member stays on a comparable level.
Kill tainted beasts
Tainted Beasts are enormous beasts that stalk the realm of Ni No Kuni 2. They are very difficult to battle, but once defeated, they provide a massive amount of XP.
We advise you to take on as many Tainted Beasts as possible. There are 60 Tainted Beasts in Ni No Kuni 2, so if you're up for it, there's plenty of easy XP to be had.
We suggest starting taking down animals late in the game since their level requirement is already rather high. If you take them on when significantly under-leveled, you will die repeatedly. So, after you've reached a certain level, take on these big animals for loads of XP.