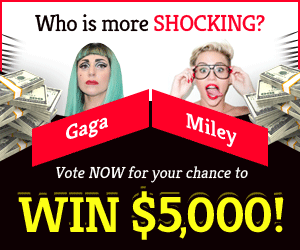 Owners of the ROG Ally portable gaming console will be happy to learn that ASUS has issued a new BIOS update for the ROG Ally. The upgrade, BIOS 323, was released on July 21, 2023, via the MyASUS user interface. One of the many user experience improvements built into this update by ASUS is the support for 30W power while using Type-C hubs or PD adapters with 65W or greater wattages.
The ROG Ally's inability to use its full 30W Turbo mode when connected via specific third-party USB-C docks and adapters raised serious customer concerns. The Ally failed to achieve its optimum power efficiency even using high-wattage USB-C power adapters. To address your concerns, ASUS has changed the way Ally obtains power.
This snag resulted from the power agreement, or the "handshake," arranged by the layout of particular third-party ports. It prevented the Ally from realizing the dock's full potential and using more power than was specified under the power contract. It's critical to stress that this was not an issue with the Ally itself but rather a dock and charger-centric issue.
Specifications:
Up to AMD Radeon Graphics (AMD RDNA 3, 12 CUs, up to 2.7 GHz, up to 8.6 Teraflops)
Up to AMD Ryzen Z1 Extreme Processor
Windows 11 Home
16GB LPDDR5 on board
512GB PCIe 4.0 NVMe M.2 SSD
7-inch, FHD (1920 x 1080) 16:9
Refresh Rate: 120Hz
ROG Ally BIOS Update
A fresh strategy is introduced with the BIOS 323 update: the Ally will drain power from the dock as it becomes available. It will guarantee that customers may effortlessly use the 30W Turbo mode while connected to powerful chargers, maintaining the battery's full charge.
The caveat is that while you can still use the 30W Turbo mode with less potent chargers, the battery could deplete more slowly. Even with a 65W charger, this power drain can happen with dock and charger combos. If Ally's battery runs out in 30W mode, it's best to use a dock and/or charger that can supply more power.
More adaptability is wanted by users while using the ROG Ally in low-light situations. The minimum panel backlight value was changed from 25 nits to 10 nits in the BIOS 323 update, which is a start in the right direction. This decrease will make it much easier to operate the device in dimly lit areas and provide users who like working in these settings with a more comfortable viewing experience.
Memory Assigned To GPU – BIOS Update
Another positive change is that "Memory Assigned to GPU" will remain the same in subsequent BIOS upgrades thanks to BIOS 323. In prior iterations, after installing a new BIOS update, the memory settings related to the GPU will return to their default defaults. However, this setting will remain the same after each update, sparing consumers the inconvenience.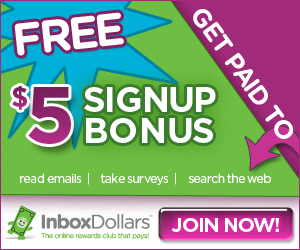 Additionally, ASUS improved the device's Performance mode when plugged in. Users will benefit from a more fluid and responsive user experience as a consequence of this improvement, enabling them to make the most of their devices when working on demanding activities.
In conclusion, the BIOS 323 update is a huge step in improving the ROG Ally user experience. Now, users may anticipate faster speed, better battery efficiency, better vision in low-light conditions, and a permanent GPU memory configuration.
New Arrival Next Month – PlayStation VR2 Firewall Ultra PvP Shooter
PlayStation VR2 shooter Firewall Ultra will debut on August 24, 2023, if you're seeking a new player-versus-player shooter in your virtual reality game. Sign up at https://gg.bet/en to stay updated on the latest gaming news and odds on tournaments.
Following the acclaimed PS VR shooter Firewall Zero Hour from 2018, Firewall Ultra is the latest development in the Firewall series. Contracts, the main PvP game mode, pits two teams of four players against one another in a best-of-three series of battles involving intense tactical fighting on various terrain.
Firewall Ultra
Players of Firewall Zero Hour are aware of our commitment to supporting and improving the game even after it has been released and how much we value community feedback. As a result, we will investigate post-launch content additions like new contractors and contractors, maps, game modes, and possibly manual reloads.
As we come closer to the game's debut, keep a look out for our operating schedule and additional information on our post-launch plans. Meanwhile, we're pleased to announce that when playing Firewall Ultra for the first time, we'll be providing means to get special variations of our weaponry. These special weapons (requiring in-game advancement) will be pre-fitted with awesome attachments, distinctive skin, and legendary versions that will even have a completely different appearance.
PlayStation VR2 shooter
Dedicated servers to reduce dropped network connections, a new best-of-three round-based player-versus-player (PvP) format, and an immersive social lobby area and shooting range in our Safehouse between game sessions are just a few of the improvements we made to the game's internal infrastructure.
"In every game, the defensive team must use a variety of tools and weapons to keep a laptop with sensitive information safe while the assaulting team tries to hack the laptop and get past the security access points. You have access to various tools, such as proximity mines, which you may strategically plant to surprise attackers, door blockers to strengthen your position, and many others. Attackers must be cautious when navigating maps and cooperate in deciphering the information before time runs out.