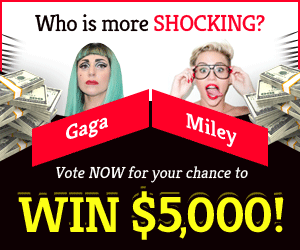 CS:GO skins allow players to customize their weapons and give them a special look. They can be bright, colorful, and attractive, which makes the gameplay more enjoyable. In this article, you will learn about the features of skin trading, this is one of the easiest ways to get a specific skin.
What is CS:GO skin trading?
Skin trading in CS:GO involves buying, selling, and trading virtual items such as weapon skins, stickers, keys, and other items that can be used to change the appearance of weapons and characters in the game.
Skins give players the ability to give their weapons a unique look. This allows each player to create their own individual style and stand out on the battlefield. Many players aim for their skins to look nice or rare to impress other players. This is one of the main reasons for the popularity of trading. CS:GO skin trading is one of the easiest ways to get the skin you want.
In addition, skin trading offers players the opportunity to earn in-game or real currency. Some skins, especially rare or popular ones, can increase their value significantly over time, allowing players to capitalize on the price difference between buying and selling.
CS:GO Skin Trading: Strategies to Increase Profits
Trading skins in CS:GO can provide a number of benefits for players. For successful trading, players need to follow certain strategies.
Understanding the CS:GO Skin Market
Understanding the in-game economy of CS:GO helps novice traders see the relationships between different items and their value. Learn the mechanics of supply and demand for skins, as well as how various updates and events can affect the market.
In addition, there are various analytical tools and websites that provide information on prices, sales volumes, and market dynamics of CS:GO skins. Use these resources to analyze data and spot trends.
Building a Solid Trading Foundation
Trading skins is a process that takes time, research, and experience. First of all, determine what goals you want to achieve through trading skins. Do you want to make a profit, build a collection, or just enjoy the process? Develop a strategy that matches your goals. Determine the amount of money you are willing to spend on trading skins. Set a reasonable budget and don't risk more than you can afford to lose. This will help you manage risk and avoid financial problems.
Identifying Profitable Skins
Determining profitable skins when trading in CS:GO depends on several factors, including market demand, perceived price trends, and the player's personal strategy. Skins that are in high demand among players usually have more potential for price growth. Explore popular skins and collections that are in demand among players and collectors.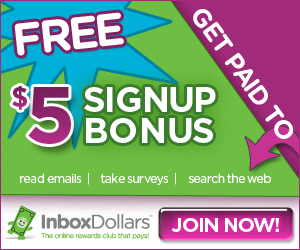 Some types of skins may be more popular and valuable than others. For example, skins with certain design cues (e.g. Doppler, Fade) or items with low erasing rates (e.g. Factory New) often have a higher price tag.
Timing the Market
Before making any purchase or sale, study the current state of the market. Review historical data to determine the overall price trend and possible periods of ups and downs. CS:GO has certain seasonal events such as tournaments and major updates that can affect skin prices. Usually, before major events, the demand for skins increases, which can lead to an increase in prices. On the other hand, after the completion of seasonal events, prices often go down.
Diversification and Risk Management
It is not worth investing all your funds in one single skin or a small number of skins. Portfolio diversity reduces the risk of loss due to bad investments. Break down your investment into multiple skins of various types and categories.
Determine for yourself the maximum levels of risk that you are willing to accept. Set limits on potential losses or profits that you are willing to consider acceptable. When a set limit is reached, be it loss or profit, make a decision to sell or buy the skin.
The Art of Negotiation
Negotiations play an important role in trading CS:GO skins and can significantly affect the outcome of transactions. Negotiation allows the seller and buyer to negotiate the terms of the deal, including the price. Often each side strives to get the best terms for itself. This can lead to a compromise and a fair price for both parties.
Staying Informed and Adapting
Adapting to market conditions is a key aspect of successful CS:GO skin trading. The skin market can change quickly and a good opportunity can disappear quickly. Be ready to react quickly to market changes and make decisions when they are relevant.
Legal and Ethical Considerations
All information you provide about skins and deal terms must be true and accurate. Do not cheat other players or buyers to get unfair benefits. Be respectful of other market participants and do not take advantage of their lack of trading experience or knowledge.
Wrapping It Up
CS:GO skins form a special game market where players can trade, buy and sell their skins. This creates an additional aspect of the game economy and provides an opportunity to earn real money or invest in the game. If you follow the rules of trading, you are very likely to succeed in this business.