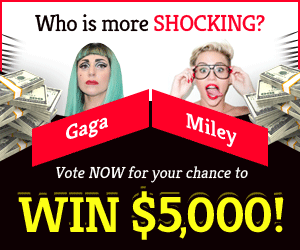 If there's one must-have for celebrities, it's a beautiful, show-stopping smile! If, like many of us, you have misaligned or crowded teeth, then it may seem as if a red carpet smile is out of reach, but this is no longer the case.
Misalignment can cause health issues as well as potentially affecting our self-esteem and making us feel conscious of our smile; crowded teeth especially can make cleaning tricky, leaving us susceptible to a build-up of plaque that can cause tooth decay and gum disease, while crooked teeth can result in uneven wear to their surfaces, and even cause difficulties with chewing.
Getting straighter teeth and a dazzling, camera-ready smile is easier than you might think: keep reading to find out how to get started today.
Get On Board with Invisible Aligners
If orthodontic treatment conjures up images in your mind of conspicuous train-track braces and sinister-looking headgear that you'll be required to wear for years…think again! Today there are innovative new treatment methods that make having braces a breeze.
Invisible aligners are a really popular option for those wanting straighter teeth; many companies offer these aligners delivered directly to your door and replace traditional, regular in-person visits with the orthodontist with online sessions to check your progress.
A key benefit of this type of treatment is that the braces are so discreet as to be virtually invisible – most, if not all, people you encounter won't be aware that you're wearing braces at all! Most users also find them comparatively much more comfortable to wear than fixed braces and like the fact that the aligners can be removed to eat and clean. Best of all, getting our teeth straightened with invisible aligners can be a very quick process, with the treatment time regularly half that compared to that of users wearing a standard appliance.
Have a look here for details on the best clear braces on the market right now, which includes information to help you determine whether this option is the best one for you, as well as what you can expect to pay for each.
Optimize Your Oral Health Routine
Keep your smile healthy and beautiful by following the basics of a great oral hygiene routine. As well as brushing twice a day (for about two minutes each time), you could also think about incorporating floss and/or interdental brushes. Your dentist can show you how to use both of these things, which can help remove plaque and food debris from the hard-to-clean places between the teeth and keep the gum line healthy. Using a mouthwash, too, can help to remove bacteria and tiny bits of food left behind after brushing and keep your breath fresh, too. Different mouthwashes are designed to deliver different benefits, so check the pack to find the most suitable one for you. Also, be aware that mouthwash is often not suitable for children to use, so check this too if buying for your family.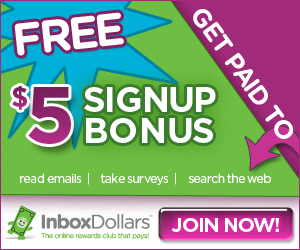 Level-Up Your Lipstick
The right lipstick – and how it's been applied – is a key factor in the megawatt smiles of celebrities. But before you get near your lips with a gloss or a liner, first of all: exfoliate. Prepare by cleaning and drying the lips. Next, apply the exfoliator; you can either use a store-bought one, or there are plenty of natural, homemade options that you can easily find online. Use gentle circular motions, taking care not to cause any abrasions to the surface of the delicate skin of this area. Once you're done, slather on some lip balm; it's important to exfoliate lips no more than twice a week to avoid soreness or irritation.
Go around your lips with a blush to give the illusion of extra fullness: be sure to blend really well for a flawless, natural-looking finish. Next, line your lips with a lip liner in a shade that's darker than you may naturally gravitate towards; you can use a brown eyebrow pencil if you don't have the shade you need to hand! Now you're ready to fill in your lips with either lip liner or your favorite shade of lipstick. Once this is done, dab a small amount of concealer on the center of your lips with a small brush to make them appear fuller and to enhance color and shine.
Extra Hacks For a Red Carpet Smile
At-home teeth whitening treatments are a quick, easy and convenient way to get whiter teeth; that's relatively inexpensive, too, with results often lasting for months with just around five minutes of use of the kit a day for a week or less. This can be a great way of sorting out stains on the teeth, too, for a flawless smile.
If you smoke, quitting is the best thing you can do for your overall health – and in terms of up-leveling your smile, it'll mean you're not subject to those nicotine stains building up in the first place. Watch your alcohol consumption, too: not only has drinking beyond the recommended limits been linked to mouth and other cancers, but the high sugar content of many alcoholic drinks can make them bad news for teeth.
And one of the best ways to keep lips looking plump and healthy and prevent them from drying out is one of the simplest, too: stay hydrated!