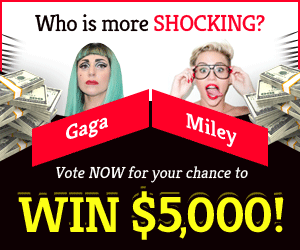 You are not alone. Students often look forward to getting as much help as possible with their homework in this troubling time of massive homeschooling. As the accessibility to facilities reduced with the rise of online classes, you ought to turn towards homework help services to clear your doubts or even ask to "get someone to do my homework for money".
While initiating a quick search would derive hundreds of homework help services for you, choosing the best one to safeguard your interests and privacy is a daunting task. While It's possible that your institute is keeping an eye on these platforms to catch anyone fidgeting around, a legit homework service should ensure anonymity to users like yourself. Here, in this article, I'll guide you through all the titbits of choosing a legit homework service.
Making the List:
Not every homework service provider is going to intrigue you. Only a fraction of them will have the particular subjects you are looking for and even less to provide them with authority. Make a list of all the platforms that have your subject enlisted.
Scrutinizing the Reviews:
Read reviews. Read reviews for all of them. Especially the negative ones. What did they do wrong? What makes the negative reviews negative? If they are cheaper than the rest, why? Are the reviews authentic? Do check it all. Keep striking those with an inconsiderate amount of red flags from your list.
Subject Matter Expert:
The number and credentials of experts in each field determine the quality of your assignments. As you wouldn't go around answering physics questions being a journalism student, subject matter experts hired by the platforms should have the knowledge to answer your queries. Typically, SMEs are appointed with screening tests and interviews, but to cut costs, these platforms often appoint experts who are not experienced enough in their craft.
Quality of Assignment:
Review their already submitted assignments to get a good overall understanding of what they can and do provide. If the answers are not parallel with your expectations, strike the name. Depending on your subject and institution, there must be an acceptable amount of plagiarism mentioned. Review their portfolio beforehand to avoid getting enquired later.
Detailed Solutions:
Assignments are handed over to demonstrate the understanding you have of the subject and are generally expected to have a more detailed solution than exams. If your homework provider treats your assignment as such, they are good to go. If not, you know what to do. Strike 'em down.
You may even get a chance to resubmit if anything goes wrong with the answer, but an incomplete assignment, showing an absence of intent is criminal.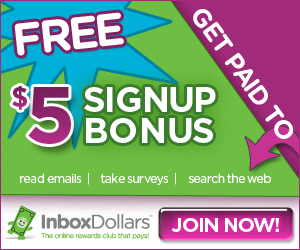 Deadline Management:
Does your online homework provider respond with a solution within an acceptable time frame? Typically, assignments are expected to be submitted within a not-so-flexible deadline and if your provider can't submit within the date, it's of no use.
Go through their portal and seek out FAQs and other documentation that answer your queries.
Ease of Usage:
Online service providers generally have interfaces designed for students of all ages. So, having an easy to use online platform is a necessity. It's going to be an inconvenience if you need to figure out everything every time you submit a problem. Not only submission, but customer care is also a concern for complicated websites. Reaching out to the experts and customer service providers should be as easy as it gets.
Plagiarism:
This is huge. You can't possibly allow an online platform to plagiarise someone else's work to pass it as their own and make you responsible for it to your institution. Depending on the policies of your school or university, anything is possible between review and resubmission. Ensure plagiarism free work before paying.
Privacy and Confidentiality:
The details of enlisted users should always be encrypted and safely kept from anyone trying to get access through their website. Institutions keep checking on whether their questions have ended up on homework platforms and associate answers with the submissions. If your personal and answer details are spread across every dimension, in no time you are going to get caught and be processed. But you need not worry, the best of the homework platforms are aware of the issue and do their best to ensure privacy.
Doubt Solving and Refund Policy:
Following up with doubts of yours should not be considered an add-on by the homework provider. The expert who has answered your question should be the one clearing your doubts. There will be situations, where you will be asked questions regarding your assignment, and not having a clear concept will raise suspicion.
What if they couldn't come up with a solution? What if the solution is wrong? Make sure you know the refund policy they have. Do they credit you directly to your account? Do they offer you free credits? Know everything there is to know before going ahead.
Legality:
Providing homework is not illegal. But make sure your provider is enlisted with the government as a legit business before investing your time and money with the chosen one. Scams are not very uncommon in this line of service. Most of which promise extraordinary service in return for an upfront payment and never deliver on promise after that. Reviews are your friend, abuse their help. Although legality is not an issue, be aware of fraudulent websites.
Variety of Submission:
Not everything can be submitted through a pdf or word file. Some projects need particular programs to be submitted, some institutions only allow such and such formats, all these issues can be addressed and solved by an online homework provider with reputation. Do remember to mention your requirements thoroughly before proceeding with the best online homework service.
The Bottom Line:
Legit homework services present quite an opportunity for you to submit top-notch homework without taking a hassle yourself. As we discussed in this article, do review all of the platforms before starting your quest for answers with the chosen one. But, don't trust them blindly, verify the answers and clear your doubts before closing the contract. Keep learning.