Far Cry 6's Ubisoft Connect Rewards Explained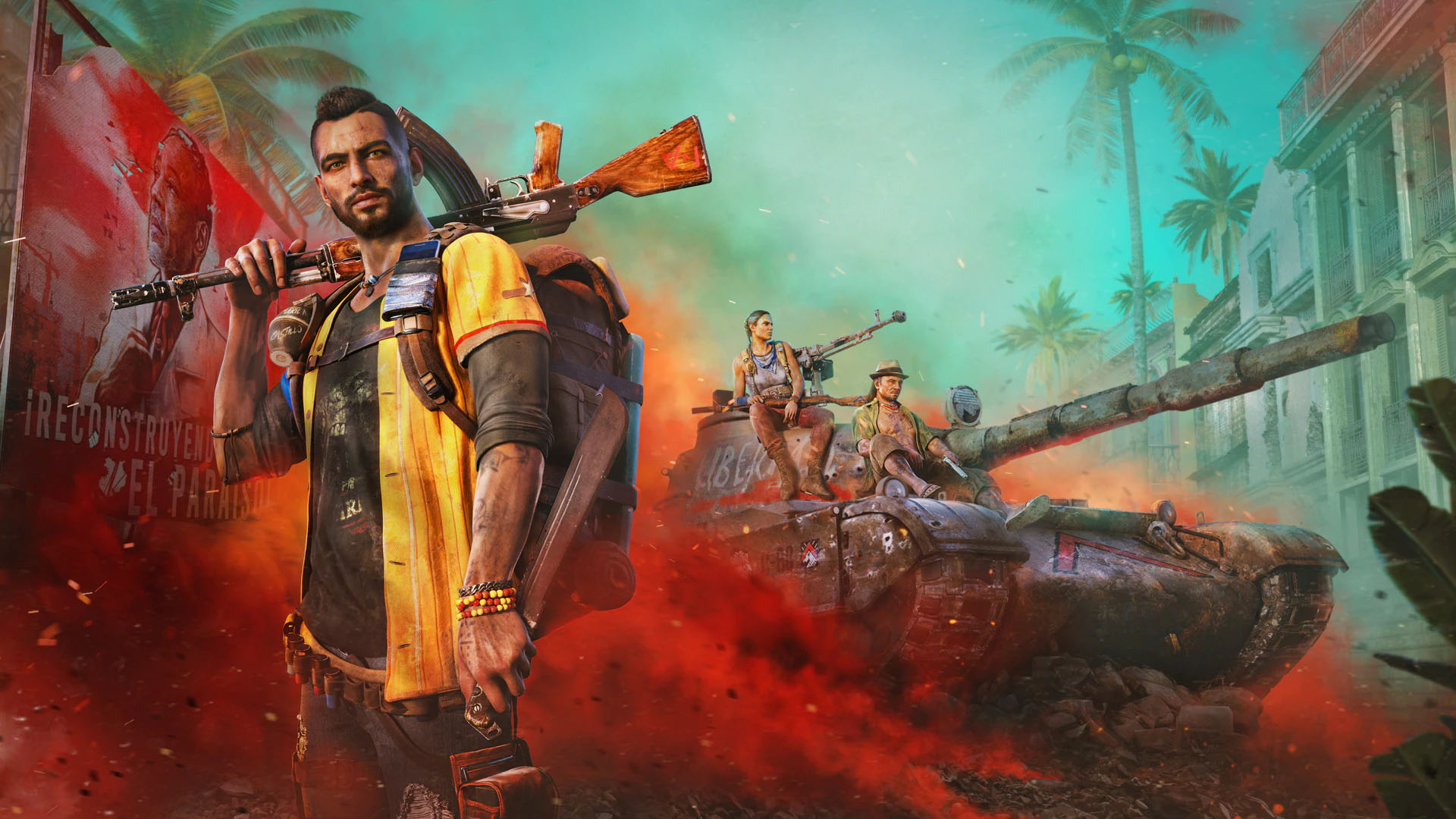 Far Cry 6, like every other Ubisoft game in recent years, is tied to the Ubisoft Connect service. It is described by Ubisoft as "the ecosystem of player services for Ubisoft games across all platforms," and it includes gaming statistics, challenges, and awards.
Some of these awards are free, while others need Units, which may be obtained through levelling up on Ubisoft Connect by completing challenges. But what are the Far Cry 6 rewards, and are they worth the cost of your hard-earned Units? Let's check it below.
Far Cry 6's Ubisoft Connect Rewards Explained
There are nine Ubisoft Connect gifts to pick from, each with a different rarity rating. Weapons and in-game money are among the items that can be unlocked.
Unlocking all of the Ubisoft Connect awards for Far Cry 6 will cost you a total of 190 Units. If you're low in Units, you'll need to accomplish tasks to gain EXP.
Your profile's level will increase by 500 EXP points for every 500 EXP points earned. Every level earns you 10 units, every fifth level earns you 20 units, and every sixth level earns you 50 units.
How to Get Ubisoft Connect Reward Points
To begin reaping the benefits of playing Far Cry 6, you must first link the game to your Ubisoft account. Make one if you don't already have one.
Launch the game's Ubisoft Connect area or your browser.
Sign in using your Ubisoft account.
In the upper right corner, select the Games tab.
Choose the game for which you want to earn Ubisoft Connect Rewards, for example, Far Cry 6.
When the game overview page opens, go to the Rewards area.
You'll be able to see everything available while on the Rewards page. Select the item you want to redeem.
Choose "get it for…" to redeem your Units for the item of your choice.
List of all Far Cry 6 Ubisoft Connect Rewards
High-Caliber Beats (LMG skin) – 100 Units
Mixtape (Sniper Rifle skin) – 60 Units
Basic Materials Pack – 30 Units
Chorizo Chibi – Free
Far Cry 6 Ubisoft fan kit – Free
Fighting Fury Bundle – Free
Fire and Ice Bundle – Free
Revolucion Bundle – Free
Yaran Pesos Pack – Free
Far Cry 6: How Long Does It Take To Complete?
Welcome to our 'Far Cry 6: How Long Does It Take To Complete?' article. In this we will help you to find out how long it takes to beat Far Cry 6. We break down the game's primary plot and how long it takes to complete extra content and hunt for mysteries and treasures.
Far Cry 6: An overview
The major plot should be completed around 15-20 hours. There are many primary stories in this version of the game, each with a large number of required tasks. Also, certain key plot missions take place in high-ranking locations, thus levelling up your character prior is advised.
Side missions may add hours to your or any game for that matter. There are optional missions ranging from intricate to simple.
There's a lot to learn in Far Cry 6. You'll likely spend a dozen hours looking for them. In addition to finding them, the most hardest treasure hunts entail solving a wider environmental issue. You may spend a long time attempting to solve a riddle.
To 100% complete this version, you will need to play the game for 60 hours or more. This involves traversing the whole global map, finding all secrets, and defeating all enemies. Interestingly, the game's platinum trophy is significantly less challenging, since it doesn't need you to go through 100% of the available material.
We hope you liked our 'Far Cry 6: How Long Does It Take To Complete?' article. Stay tuned for more such guides and articles related to all your favorite and exciting games. We keep posting fresh content daily. If there is something specific that you would like us to cover then please let us know.
Welcome to our guide 'Far Cry 6: The End!'. This article includes spoilers for the game's last two missions, although we've attempted to keep the important events and circumstances of their deaths hidden. Far Cry 6 also has a secret ending that you may discover before the game ends. That ending is discussed separately in a different article that you can find by clicking right here https://thewestnews.com/far-cry-6-the-secret-ending/74802 .
The campaign's end
To get the main ending, you must complete all major missions. The latter two take place in Esperanza, the island's capital. These are as follows:
Den of Lions
The Esperanza Battle
Notably, you will be warned of the so-called point of no return before completing The Lion's Den assignment. This implies you must do both procedures sequentially. You will be unable to move freely in the game environment until the main plot is finished. Thankfully, after finishing the main plot, exploring and side tasks will be accessible again.
In the climax, you will journey to Esperanza, where several fights will take place. The main character will be compelled to join some of them to find Anton.
The final boss?
It happens during the last stages of Operation Battle for Esperanza, after reaching the top of the Torra del Leon building in Esperanza. Far Cry 6 lacks a final boss. After locating Anton, you'll see a few sequences when the rebels destroy the ruler. The main character will step down as head of the guerilla force to grieve his fallen friends.
After the credits, a little scene is available. It features extra speech and should not be skipped if you want to complete the game.
In conclusion, we hope you liked our 'Far Cry 6: The End!' guide. Please leave a comment below. Stay tuned for more such guides related to all your favorite and exciting games. We post fresh content daily.
Far Cry 6: The Secret Ending!
Welcome to our 'Far Cry 6: The Secret Ending!' guide. The secret ending of Far Cry 6 is not revealed right away. This means spending many hours on the "beginning" area of Isla Santuario executing the first several big missions (operations).
In Libertad Rises, you sabotage two enemy ships and flee Isla Santuatio with Clara. They'll cruise to Libertad Island, a rebel base. The following operation Guerrilla, is a prelude to the major campaign.
When you first meet Clara, you'll find that the Guerilla has prepared a boat for the protagonist to depart Yara if they really don't want to assist. After the cut-scene, enter the boat instead of the Guerrilla mission.
You need not sail in a straight line. Leave Libertad Island and wait for the mysterious conclusion.
The protagonist has successfully fled Yara and is currently resting on a beautiful beach. The radio programme will recount the island's sad events, followed by the closing credits.
Finding the secret ending does not reset your progress or force you to restart the game. Returning to the main menu allows you to resume the game. Revert to the Guerrilla quest's beginning, before you pick the secret conclusion. You may disregard it and continue your Guerrilla mission.
In conclusion, we hope you liked our 'Far Cry 6: The Secret Ending!' guide. Please do leave a comment below and let us know which ending did you come across. Stay tuned for more such guides related to all your favorite games.