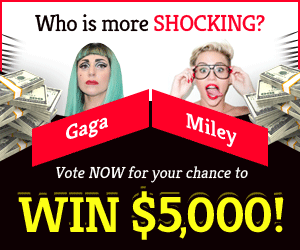 When you have completed the main narrative and attained level 60 on your character, the genuine endgame begins in Diablo Immortal. As a result, you'll want to go to level cap as quickly as possible so you can start doing endgame raids and rifts. The following strategy will help you quickly level up from 1 to 60 in Diablo Immortal.
Diablo Immortal Leveling Guide (1-60)
Battle Pass Points should be saved
Diablo Immortal's seasonal battle pass rewards you with combat points as you progress. These combat points may be exchanged for a lot of experience points (XP).
The quantity of XP gained by claiming combat points is exactly proportional to your character level. The more XP you earn, the higher your character level.
As a result, don't claim your combat points too soon. Keep them safe. Once your character reaches level 10, you should begin accruing combat points. This is due to the fact that you will soon encounter a level requirement to access new zones.
If you have saved enough battle points, you may use them to swiftly level up to satisfy the following zone's level requirement. As a result, you will avoid having to grind another two or three levels before you can begin exploring the next zone.
It's also worth noting that earning level 10 on the battle pass nets you a free legendary off-hand item.
To summarize, you should always conserve your combat points. When you see that you are a few levels behind in a zone, use your combat points to level up your character.
Level 35 – Library of Zoltun Kulle
Level 40 – Bilefen
Level 46 – Mount Zavain
Level 51 – Frozen Tundra
Level 56 – Realm of Damnation
Go to The Blacksmith
Make a point of visiting the blacksmith whenever you return to town. In a game like Diablo Immortal, you'll be filling your bags with goodies. The blacksmith will assist you in clearing out your belongings to create space.
You will also save time by upgrading your gear on the same visit. Abandoning a quest or an exploratory search to return to town to improve an item is a waste of time.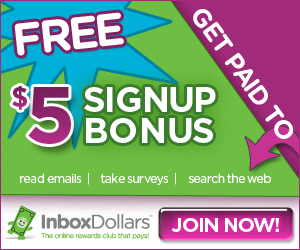 Side Quests should be avoided
Surprisingly, instead of spending time on side tasks, you may advance quicker via the main plot. The majority of the game's side missions provide little XP. As a result, they are not worthwhile.
Lairs should be avoided
Lairs are mini-dungeons found in each zone. Completing these Lairs will provide you regular gems. There is no need to spend time in these mini-dungeons if you want to level up quickly. Normal gems will be useless to you once you reach the endgame.
Running Dungeons
The final few levels will be challenging to get during the endgame. You will need a lot of XP, and merely farming monsters will not enough. Here, you should focus on grind dungeons such as the Mad King's Breach and the Forgotten Tower.
Run dungeons in groups of four to get enough XP to attain level 60.
Tips for Power Leveling
Diablo Immortal's endgame is centered around developing your character as much as possible. You might begin by concentrating on your fighting rating. Your gear, jewels, and upgrades all contribute to your battle rating. The better your fighting rating, the greater your power in the game.
Legendary items and set items have an effect on your combat rating. These not only raise your battle rating but also provide you access to strong perks. Once you reach a wall, you'll be looking for them. As a result, prepare to grind dungeon after dungeon.
Without 5-star legendary gems, you will never be a powerhouse. They can only be obtained by running legendary crests for rifts, making them very difficult to get.
Your power levels are also determined by your Paragon levels, although this is dependent on the level of your Pargon server. There is no need to hurry if the server is restricting your Paragon levels.
Quick Leveling to Lassal
You presumably wanted to speed-run Diablo Immortal so you could confront Lassal, the Flame-Spun, as soon as possible. This grants you easy access to Hell 2 dungeons, from which you may fulfill set bonuses like Grace of the Flagellant and Vithu's Urges.
To get to Lassal as soon as possible, you must prioritize boosting your fighting rating early on. Remember that taking down Lassal requires a team of roughly 1,100 fighting rating.
Starting grinding dungeons as a group is your greatest hope for increasing your combat rating. As a result, you will have the opportunity to unlock your set bonuses, which are quite strong.
You will also have the option of upgrading your set items with triple main and secondary characteristics. The set goods and set bonuses will greatly increase your character's battle rating.
Running Elder Rifts for strong legendary gems is another method to enhance your battle rating. You may boost your Elder Rifts prizes even more by utilizing the battle pass's rare and legendary crests.
Finally, and this should go without saying, you must improve your legendary gear to Rank 11. These improvements will need Scrap Material, Enigmatic Crystal, and Enchanted Dust. As a result, start Salvaging stuff early on to ensure you have adequate crafting resources. At level 25, you may also run Challenge Rifts to harvest a lot of Scrap Material and Enigmatic Crystal.