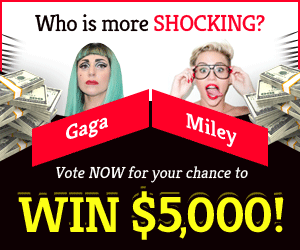 The release of Diablo Immortal is the newest entry to the Diablo franchise. It is time for a tier list that will assist new players grasp the feel of every class in the game. It will also help you to better understand which one they should go for. In this article, we will create a Diablo Immortal class tier list. Also, explore why some classes are rated lower or higher than others.
The Class Tier List
A class's tier does not make it better or worse than other classes. The rank is fully determined by crucial factors such as the level at which you are playing and the difficulty necessary to master the class.
The Diablo Immortal class tier list is as follows.
Barbarian – A Tier
Crusader – B Tier
Necromancer – C Tier
Monk – D Tier
Demon Hunter – E Tier
Wizard – F Tier
Barbarian – A Tier
The Barbarian Class is at the top of the list because it is by far the simplest class for a newcomer to begin their journey with. Barbarians may be classified as tanks because to their enormous health pool and damaging attacks.
Barbarians, as the name implies, are plain and strong, having a large arsenal of multi-target melee attacks that deliver massive amounts of damage.
Though this class lacks range, its abundant health and mobility more than compensate, since you won't have to worry about closing the gap yourself.
This class is for you if you lack patience and want to plunge right into the fight without giving it any consideration.
Crusader – B Tier
The Crusader class takes the second slot on the list because to its unrivaled flexibility. Crusaders, like barbarians, are a force to be reckoned with, but with a concentration on AoE strikes.
Crusaders may provide their team and themselves a bonus that can sometimes turn the tide of a fight. Despite having less powerful single-target attacks and a lower health pool than a Barbarian, the Crusader performs well when employed wisely.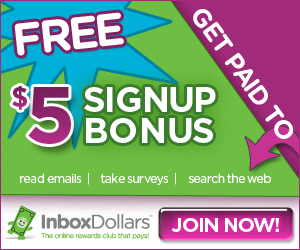 To compensate for its shortcomings, Crusaders can ride a horse and rapidly explore the battlefield.
If you like putting some effort into your attacks while having a large health pool that allows you to make errors, this class is for you.
Necromancer – C Tier
With underworld ties and the power to call the dead to fight your battles, Necromancer wins the third slot on the list. The Necromancer has the ability to call the dead and have them take your hits in your stead.
The reason Necromance is ranked lower than the other classes on the list is because Necromancer needs dead individuals to be raised anew, which might take some time.
Necromancer is arguably best suited for lone players since you'll have an undead army absorbing the hits while you stand back and unleash assaults.
Monk – D Tier
Monk is the class of choice for team players. Monks have good mobility and attacks. Although the star of the show is their buffs, which may be highly useful in group play.
Although Monks behind other classes in terms of mobility and attack damage, joining up with your teammates and then utilizing your buffs to push others to their limits is what makes the monk a must-have for a team.
Monks aren't entirely worthless on their alone since they have good AoE attacks, but as you go through the game, you'll find yourself at a disadvantage against opponents with larger health pools and attacks that inflict enormous amounts of damage.
Demon Hunter – E Tier
If you have a high-risk, high-reward attitude, you've come to the correct spot. Demon Hunter is by far the quickest class when it comes to dispatching foes with powerful ranged weapons. These provide massive burst damage.
Although the Demon Hunter's body is weak and can't withstand many blows compared to other classes, the attacks compensate for this since you won't have to cover the distance between the adversary and yourself.
The class requires careful preparation and strategic placement, making it a class best suited for a seasoned player. Demon Hunter takes a lot of work to become accustomed to. Especially since it has little to no support options and extremely limited mobility.
Wizard – F Tier
In terms of ranged assault, Wizards are comparable to Demon Hunters. However whereas the Demon Hunter obliterates a single target, the Wizard focuses on Ranged AoE strikes.
Wizards are excellent at crowd control. However, they have a relatively tiny health pool and must be fully motionless to perform any magical assault. This makes them a poor choice for inexperienced players.
The Wizard Class is rated lowest not because it is the least beneficial. However, it is the most difficult class to play since you will need to move about a lot owing to low health. Yet you will need to pause to launch any attacks.
This class is for you if you can forecast the course of the fight and prepare and devise plans ahead of time.