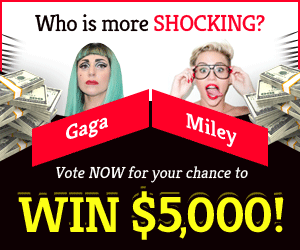 Being a college student-athlete is clearly difficult, and it requires a tremendous amount of hard work, discipline, and dedication that should never go unnoticed. Unquestionably, it's not for everyone, but those talented enough to do it have high commitment and immense fortitude. It certainly takes hard work and, in most cases, it's challenging, yet the love and passion for the sport makes it all worth it.
Whether in athletics, academia, or other fields where performance is rated highly, the intense pressure to succeed can cause unimaginable emotional distress and other challenges. Student-athletes cite money issues as an example of the challenges in college sports. Thus, more than one essay research paper indicates the need to pay college athletes for their success. These essays prove that we all need a little motivation to help us visualize our goals and dreams. While monetary rewards are still a hotly contested topic, there have been other forms of rewards that come the way of these athletes. Social media is allowing them to create powerful brands from the onset of their careers so that they can start earning on their brands as soon as it is okay to do so.
College athletes should cultivate a solid social life with healthy relationships, alternative career choices, and a greater purpose beyond winning to find meaning and sustain motivation. Therefore, with a little holiday break, it's time to binge-watch some motivational movies for athletes that can re-awaken your athletic dreams.
What Challenges do College Athletes Face and Why do They Need Motivation?
Studies show that most student-athletes feel seriously overwhelmed and struggle to find extra energy for other daily tasks due to the psychological and physical demands of the sport. Others also report mental exhaustion as another significant challenge, leading to occasional mental health issues. Other common challenges include:
· Lack of sleep and fatigue from the high demands of both the classes and the sport.
· The pressure to excel both in sports and classwork with a specific GPA requirement
· They often miss out on some crucial and exciting parts of the college experience because of the athletic commitments and tight schedules.
· Juggling between finishing samples of assignments in time and training leads to a real-time management struggle.
The motivation of these athletes is one of the critical responsibilities of the people surrounding them, including the coach, peers, and family. Though conditioning, good training, and mental preparedness can help athletes become better, but without proper motivation, they will put minimal effort into the processes. Therefore, it is crucial to encourage and motivate the athletes to put in more effort and appreciate the benefits of excelling.
Sports Films That Motivate Student-athletes
For any individual or team to do well and thrive in athletics, sufficient motivation has to be in place, without which the desire to improve and do better is highly unlikely. You might understand how vital inspiration and motivation are but don't know how to achieve them. Luckily, college sports movies can take care of that. Here is a list of the six best sports movies to help inspire you back to the game.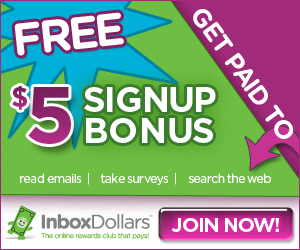 Hoosiers
In this classic film, a new coach, Norman Dale, manages a basketball team from a small-town Indiana. The community and the team have issues with him due to his checkered past and his strict coaching style. However, with the help of some key influencers and the team's apparent transformation, the team buys into his perfect discipline and teamwork system, leading to a much better performance than before. They even get a chance at the state finals and pull out a fascinating performance in the finale.
Miracle
An inspiring true story sports movie of Herb Brooks leading a hockey team to victory in the 1980 U.S Olympics against the intimidating Russian team. Brooks started as a new coach leading an unfocused team with undisciplined and sloppy players. But the team sees quick transformation and better results as they give in to the new coaching and playing style.
Remember the Titans
The movie is based on actual events of racial desegregation in 1971, where racial tensions in two high schools get heated. The racial segregation in these schools wanes down as the schools are integrated into one football team. The team is led by the African-American head coach Herman Boone and eventually tries to help the community to see past races amidst constant opposition.
Bend It Like Beckham
Despite their parents' wishes, the two talented girls (Jess and Jules) have their hearts set on professional soccer as a career. Despite the challenges of gender and racial disparities, they join a football team in London, and with their incredible performances, the team eventually makes it to the championship.
Coach Carter
High school basketball coach Ken Carter is surrounded with controversy after benching all players from his team for breaking their academic agreements. He tries to show the team that good values are required for a better future but realizes that he actually made a mistake, which affected the boys more severely than he expected.
We Are Marshall
After West Virginia's Marshall University loses an entire football team in a horrific plane crash, the students together with community members unite to rebuild the team from scratch. They are fueled by immense passion, and their solidarity boosts them through to a victorious win.
Conclusion
College athletes face multiple issues that sometimes go unnoticed. They are naturally inspired to perform better and win. But they all need constant inspiration every once in a while, and sometimes watching a stranger's story of a similar journey through various motivational sports movies can provide the needed boost. Fewer things are great at motivating student-athletes than a great sports movie. They remind you of crucial life lessons, including beating the odds, breaking down racial and cultural barriers, overcoming challenges, or speaking up for what you believe in.