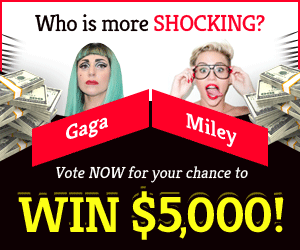 As we are all well aware that 2021 was a difficult year for many, many of us found solace in games. During the year without an Elden Ring or a sequel to The Legend of Zelda: Breath of the Wild, we found solace in Chicory and Psychonauts 2, and spooked by Resident Evil Village and Metroid Dread. Inscryption and another journey in the strange solar system of Outer Wilds were some of the surprises.
However the year 2022 is filled with extremely exciting games that are about to be released soon, namely God of War Ragnarok, Starfield, Bayonetta 3 and the aforementioned Elden Ring are all scheduled for release in 2022. As a result, many of the games on in this list have been delayed from 2021 — and some, like Diablo 4 and Overwatch 2, have been postponed even further. Watch out for games like Somerville and Cursed to Golf though as they are sure to entertain you with their addictive gameplay.
1. ANACRUSIS
How can The Anacrusis stand out in a year full of Left 4 Dead clones? It's set on a retro-futuristic space ship, boasts fantastical sci-fi weapons like a laser rifle and time-stopping explosives, and will launch in early access on Steam and Xbox Series X so players can help shape its development. A full release is coming later this year from Stray Bombay (ex-Valve developer Chet Faliszek's new studio).
2. PANDORA'S FRONTIERS
It's risky to say that Avatar: Frontiers of Pandora will be released on time, but publisher Ubisoft and developer Massive Entertainment (Tom Clancy's The Division) still plan to release it in 2022. With Avatar 2 (due out Dec. 16, 2022), Frontiers of Pandora will recount the storey of a Navi fighting humanity's Resources Development Administration. In addition to PlayStation 5, Windows PC, and Xbox One, the game will be streamed on Amazon Luna and Google Stadia.
3. BAYONETTA 3
Bayonetta, the gun-toting witch, will return in next year's Switch-exclusive Bayonetta 3. Her new talents include Demon Masquerade, where she combines with a demon to wield great magic powers, and Demon Slave, where she can manipulate Infernal Demons.
4. DESTINY 2: THE WITCH QUEEN
If you're looking to celebrate Destiny 2's fifth anniversary in style, the Glaive will provide a new weapon type and a new storyline. Returning? Mars. The Witch Queen will follow Savathûn, Oryx's sister and the adversary of Destiny's first major expansion, The Taken King. Destiny 2: The Witch Queen comes on all platforms on February 22, 2022.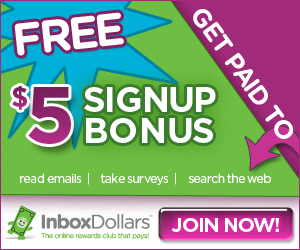 5. EA SPORTS PGA TOUR 22
When EA Sports and Tiger Woods dissolved their 16-year video game partnership in 2013, many assumed the same for Augusta National and The Masters Tournament. Not only did EA Sports return to licenced golf simulations after a 7-year sabbatical, but it also brought with it America's most exclusive club. The Masters will undoubtedly be the highlight of EA Sports PGA Tour when it launches in April 2022. But all four major golf championships will be playable on current courses in a console video game.
When the Masters, US Open, British Open, and PGA Championship met last, EA Tiburon released its best golf game ever. While the game's historical golf mode is unlikely to return, a deep player career mode and plenty of online matches and tournaments are likely.
6. FINAL FANTASY 7 EVER CRISIS
It includes the Compilation of Final Fantasy 7 sub-series games Before Crisis, Crisis Core (PSP) and Dirge of Cerberus (PS2). Despite its importance to the Final Fantasy 7 storey, Before Crisis' Turk-focused tale was never translated into English. Final Fantasy 7: Ever Crisis hits iOS and Android in 2022.
7. GOD OF WAR RAGNAROK
God of War Ragnarok, coming to PlayStation 4 and PlayStation 5 in 2022, takes Kratos and Atreus back to Midgard, where they fled after defeating the Olympian gods. As the "finale" of Kratos' Norse storey approaches, both are participating in the eschatological end of Norse mythology and probably the rebirth of their planet. Atreus, Odin and Kratos will be led by Ryan Hurst (Sons of Anarchy) and Richard Schiff (The West Wing) in the God of War 2 sequel.
8. POKÉMON LEGENDS: ARCEUS
Return to ancient Sinnoh in Pokémon Legends: Arceus, coming on Nintendo Switch on January 28, 2022. Expect a big Pokémon RPG experience in the semi-open Hisuian territory, new fighting mechanics, and familiar and new Pokémon faces. Voltorb, Zorua, and Growlithe will all have new forms in Arceus, as well as new evolutions Basculegion and Kleavor.
9. SONIC FRONTIERS
Sega calls Sonic Frontiers a "open-zone-inspired experience" with an unique storyline by Sonic Boom writer Ian Flynn – so who doesn't want to see how a "open-zone" Sonic the Hedgehog game ends out? We don't know much about Sonic's upcoming 3D journey, but we're intrigued. Sonic Frontiers is set to release on Nintendo Switch, PS4, PS5, Windows PC, Xbox One, and Xbox Series X in holiday 2022, about five years after Sonic Forces.
10. STRAY
A lost stray cat wanders neon-lit city streets, uncovering the wonders of a world inhabited by droids and deadly creatures on their way home. Interacting with the inhuman inhabitants of the cyber-city requires players to be "stealthy, nimble, goofy, and occasionally as unpleasant as possible." Stray hits PS5 and PC in 2022.