'You' Season 3 Netflix Review: Should You Watch It Or Skip It?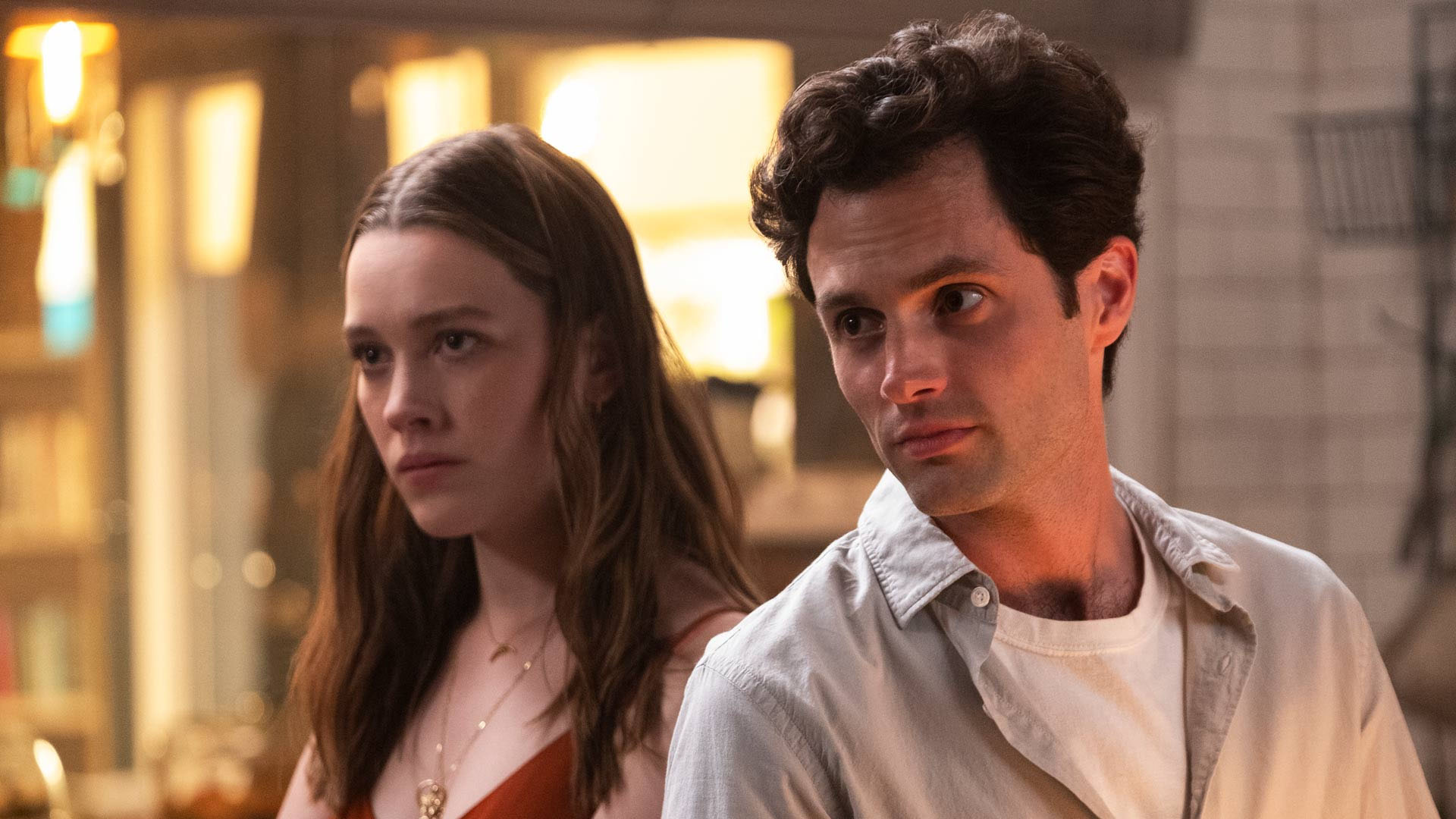 You is a model exercise in elements that should be diametrically opposed but somehow function in concert together from a storytelling standpoint. The plot revolves around a man named Joe Goldberg (Penn Badgley) who gets obsessively enamoured with one lady – someone who becomes his main focus to an unhealthy (and in most cases, violent) degree.
But the Netflix series based on novelist Caroline Kepnes' novels, which is about to start its third season (with a fourth already greenlit), has always been very aware of itself, to the point that its moments of levity are almost enough to make you forget what kind of show you're watching. Season 3 adds an interesting twist by not only putting Joe to the outwardly boring outskirts of suburbia, but also by introducing the fact that he's now formally tied down – to someone just as deadly, if not more so, than he is.
Season 2 ended with the shocking revelation that Love Quinn, Joe's latest obsession, played by Victoria Pedretti (The Haunting franchise), was pregnant with his child — therefore it was only natural for Joe to relocate his growing family to Madre Linda, California, complete with white picket fence.
Those who saw last season know that Love isn't completely blameless when it comes to her own past; her body count may not be as high as Joe's, but she's done some pretty horrific things in the name of protecting those she cares about. The third season of You reintroduces us to this couple in quite regular circumstances; with the birth of their baby, Henry (or "Forty," depending on who you ask), Joe and Love's lives revolve entirely on restless nights and never-ending diaper changes. At the same time, they're both secretly lamenting the loss of their previous dynamic, missing the days when their relationship was full of adventure and thrills.
Of course, it doesn't take long for these two to figure out how to reignite the flame between them — and it involves a lot of violence, as is usual of You.
The most significant distinction between Joe and Love, though, is their respective methods of operation. Joe is thorough, systematic, and a planner who insists on everything being meticulously put out exactly the way he wants it. Love, on the other hand, is impetuous and spontaneous around him, and when she lashes out in a more intense display of rage, it's uncontrolled and sloppy, forcing her to rely on her spouse to clean up afterward.
It's no surprise, then, that this leads to a growing hatred between them, which causes them to seek treatment from an outside source — a couple's therapist, played by Daredevil's Ayelet Zurer with calm and discernment.
In fact, one of the season's highlights is the new cast of supporting characters surrounding Joe and Love in Madre Linda, which includes everything from momfluencers like Sherry Conrad (a fantastically wide-ranging Shalita Grant) and her supplement-shilling husband Cary (Travis Van Winkle), to Joe's new coworker at the local library, Marienne (Chilling Adventures of Sabrina's Tati Gabrielle), to more mysterious next-door neighbours like the En There's also Matthew's son Theo (Dylan Arnold of Halloween Kills), who develops an unhealthy attachment to Love.
Furthermore, this season's suburban setting proves to be just what You needed, and watching someone like Joe surrounded by parents discussing their children's gluten allergy seems like an added level of exquisite pain. Although the show makes a point of mentioning the recent and currently ongoing COVID-19 outbreak in order to give the audience a sense of timeline in relation to real-life events inside the narrative, it's a side note. (However, one episode in particular, which deals with the Quinn-Goldbergs' approach to coping with an anti-vaxxer family in their midst, hits a little too close to home.)
The best element of the third season of You is how it portrays Joe and Love as two people trying to put on a united front to the rest of the world but also battling to trust each other at every turn.
When they're on-screen together, Pedretti's almost effortless ability to swing between Love's most exposed weaknesses and quiet, barely-contained wrath reminds us why she was one of the best things to happen to this show in the first place, and she's more than an equal match for Badgley.
Their scenes apart are less engaging, to the point where I found myself anxiously anticipating more of them — and, by extension, was almost disappointed when Joe's attention was drawn away by another potential paramour.
Despite its many triumphs, Season 3's worst flaw is its incessant and pointless attempts to elicit pity for its protagonist. Joe's childhood is shown through flashbacks strewn throughout the ten episodes, revealing that his misplaced impulse to protect select women was implanted in him at a young age.
They not only succeed in disrupting the more interesting present-day plot, but they also introduce Joe's underlying mommy issues as a revelation rather than something that could be inferred naturally. After three years, there's no need for the show to keep trying to make us feel sorry for someone who continuously demonstrates no remorse for his victims.
You'd be better off not making excuses for Joe's actions at this point, because it's at its best when it doesn't try to hide its status as a gripping, twisted thriller.
Singapore has suspended a crypto-exchange, Over a disagreement with K-pop group BTS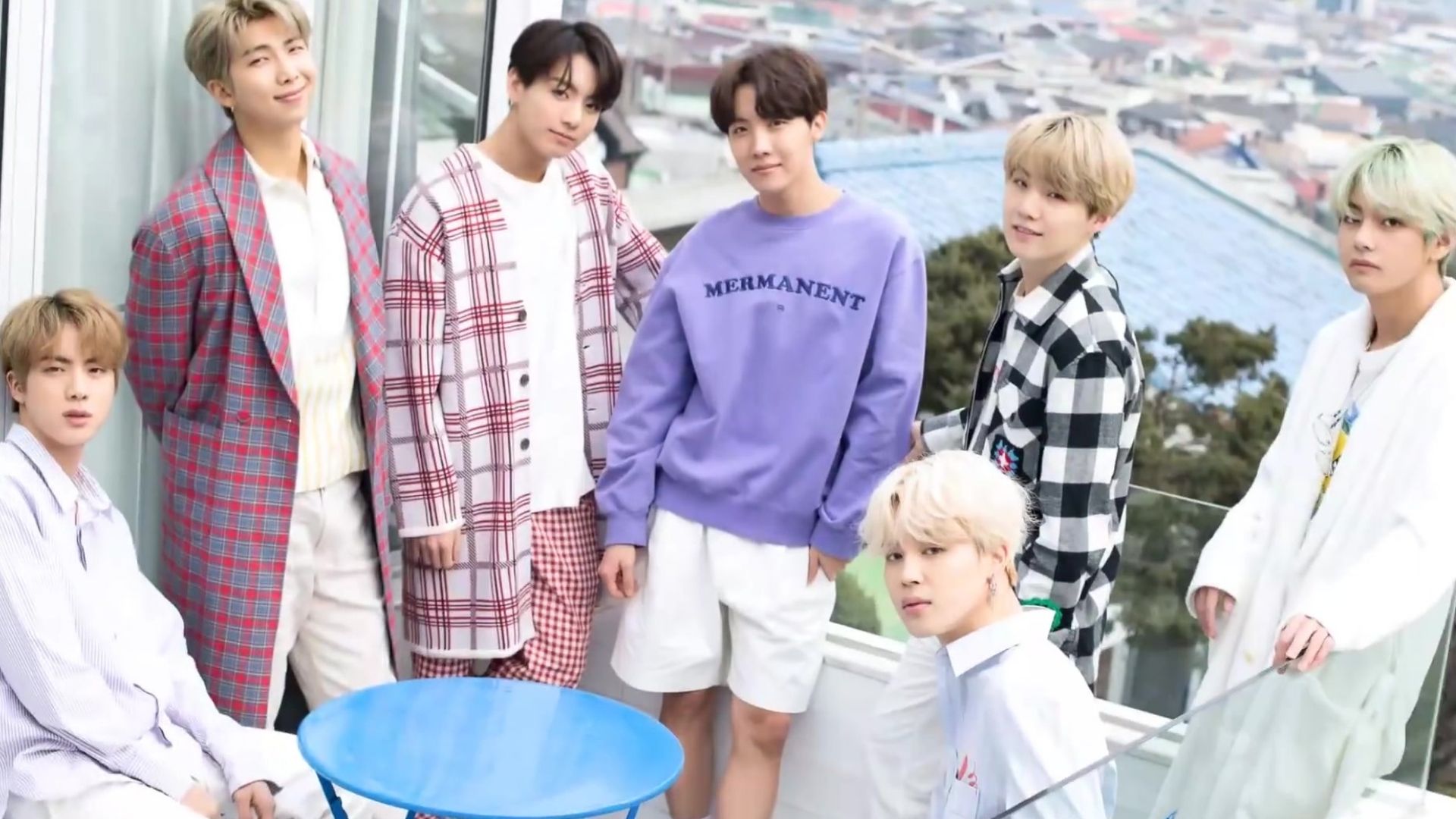 Singapore has suspended a crypto-exchange, Over a disagreement with K-pop group BTS
Singapore's banking watchdog has halted a popular digital currency exchange over a crypto pension programme linked to South Korean boy band BTS.
Singapore's decision to stop Bitget's local activities comes as the city-state strives to become a worldwide cryptocurrency hub.
BTS's agency Hybe threatened Bitget with legal action in October for the promotion of Army Coin, named after the group's ardent fans BTS ARMY. Who made the coin is unknown.
"so they do not have to worry about surviving but instead let them do what they desire to do" the platform advertised Army Coin. Hybe stated the coin is unrelated to BTS.
The episode shows the difficulties regulators face in controlling the crypto business as regular investors accept digital currency.
Barcelona star Andrés Iniesta was criticised last week for promoting the world's largest crypto exchange on Instagram.
Singapore, a financial and free-trading port, has been more open to technology than regional rivals Hong Kong and Tokyo.
The Monetary Authority of Singapore has awarded Binance, Ripple, and Coinbase licences to serve retail and institutional clients.
Bitget had been exempted until July, according to a source familiar with the case. Bitget and the MAS refused to elaborate on the basis for Bitget's exclusion.
Bitget's services were still available in Singapore until late November, when it promoted Army Coin and claimed MAS clearance on its website.
After being notified by the Financial Times, the company removed the MAS logo from its site and prevented Singaporeans from using its app or website. Bitget still claims US, Canadian, and Australian licences.
Army Coin has since been listed on CoinTiger, another Singapore-based cryptocurrency market. The coin "exists for the good of BTS" and will "truly support them financially", according to CoinTiger.
Courtney Love claims to have Elon Musk's mysterious emails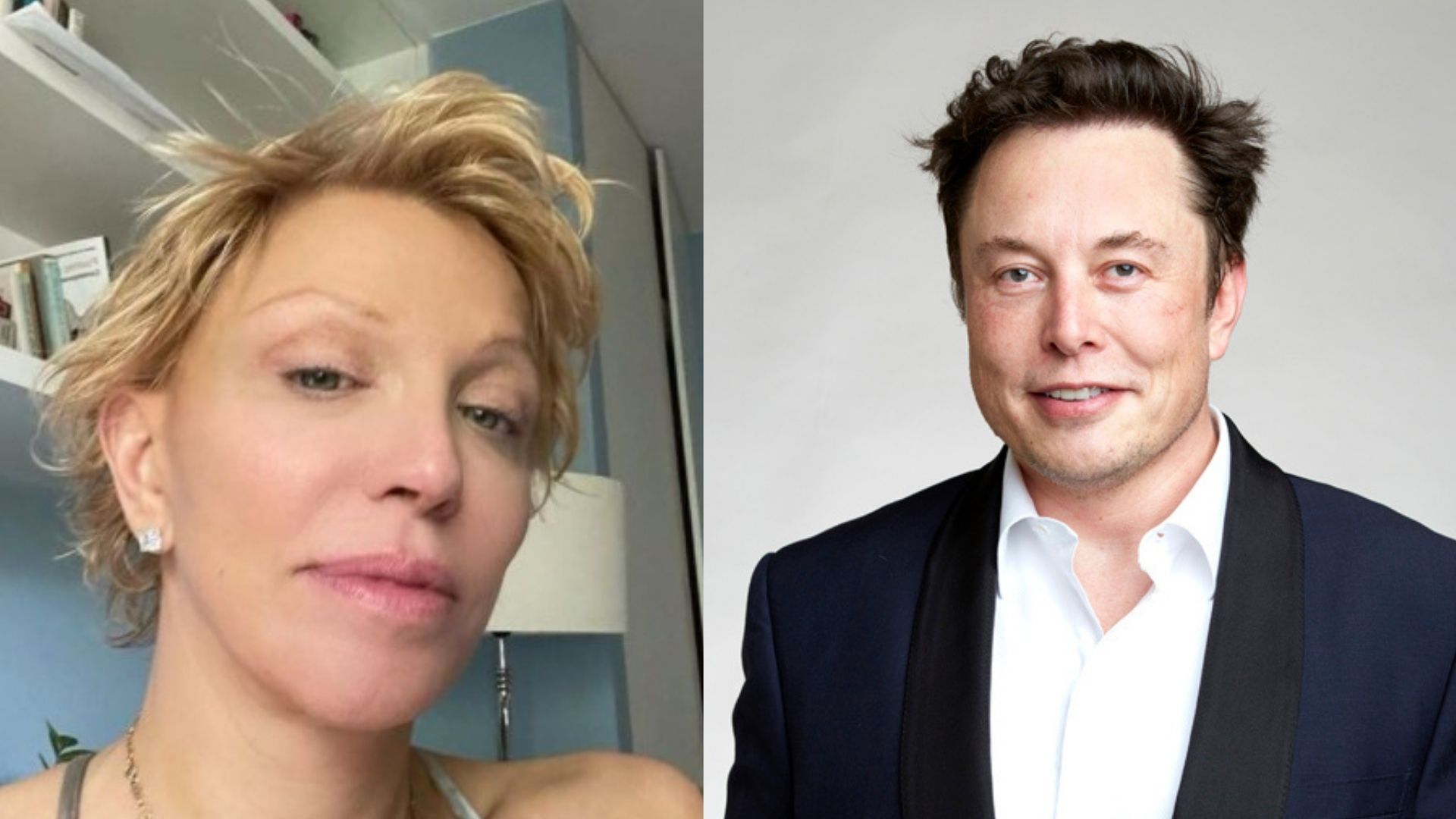 Courtney Love claims to have Elon Musk's mysterious emails
Famous grunge vocalist Courtney Love tweeted a vague threat this week that includes Elon Musk's private emails, Bernie Sanders, and a character from the show "Succession."
You may recall Elon Musk's November under-the-belt jab at Senator Bernie Sanders.
To an 80-year-old lawmaker, he said, "I keep forgetting that you're still alive."
In addition to offending Musk fans, the statement insulted a man who, according to The Hill, is currently trying to help Alzheimer's patients afford treatment.
So what does this have to do with Courtney Love? The 57-year-old singer and actress, who was once married to late Nirvana lead singer Kurt Cobain, tweeted on Thursday something ambiguous and colloquial:
"You know your str8, male, PayPal mafia email group?" Love tweeted. "I was on bcc for MONTHS on that thing. With that information in mind, don't you think in a 'civilized society' one should embrace paying our fair share of tax? Don't pick on Bernie. It's Kendall Roy shit."
Was Love in a financial group chat with Musk, perhaps a decentralised autonomous organisation (DAO)?
Initially, she only said she was a "GOOD queen" and used the hashtag "#justpayyourtaxesbuddy." Reporters rushed to the star's aid in the replies. She later added more hot water to her tea spill.
"Mostly gross sex stuff, entitled dudes being suck ups/toadies," Love tweeted today. "I was sleeping w someone on it (Thielis not on it. So. Str8) it's not his fault I got BCC'd. I like Elon the few times we've met…"
However, Love later deleted that last tweet, along with several others she had recently sent.
Love also seemed to like Musk in 2017, when she praised a previous SpaceX launch.
Interestingly, while Love accuses Musk of tax evasion, the Daily Mail reported earlier this year that Love owed the state around $375,000 in taxes.
Peacemaker: Trailer, Release date and other details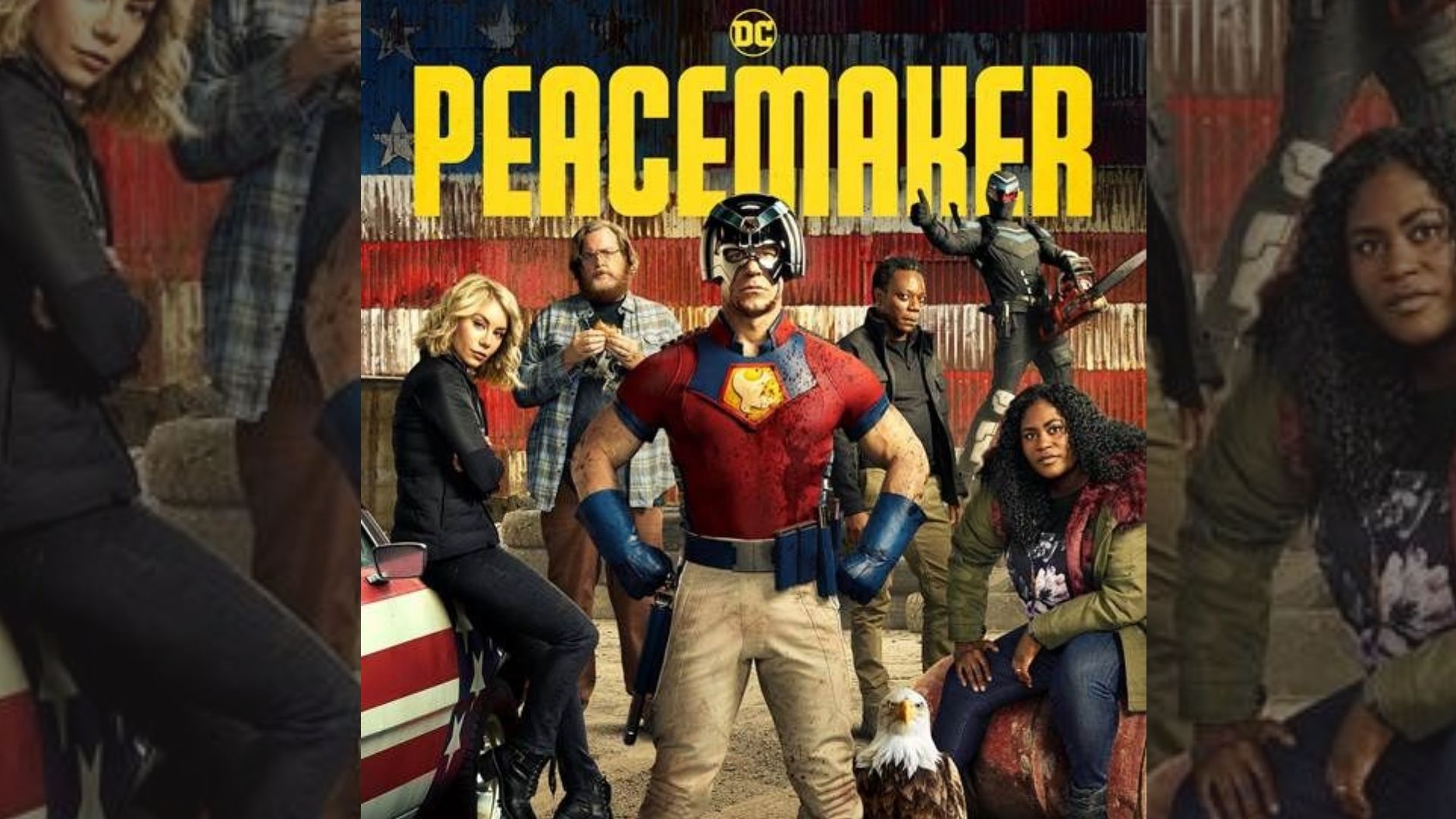 Peacemaker: Trailer, Release date and other details
Another trailer for James Gunn's The Suicide Squad spinoff, Peacemaker, starring John Cena, has been released ahead of the show's premiere on HBO Max next month.
"Peacemaker is an opportunity to delve into current world issues through the lens of this superhero/supervillain/and world's biggest douchebag." Gunn said when the series was announced. For a movie that also featured the kaiju alien starfish monster Starro the Conqueror, Peacemaker was hospitalised at the end of this year's The Suicide Squad. There's a sense in this trailer, however, that John Cena's Peacemaker is having second thoughts about his vow to keep peace at all costs, even if it means slaughtering men, women, and children in the process. Perhaps Peacemaker isn't ready to get all introspective right now, as the trailer suggests.
While Cena will reprise his role as Peacemaker, Steve Agee and Jennifer Holland from The Suicide Squad will also appear in the new series. Freddie Stroma and Chukwudi Iwuji star as Vigilante and Clemson Murn, respectively, on Gunn's show Peacemaker, which also features Danielle Brooks as a co-lead.
All eight episodes of the series have been written by Gunn, and he will direct five of them. Jody Hill (The Righteous Gemstones) and Rosemary Rodriguez will also serve as co-directors (The Walking Dead).
In the near future, HBO Max will be home to numerous major DC projects, including Peacemaker. Batgirl, starring Leslie Grace as the titular character, is also scheduled for release next year. HBO Max is currently developing the films Black Canary, Blue Beetle, and Static Shock.
On January 13th, 2022, HBO Max will air the series Peacemaker. Take a look at the latest Peacemaker trailer and poster.