Why is the NFC East so poor?
The NFC East have had a shocking year, with six teams in the NFL currently having as many wins as the East's four sides have combined. The Eagles have suffered some huge injuries, Dallas' has seen some of the worst defense in years and the Giants' 30th ranked passing offense have a join-worst three receiving touchdowns. Washington has suffered too, ranked 32nd in rushing offense.
All and all, it's been an awful year for the NFC East with many of the predictions on today's NFL tipping the sides for failure. So how has this happened? And will we likely to see some improvements in the near future?
The Dallas Cowboys
The off-season looked promising for the Dallas Cowboys. But things have changed over the course of the season with a 38-10 throttling at the hands of the Arizona Cardinals have seen the Cowboys lead with a 2-4 record during the opening six weeks.
They've had a defining injury on the team in the likes of Dak Prescott and a further collapse in production on offense. Also further issues including turnovers, with Dallas given up a league-high 15 so far including nine fumbles and six interceptions, some of which have resulted in touchdowns. Ezekiel Elliot expressed the situation perfectly saying: "The beauty of the thing is, our division isn't doing that well this year, so we've still got a shot at it. But we've got to figure this out, I've got to figure this out, lead this team better and help us win football games."
Still, they've got a lot of work to do with a decimated offensive lines in the likes of season ending injuries to offensive tackles Tyron Smith and La'el Collins as well as the absence of center Joe Looney. Blake Jarwin, the tight end, is also out for the remainder of the season while Linebacker Sean Lee still suffers from a hernia.
The Philadelphia Eagles
Potentially the best team in NFC East, but that's not saying a lot for the division. Tight end Zach Ertz is set to be out for a month while suffering an ankle injury while Miles Sanders incurred a knee issue during their game against the Baltimore Ravens.
An issue with the team throughout the season has been the absence of several players including offensive tackles Jason Peters and Andre Dillard, wide receivers Jalen Reagor, DeSean Jackson and Alshon Jeffery, missing guard Brandon Brooks and line backers T.J. Edwards and Duke Riley. They currently have nine players on injured reserve with 25 players missing at least one game so far this year.
Still, the team has hopes for success. Head coach Doug Pederson said: "This is where veteran players who have been through it, and as recently as the last couple of seasons with us, know how to deal with it, know how to handle it and know how to pull these guys along."
Good Morning Football's Nate Burleson also commented on the team saying, "I'm watching Carson Wentz play heroically but still lose. But there's something about the way the Eagles are coached, about the way they play. I like the way the Eagles play and if they win this one, and win it convincingly, it could be the win that propels them in the NFC East race."
The New York Giants
The Giants are ranking 31st in both total and scoring offense this year. Jason Garrett's offense has been uninspired over the first six games as well as injuries to running back Saquon Barkley and wide receiver Sterling Shepard. General manager Dave Gettleman will certainly be looking out for his tenure.
"One of these teams is going to get an actual win in the NFL, which in that division, equals about three wins in the NFC West," said GMB's Kyle Brandt. "What is the threshold in this division we're willing to accept for the fewest amount of wins? Is it six? Because I think it might be five. I think Joe Judge and the Giants could win the division at 5-11."
A four-win NFC East champion? 
It certainly has been a bad year for NFC East and shows just how low a division winner can go with the teams' .229 combined winning percentage the second worst for any division since the 1970 AFL-NFL merger. ESPN's Football Power Index predicts there will be a 28% chance the NFC East winner will have six or less wins It's looking like it's going to be a bad year for NFC East in more challenging ways than 2020 has already made it be. Only time will tell what's going to happen, but here's hoping the NFC East has a better shot at building their reputation up again next season.
Pokémon Brilliant Diamond and Shining Pearl: How to Get Lugia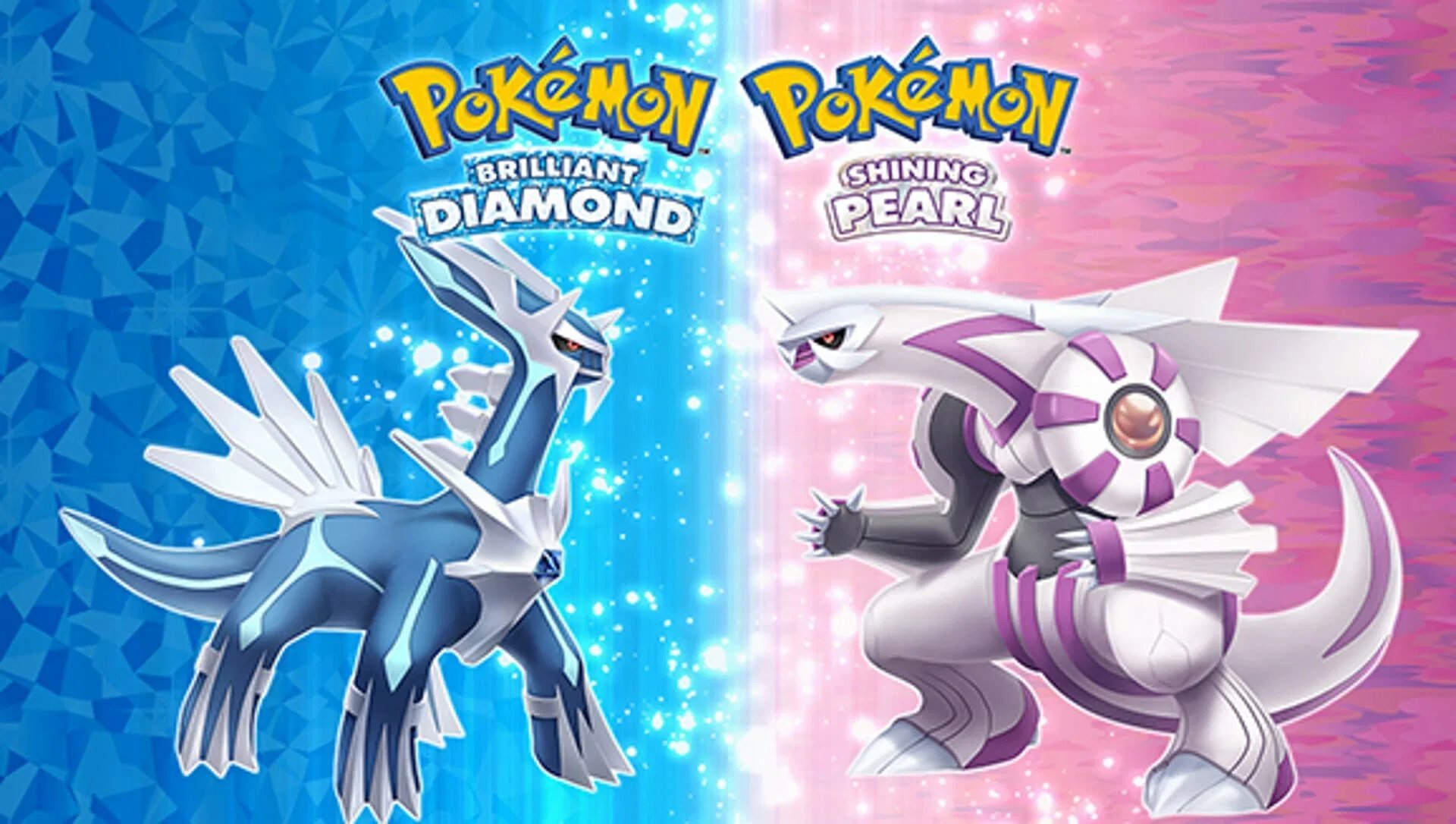 Pokémon Brilliant Diamond and Shining Pearl: How to Get Lugia
The Legendary Psychic/Flying-type Lugia, which is also the star of the celebrated Pokémon Silver and its Nintendo DS version, Pokémon SoulSilver, is one of the most popular and powerful legendary Pokémon in Pokémon Brilliant Diamond and Pokémon Shining Pearl. With that out of the way, let's look at how to obtain Lugia, the "Guardian of the Seas," in Pokémon Brilliant Diamond and Pokémon Shining Pearl.
How to Get Lugia in Pokémon Brilliant Diamond and Shining Pearl
First and foremost, those who are currently playing the Brilliant Diamond version will be disappointed to learn that Lugia is only available in the Shining Pearl version. After defeating the Elite Four, Cynthia, and receiving your National Pokédex, which is given to those who pay Professor Rowan a visit to Sandgem Town after completing their Sinnoh Pokédex, Shining Pearl players can find and obtain the Legendary Pokémon on Ramanas Park, a postgame area only available after defeating the Elite Four, Cynthia, and receiving your National Pokédex.
You must go there after unlocking the area and exchanging your Mysterious Shards for a Squall Slate. However, the Squall Slate can only be purchased after obtaining three discovery Slates and three Kanto Slates. After obtaining the Squall Slate, simply proceed to the park's exterior area and proceed to the Squall Room, which is located northeast of the entrance, by a shore. Simply enter the location after finding it and lay the slate to fight Lugia. To summarise how to find Lugia in Pokémon Shining Pearl, follow these steps:
Defeat both the Elite Four and Cynthia.
Get the National Pokédex.
Go to Ramanas Park and buy the Squall Slate.
Go to the Squall Room
Place the slate on the pedestal.
Battle and capture Lugia.
Pokémon Brilliant Diamond and Pokémon Shining Pearl are now available for the Nintendo Switch exclusively. If you're not sure which version to acquire, compare the main differences between Pokémon Brilliant Diamond and Pokémon Shining Pearl.
Pokémon Brilliant Diamond and Shining Pearl: Where to Find Shadow Ball TM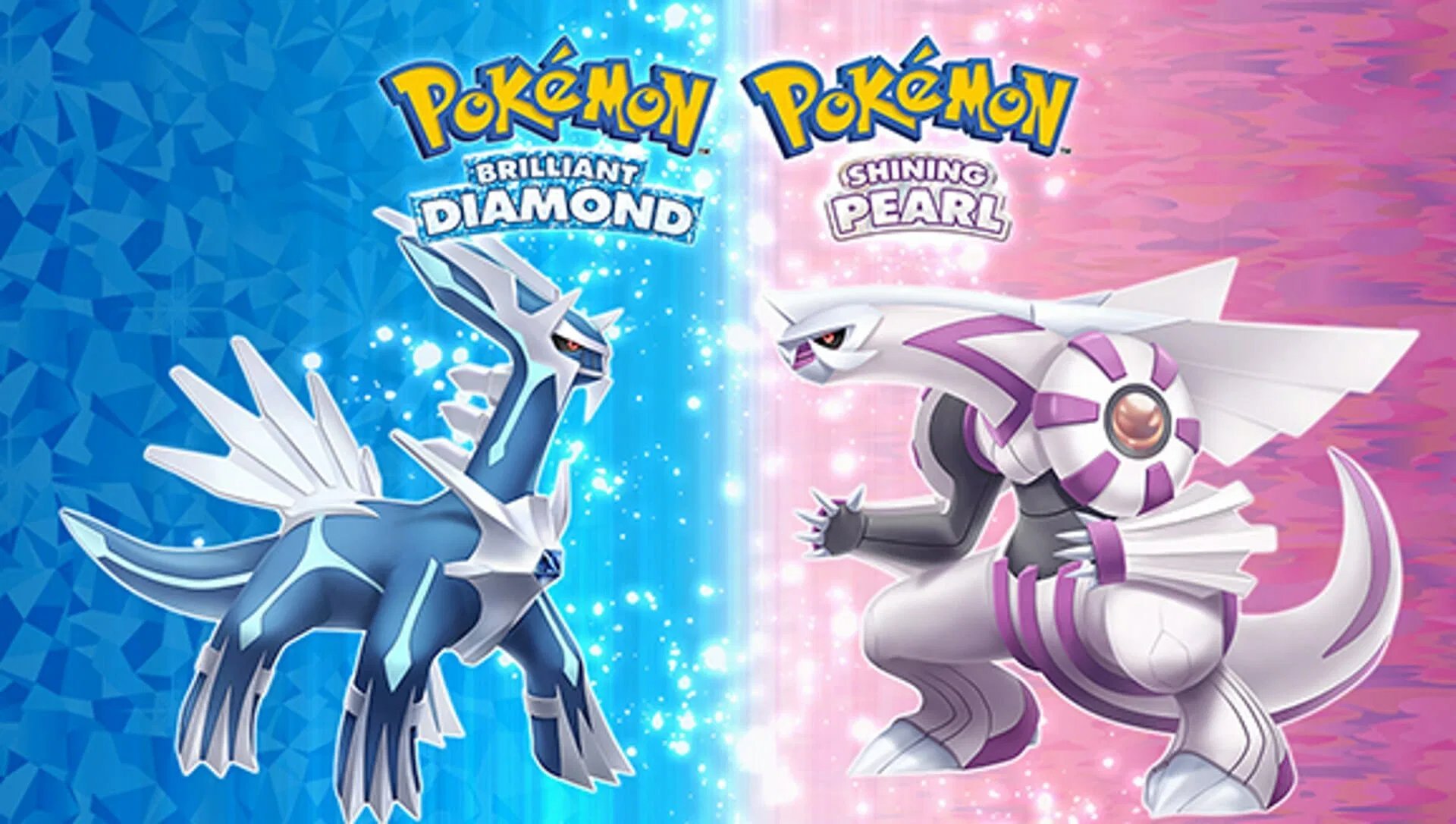 Pokémon Brilliant Diamond and Shining Pearl: Where to Find Shadow Ball TM
The premier Ghost-type move is Shadow Ball. Everyone likes it since it has good numbers and side benefits, such as the ability to reduce an opponent's Special Defense. This move is best utilized on Pokemon with a high level of Sp. Attack. Normal-type Pokemon aren't affected by this move because it's a Ghost-type move. In Pokemon Brilliant Diamond and Shining Pearl, look for TM 30 Shadow Ball.
Where to find TM 30 Shadow Ball in Pokemon Brilliant Diamond and Shining Pearl
You can get the coveted Technical Machine from one of three locations. Here's where they're hiding:
Route 210
This will be the first of the three techniques you'll encounter. Head over to the route's entrance from Celestic Town to get a better view of it. Follow the signs to the Bikeways, which are tiny and winding. Davey, a Ninja Boy, will be your opponent. Continue on the way and use Rock Smash to break the rocks. TM 30 Shadow Ball will be waiting for you.
Battle Park
After defeating the Elite Four, you'll be able to access the islands, which are separate from the rest of Sinnoh. Specifically, vendors may be found at the Battle Park, where you can purchase a variety of endgame equipment. One of them offers TMs for 64 BP each as part of her products. Battle through the Battle Tower to earn BP, with more points awarded for each successful streak.
Grand Underground NPCs
Digging up tonnes of spheres and trading them to random vendors who travel the Grand Underground is a significantly less dependable approach to earn Shadow Ball. These vendors will frequently seek to trade spheres for pedestals, and some will even trade TMs with you. If you manage to come across one with Shadow Ball, be prepared to pay a high price!
Rocket League Season 6 Release Date: When is it coming out?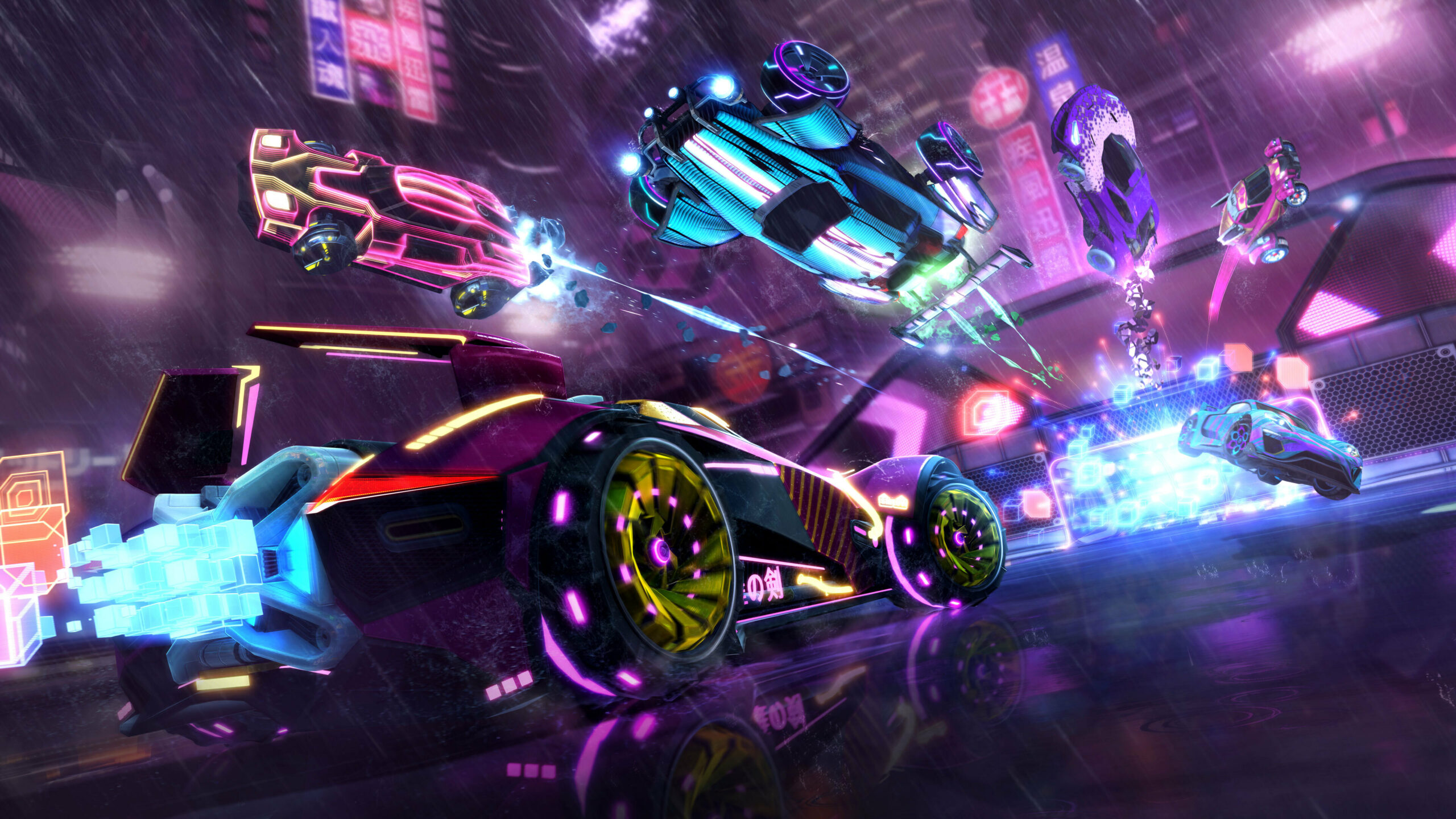 Rocket League Season 6 Release Date: When is it coming out?
Rocket League is a motorized soccer video game that may be played online. Psyonix, the developer studio, and publisher, is responsible for the game. The game combines racing and sports games in an intriguing way. Rocket League is a multiplayer PvP game for eight players. Similarly, each team has eight players who use rocket-powered vehicles to earn points by hitting a ball into their opponent's goal. Over the course of a match, the team with the most points wins. Single-player and multiplayer modes are available in Rocket League, and they can be played both locally and online. The game can be played on a variety of platforms, including Microsoft Windows, PlayStation 4, Xbox One, Nintendo Switch, PlayStation 5, Linux, and Mac OS X. The release date for Rocket League Season 6 is discussed in this article.
New Seasons And Contents in Rocket League
Every season in Rocket League brings with it a slew of fresh content and intriguing add-ons. Similarly, each season has its own theme that is distinct from the others. Season 5 is the most recent season accessible in the game. Season 5 of Rocket League is now up and downloadable. The Starbase Arc is part of the season's overarching topic of space exploration. A multitude of new stuff, ranging from venues to automobiles and cosmetics, is now available.
To return to the primary topic of this essay, each new season is exciting for fans and creates a lot of expectations. As a result, with the release of Season 5 of Rocket League, many fans are asking when Season 6 will be released.
Release Date for Rocket League Season 6
Season 6 has yet to get an official release date announcement. However, with the benefit of hindsight and Psyonix's release timetable, there is a clear timeline for Season 6's release. With a three-month gap between each season, fans may expect Season 6 of Rocket League to arrive in February 2022. Players can expect a slew of new stuff, ranging from cars to cosmetics, all centered on a single theme.
Keep up with Digistatement.com for the most up-to-date information and details on Rocket League Season 6.