Where to find Candied Strawberries ingredients in New World Game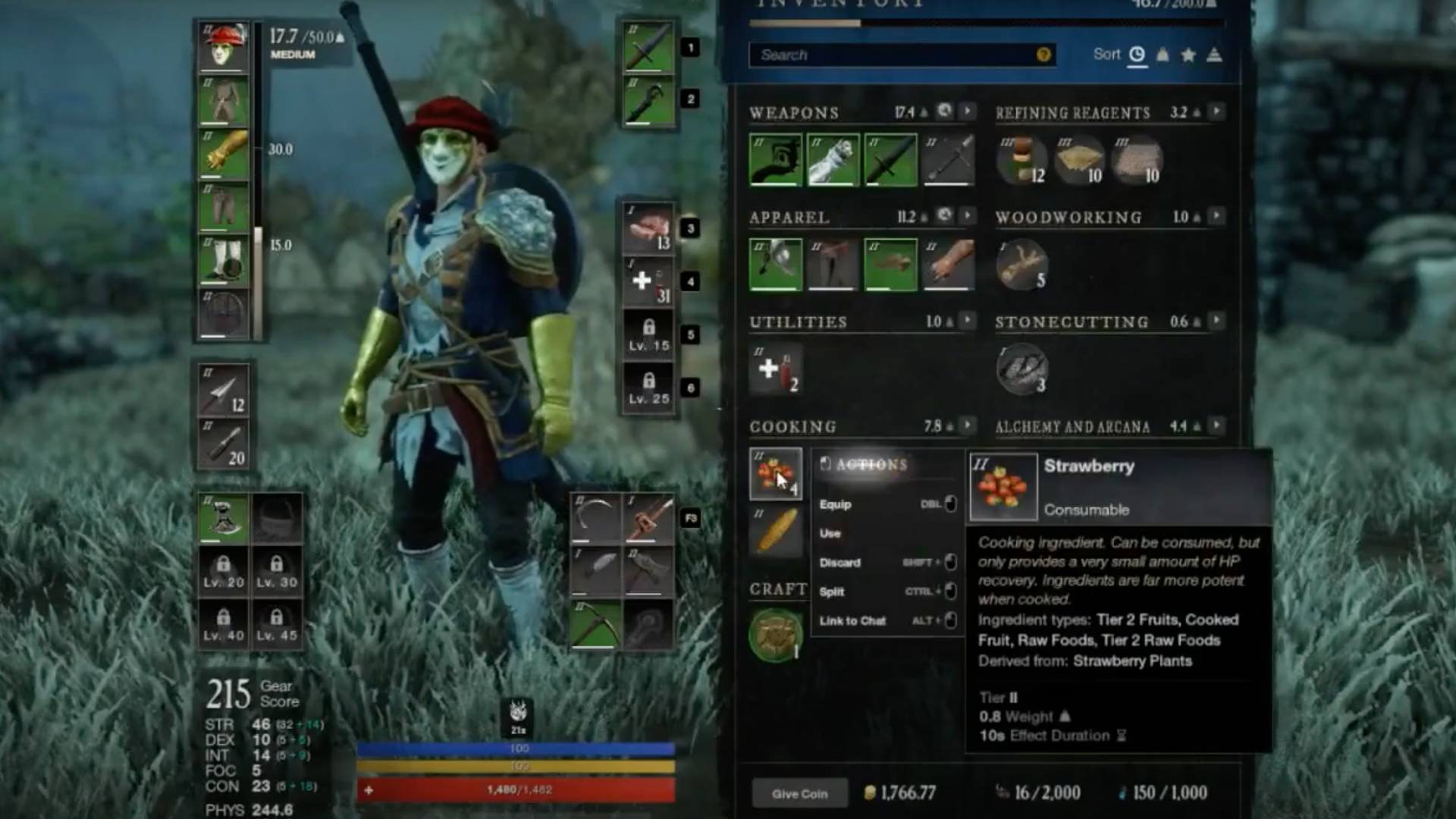 What are Candied Strawberries in New World?
A Tier 2 resource that can be crafted by cooking. It requires a cooking level of seven.
These Candied Strawberries are great for anyone running mana-driven abilities. Giving increases to mana recovery, also "Invigorated" effect that accompanies cooked food, can either make or break a battle.
New World Candied Strawberries: Stats
| | | | |
| --- | --- | --- | --- |
| Cooking Level | Ingredients | Mana Recovery | Invigorated Effect |
| 7 | 2 x Strawberry, 1 x Honey | Small (Tier 2) | 20 minutes increased Constitution and Health Recovery |
We have shared the locations below where you can get the ingredients.
Where to find Candied Strawberries ingredients
Honey: It is obtained from Honey trees. You can find them scattered throughout Brightwood and Everfall.

Simply click 'E' next to the tree to harvest Honey.

Strawberries: Fruit bushes are in high populations in Mourningdale, so that is the best area to try and get some strawberries.

Again, simply click 'E' next to the bush to harvest the fruit.
According to the New World game official website, a Basket of Strawberries will also become available in a future mission.
How to cook in New World Game
After you've gathered everything, you need to cook it. To cook the best food one needs to level up cooking skills by making progressively harder dishes.
Follow the steps below:
Go to a Settlement
Visit a Kitchen

Kitchens can be leveled up over time.

Cook away until your heart's content!
---
This was all for Candied Strawberry! For more guides on New World follow our updates on the game.
More New World guide:
How to get Linen in New World | Where to find Hemp plants to get Fibers in New World