Where to find all NPCs in Fortnite Season 8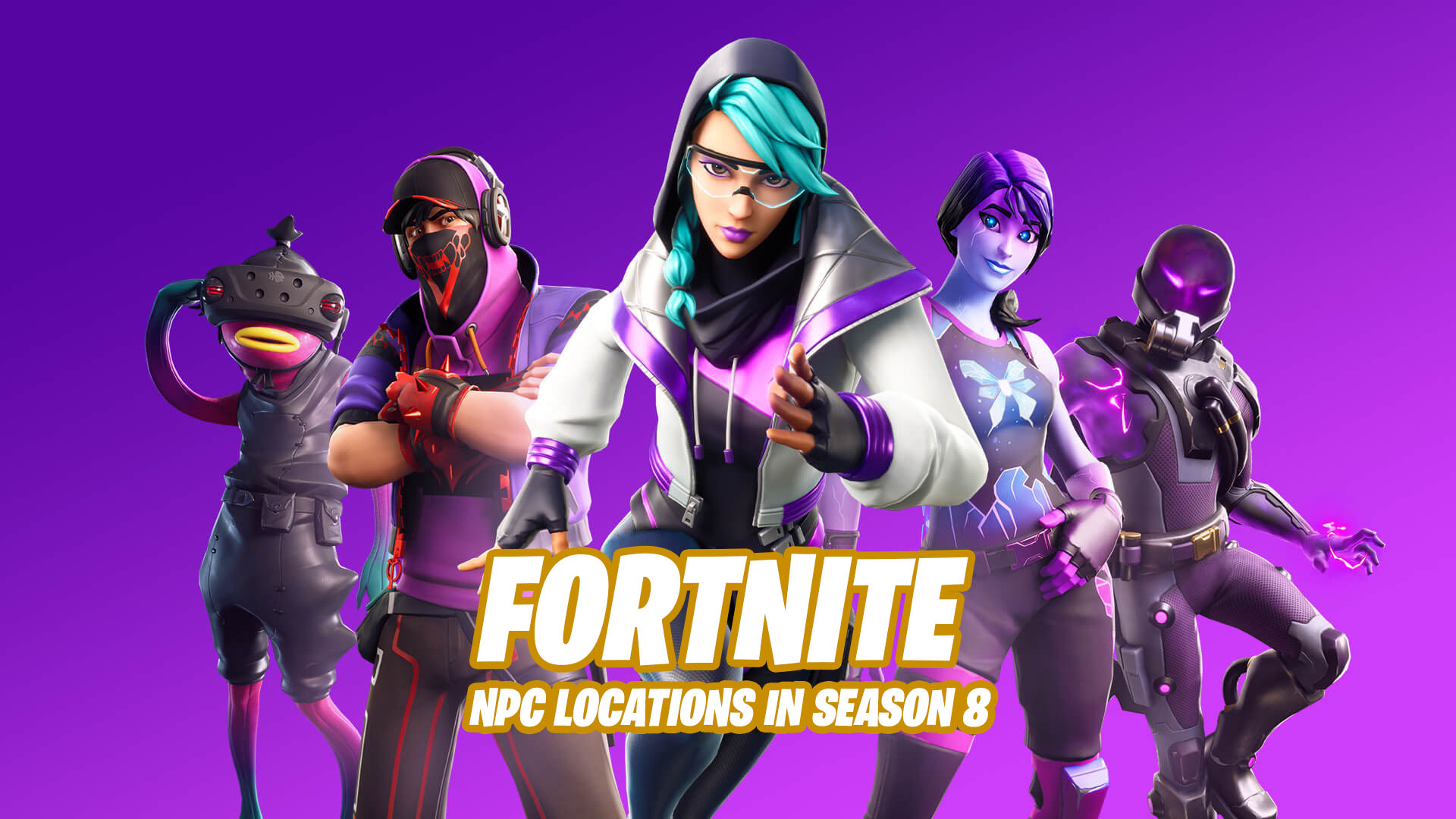 Season 8 of Fortnite has brought a slew of new personalities for players to explore and engage with across the map, and we've compiled a list of every NPC on the Island.
NPCs have become a mainstay in Epic Games' smash blockbuster battle royale. Some of them will sell you weapons or supplies, and a few will even Duel you with enormous rewards if you win, in addition to offering bounties and tasks to acquire Gold Bars.
Many of these characters will also need to be visited throughout Season 8 in order to complete Punchcards and earn XP, so it's worth spending some time studying the list below and trying to memorise their whereabouts.
There are fewer NPCs in the latest Cube-themed season than in previous seasons, making it more difficult to find them. Here are all the NPCs in Fortnite Season 8, from iconic characters to Battle Pass exclusives.
Fortnite Season 8 NPC locations
Here's a complete list of every NPC in Fortnite Season 8 so far, along with their map location:
| | |
| --- | --- |
| NPC | Location |
| 1. Baba Yaga | In the shack southwest of Sludgy Swamp |
| 2. Big Mouth | Outside Pizza Pit, the restaurant north of Corny Crops |
| 3. Fabio Sparklemane | Inside Apres Ski, the dance club southwest of Misty Meadows |
| 4. Dark Jonesy | In the western building at Steamy Stacks |
| 5. Kor | On the eastern side of Misty Meadows |
| 6. Dusk | Near Primal Pond, west of Lazy Lake |
| 7. Torin | Near the Cap'n Carp Delivery Truck, north of The Aftermath |
| 8. Grim Fable | In the UFO crash site east of Weeping Woods |
| 9. Kitbash | Near the big group of shipping containers at Dirty Docks |
| 10. Madcap | East of Corny Crops |
| 11. Nitehare | Near FN Radio, on a hill east of Craggy Cliffs |
| 12. Penny | Near the bridge leading west out of Retail Row |
| 13. Pitstop | At the Northeast corner of Boney Burbs |
| 14. Charlotte | Near the southeast houses at Pleasant Park |
| 15. Raven | At the Hydro 16 power plant, east of Sludgy Swamp |
| 16. Scuba Jonesy | On the beach west of Coral Castle |
| 17. Cube Assassin | Inside Sideways Anomalies (see our Cube Assassin guide for more information) |
| 18. J.B. Chimpanski | In the southeast mountains near the Weather Station |
| 19. Toona Fish | At Viking Vessel, west of Holly Hedges |
| 20. The Brat | Outside the Fork Knife Food Truck, north of Lazy Lake |
| 21. Wrath | Inside Stealthy Stronghold |
| 22. Dire | Inside a building on Camp Cod, the island at the southeast corner of the map |
| 23. Ragsy | At Risky Reels, south of Corny Crops |
All of the NPCs currently available in Fortnite Season 8 are listed above. As you can see, there aren't as many as before – in fact, only 23 NPCs are available, compared to 46 characters in Season 6.
Dire and Ragsy (numbers 22 and 23) are the most recent additions to the Character Collection, having been added to the game with the v18.20 update on Tuesday, October 12, 2021.
It's also worth noting that NPCs aren't always stationary, so some of them may move across the map in the future. For the time being, these are the places where you should be able to find them.
As usual, Epic Games is expected to add additional NPCs as the season goes. As soon as that happens, we'll update this page.
The Edgiest Batman Of All Time, The Batman Who Laughs, Is Coming To Fortnite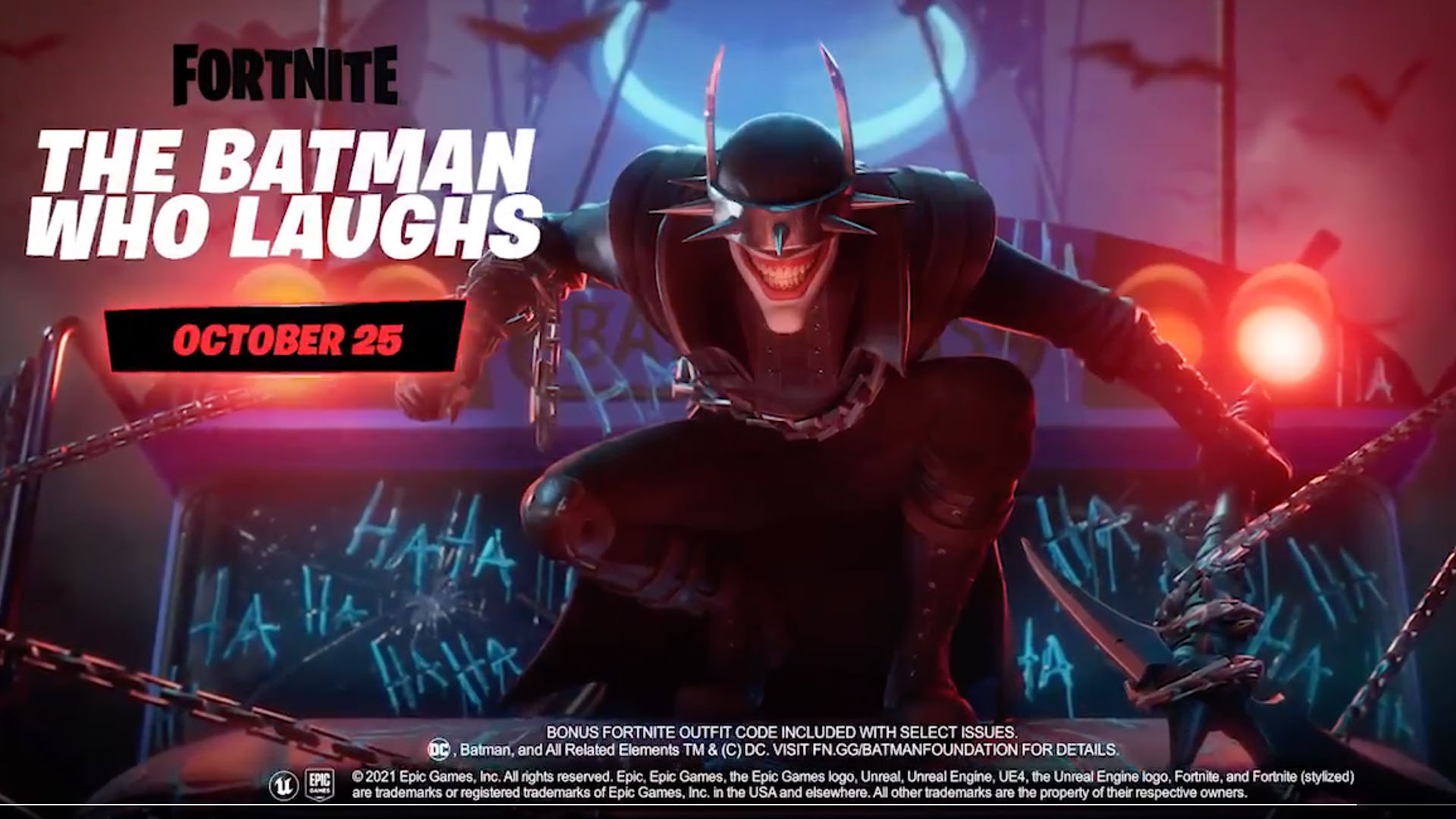 Fortnite is getting a skin for The Batman Who Laughs, the edgiest Batman of them, as well as a crossover Batman comic that appears to be reviving The Foundation.
On the Fortnite Twitter account, Epic posted a brief teaser depicting The Foundation, the character most people assume is voiced by The Rock, arriving on the shores of Gotham City.
The Batman Who Laughs will be brought to Fortnite alongside a crossover comic titled Batman/Fortnite: Foundation, which will be released on October 26 and features Batman battling The Foundation. The Foundation will appear in Gotham City and battle Batman in the comic, with The Batman Who Laughs playing a role in the tale.
Although it's unclear what The Batman Who Laughs' role in the comic is, if he's being offered up as a skin, he's certainly important. Epic did something similar with the Zero Point Batman, releasing him as a skin to coincide with the release of the Batman: Zero Point comic.
In a blog post, Epic revealed that the Batman Who Laughs skin includes the Robin's Perch Back Bling and Dark Days Loading Screen. Despite the fact that the skin is accessible as a free code with the comic, it will also be available in the item store on October 26, just like other DC skins.
The comic and teaser have sparked speculation that the comic and teaser are pointing to The Foundation's proper reappearance and unveiling of his name. Given his moniker and the fact that his armour design matches The Rock's own tattoo, most Fortnite fans assume the character is definitely voiced by Dwayne Johnson, who has previously teased an involvement in the game.
Some fans are thinking that the debut of Gotham City signals the start of a complete DC-themed season of Fortnite, similar to the Marvel season we saw earlier this year. The Foundation is a significant character in Fortnite history, thus his appearance in Gotham City suggests that DC will become significant as well.
Fortnite Deathrun codes for Creative mode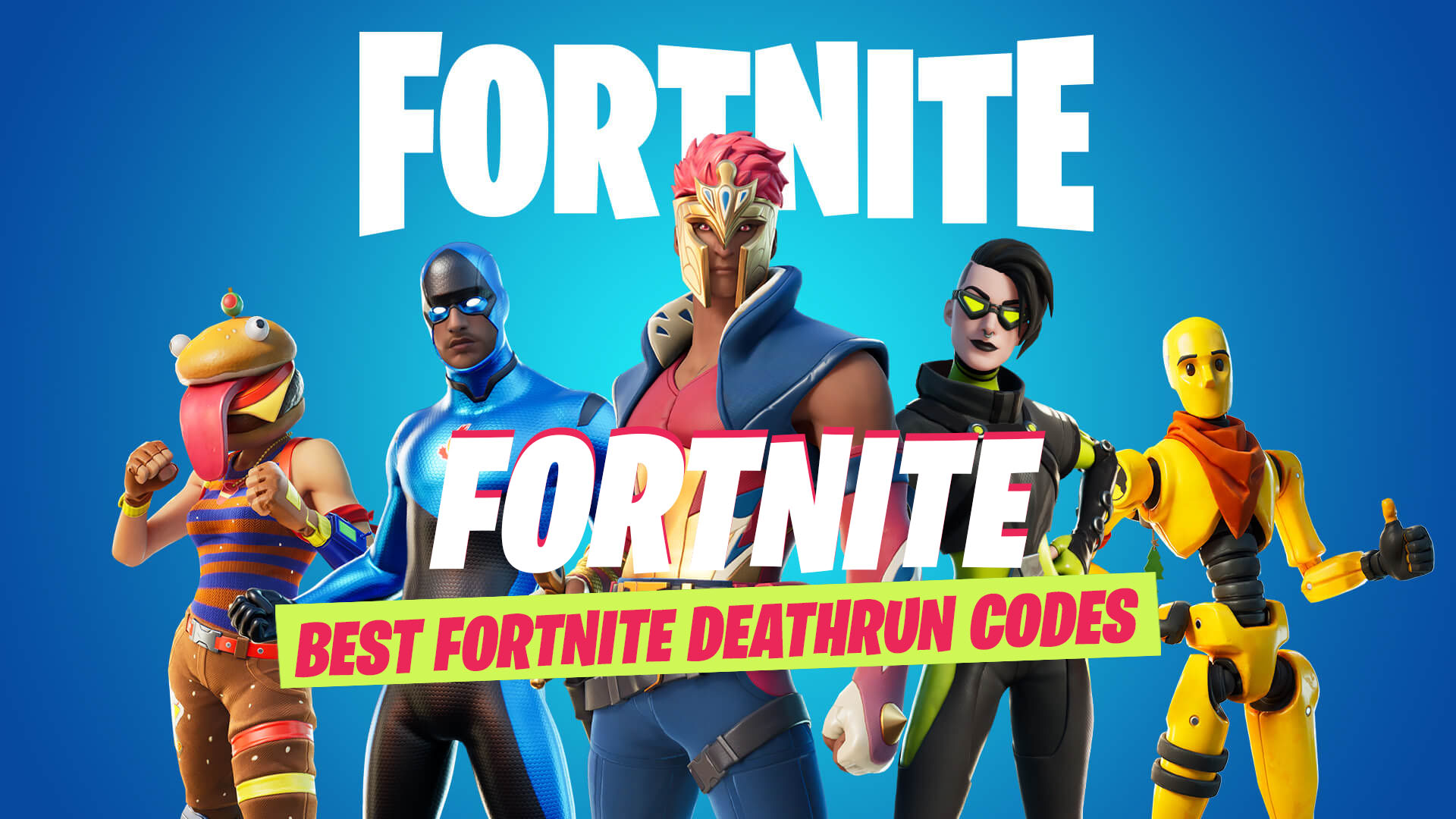 Deathrun is one of the most popular types in Fortnite Creative mode, which allows players to design the game of their dreams. The greatest map codes to play in October 2021 are listed below.
Epic Games' Fortnite Creative mode has inspired players to design great maps in a number of genres, including Gun Games, Hide & Seek, Zone Wars, and, of course, Deathruns, since its release in 2018.
Deathrun maps are a wonderful opportunity to practise and perfect movement in the game, in addition to providing a change from the regular battle royale action. It's a necessary skill for surviving build clashes and taking advantage of cover.
Warning: Using the following Deathrun map codes may result in tears, tantrums, and controllers being flung across the room. Obviously, we bear no responsibility for this.
Best Fortnite Deathrun Codes (October 2021)
| | |
| --- | --- |
| Deathrun Map | Code |
| Ghost Train Death Run | 2374-3274-1094 |
| Bounce Out Obstacle Course | 0356-4964-5824 |
| Tumble Lads | 5361-9496-2479 |
| Pirate Jonesy's Deathrun | 7452-9966-3879 |
| More Wacky Ways To Die | 9650-8149-3607 |
| Fishstick's Adventure Deathrun | 0268-5437-7911 |
| Duo Disco Deathrun | 7662-4632-7482 |
| 100 Level Rainbow Deathrun | 0388-5756-0977 |
| Summer Splash Deathrun Race | 3958-2152-5837 |
| Relativity Deathrun | 7024-4001-0960 |
| Runners vs Cars | 5287-5167-4148 |
| The 1 Minute Deathrun | 3009-5833-7847 |
| Cizzorz Deathrun 4.0 | 4043-5793-6999 |
| Rainbow Runners | 9654-3764-4414 |
| The Void | 7373-1875-6620 |
| Athletic Deathrun | 2723-5571-8409 |
| Curse of the Cuddle Bears | 8401-6899-4910 |
| Jesgran's Deathrun 2.0 | 1103-0256-3362 |
| 500 Level Default Deathrun | 2223-7856-2968 |
In Fortnite, how do you use Deathrun codes?
Would you like to take part in one of these exceptionally difficult Deathruns that will put your talents to the test? Simply follow these simple instructions:
Start Fortnite and switch to Creative mode.
Approach one of the island rifts that have been highlighted.
To access the code menu, hold down the 'Interact' button on your relevant platform.
For the Deathrun you want to participate in, enter the code above.
It's as simple as walking into the rift.
You can now enter a code on the playlist menu selection screen, thanks to the recent Fortnite v17.50 update. From the home screen, go to the playlist menu and scroll down to 'Island Code.'
That concludes our October 2021 list of the top Deathrun maps in Fortnite Creative mode. There are several more out there, and we'll keep this list updated as new maps become available.
Where to find Fortnite Symbiotes in Season 8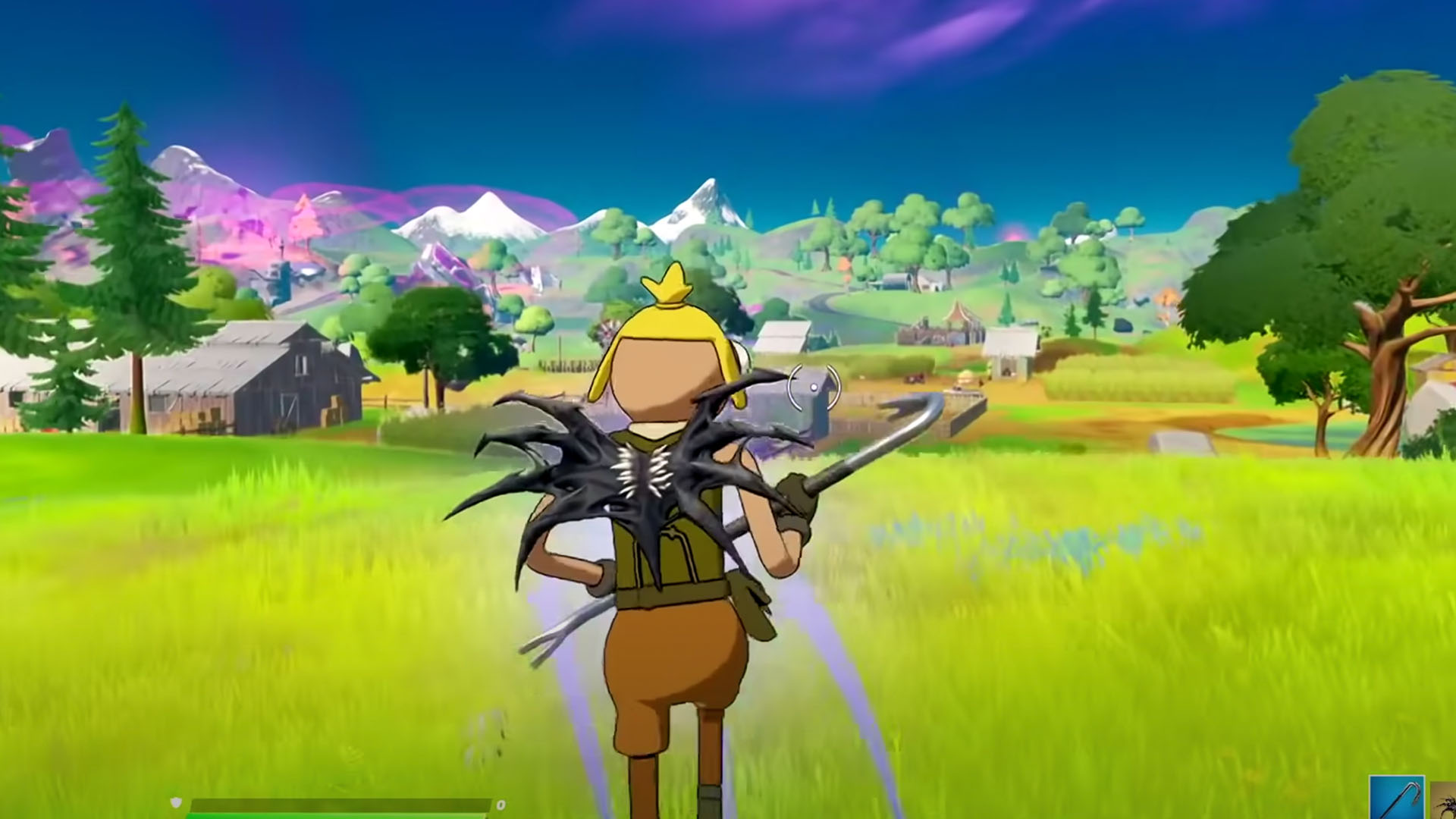 The Symbiotes Clash in Fortnite has begun, and this is where you may gain Carnage or Venom's skills.
Carnage and Venom, the Fortnite Symbiotes, have made their presence known in the battle royale, and if you can get your hands on one of these fabled weapons, you can drastically boost your chances of winning. If you're unfamiliar with the Marvel Universe's Symbiotes,
Here's a quick rundown: they're extraterrestrials who can join with a host to grant them exceptional powers and skills, allowing you to get an advantage over your opponents in Fortnite matches during the Symbiotes Clash.
Both Carnage and Venom may be extracted, but you must first locate them in order to use their abilities. That's why we're here to assist you, so let's go over how to find the Fortnite Symbiotes and how their abilities operate once you have them.
The Fortnite Symbiotes are only in the game until October 18, according to a recent news splash screen in the menu, so if you want to try out the Carnage or Venom skills, make sure you track them down immediately.
Fortnite Symbiotes location of Carnage and Venom Locations
The locations of the Fortnite Symbiotes will appear on the map once the first Storm circle has formed, as indicated by the icons in the image above. Carnage is represented by a red icon, whereas Venom is represented by a black image, and while they can spawn anywhere, they tend to prefer the Boney Burbs and Corny Crops locations.
Once the location has been revealed, get there as soon as possible and engage with the cannister to obtain Carnage or Venom abilities. Each Symbiote only emerges once per match, so if another player takes it first, the only way to gain possession is to remove them.
You can only have one of the Fortnite Carnage or Venom Symbiotes at a time, and if you try to pick up a second one, the first one you have will be instantly dropped.
How to use the Carnage and Venom abilities in Fortnite
Collecting the Fortnite Carnage or Venom Symbiote grants you access to the same set of special abilities, the most notable of which is a massive tendril fist that you can launch in front of you.
If it hits another player, it will cause 60 damage before drawing them close to you – make sure you have a close range weapon nearby to switch to and finish them off, otherwise you'll be setting yourself up for danger by coming face to face with your opponent.
You can't blindly spam this attack to do maximum damage to your surroundings because it takes 10 seconds to recharge.
The Fortnite Symbiotes also provide passive benefits simply by existing in your inventory, allowing you to sprint faster and jump further even if you have another weapon equipped.
You'll still receive damage if you fall too far, but you can use this power to redeploy a Symbiotic Sail at any time while falling to enter a glide and safely return to Earth.