What's Releasing on Netflix in January 2020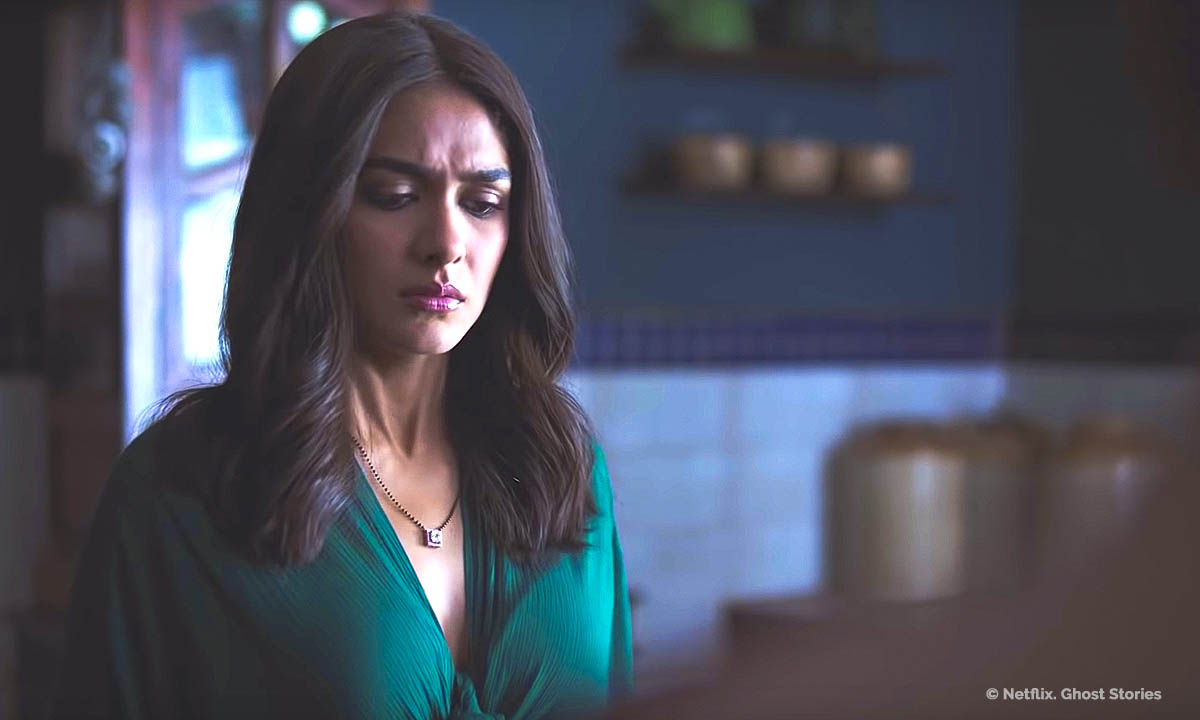 Netflix has an array of award-winning shows and movies on its platform. 2019 has been a spectacular year for the streaming giant, considering the number of Golden Globes nominations Netflix secured. 
There are plenty of releases from Lord of the Rings to American Beauty, the Kill Bill Saga, Sex Education, the second half of BoJack Horseman season 6, and new international thrillers like The Messiah which is an adaptation of Bram Stoker's novel. 
See the full list of releases below:

January 1
Ghost Stories
Messiah
Nisman: Death of a Prosecutor
Spinning Out
The Circle
21
A Cinderella Story
American Beauty
Catch Me If You Can
Charlie and the Chocolate Factory
Chasing Amy
Chitty Chitty Bang Bang
Chloe
City of God
Dinner for Schmucks
Dragonheart
Dragonheart 3: The Sorcerer
Dragonheart: A New Beginning
Drugs, Inc.: Season 6
Ferris Bueller's Day Off
Free Willy
Ghost Rider
Harold & Kumar Go to White Castle
Hitch
Inception
Instructions Not Included
Julie & Julia
Kate & Leopold
Kill Bill: Vol. 1
Kill Bill: Vol. 2
Kingpin
Kiss the Girls
Monster-in-Law
New York Minute
Pan's Labyrinth
Patriot Games
Saint Seiya: Season 4-5
Seal Team Six: The Raid on Osama Bin Laden
Shrek Forever After
Strictly Ballroom
Teenage Mutant Ninja Turtles II: The Secret of the Ooze
Teenage Mutant Ninja Turtles: The Movie
The Lord of the Rings: The Return of the King
The Lord of the Rings: The Two Towers
The Naked Gun 2 1/2: The Smell of Fear
The Naked Gun: From the Files of Police Squad!
The Original Kings of Comedy
The Ring
The Talented Mr. Ripley
Tremors
True Grit
Up in the Air
What Lies Beneath
Wild Wild West
Willy Wonka & the Chocolate Factory
Wyatt Earp
Yes Man
January 2
Sex, Explained: Limited Series
Thieves of the Wood
January 3
Anne With an E
All the Freckles in the World
January 4
Go! Go! Cory Carson
January 8
Cheer
January 10
AJ and the Queen
Giri/Haji
Harvey Girls Forever!: Season 4
The Inbestigators: Season 2
Medical Police
Scissor Seven
Until Dawn
Zumbo's Just Desserts: Season 2
The Evil Dead
January 12
Betty White: First Lady of Television
January 13
The Healing Powers of Dude
January 14
Kipo and the Age of Wonderbeasts
The Master
January 15
Quien A Hierro Mata
Grace and Frankie: Season 6
Killer Inside: The Mind of Aaron Hernandez
Big Fat Liar
January 16
Ni No Kuni
Steve Jobs
January 17
Ares
Hip-Hop Evolution: Season 4
Sex Education: Season 2
Tyler Perry's A Fall from Grace
Vivir Dos Veces
Wer Kann, Der Kann!
Tiny House Nation: Volume 2
January 18
The Bling Ring
January 20
Family Reunion: Part 2
January 21
Fortune Feimster: Sweet & Salty
Word Party: Season 4
January 22
Pandemic: How to Prevent an Outbreak
Playing with Fire: Season 1
January 23
The Ghost Bride
October Faction
Saint Seiya: Knights of the Zodiac: Season 1/Part 2
The Queen
January 24
A Sun
Chilling Adventures of Sabrina: Part 3
The Ranch: The Final Season
Rise of Empires: Ottoman
January 26
Vir Das: For India
January 27
Country Strong
We Are Your Friends
January 28
Alex Fernández: El Mejor Comediante Del Mundo
January 29
Frères Ennemis
Next In Fashion
Night on Earth
Omniscient
January 30
Ainori Love Wagon: African Journey
The Stranger
Nighthawks
Raising Cain
January 31
37 Seconds
BoJack Horseman: Season 6 (Part B)
Diablero: Season 2
I Am a Killer: Season 2
Luna Nera
Ragnarok
American Assassin
Disney's Biggest Movies Like Star Wars to Be Adapted as Immersive Experiences by Secret Cinema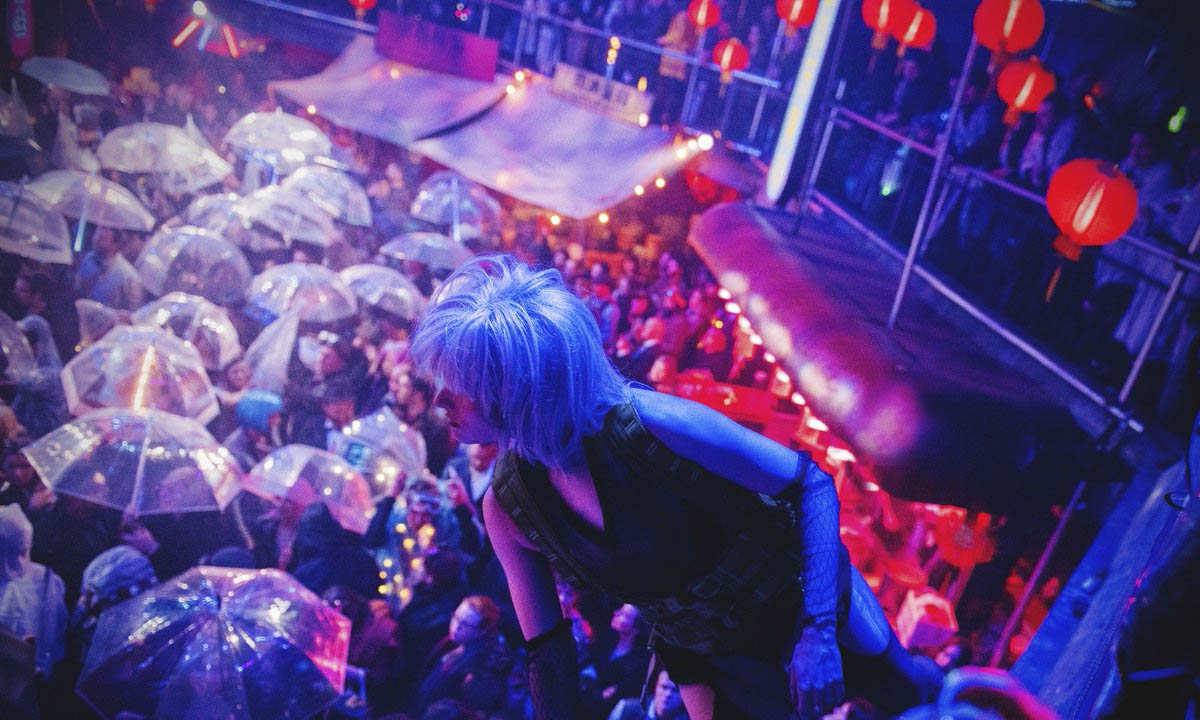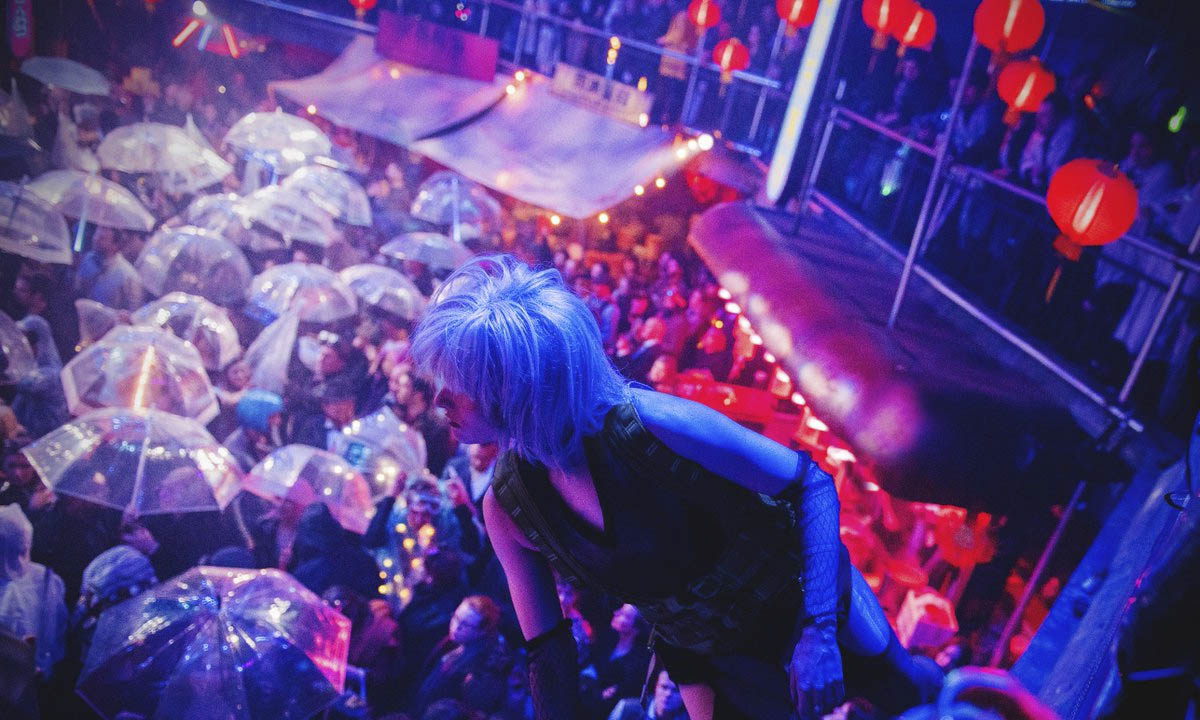 Disney and London based Secret-Cinema are working to create a unique movie based experience from some of Disney's biggest franchises.
According to The Hollywood Reporter, UK-based Secret Cinema and Disney have signed a deal that results in transforming many Disney titles by combing the film with elements like art, live music, dance, and theater.
Secret Cinema has already done these experiences for Strangers Things, Shawshank Redemption, Blade Runner, Moulin Rouge!, and Alien. Star was too done by them under a previous deal.
The titles are yet to be announced, but one can assume movies like Star Wars, Walt Disney Animation Studios movies, and some from the Marvel Cinematic Universe will make it to the list.
The company converts huge spaces into movie worlds where actors play out storylines and hero moments each night of the production.
Audiences participate by becoming part of the show and story, from the moment they buy a ticket to when they are assigned a character and are transported into the preshow narrative.
Filmgoers step into the world of the movie, becoming their character, and uncover secret storylines and participate as if they were inside the film itself.
Secret Cinema is a London based studio and it plans to begin work in New York and Los Angeles soon. 
Film Releases On Hold Citing The Growing Threat Of Coronavirus In China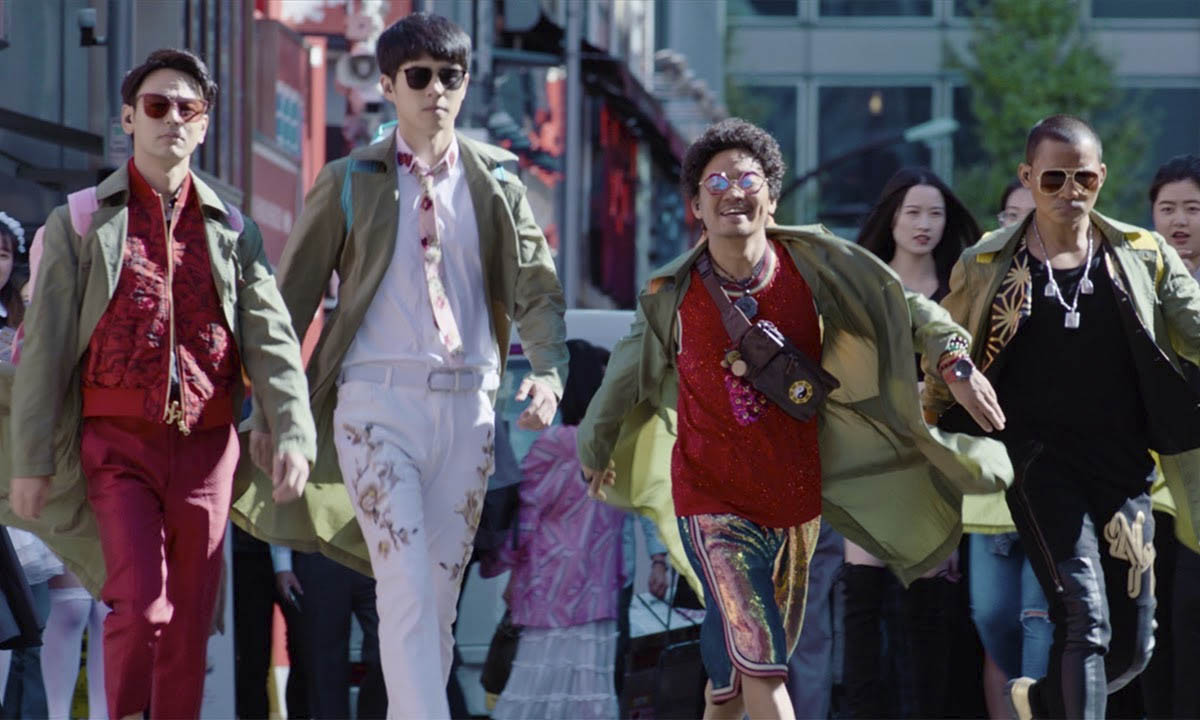 Due to the growing coronavirus outbreak, China's major movie studios are forced to shelve the North American release plans for their big Lunar New Year blockbusters.
All the major studios in Beijing announced on Thursday afternoon that all the seven major films which were supposed to release on Saturday, are now put on hold.
It was estimated that this year Chinese New Year would have made as much as $1 billion in ticket sales revenue making it the world's biggest box office sales so far.
However, with the confirmed cases of the coronavirus in two cities of China and the number of growing cases has put the movie releases on hold.
As of now, there have been nearly 600 confirmed cases and the medical authorities in China have warned the citizens from congregating in crowded places.
Beginning February Netflix Will Add 21 Animated Films From Japan's Legendary Studio Ghibli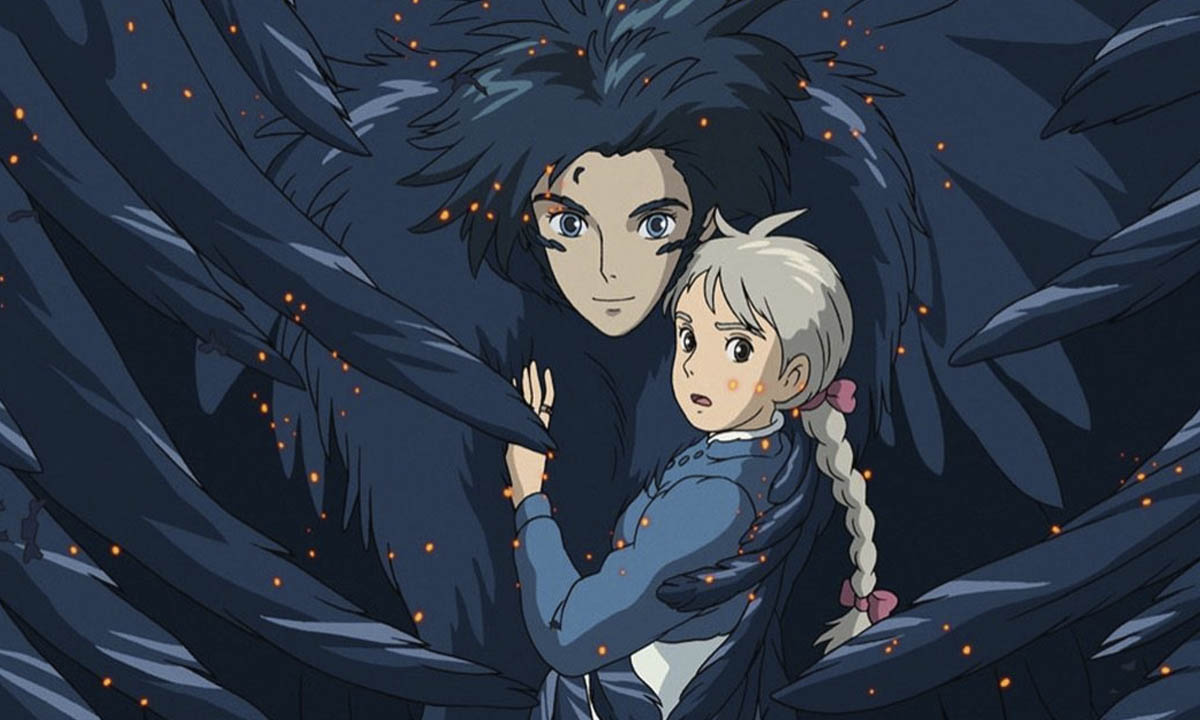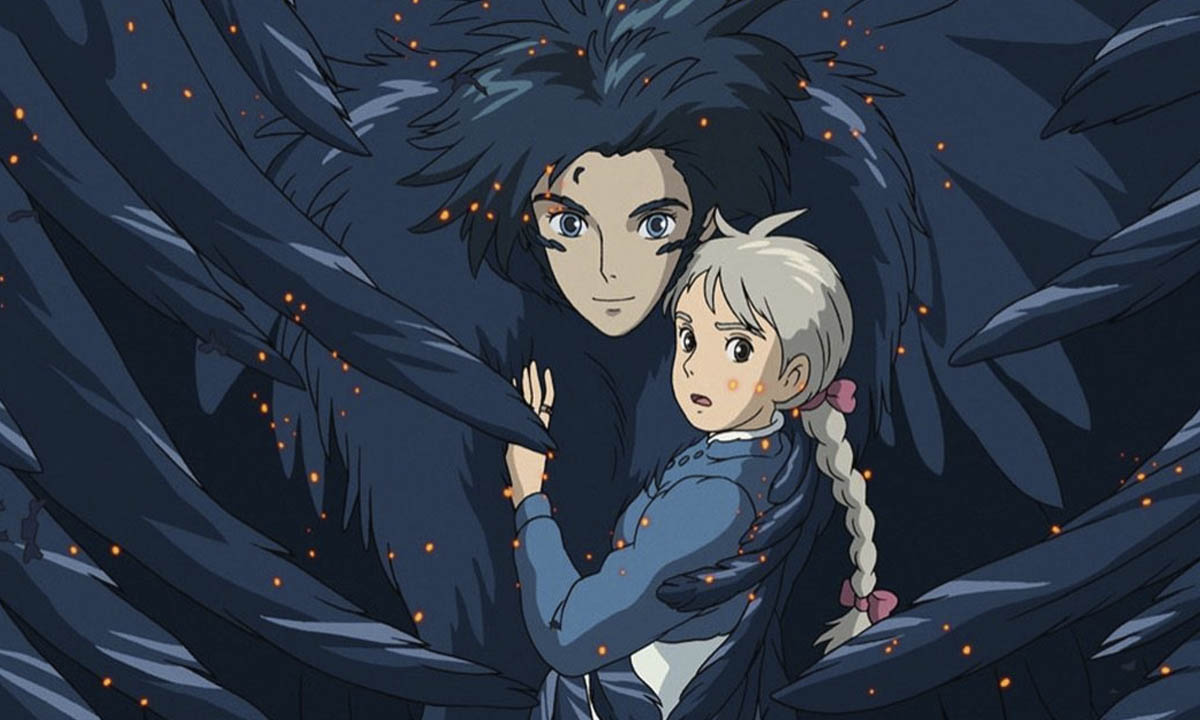 Beginning February 1, Netflix will be adding 21 new feature films from the renowned Japanese art house Studio Ghibli. These animated films will be dubbed in up to 20 languages and subtitled in 28 languages.
In an effort to grow to Netflix's animated library they're adding Princess Mononoke, My Neighbour Totoro, Howl's Moving Castle, Arrietty, Ponyo On The Cliff By The Sea and When Marnie Was There.
Producer Toshio Suzuki at Studio Ghibli said, "In this day and age, there are various great ways a film can reach audiences. We've listened to our fans and have made the definitive decision to stream our film catalogue. We hope people around the world will discover the world of Studio Ghibli through this experience."

Vincent Maraval, CEO of Wild Bunch International, added, "In finding the best digital partner for Studio Ghibli, our most valuable and faithful collaborators for 20 years, the Netflix team convinced us with their consistent love and energy for finding the best ways to promote the incredible and unique catalogue worldwide with respect to the Studio Ghibli philosophy."
Here's the scheduled plan for the Studio Ghibli titles that will hit the web streaming platform:
February 1:
Castle in the Sky (1986)
My Neighbor Totoro (1988)
Kiki's Delivery Service (1989)
Only Yesterday (1991)
Porco Rosso (1992)
Ocean Waves (1993)
Tales From Earthsea (2006)
March 1:
Nausicaä of the Valley of the Wind (1984)
Princess Mononoke (1997)
My Neighbors the Yamadas (1999)
Spirited Away (2001)
The Cat Returns (2002)
Arrietty (2010)
The Tale of the Princess Kaguya (2013)
April 1:
Pom Poko (1994)
Whisper of the Heart (1995)
Howl's Moving Castle (2004)
Ponyo on the Cliff By The Sea (2008)
From Up on Poppy Hill (2011)
The Wind Rises (2013)
When Marnie Was There (2014)